fun things to do
Attractions
A world-class aquarium with a world-changing mission. A mind-bending geodesic art museum overlooking a tranquil bay. Expansive gardens bursting with vivid blooms. The Southeast's largest waterfront playground in downtown St. Pete. When it comes to attractions, St. Pete/Clearwater has it all. 
 
---
We know it can be tough to step away from those gorgeous, award-winning beaches. But we promise that doing so will reward you with fun, often enlightening vacation experiences – and Instagram posts that will make your followers green with envy. Here's the scoop on the top attractions in St. Pete/Clearwater.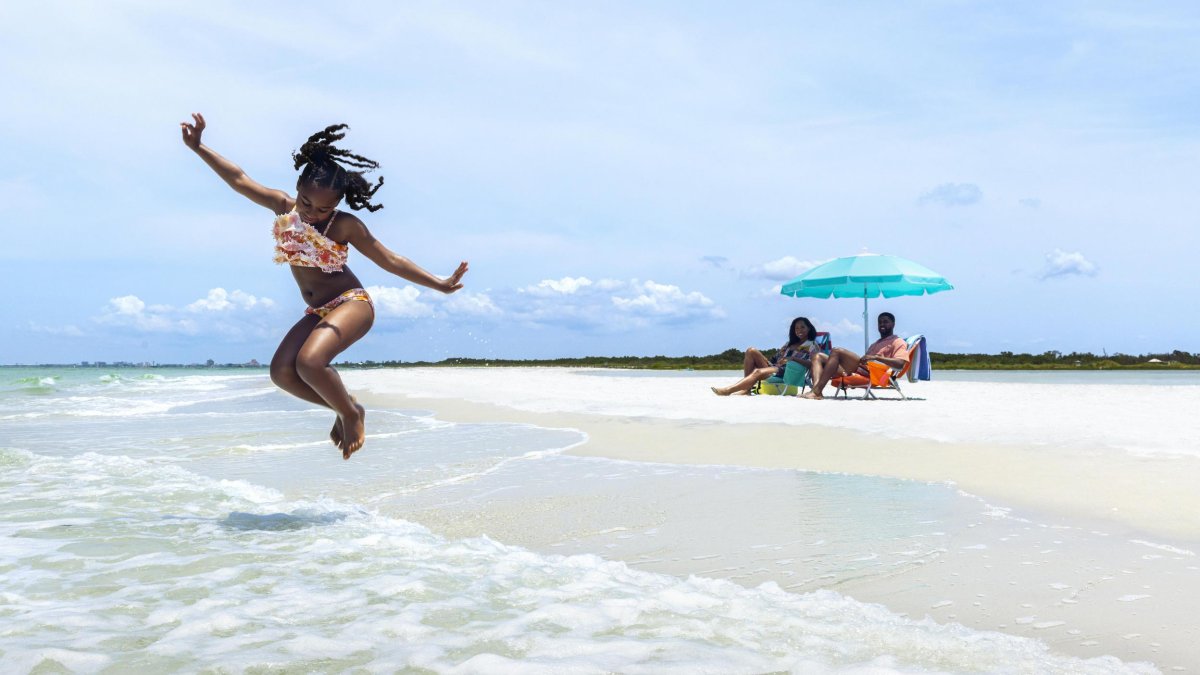 the votes are in
Discover the best of 2023!
The votes have been tallied, and the results are in! Wondering who was chosen as St. Pete/Clearwater's best beach, food truck, brewery, festival and dog hangout? Well, wonder no more!
read all about it
It's Time for Some Vacation Fun!
Check out these top attractions in St. Pete/Clearwater and keep the whole family entertained. Watch our videos now!
St. Pete/Clearwater was just named one of the world's 100 most-loved travel destinations.
Top Waterfront Attractions
With miles of coastline comes tons of must-see waterfront attractions. The new St. Pete Pier offers hours of fun for all ages, including a splash pad, playground, walking paths, an open-air market, a nature discovery center, Spa Beach and tons of dining options. Situated right on Tampa Bay, the Pier has been a destination for sunseekers for more than a century – even if the attraction itself has changed greatly over the years. This exciting new iteration (which opened in summer 2020) was recently named the #2 new attraction in the country by USA Today.
Situated on the Intracoastal Waterway in Madeira Beach, John's Pass Village & Boardwalk is a rustic collection of fun shops, restaurants and bars that embrace their coastal roots – from fresh seafood to beachy fashions. This is a great place to find jet-ski rentals, sunset cruises, dolphin-watching tours and a pirate-themed cruise the kids will love. 
More Waterfront Attractions
A jewel in Clearwater Beach's crown, Pier 60 is where performers, craftspeople, food vendors and beachgoers gather each night for an awesome sunset celebration. Just across the street is Clearwater Marina, lined with boats that will take you out on the Gulf of Mexico for any number of sightseeing and wildlife-watching cruises. Across the causeway, Clearwater Marine Aquarium is a marine research facility where you'll find an animal hospital that cares for injured dolphins, sea turtles, sharks, otters and more.
See All Attractions
Marvelous Museums
With beautiful backdrops, amazing architecture and even outdoor programming, many museums in St. Pete/Clearwater boast amazing photo ops even before you enter the building. The Salvador Dalí Museum's stunning geodesic structure and hedge maze sit along the beautiful waterfront in downtown St. Pete. Then there's the inside: a massive collection of the surrealist's famous works as well as major traveling exhibitions. 
You'll be captivated by the giant kapok tree outside St. Petersburg Museum of Fine Arts, especially if you're here in March, when its scarlet blossoms burst with beauty that would've inspired the likes of Georgia O'Keeffe (whose work you can see inside the museum). Also on the inside, you'll find a permanent art collection spanning thousands of years as well as thought-provoking temporary exhibits. The towering amethyst sculpture outside the Chihuly Collection is just a taste of the other-worldly and fantastical art you'll find within this space, which features the gorgeously-hued, intricate works of renowned glass artist Dale Chihuly.
One of the newest museums in the destination is also one of the most unique: the Fairgrounds St. Pete is a immersive art and technology exhibition inviting visitors to explore original Florida stories. Other museums in the area include the Florida Holocaust Museum, St. Petersburg Museum of History and the Dr. Carter G. Woodson African American Museum. Read more about museums here.
 
Lush Gardens & Pristine Parks
Whether it's meticulously landscaped or wonderfully wild, green spaces abound in St. Pete/Clearwater. Florida Botanical Gardens in Largo shows off expertly tended orchids, roses and fruit trees. Just north of downtown St. Pete, Sunken Gardens is a 100-year-old attraction where visitors can stroll through an ever-changing landscape of blooming trees and plants. From downtown St. Pete to our beachfront communities, waterfront parks are a huge draw. Often referred to as the crown jewel of St. Pete/Clearwater, Fort De Soto Park is a pristine beachfront treasure you'll want to explore more than once, from its award-winning North Beach section to the rare waterfront camping it offers.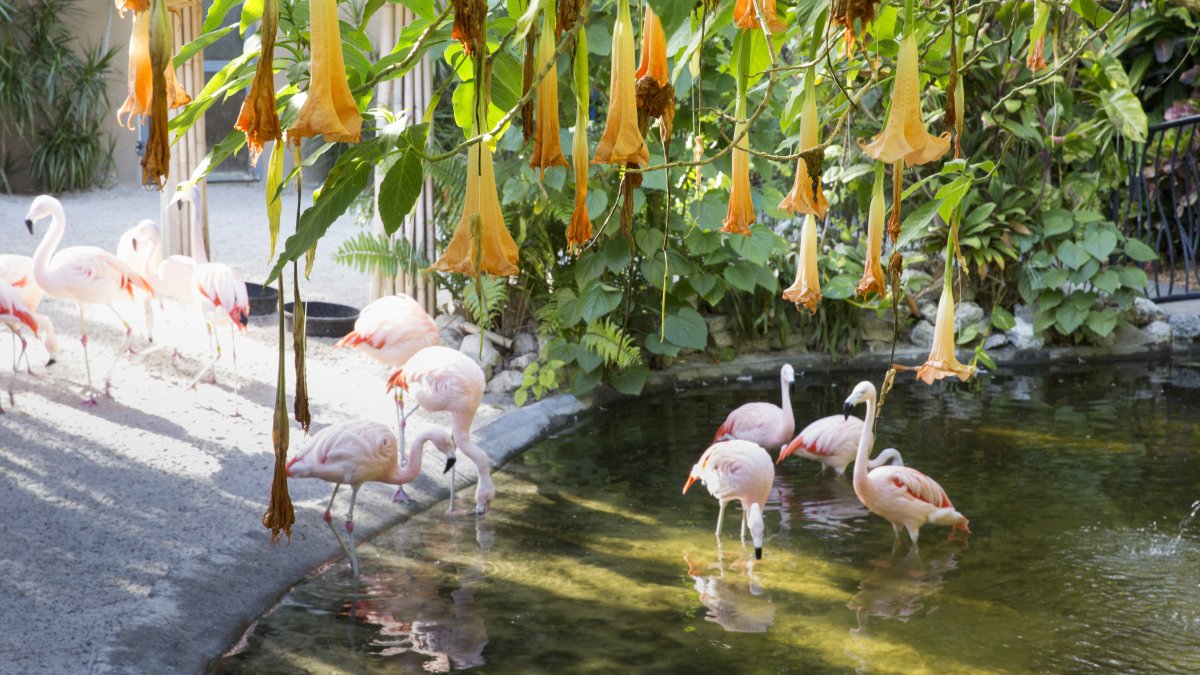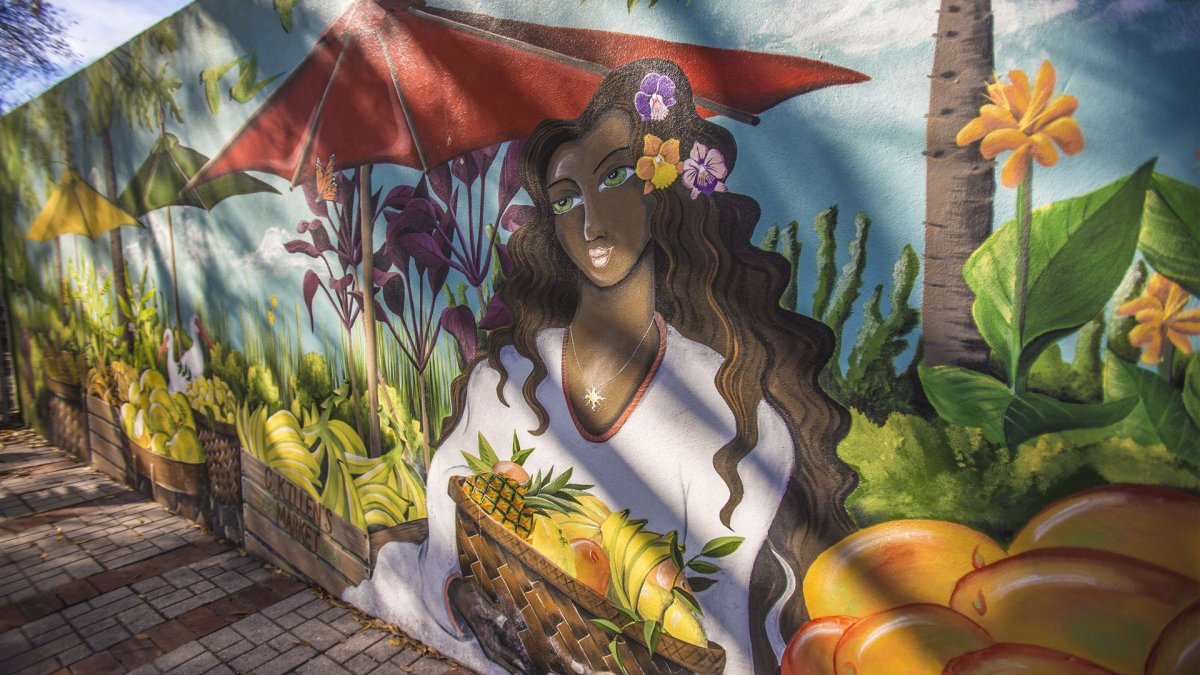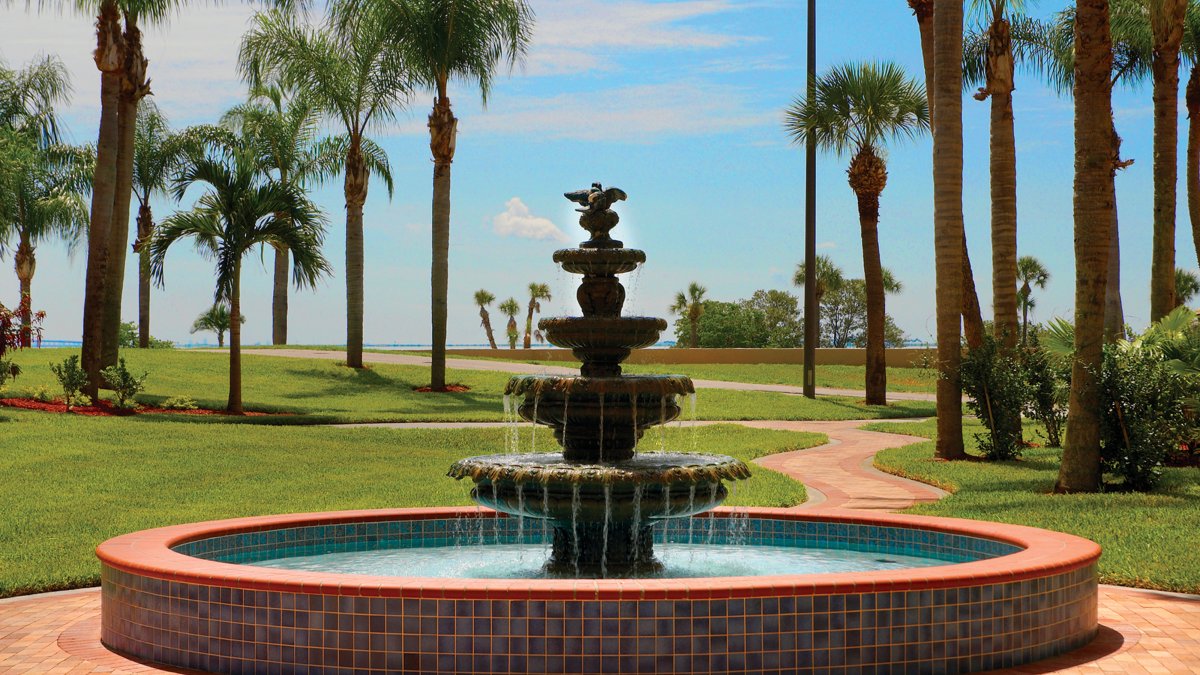 Attractions & Theme Parks Near St. Pete/Clearwater
Bonus: When you're here, you're only an hour or two away from bucket-list attractions. Drive just 90 minutes to Orlando and you'll find Disney parks (such as Magic Kingdom, Epcot and Animal Kingdom) as well as Universal Studios Florida, Universal's Islands of Adventure and LEGOLAND Florida. Even closer to St. Pete/Clearwater, neighboring Tampa offers Busch Gardens Tampa Bay,  Adventure Island and the ZooTampa at Lowry Park. You can even ride the Cross Bay Ferry from downtown St. Pete to downtown Tampa, where you can explore RiverWalk Tampa and Sparkman Wharf, watch the Lightning vie for yet another Stanley Cup win or take the trolley to Ybor City, a historic Cuban neighborhood turned dining and nightlife hub. 
But wait, there's more: Less than an hour north of Clearwater, snorkel or kayak among the manatees in Crystal River, an aquatic wildlife sanctuary that's the only place in the world where you can experience swimming with these majestic creatures. And in nearby Weeki Wachee, you'll find real, live mermaids (yes, it's time for a little "suspension of disbelief") hanging out in the springs.