award-winning beach
St. Pete Beach
Home to Tripadvisor's No. 1 Beach in the U.S. in 2021, this friendly, laid-back beach town is part family destination, part low-key haven for aspiring beach bums. Wherever you are in St. Pete Beach, you're never far from great spots to eat, drink and shop.
---
live webcam
St. Pete Beach at TradeWinds Island Grand Resort
Take a look at the gorgeous waters and soft white sand lining the coast at one of St. Pete/Clearwater's top resorts.
Read More About St. Pete Beach
Live Webcam (no audio)
Plan Your Perfect Beach Day
For hours of family fun, head to Upham Beach Park. (Tip from a local: Check out the "Secret Garden" on the north end of Upham Beach. You can only get to this lush spot by walking all the way to the north.)
For a splurge, stay at the TradeWinds Island Grand and get access to all of the resort's beachfront amenities including the High Tide Slide, pools, beach cabana, mini-golf, floating loungers and more.
If you're craving an action-packed day with brews and beach volleyball, check out Postcard Inn or enjoy some live music at award-winning beach bar Jimmy B's behind the Beachcomber Hotel.
For a truly laid-back beach day, head to Pass-a-Grille Beach.
Top Things to Do
Explore St. Pete Beach's two "main streets": Corey Avenue and historic 8th Avenue, in Pass-a-Grille. To entertain the kids, head to Rumfish where you'll find three enormous aquariums. For a totally immersive experience, you can actually snorkel in a Rumfish aquarium, putting you face-to-face with the snook, tarpons and stingrays.
Want some peace and quiet? Visit the city's sparkling Intracoastal waterfront, including Horan Park, Egan Park and Ron McKenney Park.
See All Things to Do in St. Pete Beach
Where to Eat
No surprise that fresh seafood is the star of local menus in St. Pete Beach, but you'll find plenty of other options, too - some of them with beautiful rooftop, Gulf or Intracoastal views.
See All Dining in St. Pete Beach
If beach bar-hopping is on your vacation list, St. Pete Beach is one of the best places to do it.
On the south end of St. Pete Beach, The Undertow is perfect for open-air fun right on the sand. Closer to the main stretch of resorts, you'll find popular beach bars Harry's Beach Bar, Jimmy B's and, next door, Postcard Inn – all featuring live music virtually every day. Or, mingle with the locals at Swigwam, a legendary dive, on Corey Avenue.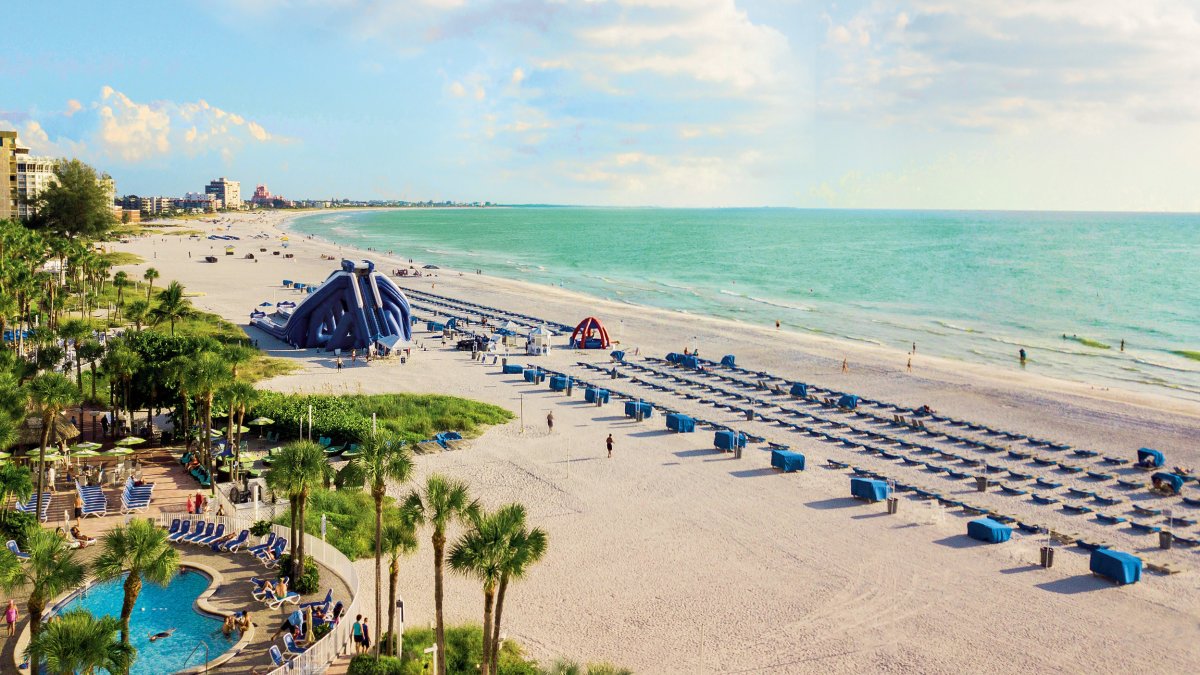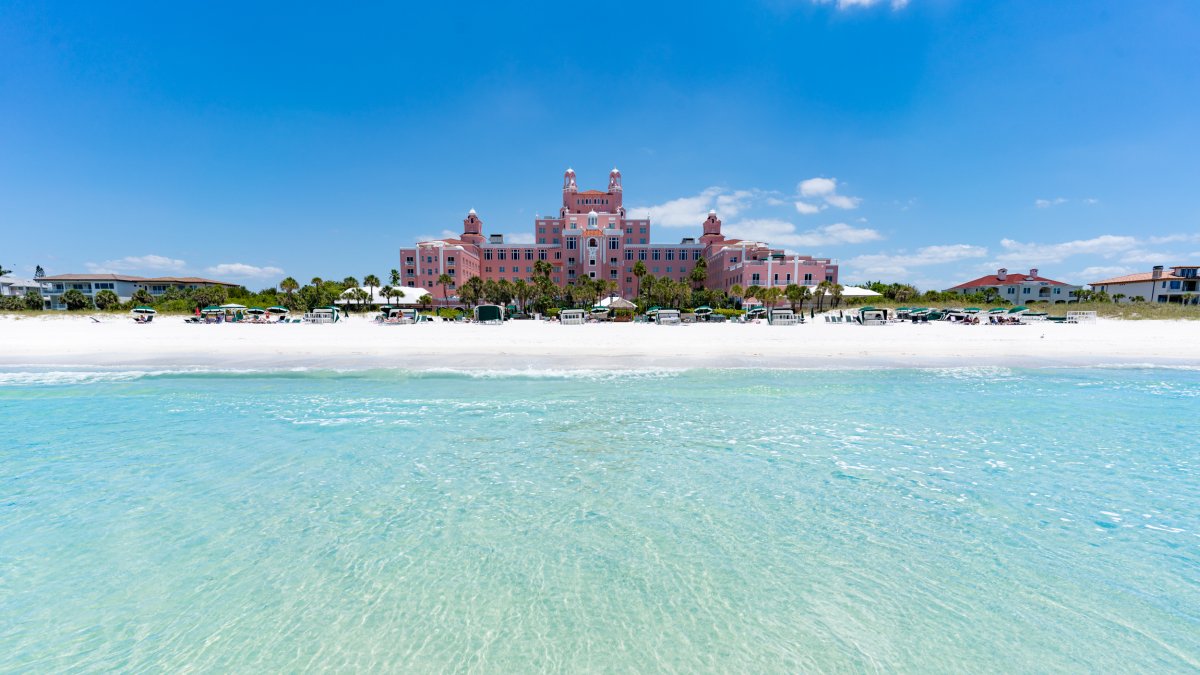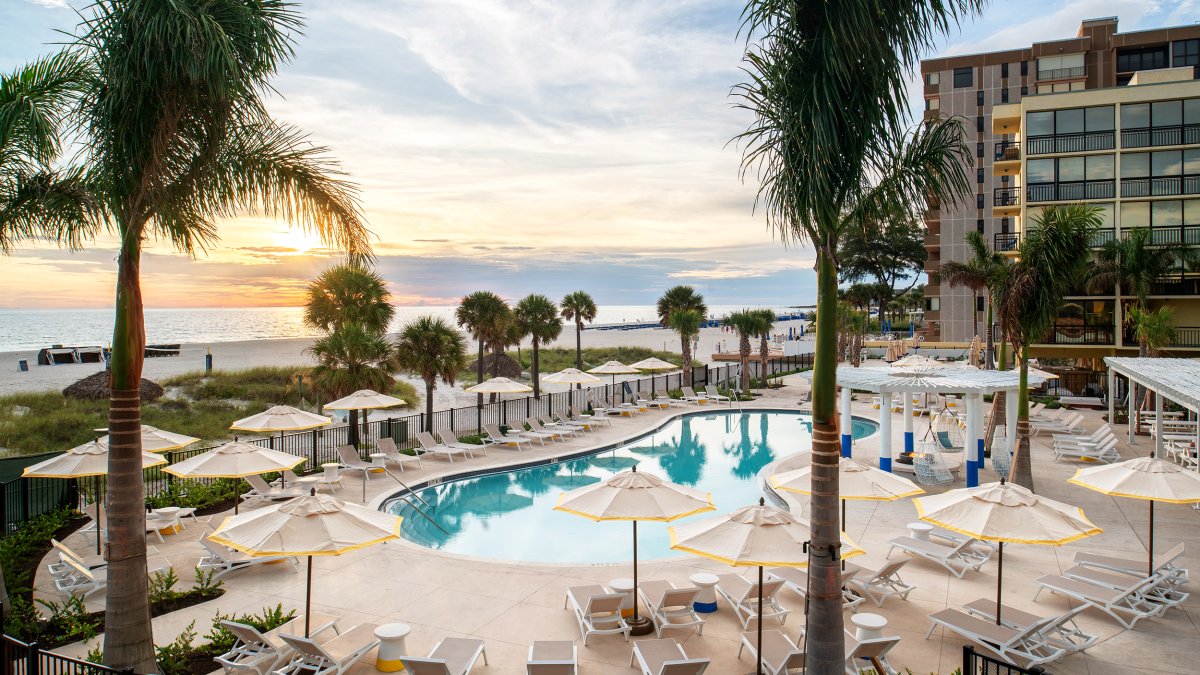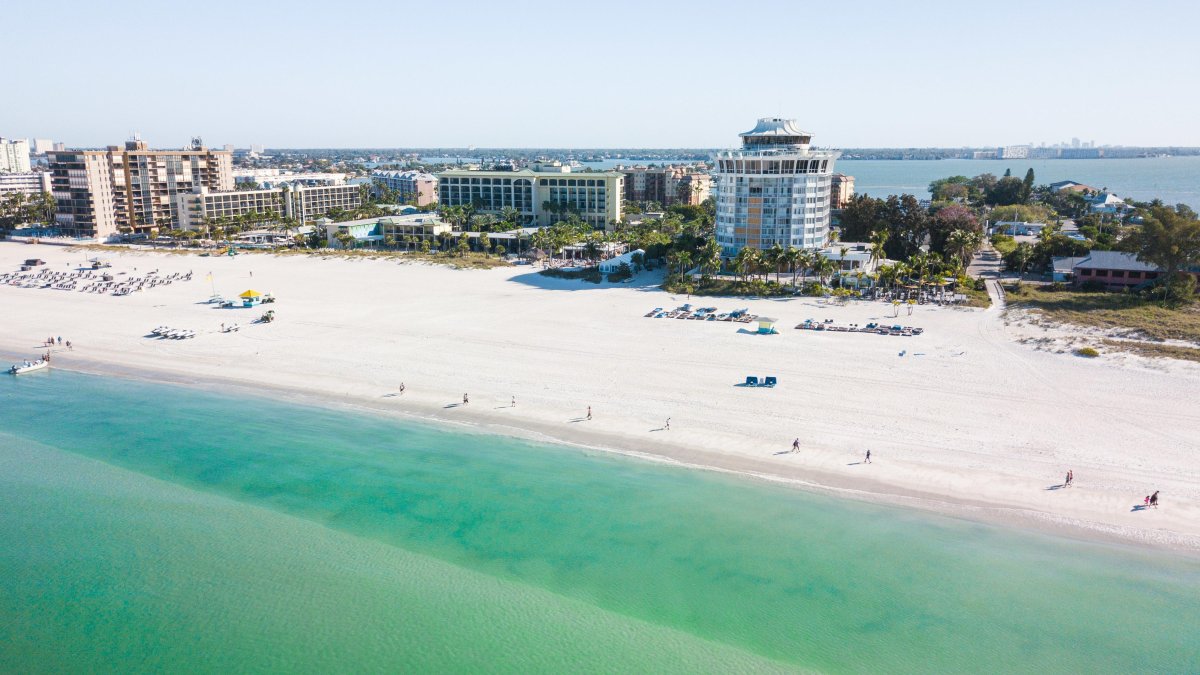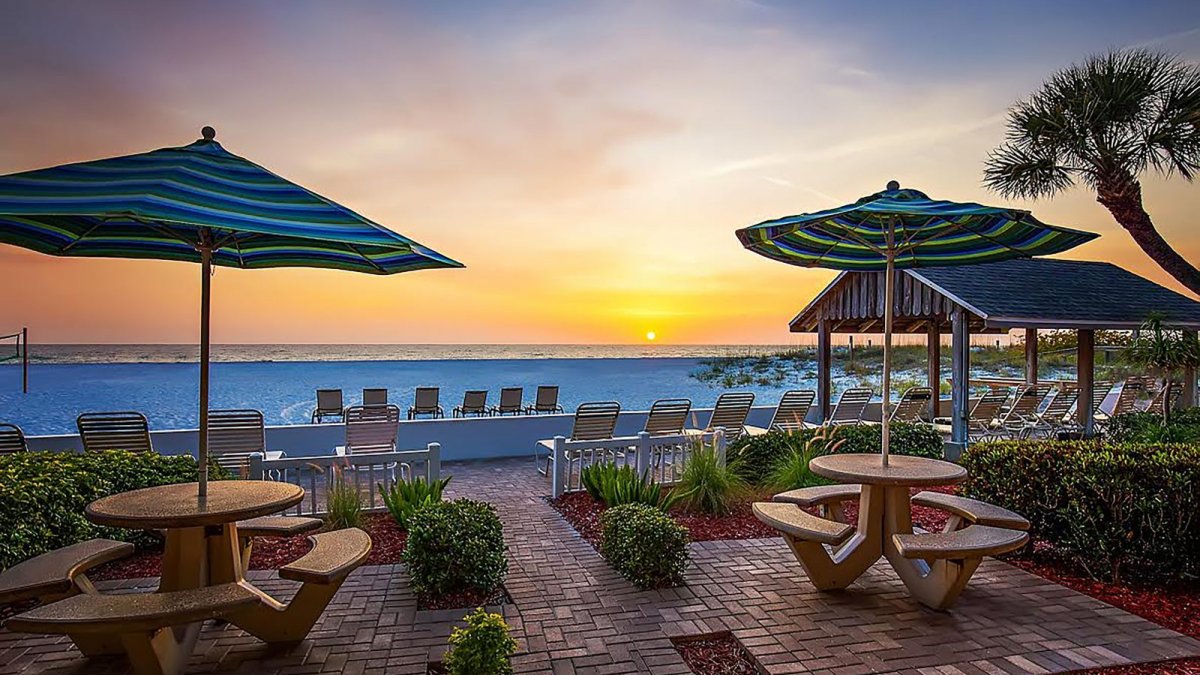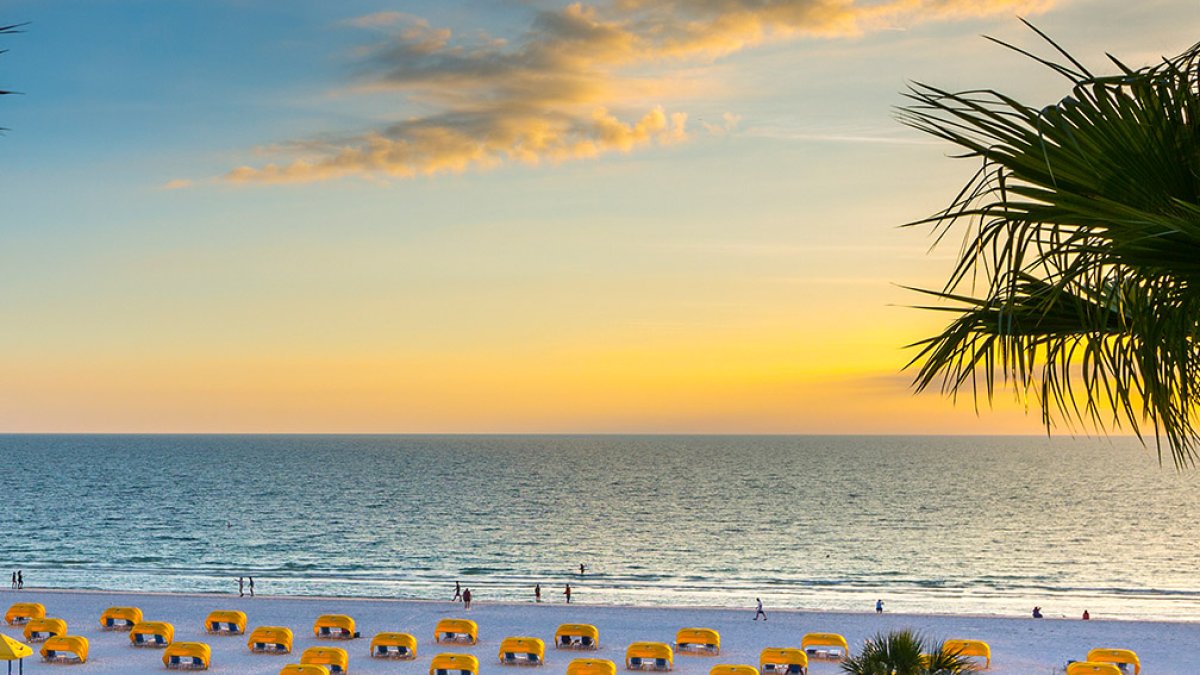 Places to Stay
Full-service resorts such as the Don CeSar and the TradeWinds Resorts offer luxurious experiences with all the amenities you could desire. But you'll also find plenty of "Old Florida" accommodations that are hidden gems here. Mid-century hotels such as the Bon-Aire Resort and Pass-a-Grille's Coconut Inn harken back to vintage Florida without skimping on creature comforts. The newest kids on the block, The Saint and the Bellwether Beach Resort, offer a stylish-but-laid-back experience. Beachfront accommodations in St. Pete Beach that won't strain your wallet include the Dolphin Beach Resort – which has a huge pool and a great beach bar.
sunshine here
More Beaches Inspiration
sunshine here
More Beaches Inspiration