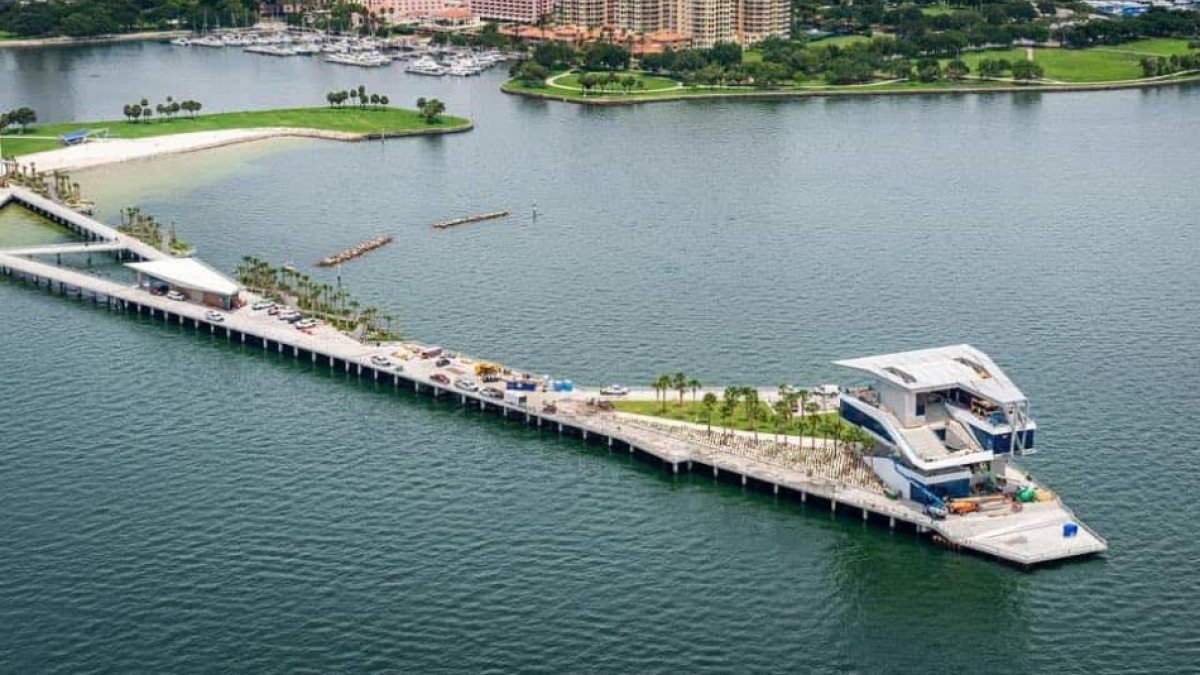 A signature icon for downtown St. Pete, the St. Pete Pier is now the anchor of the highly anticipated St. Pete Pier District which spreads out along 26 acres of Tampa Bay waterfront. Filled with green spaces, eateries and activities, the St. Pete Pier is the perfect place to spend an afternoon.
The St. Pete Pier operates 30 minutes before sunrise and closes at 11 p.m. The marketplace hours are 10 a.m. to 6 p.m. Friday, Saturday and Sunday.
The pier has 500 parking spots as well as extensive bike parking and access via the Downtown Looper and Central Avenue Trolley. There is a tram that runs back and forth along the pier with four stops throughout. paved wide paved paths make the pier accessible for all.
Families will enjoy the Tampa Bay Watch Discovery Center with unique interactive exhibits that educate about Tampa Bay's unique ecosystem in a hands-on fashion. Then, the splash pad is the perfect spot for kiddies to play and cool-off on a hot summer day. Enjoy the pavilion next-door and load up on snacks and cold drinks, or head to Spa Beach for some toes in the sand fun without having to leave the pier.
If you have an appetite there's plenty of restaurants to savor. Pier Point restaurants include the fine dining eatery Teak, a more laid back and tropical tiki bar Pier Teaki and the Driftwood cafe. All three are on different levels of the Pier Point at the very end of the pier and all have amazing views of Tampa Bay and the city as you feast. But those aren't the only options, Doc Ford's Rum Bar and Grille is the place most apt to find a party!
The Pier has several other fun activities for all visitors to enjoy. Fisherman have numerous spots along the structure to throw out a line and see what's biting. Be sure to also purchase a souvenir at the Marketplace, with has an array of independent vendors selling artwork. There's also several other playgrounds, art installations and picnic areas you'll want to check out!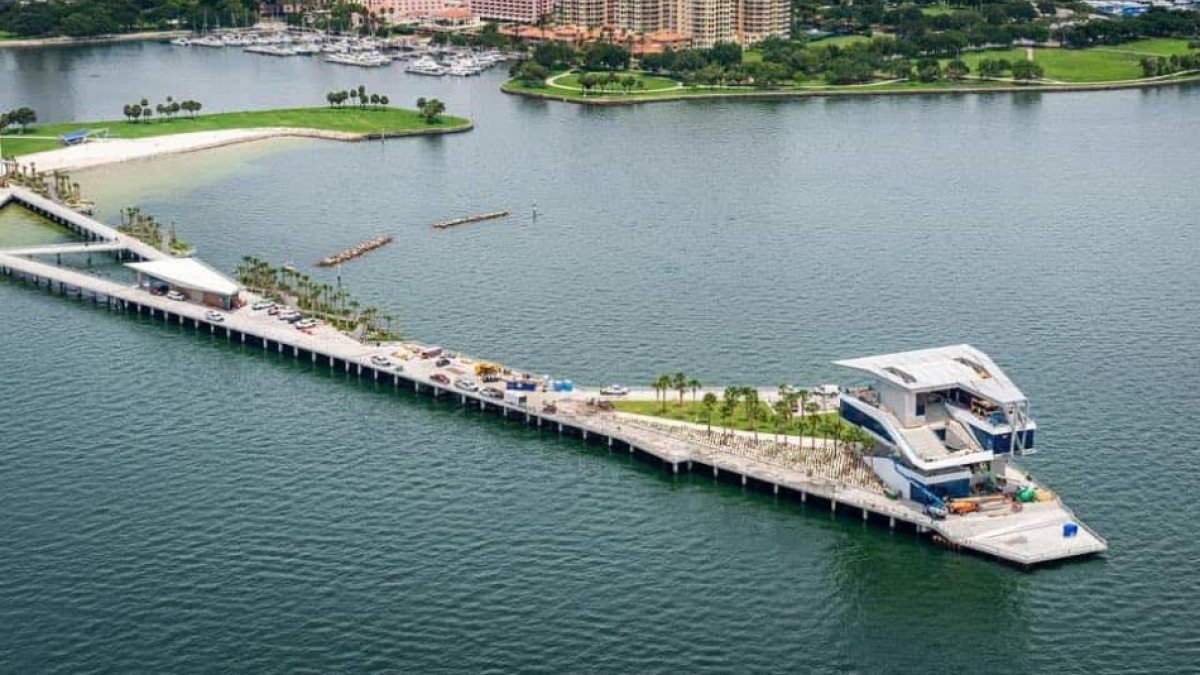 View All Amenities
Category
Parks & Trails

Water Sports & Outdoor Recreation