wide beaches
Treasure Island
With a name like Treasure Island, you know this is a town that doesn't take itself too seriously – one where old salts and young folks alike will have a blast. The beach here is uncommonly wide in most parts, which means you'll find plenty of space to spread out. Old-school mom 'n' pop hotels lend T.I. (as locals call it) a ton of Old Florida charm, as does a quaint neighborhood on its southern tip, Sunset Beach. 
---
Hit the Beach
The main event here, of course, is the incredibly wide beach, made oh-so-family-friendly by the gentle Gulf waters that lap at the shore. It's a popular destination for kite-flyers (there's even a kite festival each year). You can rent paddle boards, kayaks and shaded cabanas from local vendors right on the beach. The kiddos will love racing down the giant inflatable water slides just west of the beach parking lot at 104th Avenue. If your getaway is a friends' or couples' trip,  Treasure Island is a great place to order adult beverages from a beachfront eatery such as Sloppy Joe's (or Caddy's on Sunset Beach) and stroll right out onto the sand for a dreamy sunset. 
 
The kids will love racing down the giant inflatable waterslides on Treasure Island near 104th Avenue.
Things to Do
If you can plan your visit to include a Sunday evening, there's a sunset drum circle on the beach behind the Bilmar that draws locals and visitors alike to experience the surreal sound that the blending of ocean waves and drumming creates. And speaking of surreal, Sanding Ovations, a yearly sand-sculpting competition, brings professional sand-sculptors to the island in November to create massive, otherworldly masterpieces in the sand.
While most of the town is residential, you'll find some good souvenir shopping at Sun Coast Surf Shop, Vine 'n' Grind and, of course, the legendary Florida Shell Shop. Get all your family's beach essentials – sunblock, boogie boards and the like – at Surf Style.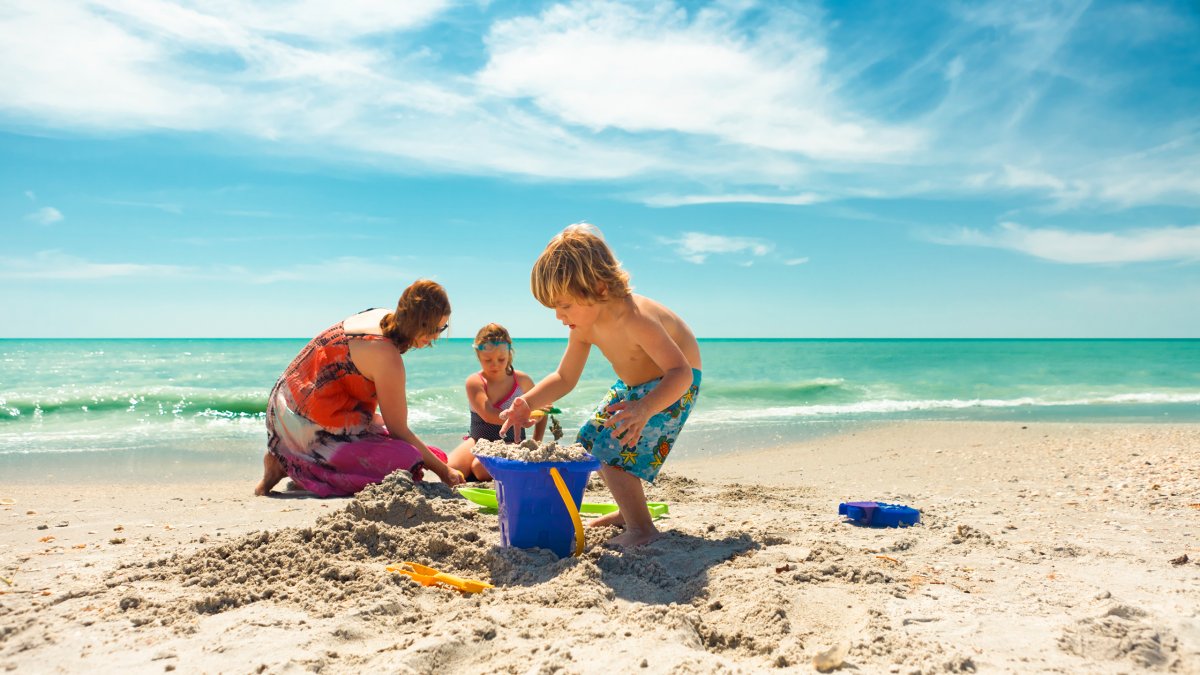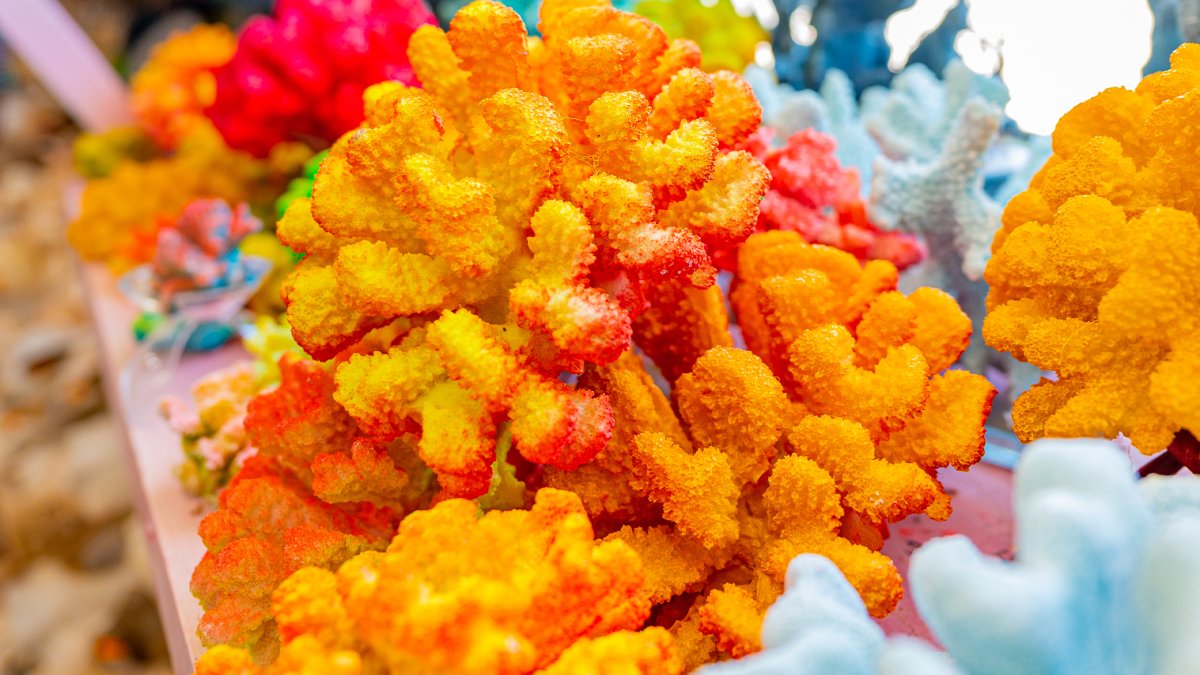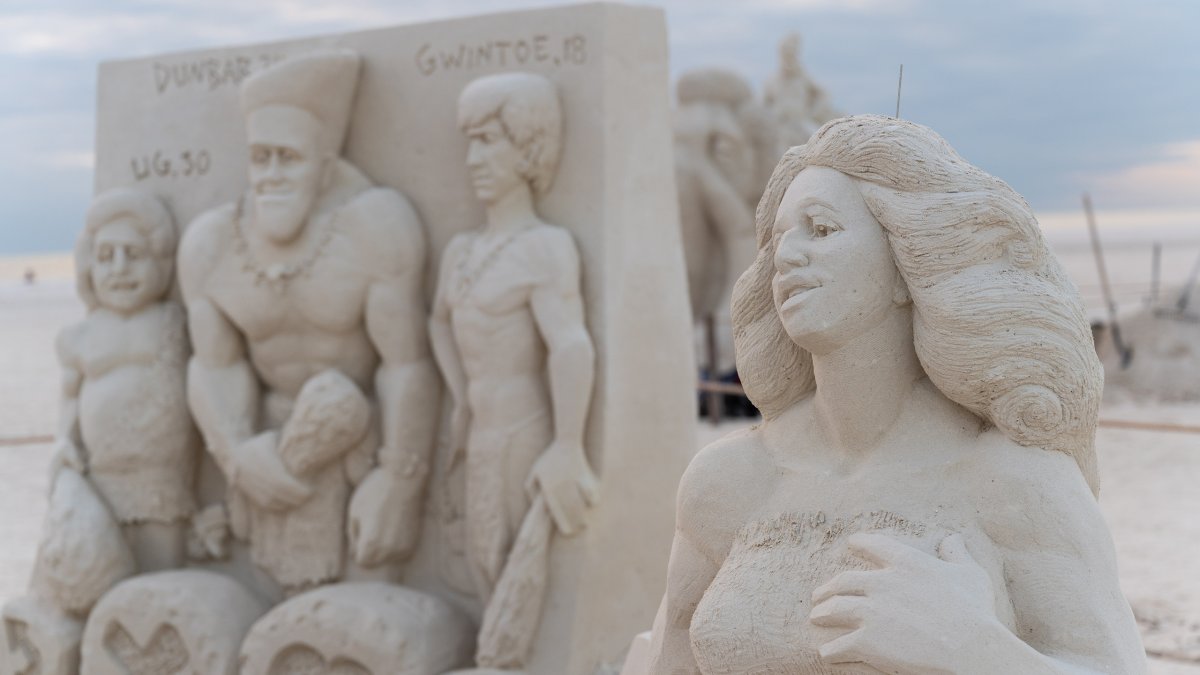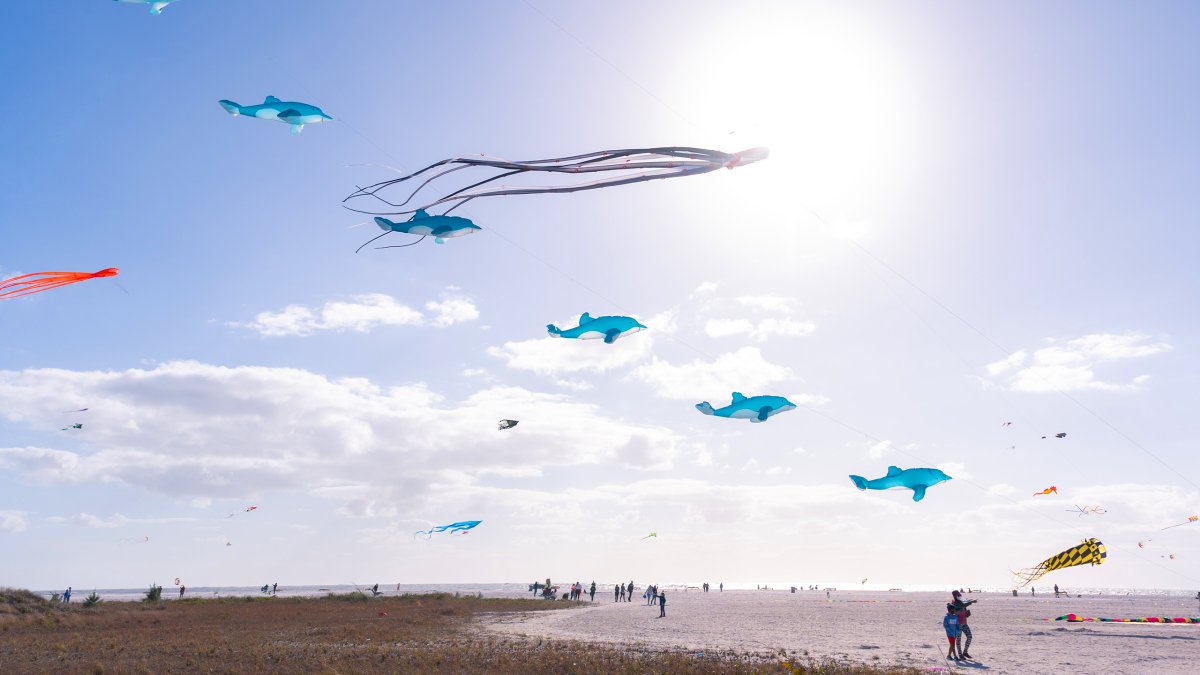 Where to Eat
For pub fare just steps from the sand, Sloppy Joe's is a great option – as is Caddy's on Sunset Beach, where you can grab a table right on the sand. Find good Mexican food at the VIP Lounge or Taco Bus (which has vegan and gluten-free entrees). For date-night options, check out Middle Grounds Grill or BRGR Kitchen + Bar which you'll find at the chic Treasure Island Beach Resort. For breakfast, get a hearty, diner-style plate at Foxy's Cafe.
See All Dining in Treasure Island
Places to Stay
Find old-school cool at the Thunderbird Beach Resort in the heart of town, which sports a massive neon thunderbird sign at its entrance and a tiny, charming tiki bar out back facing the beach. Up the beach, The Sands of Treasure Island is a big draw for lovers of all things mid-century (did someone say shuffleboard?). Stay at the Bilmar Beach Resort for a full-service resort experience, or immerse yourself in luxury at Treasure Island Beach Resort. For a budget option that's right across the street from the beach, grab a room at Treasure Bay Resort & Marina – you can still see the beach from its west-facing rooms.
Getting Around
At just three miles in length, Treasure Island is pretty easy to navigate on foot. You can also hop on the Suncoast Beach Trolley, which cruises up and down Gulf Boulevard between Clearwater and St. Pete Beach, passing each stop every half-hour.
what's trending
Read More
plan your trip
Treasure Island
I'm looking for
that is/are
.