late-night fun
Nightlife
Even well after the sun goes down, St. Pete/Clearwater's lively spirit won't quit. Whether your ideal night on the town involves belting out your favorite karaoke tunes, dancing the night away or sampling flights of craft brews, you'll find a great nightlife scene here.
---
Beachy Dance Clubs
They may be laid-back, but beaches that line St. Pete/Clearwater have tons of spots where you can dance the night away – in the sand, if you want to. In Treasure Island's Sunset Beach area, Ka'Tiki is a beacon for denizens of the local music scene (though touring bands show up as well). With its multiple stages and expansive deck space, Jimmy B's frequently hosts lively bands that are sure to get you out on the dance floor. 
In Clearwater Beach, nightlife seekers will want to head to Shepherd's Tiki Bar, which has nightly entertainment well into the night, including live bands and DJs. 
See All Nightlife
Popular Watering Holes
There are quite a few spots in St. Pete/Clearwater that have become local treasures over the years, each for their own reason. Flanagan's Irish Pub in Dunedin is renowned for its St. Paddy's Day festivities. Brown Boxer Clearwater Beach is the place to watch the game.  If it's a classic beachside dive bar experience you seek, head to Shadrack's on Historic Eighth Avenue in Pass-a-Grille Beach for some cheap beer and a few rounds of pool. A friendly dive with a nautical theme, Shipwreck Bar in Clearwater Beach serves up strong drinks into the wee hours. In St. Pete Beach, Swigwam is a good spot to grab a nightcap if you happen to be out after midnight. And at O'Maddy's in Gulfport, there's karaoke every night (need we say more?).
A string of late-night clubs make St. Pete the place to be out-and-about after dark.
A string of late-night spots make downtown St. Pete the place for a night on the town, and few epitomize this more than MacDinton's on First Avenue North, a lively pub that's the informal epicenter of the nightlife scene. Just around the corner is Ruby's Elixir, a beloved spot that features great live music (usually jazz) in an intimate setting. Steps away on Central Ave., other notables include Five Bucks Drinkery, the Crafty Squirrel and clubbier LUX Bar and Lounge. A storied live music venue on the same block, Ringside Cafe hosts live music lineups that never disappoint – and it's just steps away from Jannus Live, the courtyard venue that hosts national touring acts. Park & Rec is a lively place to get nostalgic, where old-school arcade games and outdoor yard games invite hours of fun (tip: order one of the decadent adult milkshakes).
Then there are the St. Pete dive bars. Long before the food and drink scene became a thing in St. Pete, the city had its beloved dives, each with its own style. Literature buffs will want to belly up to Flamingo Bar – legend has it, it's where Jack Kerouac had his last drink (the author spent his final days in St. Pete). You'll find Kerouac's likeness inside and out, a "Kerouac special" (a whiskey shot and a beer) on the menu and events celebrating the author's legacy. Just down the road is The Bends, which bills itself as a "classy dive" and caters to a younger crowd with an ever-changing menu featuring mind-bending craft cocktails and a stage that hosts local and touring indie bands as well as DJs. Not far is the Emerald Lounge, a dimly lit punk/indie venue where everyone has a story. And of course, one can't utter the phrase "St. Pete dive bar" without mentioning Mastry's, a hallowed Central Ave. institution dating back to the 1930s.
Top LGBTQ+ Nightlife Spots
It's no secret that St. Pete/Clearwater is welcoming to everyone, something you'll see reflected in bars and clubs throughout the area where the rainbow flag is on display year-round. But there are also some spots revered as social hubs for the LGBTQ community, locals and visitors alike. Clearwater's Pro-Shop Pub is the oldest – not only does it have one of the region's oldest happy hours, there's even a plaque outside commemorating its 1976 founding. In the Edge District of St. Pete, you'll find Enigma, with its clubby ambience inside and its laid-back sidewalk seating out front. To the west on Central Avenue, Punky's has quickly become one of the Grand Central District's most beloved LGBTQ hangouts. You won't want to miss The Garage, either. And while anywhere you go in laidback seaside Gulfport will be friendly, Salty's is your best bet; it has live music, excellent water views and is dog-friendly.
Sophisticated Sipping
Perhaps a dressed-up(-ish) night out is what you're feeling. In that case, head to downtown St. Pete, where there are many stylish nightlife options. Upscale Beach Drive has a string of chic bars, including Tryst Gastrolounge, Flute & Dram and Stillwaters Tavern. Nearby on Central Ave., the vintage attire-clad bartenders at Mandarin Hide sling expertly made craft cocktails in a setting reminiscent of a speakeasy.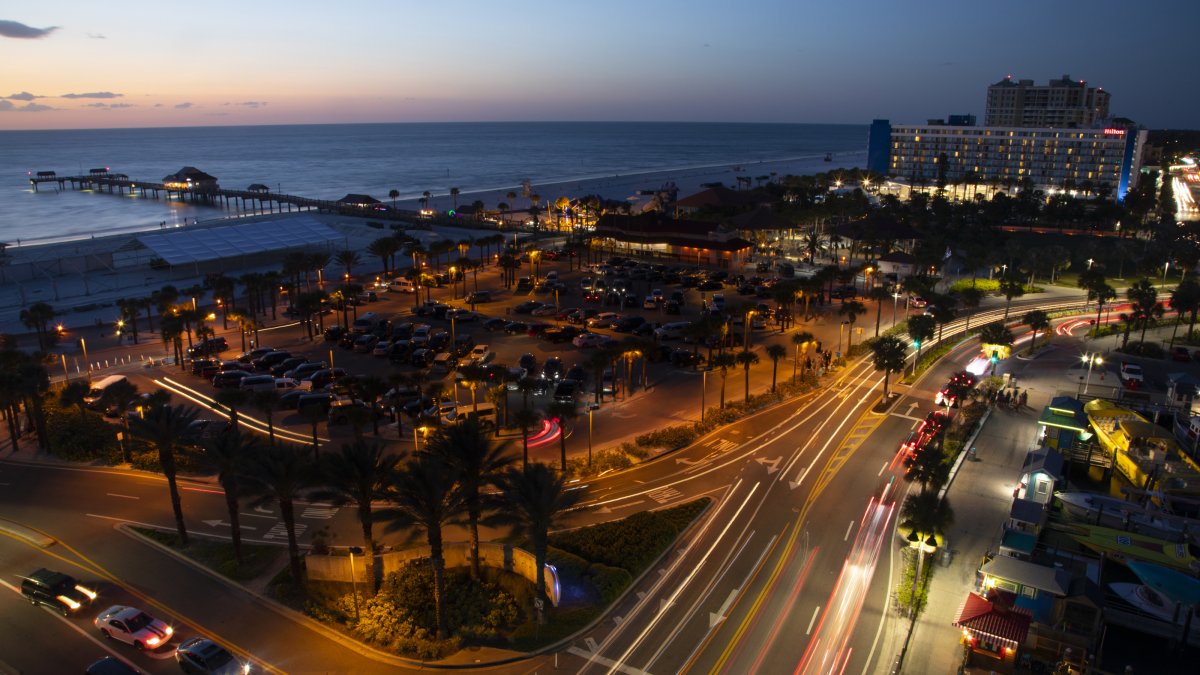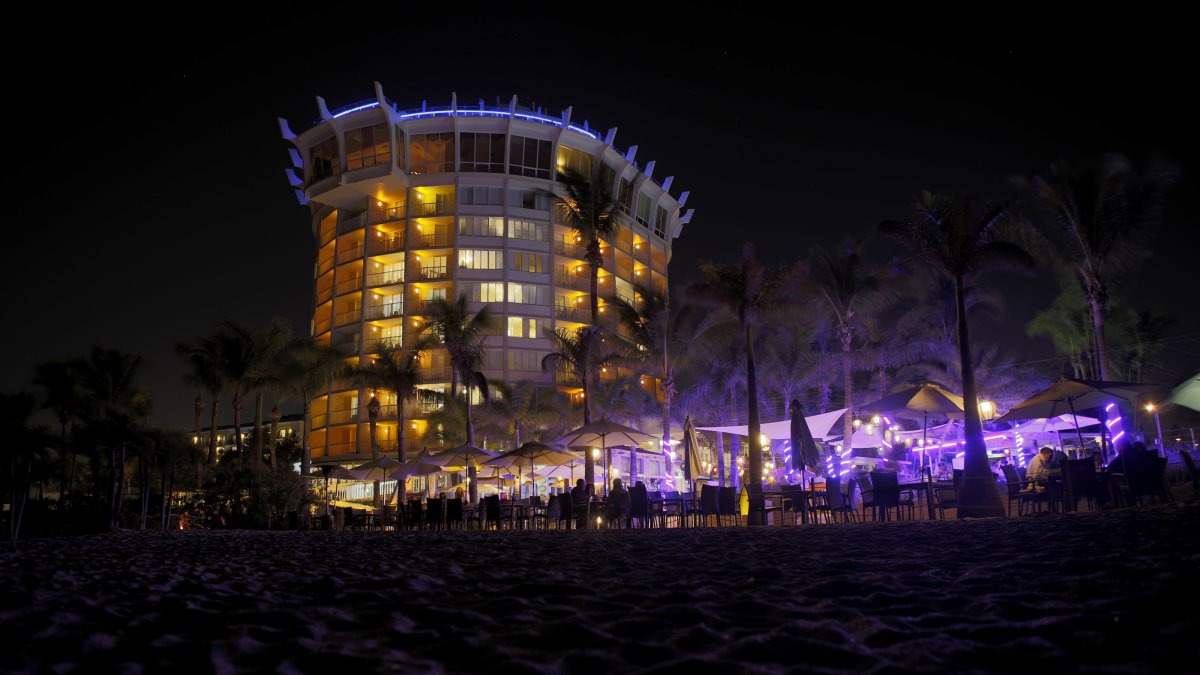 Nightspots for Craft Beer Lovers
St. Pete/Clearwater is an absolute hub for craft beer; dozens of breweries make up what we call the Gulp Coast. While most craft breweries tend to close a bit earlier in the evening, there are some that cater to a (somewhat) later crowd, such as Cage Brewing in St. Pete's Grand Central District.
And though it's not technically a brewery, The Independent began serving craft and imported beers before it was cool to do so – and it continues to, well into the night, in St. Pete's Edge District.
Show me
that is located in
.