the lay of the land
Our Communities
From laid-back beach towns on the Gulf of Mexico to artsy-hip cities, the St. Pete/Clearwater area is filled with vibrant communities, each with its own personality. 
---
Check Out Our Communities Video!
Watch this new video montage and get an entertaining look at what makes each of our 24 communities so unique (and so amazing!).
dive on in
St. Pete/Clearwater Map
Get the lay of the land with this interactive map showcasing our brilliant beaches and artsy communities. Click or tap on the map to find your next adventure in St. Pete/Clearwater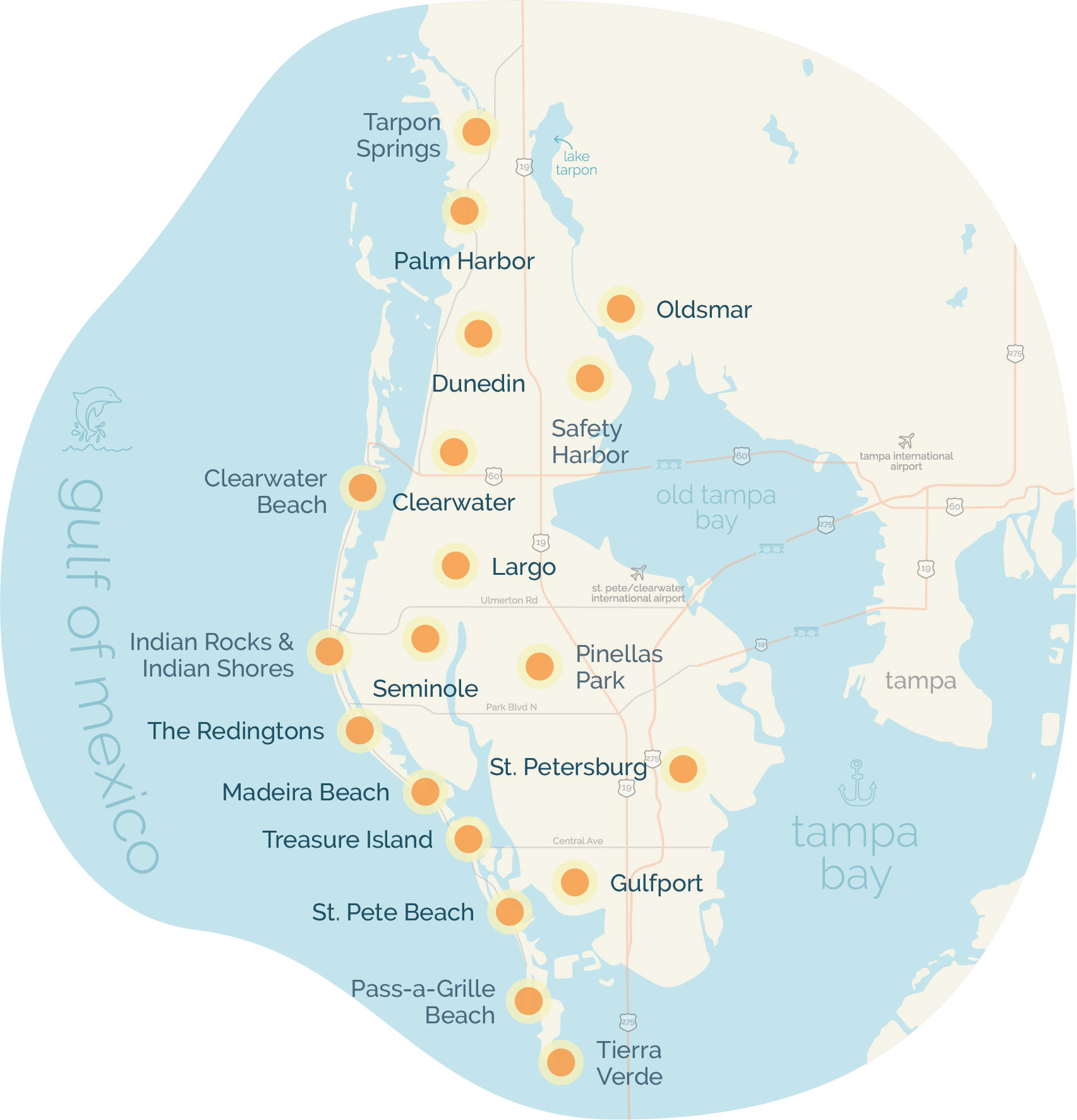 explore
Our Communities
Click or Tap on any community to learn more.
Oh, the Places We'll Go!
Have you visited St. Pete/Clearwater before? If so, you're already a fan. But what you may not realize is that our destination covers a LOT of ground - literally. Check out the list of communities below to discover can't-miss places you'll want to include in your next sunny getaway.
dive right in
Explore More Communities