The Deuces Live District
The historic Deuces Live neighborhood, which teems with Black history and culture, helps make St. Pete the diverse city that it is.
---
It's here that you'll discover local landmarks such as the Dr. Carter G. Woodson African American Museum and the iconic Black Lives Matter street mural.
You'll also see the historic Royal Theater, a place where local Black residents could go to the movies during segregation (today, the old theater contributes to the community as home to a Boys & Girls Club). Check out the Great Futures Start Here mural on the side of the Quonset Hut-style building. Local schoolchildren helped paint it. 
Don't Miss It: St. Pete Black History Bike Tours are offered monthly on Saturdays – Feb. 25 and March 11, which are fully booked, as well as April 22 and May 20. Reserve your spot early!
Watch Our Deuces Live Video
Why The Deuces Live is a Must-See Spot
The Deuces, which takes its name from the double twos in 22nd Street South, was the main thoroughfare of a vibrant African American community, especially until the practice of segregation faded. It is still where you'll find The Dr. Carter G. Woodson African American Museum, a community hub that regularly hosts an array of traveling cultural exhibits and events, including art shows, concerts, poetry and book readings and community activism events. The Tampa Bay Collard Green Festival is held here each winter, along with other fun happenings. Perhaps one of the area's best-kept local secrets is the gorgeous garden behind the museum, a popular spot for weddings and other events.
The museum is also the starting point for St. Pete's self-guided African American Heritage Trail, which tells the stories of key people, places and moments in the city's rich Black history. Its important sites include the Historic Manhattan Casino, a former dance hall where music greats such as Louis Armstrong, Duke Ellington and B.B. King. performed. The building now houses the 22 South Food Hall.
Another notable dining spot is  Lorene's Fish & Crab House, a St. Pete dining landmark. Urban Drinkery Wine Bar is a charming new location for wine and occasional community events.
If you happen to be exploring The Deuces on the second Sunday of a month, be sure to stop in at cultured books, a Black-owned mobile pop-up bookstore that comes to the Well at 833 22nd St. S. from noon to 6 p.m. You'll find a wide selection of children's books that represent a range of cultural backgrounds.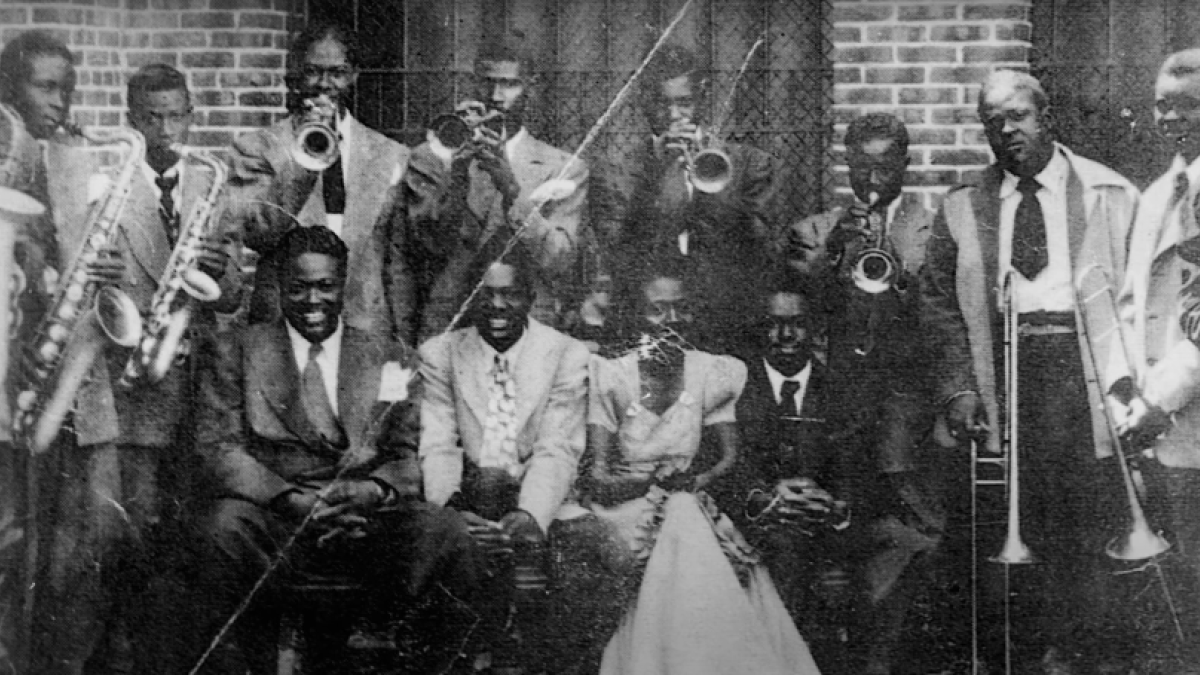 history comes alive
The African American Heritage Trail
Learn about St. Pete's early Black community and its challenges and triumphs on a self-guided tour of the African American Heritage Trail in south St. Pete.
Learn More
When visiting Deuces Live, the area around 22nd Street South and 9th Avenue South in south St. Pete, it's easiest to park at the free lot across from the Dr. Carter G. Woodson African American Museum. There's also free street parking nearby.
Check out some of the unique attractions and businesses on our Deuces Live map below!