Central Arts District
This stretch of bustling Central Avenue is the heart of downtown St. Pete – and it's where the local art scene hatched and, eventually, took flight.
---
Underscoring the importance of art to this area are the many brilliant murals that cover the walls of galleries, boutiques and restaurants here. This is the perfect place to support local small businesses.
Watch Our Central Arts District Videos
For an array of made-in-Florida art pieces, head to Florida CraftArt on the corner of Fifth and Central. To the west, the Chihuly Collection is an absolute must-see. The Morean Arts Center is full of locally made items – be sure to schedule your visit around a glass-blowing demonstration at its Glass Studio or take a class here. Walk along First Avenue North between 5th and 8th streets for a glimpse of some of the most beloved murals in town, from Shark Toof to Twiggy.
The Florida Holocaust Museum provides a poignant and important look at the social, political and economic factors that contributed to the Holocaust.
Where to Find Nightlife & Entertainment
Feeling social? Catch some live music any night of the week at Floridian Social Club. Catch a show at Jannus Live, with its exciting lineup of performers. Theater-lovers should check out the calendar at the American Stage Theater, offering both new and classic plays and musicals. Studio@620 offers a mix of thought-provoking plays, poetry readings and more. Or, if you're looking for a casual evening out, grab your buds and barhop on the 200 Block, from Mastry's to Ruby's Elixir.
The Central Arts District in Photos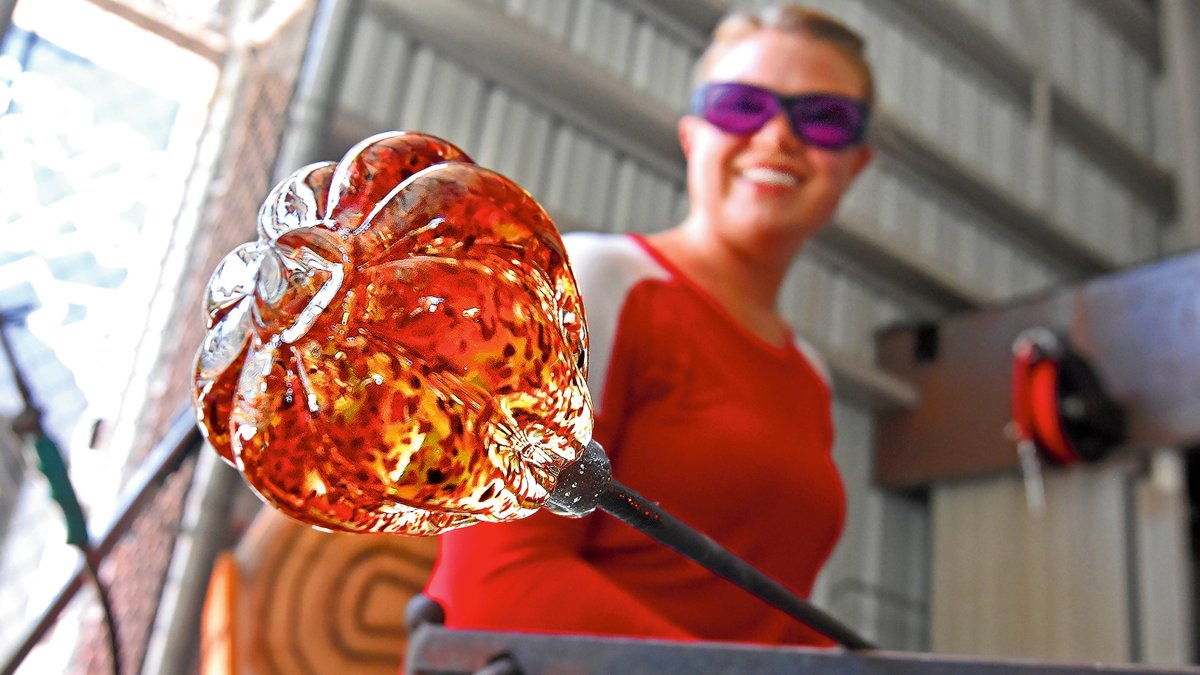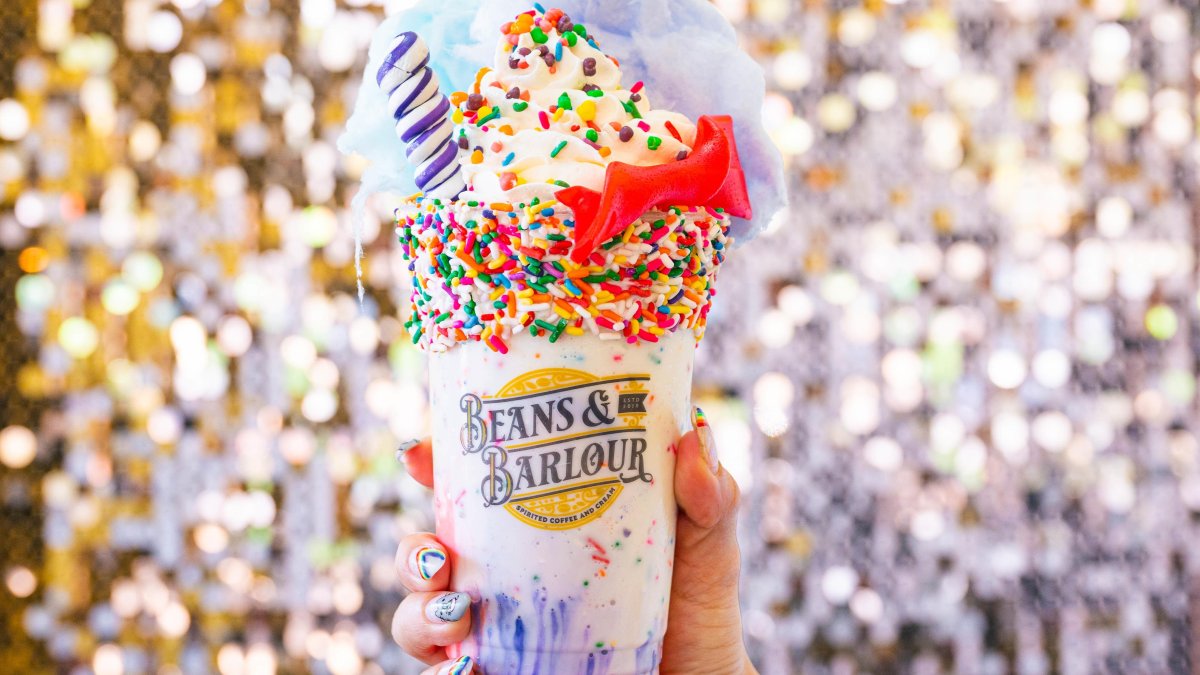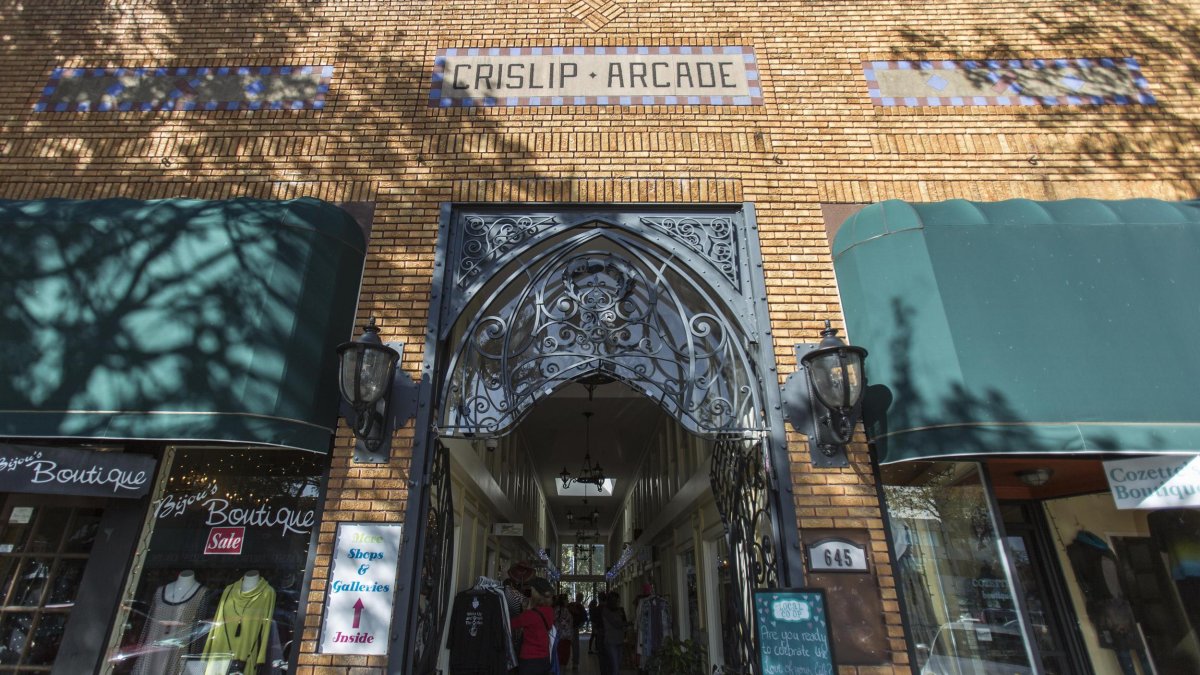 And, oh, the shopping! Find your next Friday frock at Misred or Brutique (which doubles as a bar). Die-hard fashionistas will feel at home at zaa dress up studio on the corner of 6th St. and 1st Avenue North. Browse an assortment of risqué décor and oversized nautical accoutrements at Zazoo'd. Gaze at the hypnotic gemstones on display at Rock Shop. Grab a coffee or glass of wine and explore the latest titles at Book + Bottle. Find the most adorable clothes for babies and children (moms, too) at Plain Jane. The list goes on.
Explore the Central Arts District
The Central Arts District, as its name suggests, runs along Central Avenue in downtown St. Pete, extending from 3rd Street to 7th Street (locals will refer to it as the 300 block to the 700 block). 
Since it's a small area, it's easy to get around on foot, so arrive by rideshare, trolley, bike or scooter (metered parking is also available if you're in your own car). 
Check out some of the unique businesses in the Central Art District on our map, below!