a rich history
The African-American Heritage Trail
Located in St. Petersburg, Florida, The African American Heritage Trail chronicles the first 100 years of Black presence, contribution and community in the city. 
---
What do Nat King Cole, Fats Domino, Louis Armstrong and James Brown have in common? They're all part of St. Pete's history, having performed at the historic Manhattan Casino at a time when these world-class entertainers were not welcome at white establishments.
Their stories – alongside those of national leaders such as Dr. Mary McLeod Bethune, a visionary who advocated for the higher education of Black women – and those of ordinary African-American citizens in the city – are told through 19 interpretive signs that are part of a self-guided tour of the city's Deuces Live district. Here, you can learn of their struggles, triumphs and strong sense of community. 
In 1868, John Donaldson was the first African American to settle in what was then called the Pinellas Peninsula. Donaldson was one of the people who helped St. Petersburg come into its own, formally requesting that the Pinellas Peninsula become separate from Hillsborough County. The railroad followed, and a community grew up around Donaldson. 
In the 1920s, 22nd Street South, known affectionately as "The Deuces" quickly became the bustling hub of African-American life in the city during the time of segregation. Over 100 businesses thrived, children learned, and people supported one another. 
Explore the African-American Heritage Trail to learn about the incredible people who made an impact on not only their community, but the state and beyond. 
Here's a sampling of what you'll find on the trail: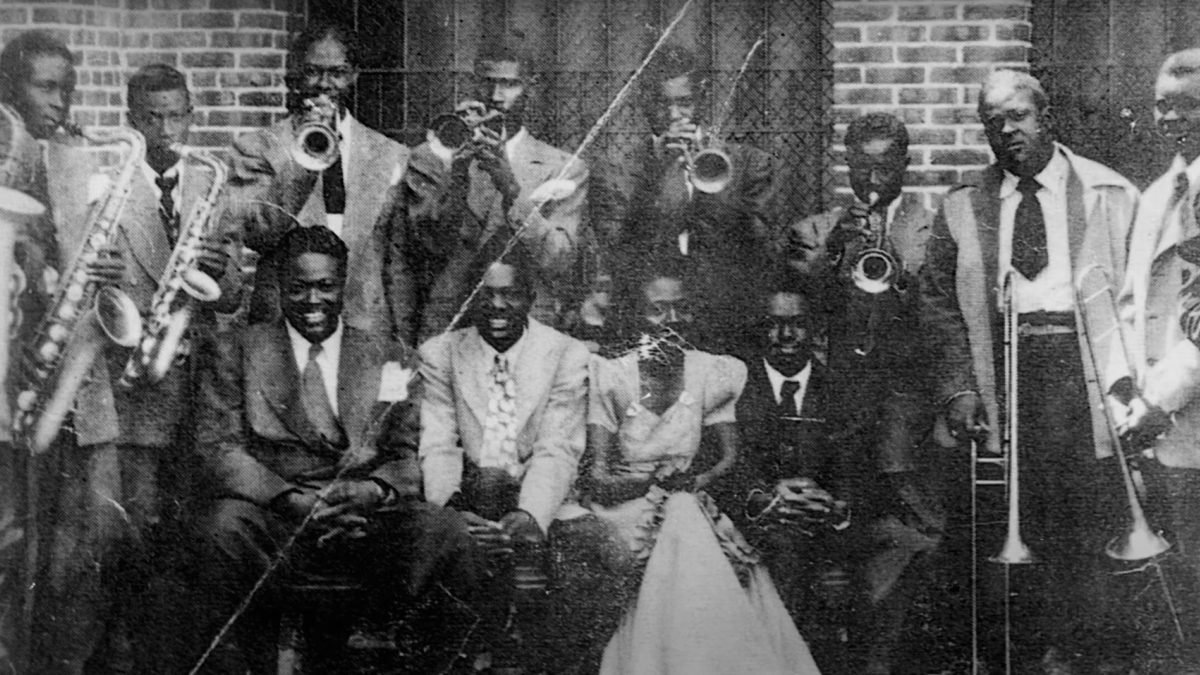 Legendary Music
The Manhattan Casino
Originally known as the Jordan Dance Hall, the Manhattan Casino was a venue where the African-American community listened to live music, danced and held events. Its namesake, Elder Jordan, was a city pioneer who believed that St. Petersburg's Black community should be able to enjoy quality education, equitable housing and entertainment. Jordan amassed much wealth and by today's standards, would have been considered a millionaire. In 1925, he set out to have a 12,000-square-foot venue built in the Deuces business district. It opened in 1931. 
Manhattan Casino: A Chitlin Circuit venue
During Jim Crow, African American performers and musicians—and patrons—were only allowed to perform in specific places. The Chitlin Circuit was a network of safe venues at which African American entertainers could perform and African American patrons could enjoy a show. 
The Manhattan Casino hosted musical legends like Nat King Cole, Duke Ellington, Ray Charles, and Sarah Vaughn.
Learn More
Fannye Ayer Ponder House
Fannye Ayer Ponder, originally from Ocala, Florida, moved to St. Petersburg with her husband, Dr. James Ponder. Planting roots in St. Petersburg, Ponder taught at Gibbs High School and was a proud activist.  Most notably, Ponder's civic leadership centered on the advancement of the rights of African-American women. The Ponder family was closely tied to Dr. Mary McLeod Bethune, an activist for civil and women's rights. Dr. Bethune and Ponder were so close, she considered Ponder a daughter. Ponder's activism carried her all over the country and even to the White House, where she worked alongside First Lady Eleanor Roosevelt. 
Inspired by the work she did with Bethune and Roosevelt, Ponder came home and started The St. Petersburg Metropolitan Section National Council of Negro Women, Inc. (NCNW). She purchased a house that is now located on the African-American Heritage Trail. It is still the official meeting place of the NCNW chapter. 
Baseball in St. Petersburg
Historically, St. Pete was a spring training hub. Teams such as the New York Yankees, the Chicago Cubs, and the Philadelphia Phillies were regulars to the area. While white baseball players stayed in hotels in the city, Black baseball players were not welcome there. Instead, they stayed in the homes of local Black families – long after Jackie Robinson paved the way for Black players in the Major Leagues in 1947. 
Local activists and members of the Ambassador's Club, Dr. Ralph Wimbish and Dr. Robert Swain helped Black baseball players secure housing within the community. At one point, Dr. Swain had an apartment complex built for the players to stay in, but the accommodations were short-lived, as Swain realized that housing the players separately from white players fostered segregation. 
In addition to Major League Baseball, St. Petersburg was also known for the Negro Baseball League, which played regularly at Campbell Park. 
Plan Your Visit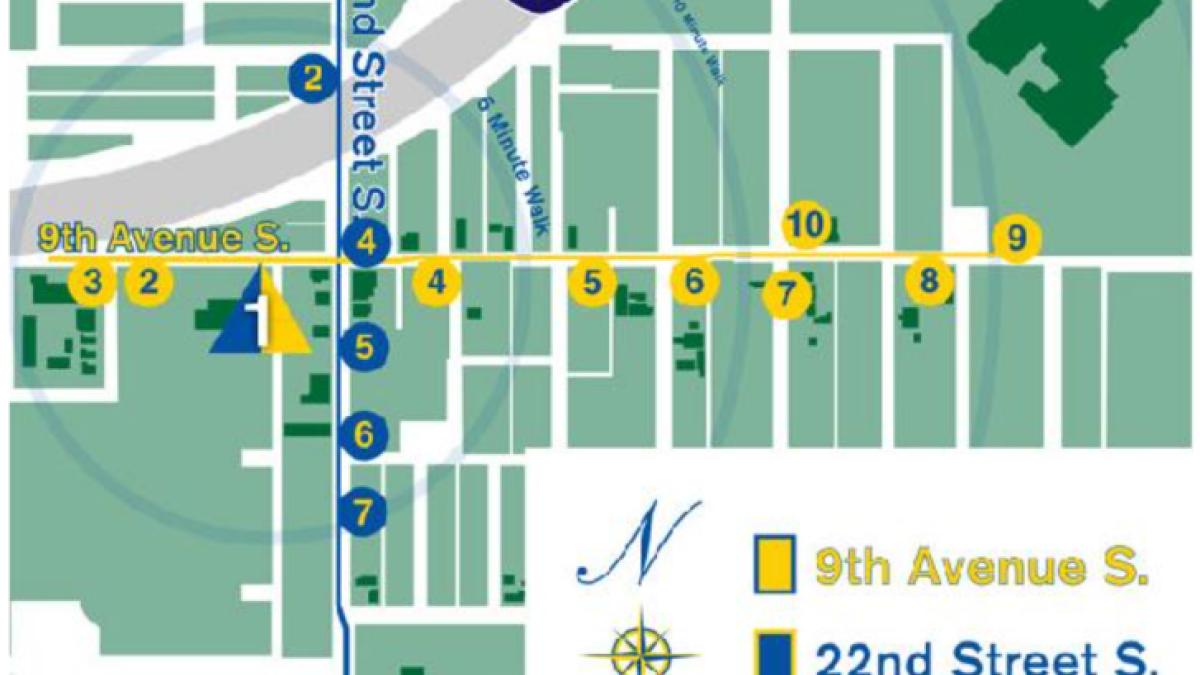 The African American Heritage Trail is an accessible walking tour that starts in front of the Dr. Carter G. Woodson African American Museum, located at 2240 9th Ave. South. Trail markers are located along 22nd St. South and 9th Ave. South. 
Head to the Trail
Learn more about the history and heritage - take a walk on The African-American Heritage Trail.
Get Directions
Explore More: Deuces Live District
Celebrate food, arts and culture in St. Pete's Deuces Live District. Learn more about this historic Black community with a tour of the award-winning African-American Heritage Trail and the Dr. Carter G. Woodson African American Museum, and savor Creole and Southern style cuisines at local restaurants.