The EDGE District
For an afternoon spent mural-spotting, checking out on-trend boutiques and sipping on the brilliant craft beverage of your choice, the EDGE District invites you to venture west of downtown St. Pete. 
---
The EDGE District can be described as a walkable, dog-friendly place with a mix of funky drinking, dining and shopping establishments – but that doesn't quite do it justice. That's because the EDGE District is just so cool and ever-changing. Yes, there are the local landmarks, such as Tropicana Field, Ferg's, Green Bench Brewing and Bodega. But this district is always evolving, and that means there's something new and interesting to experience every time you visit. 
Watch Our EDGE District Videos
The EDGE District plays host to Tampa Bay Rays games (the Trop is part of the backdrop here, after all) and boho flea markets alike. Some of St. Pete's best-known murals are here, so keep your phone handy to take photos.
Whether you head east or west along Central Ave. or First Ave. North, you can explore ultra-cool shops such as Bohemian Reves (sustainable beauty products and clothing, hand-poured candles); Sans Market (a "zero waste" lifestyle store carrying beauty and personal products) and Ashe Couture (affordable bohemian clothing and accessories). Shopping for a stylish guy? Head to Matter of Fact (casual clothes, dog-friendly shop!) and Atlas Body + Home (fun, colorful, comfortable men's apparel).
Find whatever cuisine you're craving – from rustic Italian at Bavaro's to Asian street fare at Hawkers to vegan frozen treats at Plant Love Ice Cream. Don't miss Bodega, a beloved local eatery serving Latin street food (the Cuban sandwich here is amazing).
Beverage options include Grassroots kava bar; Intermezzo, a hybrid coffee shop/craft cocktail bar; Cellar Masters, a bottle shop specializing in natural wines, Mike's dive bar; and Green Bench, a beloved craft brewery. And if you've never been, Ferg's Sports Bar is a must for beers and bar fare.
The EDGE District in Photos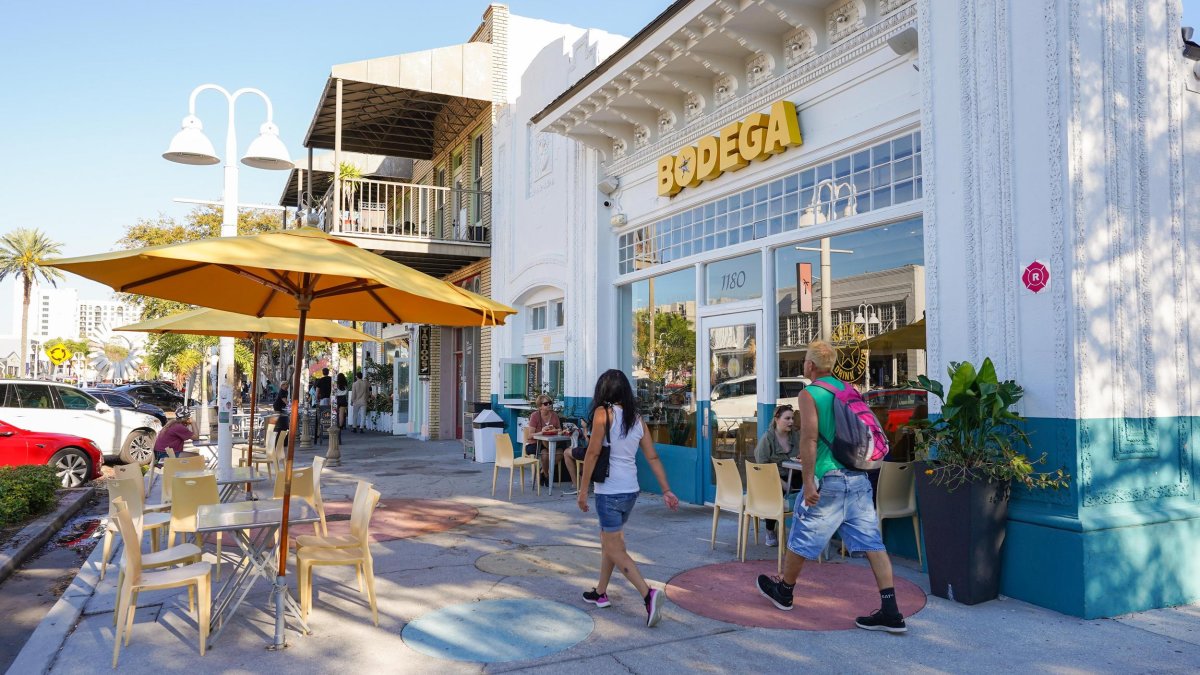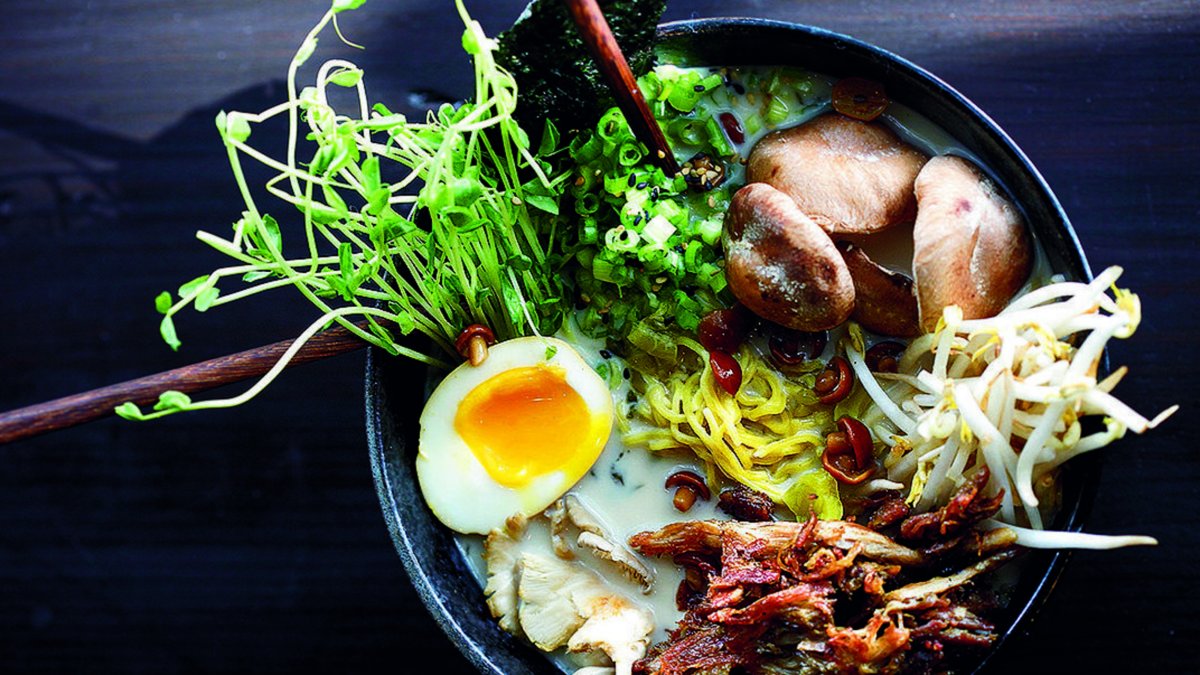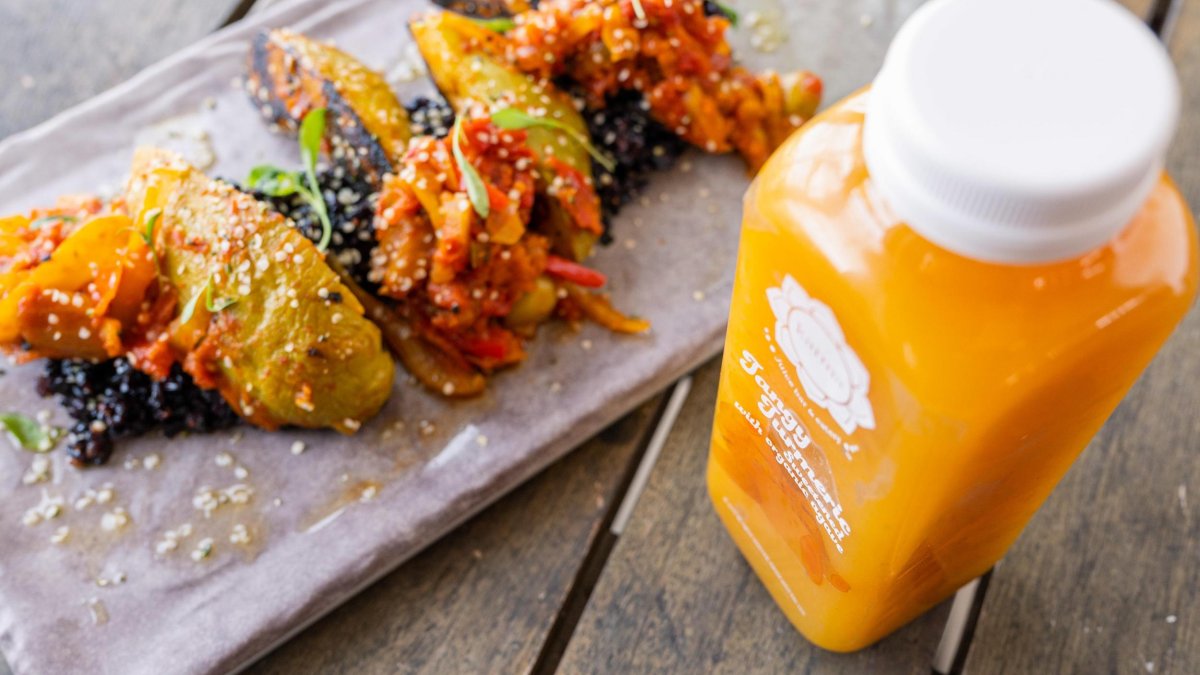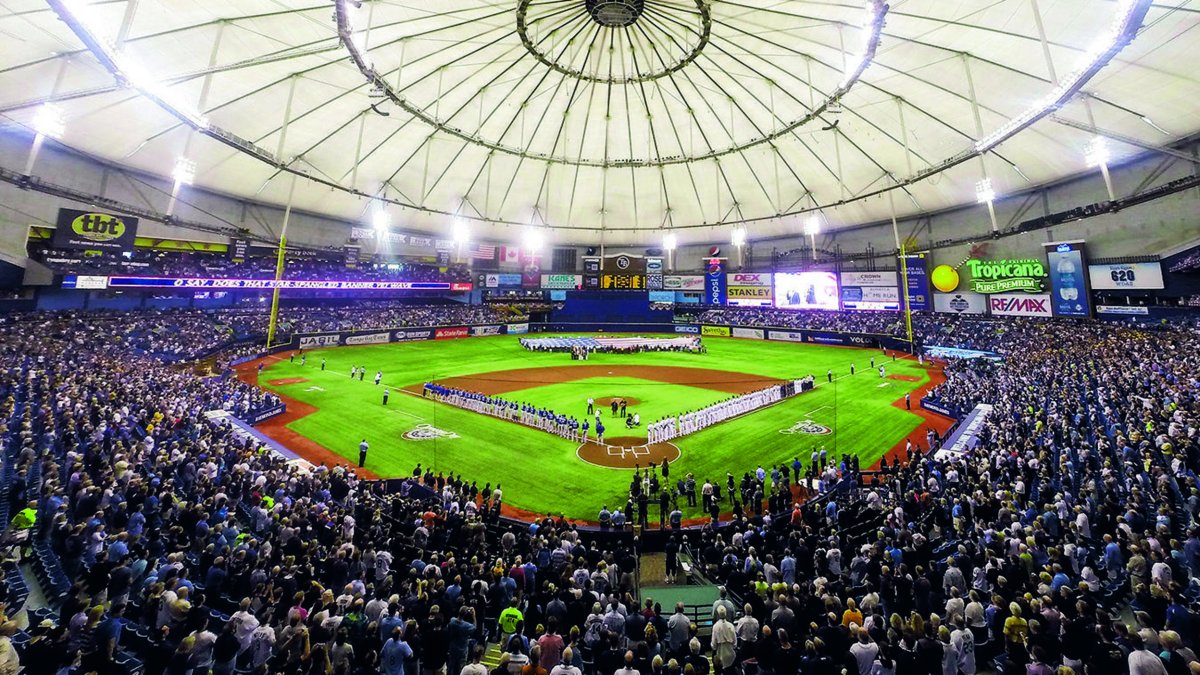 Explore the EDGE District
The EDGE District goes from Dr. Martin Luther King Jr. Street west to roughly 16th Street, between First and Second Avenues North and South. You'll know you've arrived if you see the massive stone sculpture at the center of a roundabout that looks like a sun made of runestones.
It's quite walkable, but you can also rent a bike or scooter, or hop on the Central Avenue Trolley to get back and forth. There's plenty of parking on Central Ave. as well as First Avenues North and South. 
Check out some of the unique businesses in the EDGE District on our map, below!