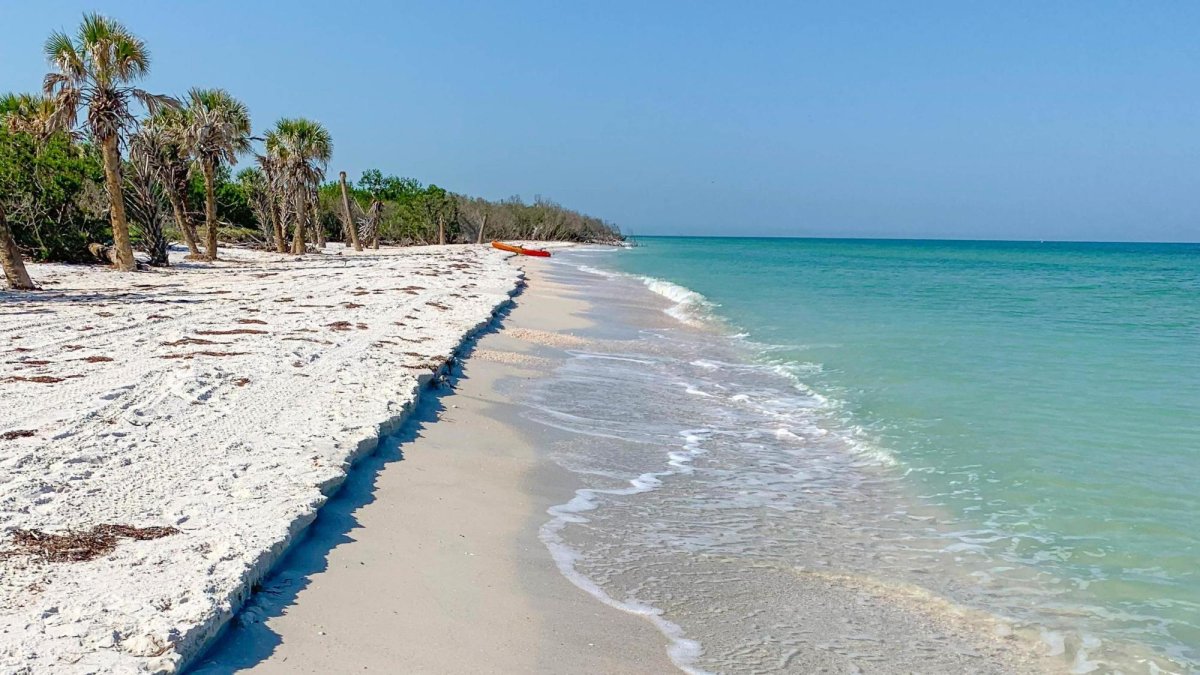 Caladesi Island State Park
With a beach that was named the No. 2 beach in the nation by Dr. Beach in 2022, Caladesi Island State Park is a rare combination – a Florida Gulf Coast barrier island that is both remote and natural, and yet well stocked with amenities. Caladesi's three-mile-long, undisturbed beach has been on Dr. Beach's top 10 list for the past five years. 
Unspoiled yet close at hand
Caladesi is reachable only by passenger ferry or other boat (at low tide, you can walk there from Clearwater Beach, but it's a really long walk/wade). The 20-minute ferry ride adds to the anticipation and pleasure of the day and tends to limit the number of people who head to the island. 
Visitors don't have to travel to the ends of the Earth to reach Caladesi. It's near an urban area, just west of Dunedin and between Clearwater Beach to the south and popular Honeymoon Island State Park to the north. It is an undeveloped, natural barrier island in the Gulf of Mexico, and yet it has the amenities you'd expect of a state park, including restrooms and showers and a concession that sells food and drink and rents equipment such as kayaks.
Forests of mangroves and pine trees
On its east side, which fronts the bay, Caladesi has a 110-slip marina and forests of mangroves in shallow water. You can explore the mangroves on kayaks, following a water trail that has a choice of three- or one-mile loops. The only way visitors can spend the night on the island is on a boat docked in the marina, which is a member of the state's Clean Marina program.
The interior of the 650-acre island has a 2.5-mile trail through ecosystems that include a slash-pine forest. The trail passes the site of the Scharrer family homestead, which was established in the early 1800s. 
A Stop on the Great Florida Birding Trail
Home to a bird sanctuary, Caladesi is part of the Great Florida Birding Trail. In winter, you can find shorebirds such as the Red Knot and Piping Plover, plus birds that nest there seasonally, including American Oystercatchers and Black Skimmers. Brown Pelicans, gulls and numerous wading species live there year-round. 
Getting There
The Caladesi Island Ferry, which allows for four-hour stays on Caladesi, leaves from the dock in Honeymoon Island State Park. Honeymoon is at the western end of the Dunedin Causeway at No. 1 Causeway Blvd. and is open from 8 a.m. until sundown daily.
The ferry runs daily except Thanksgiving and Christmas, weather permitting. Ferry departures start at 10 a.m. and are scheduled for every half hour on all weekends, plus weekdays from mid-February through Labor Day (the first Monday in September). The ferry leaves once an hour the rest of the time. 
Admission and Ferry Rates
Entrance to Honeymoon Island State Park is $8 per vehicle with up to eight people, or $4 per single-occupant vehicle.
Roundtrip ferry fare to Caladesi is $18 for people 13 and older, $9 for those 6-12 and free for children 5 and under. The Caladesi Island Ferry does not allow beach carts or wagons, but it welcomes children's strollers, walkers, wheelchairs, beach chairs, umbrellas, coolers and other items that can be carried onto the boat.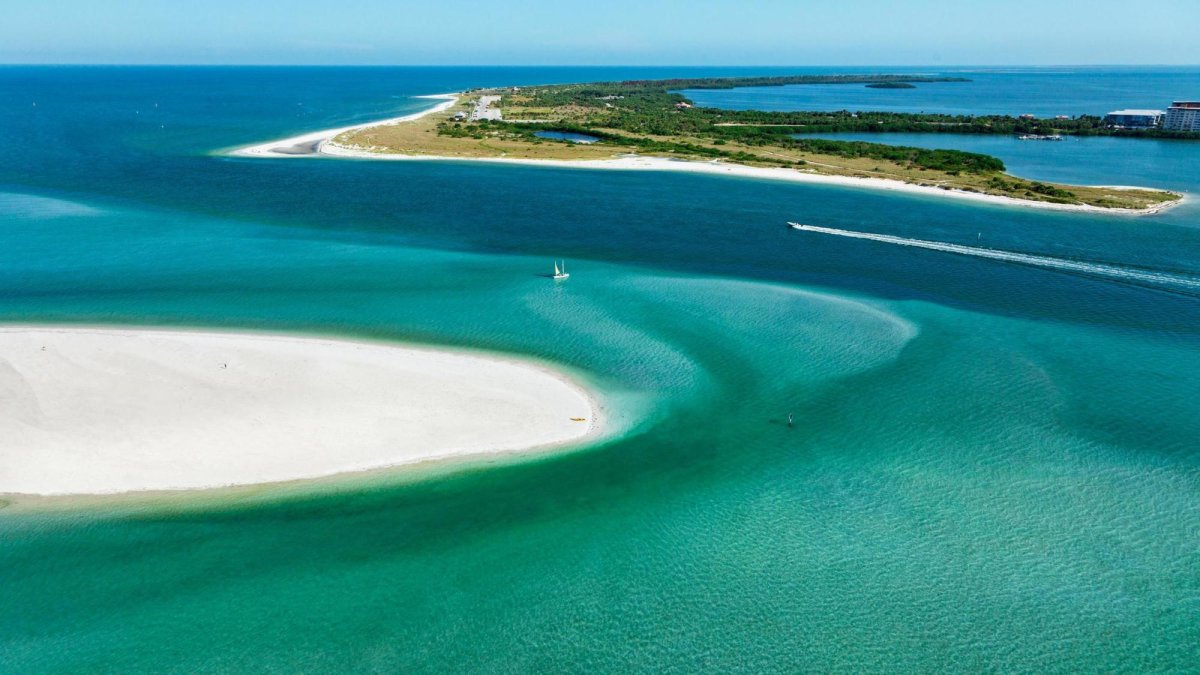 accessible features
Accessible parking

Accessible restroom

Beach wheelchair available

Wheelchair lift or ramp
beach within 1mi of beachfront
discounts
general information
Accessible by boat

Family-friendly

Hours

Hours: 8 a.m. - sunset daily

Street or off-site parking
location
marina details
Number of Slips

108

Overnight Docking
on site facilities services
Boat Ramp

Picnic Area

Restaurant

Restrooms

Showers
park activities
Boat Access

Fishing

Kayaking & Canoeing

Paddleboarding

Playground