Free & Cheap Family-Friendly Activities
It's easy to enjoy a fun family vacation in Florida's St. Pete/Clearwater area without breaking the bank.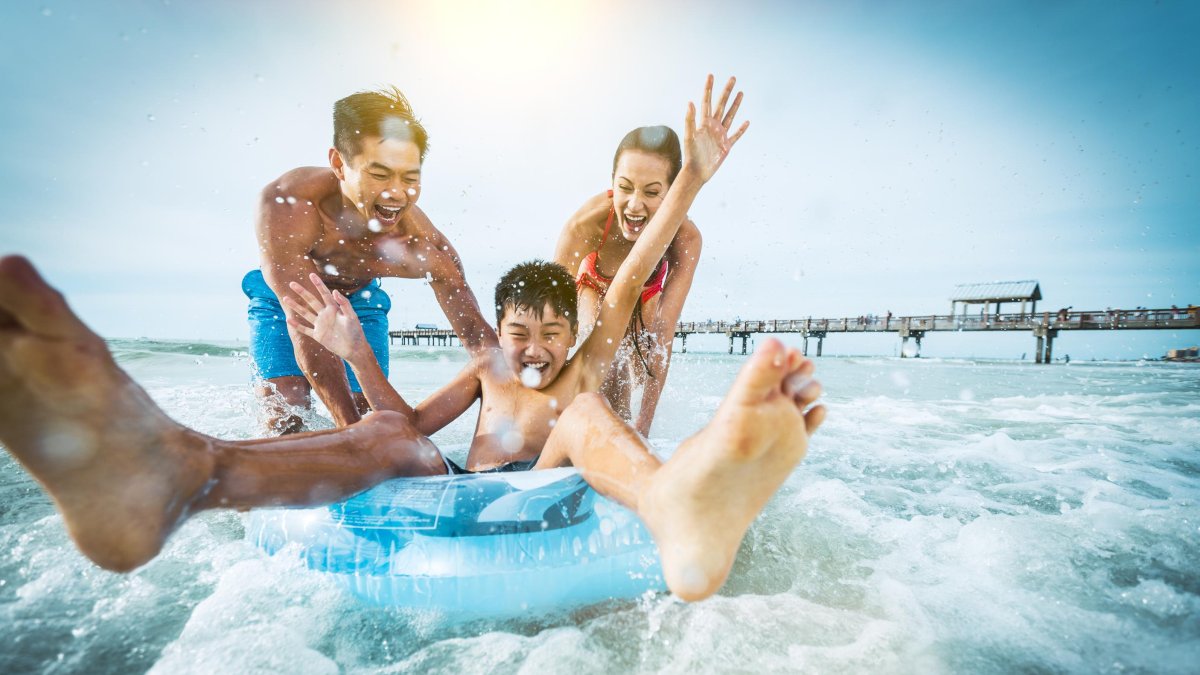 Have a wonderful family vacation without breaking the bank on expensive experiences. St. Pete/Clearwater offers a variety of child-friendly fun in the Florida sun, so check out this list of fun things to do with kids that are either free, inexpensive or a great value for families.
Celebrate Sunset at Pier 60
Every sunset is memorable in St. Pete/Clearwater, but when you add artisans, jugglers, musicians and other entertainers at the free, nightly Pier 60 sunset celebration, you're in for a real treat. The party takes place on famous Clearwater Beach, named America's No. 1 beach in 2018 and 2019 by TripAdvisor. It costs only $1 to walk to the end of the pier, or you can take your kids fishing for a nominal fee. Find tips hereon where to park for the Pier 60 sunset celebration. Click here for local sunset times.
Explore More
Explore the New St. Pete Pier District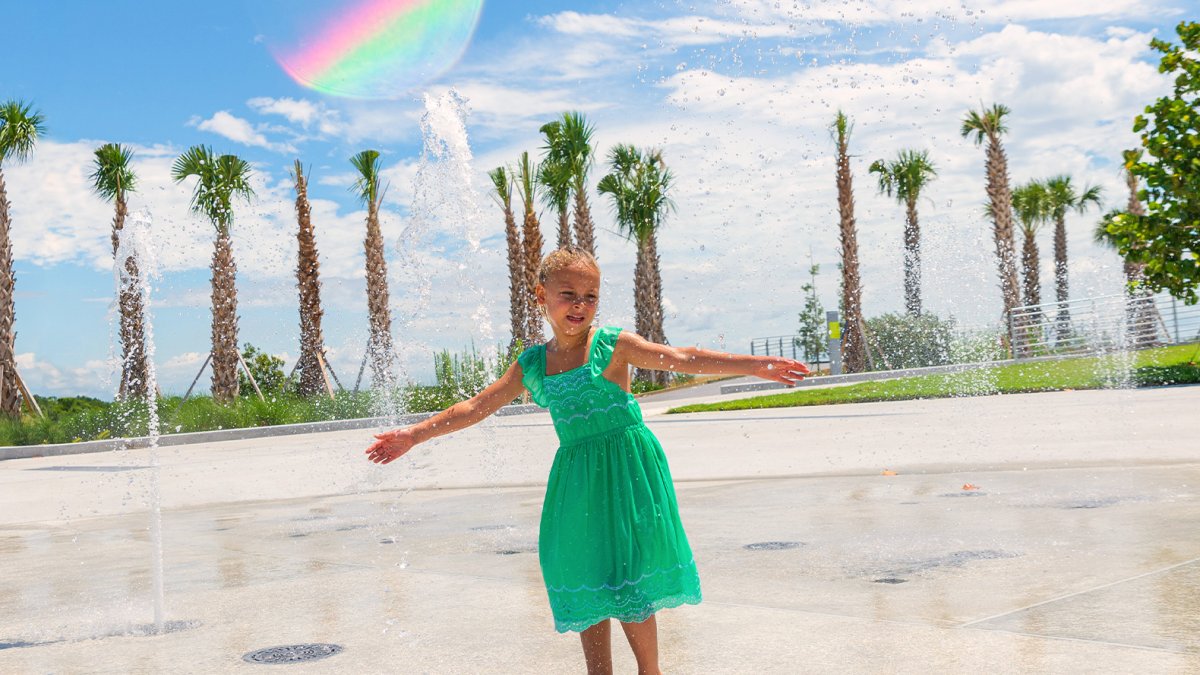 If you'll pardon the pun, this place is peerless for inexpensive family fun. Sure, you could splurge on a delicious waterfront lunch at the St. Pete Pier (hey, that's a great idea!) - but you'll also find plenty of free and cheap options for kids, too. Let little ones play in the splash pad fountains, have fun at the marine-themed playground and go for a quick swim at Spa Beach. Your family won't want to miss the new Tampa Bay Watch Discovery Center, where kids can learn about the local marine environment through interactive exhibits.
Explore More
Run Free at North Shore Park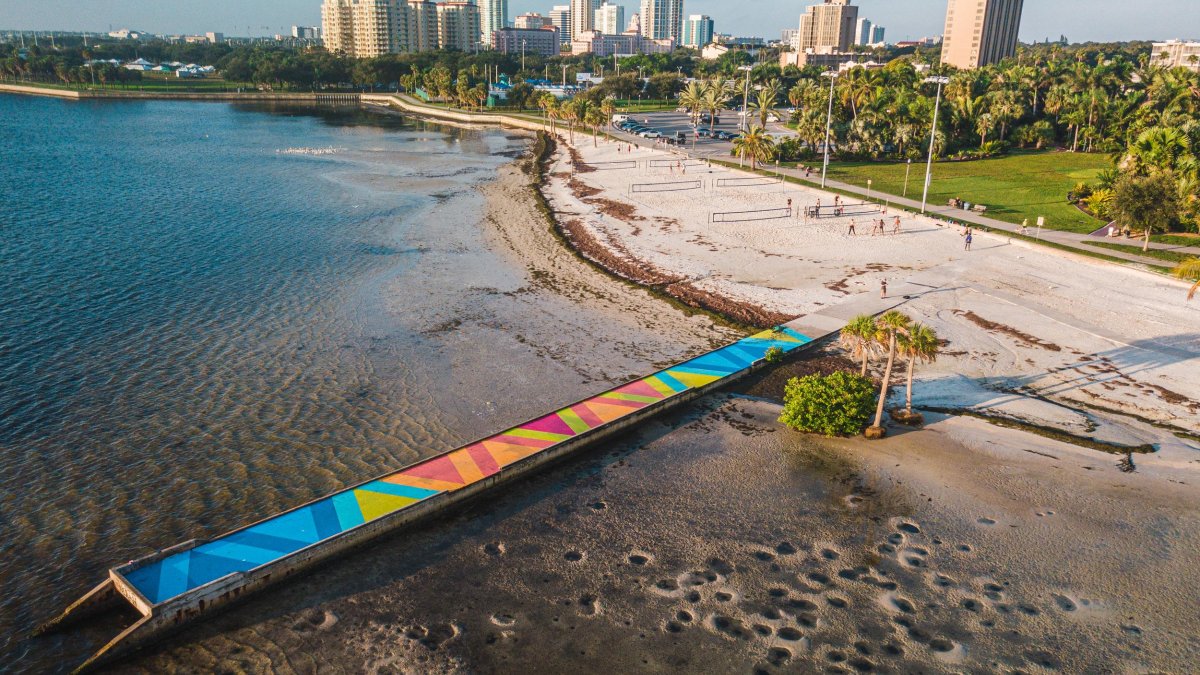 If your kids want to run off some steam, St. Pete's waterfront North Shore Park is the perfect place to do it. Kids will be entertained by the parade of runners, walkers with dogs, bicyclists and rollerbladers. Parents will appreciate the opportunity to let the kids run and play in a place where no one tells them to slow down or be quiet. A few minutes' drive north, check out the pirate-themed playground at Coffee Pot Park, with its view of pretty Coffee Pot Bayou. Or head south to the playground at Albert Whitted Park, with its view of Tampa Bay.
Explore More
Explore MFA and Morean Arts Center
Kids will love the tortuously twisted trunks and radical roots of the towering banyan trees in North Straub Park, very near St. Pete's Museum of Fine Arts on Beach Drive in St. Pete. (Side note: this a great place for an impromptu family portrait.) Check online or call the museum to learn more about special children's programming.
Just a short distance away, the Morean Arts Center on Central Ave. in St. Pete offers free family programs called "Drop-In Art Studios" on most Saturdays (four sessions: 10:30 a.m., 11:30 a.m., 12:30 p.m. and 1:30 p.m., preregistration required) geared toward children ages 5 – 10.
Grab a Bite on Central Ave. in St. Pete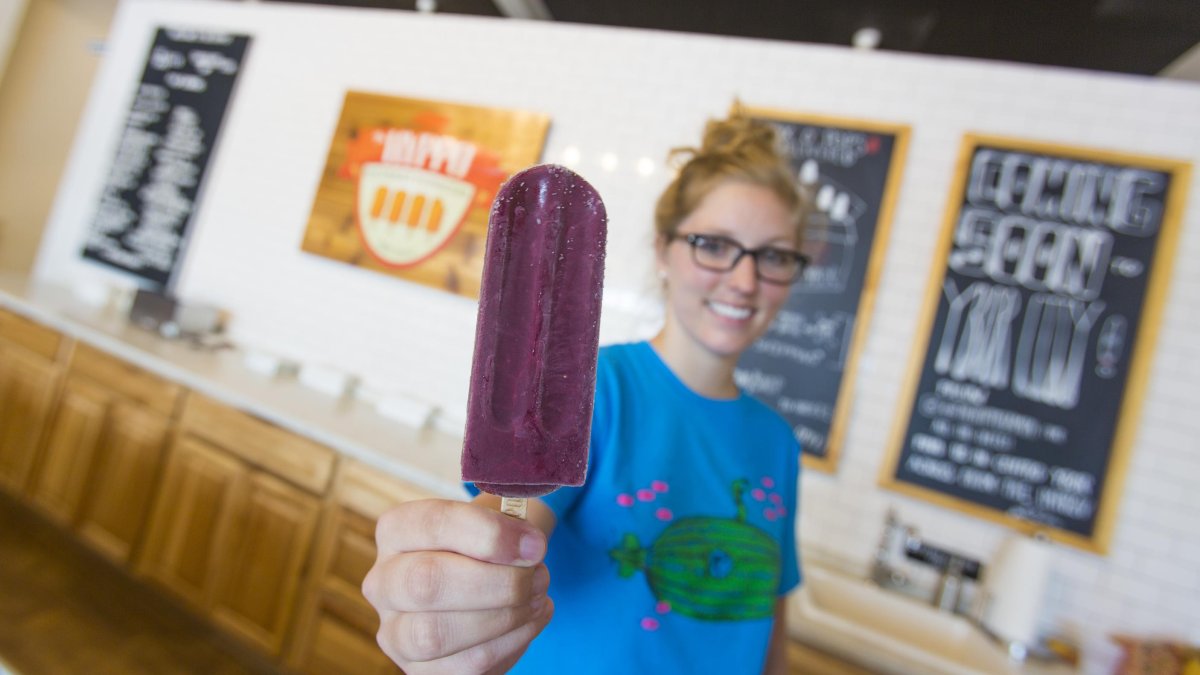 If you get hungry, St. Pete's Central Ave. and the surrounding area offer dozens of bistros and local mom 'n' pop restaurants offering lunches for about $10. Some pizza and sandwich shops also have meal specials including drinks for under $8. And you can always stop at a street cart and grab a hot dog.
For a tiny splurge, stop in at The Hyppo on Central Ave. for gourmet ice pops in an unbelievable variety of unusual flavors (fair warning: little Johnny may decide against Kale Apple Cucumber in favor of Peanut Butter Pie or Honey Honey Dew).
Learn at Great Explorations Children's Museum
Families with toddlers through early-elementary school kids will enjoy the hands-on approach to fun at Great Explorations Children's Museum on 4th Street in St. Pete. Here, children can create artwork, shop in a kid-sized supermarket or act like a newscaster at a miniature TV news desk.
Mega Slide on Treasure Island
On Treasure Island, you can have a perfect beach day (and some inexpensive kid-sized fun, too) at Treasure Island Slide Florida, with its giant inflatable slide, bungee trampoline and bounce house. In Largo, take the kids to the Highland Family Aquatic Center to enjoy several water slides, the pool, a water play area and more. It's open every day in the summer (check for weekend hours at other times of the year).
Enjoy the View at Ozona Blue
While Ozona Blue's menu isn't technically "on the cheap," their kids' menu has five good selections for under $10 that include ice cream and a drink. Grown-ups who visit this landmark Palm Harbor restaurant can also find plenty of sandwiches and salads under $15, as well as some reasonably priced entrees. What makes Ozona Blue a standout for families, however, is the waterfront pool area where parents can enjoy the view, keep an eye on the kids in the pool and still enjoy a nice meal and conversation. (Priceless.)
Take a Bike Ride in Dunedin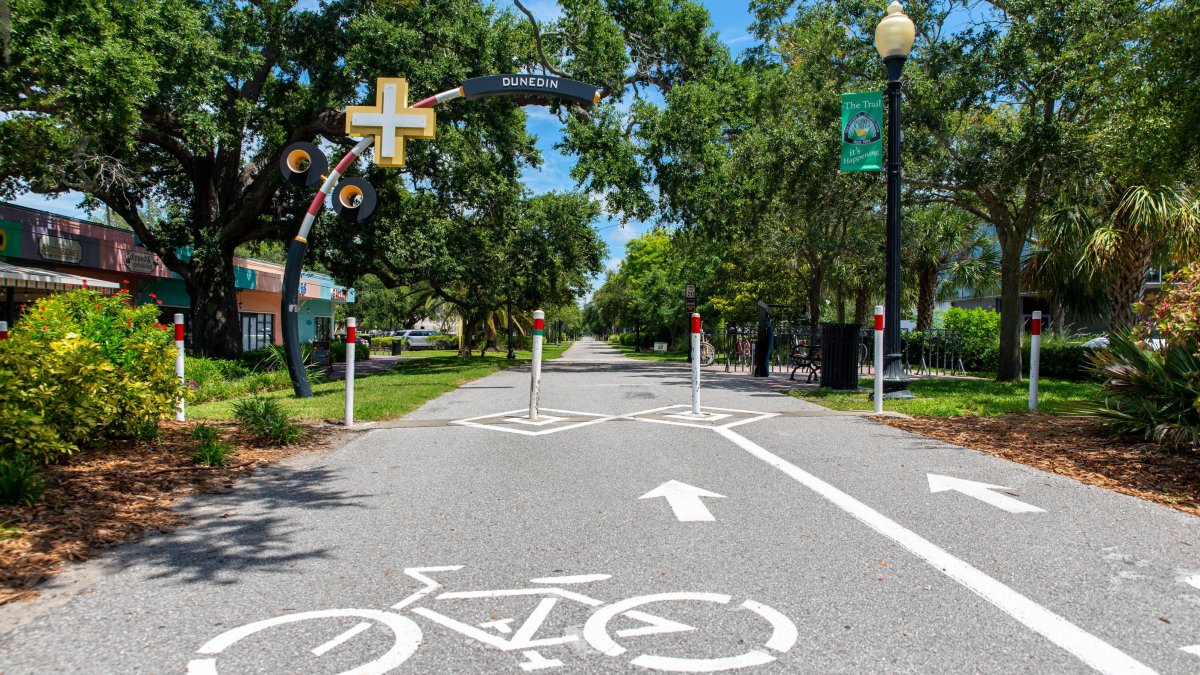 Dunedin is sweet little town with easy access to the Pinellas Trail. What better place, then, to rent a bike, explore and get some exercise? Check out Kafe Racer for reasonably-priced rental bikes and a great little cafe where you can grab a bite before or after your ride. If you're looking for a little sweet something after your outing, check out Strachan's Homemade Ice Cream for a delicious treat.
Beach It at Fort De Soto Park
Families should put Fort De Soto Park on their must-do list while visiting St. Pete/Clearwater for two reasons. The first is the amazing expanse of sand at Fort DeSoto's North Beach, where tidal variations result in kid-friendly lagoon pools and sandbars perfect for exploring. (There's also a pirate ship-themed playground adjacent to North Beach). Fort DeSoto Park has won many awards including "Best Family Beach" from both Parents magazine and USA Today.
When you're done playing in the sand at North Beach, it's time to explore the Spanish American-era fort that is the park's namesake. Here, kids can run in and out of the cool cement-block chambers that are under the fort—which just happen to be perfect places to shout out a greeting or sing a song. Kids find the other-worldly acoustics fascinating. Don't miss it.
With 35 miles of blue-green water and soft sands, there's no shortage of beaches for families to explore in St. Pete/Clearwater. Check out our list here to find more great beach spots for your family vacation.
Use CityPass for Extra Savings
If you want to see top attractions around the area but don't want to pay full price, you can save with an advance purchase of CityPASS Tampa Bay. CityPASS gives you a package discount off of regular admission prices to five area attractions, including the Clearwater Marine Aquarium, Busch Gardens, ZooTampa at Lowry Park and MOSI - the Museum of Science and Industry or the Tropics Boat Tours Dolphin or Sunset Cruise. Learn more and purchase mobile CityPASS tickets, as well as ticket booklets here. 
 
Get The Pass
Save on Transportation with GO Cards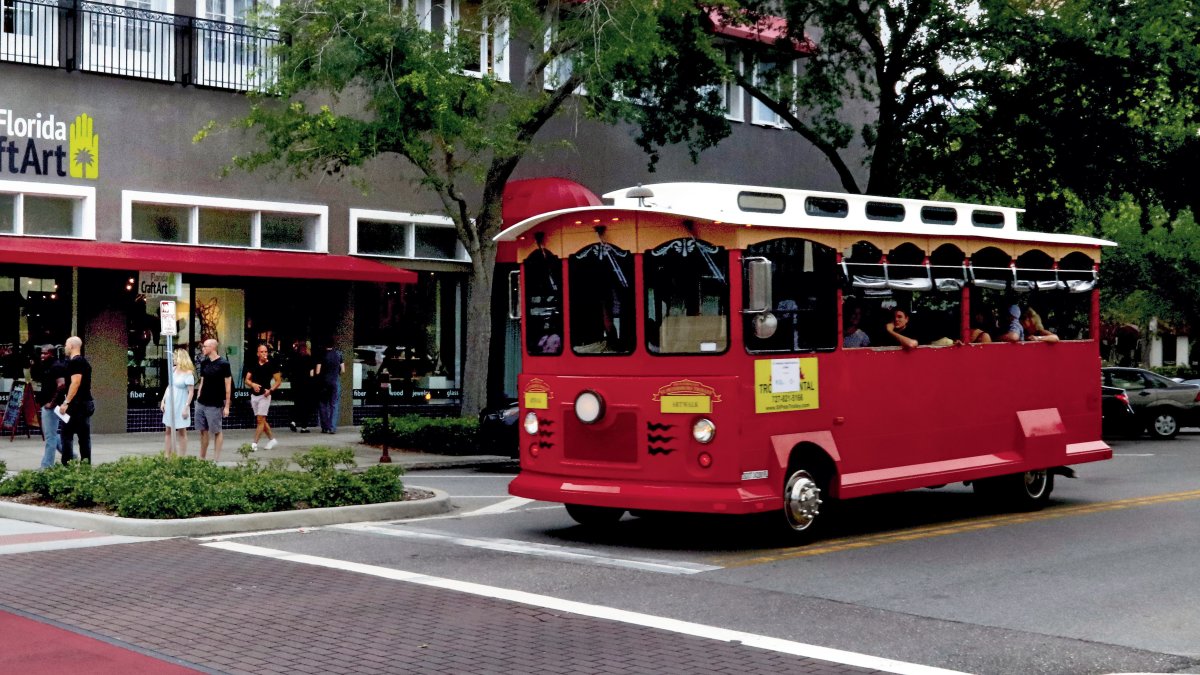 You don't need a car to enjoy these activities either. Unlimited GO Cards for buses and trolleys are available for just a few dollars a day and can get you all over the area, from Pier 60 on Clearwater Beach, to Boyd Hill Nature Park in south St. Petersburg. Also, St. Pete's downtown Looper Trolley is free!