get your pride on
Pride & LGBTQ+ Events & Festivals
Sunshine, sandy beaches and the rainbow flag flying everywhere: This is your kind of place! Check out these great Pride Month and LGBTQ+ events in St. Pete/Clearwater.
---
An important note about getting around during St Pete Pride this Saturday, June 24: All public bus and Sunrunner routes are free through Pinellas Suncoast Transit Authority (PSTA)! In addition, there will be "park & ride" locations, such as at St. Petersburg High School. This free transportation will be offered throughout St. Pete/Clearwater to help you enjoy one of the area's largest annual events.
show your pride
Check Out These Fun Pride Events!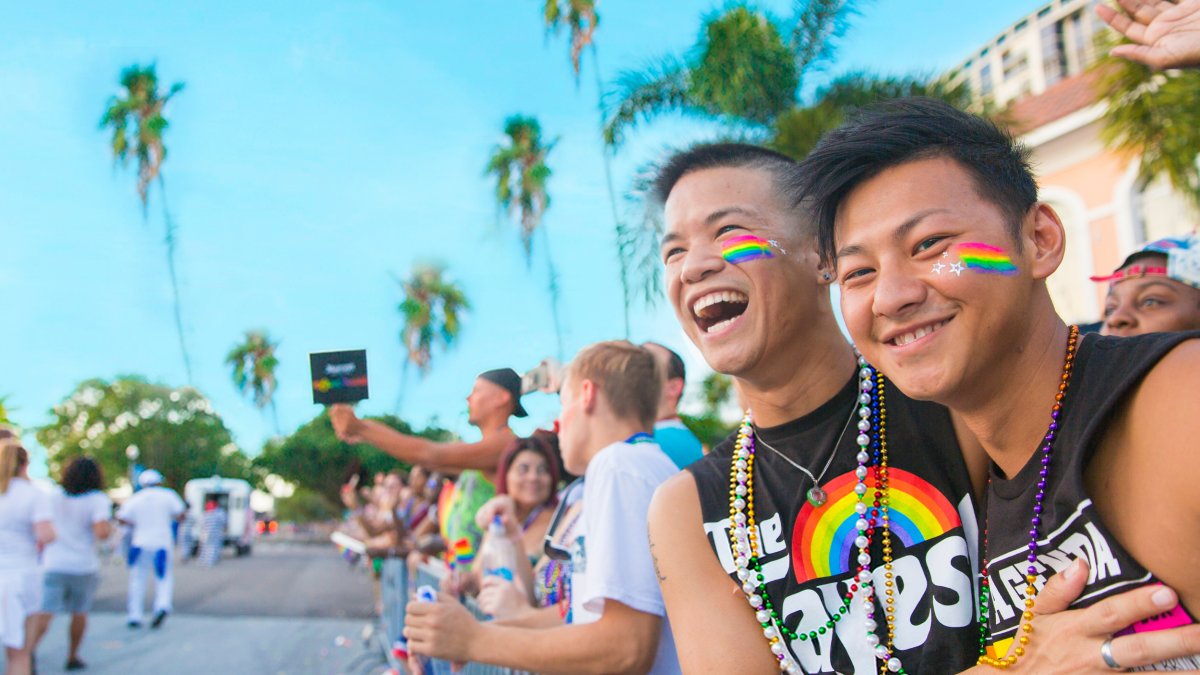 rainbow time
An LGBTQ+ travel blogger's guide to Local Events
Come along as Rachel Covello, LGBTQ+ travel blogger, provides the scoop on Pride Month events as well as LGBTQ+ events throughout the year in St. Pete/Clearwater.
check it out