Top LGBTQ+ Events In St. Pete
Celebrate Pride in St. Pete, Florida, by attending one of its many LGBTQ+ events!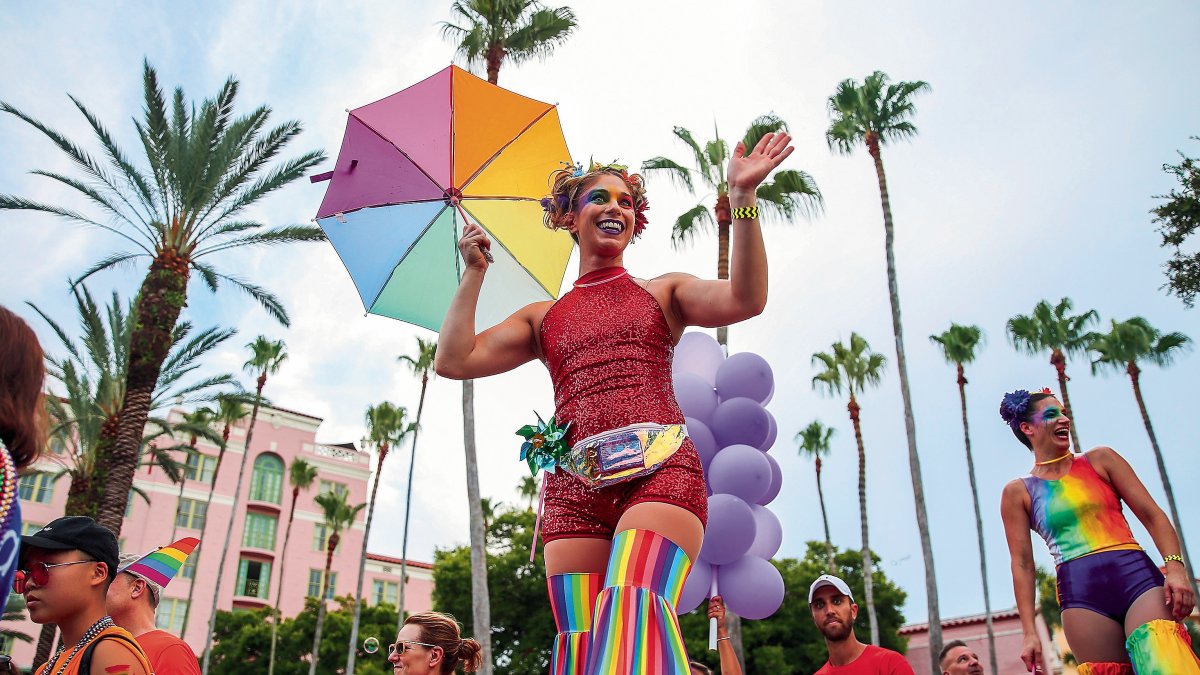 St. Pete, Florida, isn't just home to America's most stunning turquoise water and white-sand beaches – it is also one of the most gay-friendly cities in the nation. Each year, thousands of visitors to the "Burg" celebrate all orientations and identities at a slew of Pride-focused events.
Whether you're a single gay looking to mingle, in a committed LGBTQ+ relationship, or simply want to gather with St. Pete's thriving rainbow community, you have to include these events in your itinerary.
Editor's note: Some of the events listed in this article were for Pride in June 2022. Be sure to check back in late spring 2023 for updated content related to St Pete Pride.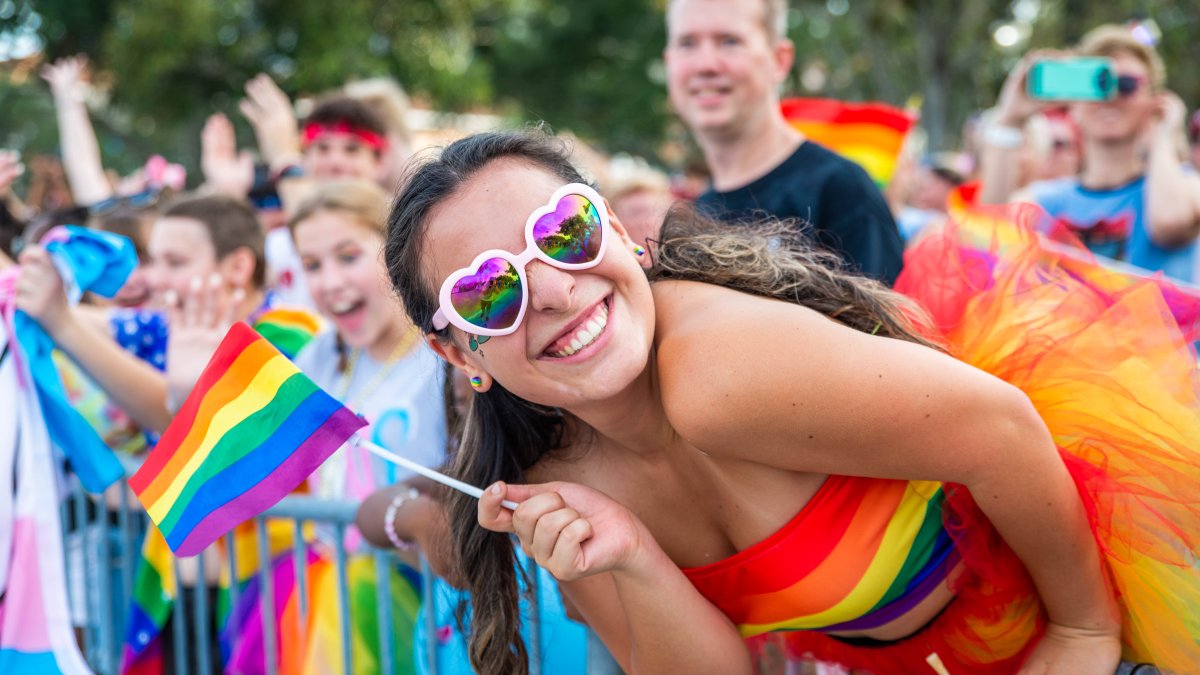 Check back in spring 2023 for updated information on St Pete Pride - the information below was relevant to the 2022 celebration, but will give you an idea of the festivities.
There is no bigger Florida-based pride parade than St. Pete Pride, which draws in over 100,000 attendees every year. For more than 20 years, St. Pete Pride has expanded this once-simple promenade into a lineup of exciting events for all communities. 
Some popular St. Pete Pride events you might enjoy are:
Miss St Pete Pride: For the last 12 years, queens from all over Florida have competed for this revered title. Watch the most eccentric performers as they showcase stunning gowns and unique talents.
Kick-Off Party: Prepare for the much-awaited parade by partying by the beach until sunrise. Enjoy renowned queer DJs and performances by some of Florida's most famous queens. You can also shop from a wide variety of LGBTQ-owned kiosks for anything from jewelry to artwork, pottery, vintage clothing and delicious food in your goody bag!
Queer-E-Okee: St Pete Pride's latest addition is queer-led karaoke at The Palladium, hosted by former Queer Eye fashion expert and Ru Paul's Drag Race judge Carson Kressley.
Pride Run: Run or walk this scenic 5K course and get stunning views of St. Pete's most beautiful parks alongside the loudest and proudest attendees.
Here are a few other major events you can enjoy during the St Pete Pride season:
Pride Bar Crawl
The Pride Bar Crawl is an event cocktail lovers shouldn't miss. Get a custom pride badge with dozens of vouchers to some of St. Pete's most popular queer-owned bars, and enjoy exclusive drink specials for one proud night!
Plus, a portion of the bar crawl's boozy proceeds benefits the Trevor Project, the world's largest LGBTQ-run crisis intervention center.
 
Taste Of Pride 
Taking place across 20 restaurants, bars and breweries, Taste of Pride is a delectable feast for kings and queens. Attendees can vote on their favorite tasting menus and donate the winning proceeds to a chosen LGBTQ+ organization.
Not to mention, you'll get to witness live art by some of the state's most renowned creators and dance to an entire night of music.
Stonewall St Pete Pride Reception
No longer just a limited art show, the Stonewall St Pete Pride Reception is now a must-see in anticipation of Pride Week. Sponsored by the Museum of Fine Arts St. Petersburg, the Stonewall Reception hosts an elegant fashion show, open bar, delicious food and a diverse blend of art. 
Happening around the same time is the Stonewall Uprising Film Screening, which takes a look back at the 1969 Stonewall Inn raid, a pivotal event that launched the Gay Rights Movement. Allies and advocates will experience an examination of LGBTQ+ history unlike any other and even discuss the events with survivor Jay Chetney.
Learn more about St. Pete Pride and its supporting events!
New to the Pride party is downtown Gulfport, which is hosting its second event at the LGBTQ+ Resource Center. Attendees can enjoy live music, art exhibits, the Gulfport Gecko Amalgamated Marching Band and more.
Allies who want to know more about how to support the community can gather information at one of Gulfport Pride's many resource booths. Festival-goers can also purchase locally-made pride gear and shops can participate in a business storefront decorating contest!
 
The Gulfport Pride, Peace & Love Festival is finally back! Make your way to the Gulfport Casino to witness the city's most renowned bands all day and night. Festival-goers can also shop local LGBTQ+ vendors' unique products and get free health testing services.
Expect to see headliners like the Urban Gypsies of Florida, Colleen Clark, Kimi Tortuga, Rum Syndicate, Elysian Sex Drive, Hot Tonic, Doug Thomas, Peter Suarez and more! Net proceeds from the Gulfport Peace, Love and Pride Festival will benefit the Gulfport Senior Center Foundation.
Learn more about Gulfport Pride and its supporting events!
 
Founded in 2017, Come Out St. Pete has become one of Florida's most-awaited LGBTQ+ events. Like St. Pete Pride, Come Out hosts a variety of smaller events such as:
Come Out Cruise Around: If the Florida heat is too much on your sensitive skin, worry not! Cruising around is a great way to show off your pride while in your vehicle. Paste some flamboyant Pride stickers or flags, and don't forget to honk for the community!
Drag Queen Bingo: If you're a fan of food and fun, head on over to Punky's Bar and Grill for a round of drag-led bingo.
Come Out St. Pete Festival: Hosted in the Grand Central District, attendees of the Come Out St. Pete Festival can shop some of the best products from LGBTQ-owned stores and enjoy hours of entertainment!
Illusions The Drag Queen Show
If you're a fan of celebrity impersonations and drag, you'll get the best of both worlds at the Illusions Drag Queen Show on Gandy Boulevard. Here, you'll get to enjoy a mix of entertainment, from burlesque to comedy to celebrity impersonations to powerhouse musical acts. 
Illusions the Drag Queen Show occurs every Friday and Saturday at 7 p.m. and Saturday and Sunday at 1:30 p.m. You'll definitely want to book the show for a birthday bash, gay bachelor party or any other special occasion!
Learn more about Illusions the Drag Queen Show!
 
Great Gay 5K (Pass-a-Grille)
The St. Pete leg of Florida's Great Race Series is the Great Gay 5K (Pass-a-Grille) that takes place entirely on gorgeous beaches. Pick up your race bib, dry-fit shirt and goodie bag on the day of the race and get to know fellow LGBTQ+ runners.
Those who can't make St. Pete's Great Gay 5K can even attend the race virtually – you'll still get race day goodies delivered straight to your doorstep! Every finisher will get a commemorative medal that you can share on social media with the hashtag #greatgay5k! 
Learn more about the Great Gay 5K!
 
Tampa Bay Rays Pride Night
Want to enjoy a night of LGBTQ+ fun with Florida's most gay-friendly sports team? Watch the Tampa Bay Rays in action with your Rays Pride Hat, and give a portion of the proceeds to St. Pete Pride!
Learn more about the Tampa Bay Rays Pride Night!
 
Tampa Bay International Gay And Lesbian Film Festival
Founded in 1990, TIGLFF has been raising funds and awareness for local non-profit groups while supporting the Tampa Bay Arts community. Now in collaboration with the Tampa Bay Business Guild (TBBG), Bay Area Human Rights Coalition, and Tampa Bay Gay Men's Chorus, TIGLFF has provided LGBTQ+ filmmakers and artists with an impressive platform.
Cinemaphiles can enjoy the main event, along with supporting events like the Tampa Bay Transgender Film Festival and the Queer in Color BIPOC Festival. Events take place in both Tampa and St. Pete.
Learn more about TIGLFF!
 
As one of the most LGBTQ-friendly cities in the entire world, St. Petersburg is rich with events that you can't experience anywhere else. Plus, you can easily plan your entire stay and itinerary with the help of visitstpeteclearwater.com, a great online resource to find out about the area's best beaches, hotels, restaurants and experiences.
Content by Rachel Covello. Covello is the Publisher of OutCoast.com, an LGBTQ-focused destination marketing travel blog highlighting inclusive destinations in Florida in which to visit, celebrate, and live. Explore LGBTQ Florida on OutCoast.com to find the best rainbows in the Sunshine State.