Top LGBTQ+ Events In St. Pete
Celebrate Pride in St. Pete, Florida, by attending one of its many LGBTQ+ events!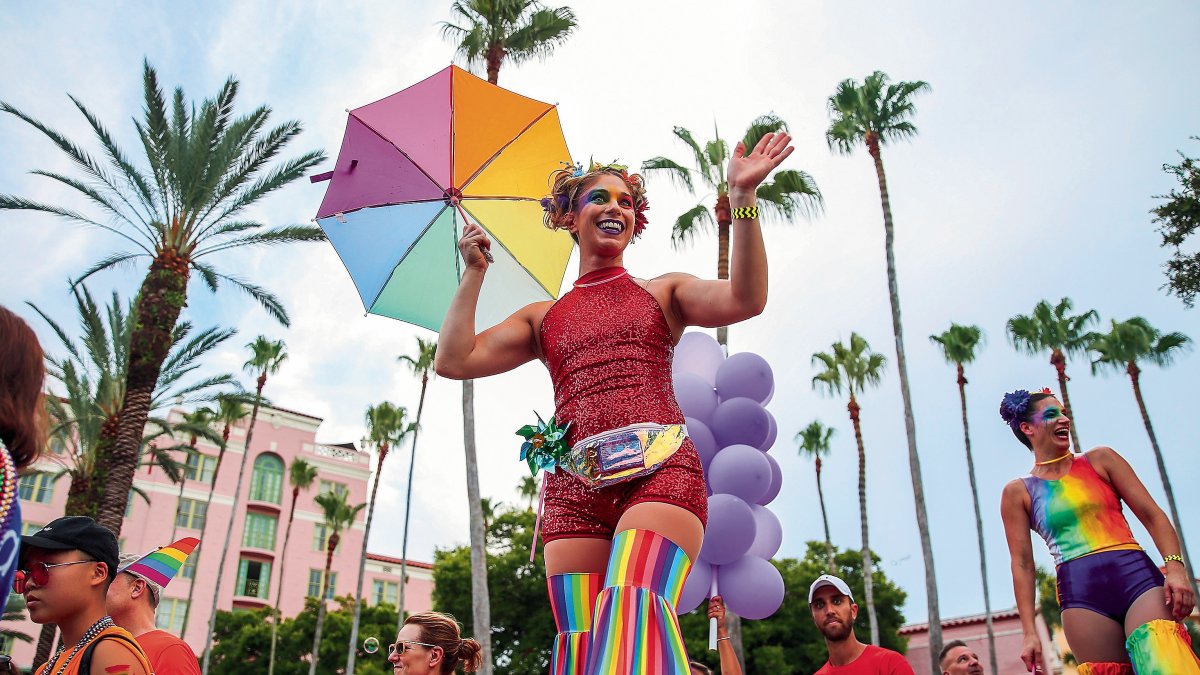 Rachel Covello, of OutCoast.com, is an LGBTQ+ advocate, travel blogger and writer. She's happy to call St. Pete, Florida, home. Not just because it's close to America's most stunning turquoise water and white-sand beaches – but because it's also one of the most gay-friendly cities in the nation. Each year, thousands of visitors to the "Burg" celebrate all orientations and identities at a slew of Pride-focused events.
Whether you're a single gay looking to mingle, in a committed LGBTQ+ relationship, or simply want to gather with St. Pete's thriving rainbow community, you have to include these events recommended by Rachel in your itinerary. If you're interested in attending one of these events as an official Visit St. Pete/Clearwater brand ambassador, sign up here!
---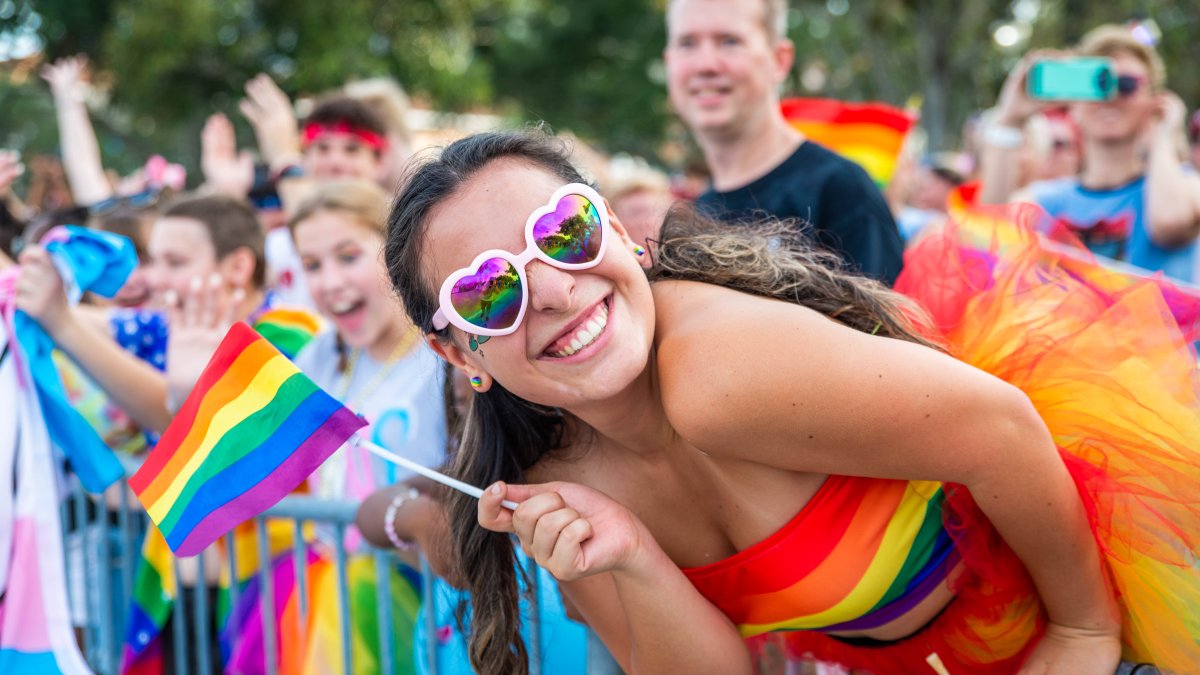 There is no bigger Florida-based Pride parade than St Pete Pride, which draws in over 100,000 attendees every year. Since it first began in 2003, St Pete Pride has expanded this once-simple parade into a lineup of exciting events for all communities. 
Some popular St. Pete Pride events you might enjoy in June 2023 are:
Additional Pride Events Throughout the Year
Gulfport Pride: June 3, 2023
Gulfport Pride will shut down Beach Boulevard S. for a free, day-long party that showcases local LGBTQ+ people, along with artisans and local businesses. Allies who want to know more about how to support the community can gather information at one of the festival's many resource booths. Festival-goers can also purchase locally-made Pride gear and shops can participate in a business storefront decorating contest.
Entertainment on the north stage begins at 10 a.m. and the South Stage gets started at 10:30 a.m. Don't miss the line-up for the parade featuring the Gulfport Gecko Amalgamated Marching Band at 1:45.
Gulfport Pride benefits the LGBTQ Resource Center of the Gulfport Public Library. 
Tampa Bay Rays Pride Night: June 10, 2023
Watch the Tampa Bay Rays play the Texas Rangers at Tropicana Field on June 10 and get a Pride Day package that includes a Lower Level ticket and a commemorative can cooler through the MLB website or a special Come OUT St Pete Pride Experience with club seating through Come Out St. Pete. 
Pride Bar Crawl: June 17, 2023
The Pride Bar Crawl is an event cocktail lovers shouldn't miss. Enjoy drink specials, free cover to a drag show, a party cup, waived cover at venues, an after-party and more. Plus, a portion of the bar crawl's boozy proceeds benefits the Trevor Project, the world's largest LGBTQ-run crisis intervention center. 
Tampa Bay International Gay and Lesbian Film Festival
Founded in 1990, TIGLFF raises funds and awareness for local non-profit groups while supporting the Tampa Bay arts community. Now in collaboration with the Tampa Bay Business Guild (TBBG), Bay Area Human Rights Coalition, and Tampa Bay Gay Men's Chorus, TIGLFF has provided LGBTQ+ filmmakers and artists with an impressive platform.
Cinemaphiles can enjoy the main event, along with supporting events like the Tampa Bay Transgender Film Festival and the Queer in Color BIPOC Festival. Events take place in both Tampa and St. Pete.
Gulfport Peace, Love & Pride Festival: March 2024 details TBA
The Gulfport Peace, Love & Pride Festival was held on March 12, 2023, at the historic waterfront Gulfport Casino Ballroom and beach, featuring lots of local vendors and nine local bands. Plans for the 2024 event are yet to be announced. 
Check out everything about LGBTQ+ travel in St. Pete/Clearwater, including hotels, dining, activities and more.
Content by Rachel Covello. Covello is the CEO and Publisher of OutCoast.com, an LGBTQ-focused digital magazine and travel blog highlighting inclusive destinations in Florida. Explore LGBTQ Florida on OutCoast.com to find the best rainbows in the Sunshine State.