Classic Motels and Boutique Hotels
Looking for a hotel stay that's a little out-of-the ordinary? Check in to one of these classic motels and boutique hotels for a one-of-a-kind stay in premium downtown and beachfront locales. 
Hotel Cabana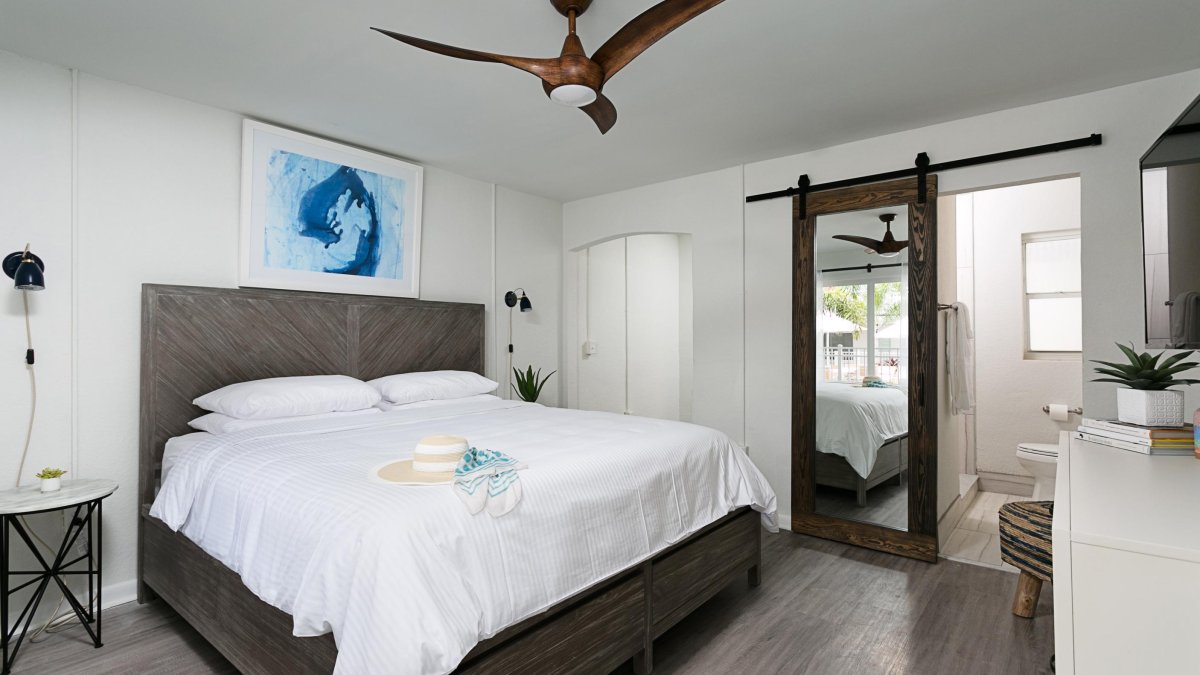 Set in a 1947 Key West-style house, this renovated, laidback boutique chic hotel offers an off-the-beaten path feel just steps from Clearwater Beach. The 29 marine-inspired rooms range from bunk beds to one-bedroom suites with kitchenettes.  
Inn on the Beach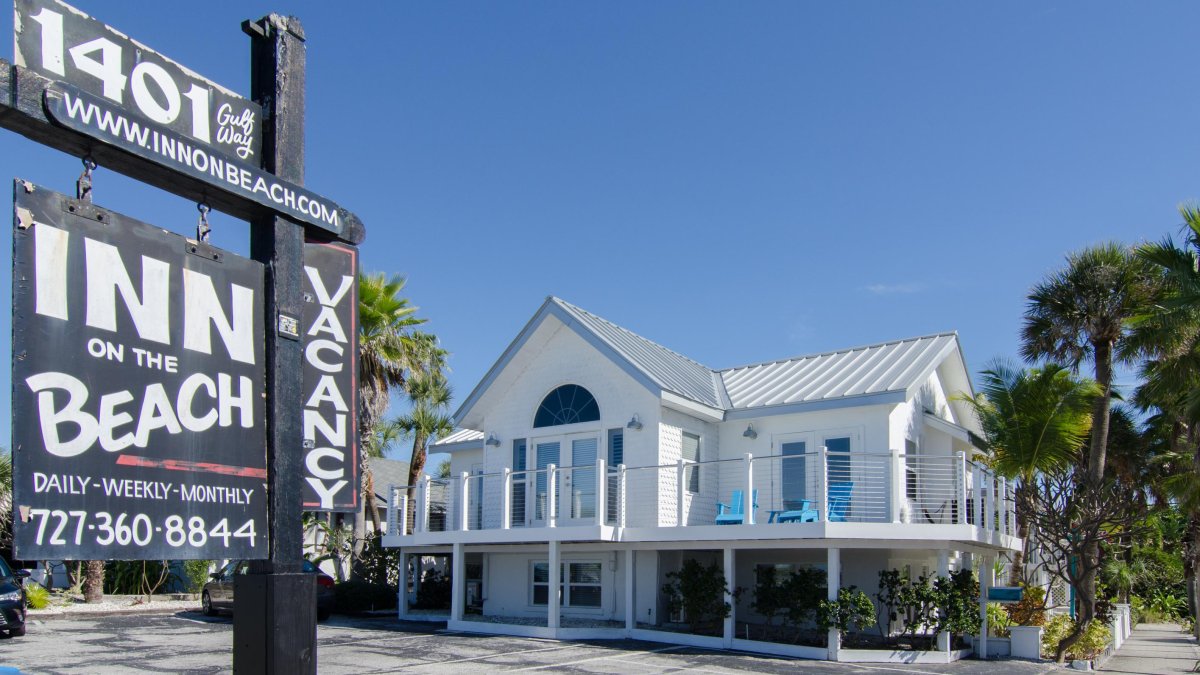 Nostalgic and hip with hints of a bygone era, this casual hotel brings a fresh take to the traditional hotel experience. The redesigned and renovated rooms are individually decorated with a unique beach feel to compliment the names – from White Ibis and Pelican, to Hibiscus and Plumeria.
Avalon Hotel
After an extensive renovation, this cool hotel in downtown St. Pete returns to its Art Deco roots. The eclectic and witty design of this hip, boutique hotel is complimented by a neon, retro-chic interior, including 34 classic cool rooms.
Postcard Inn
This retro surfer-chic hotel features 196 hip-casual rooms uniquely decorated with colorful walls, beach-themed art and surf photography, paying homage to an era of easygoing, coastal comfort. The Boathouse Kitchen & Bar offers "Floribbean" style cuisine in a nostalgic atmosphere.
Fenway Hotel
This historic 1920s building located near downtown Dunedin has reopened as a one-of-a-kind boutique hotel, complete with more than 100 rooms, a bar, a pool and a restaurant. The Mediterranean-style, waterfront property is part of Marriott International's luxury Autograph Collection.
Sunburst Inn
Owners Andi and Peter bought the beachfront hotel six years ago with the goal of eventually knocking it down to build townhomes. When the decision was made to continue hotel operations, they decided to enlist the expertise of Brian and Mika Kleinschmidt, the talented couple behind HGTV's '100 Day Dream Home, for a hotel renovation. The boutique-style hotel offers 12 uniquely styled rooms and each stay includes access to beach chairs, beach umbrellas, paddle-boards, a BBQ grill, bikes, corn-hole, beach towels, fire pit & an outdoor surfboard shower! AND it's dog friendly! 
Cordova Inn
Built in 1921 and restored in 2000, this historic Neoclassical hotel offers old world charm in a modern boutique hotel one block from Beach Drive's shopping, dining and entertainment. Step inside the elegantly appointed lobby with its graceful archways and warm European décor and step back to a day when master craftsmen paid strict attention to detail. Relax in an original antique claw-footed tub, before experiencing the renaissance of downtown St. Pete and the exciting dining, shopping and nightlife it has to offer.
Belleview Inn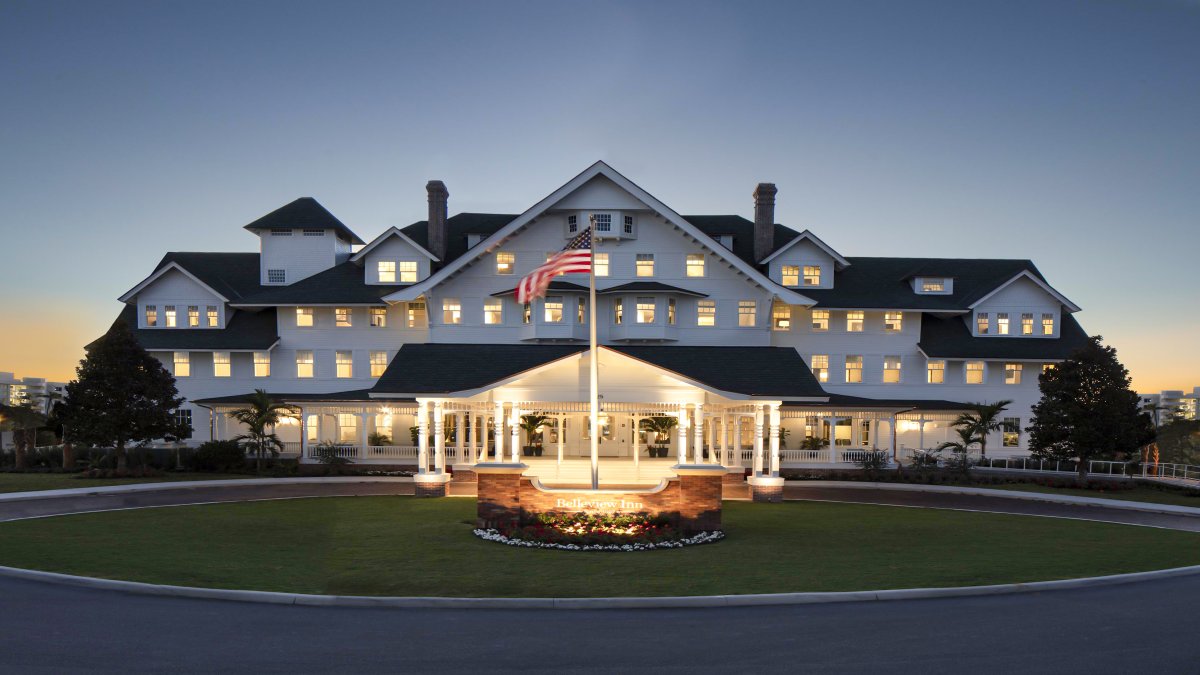 The Belleview Inn's history dates back more than 120 year. Owner Henry Plant first opened this victorian-style hotel as he was expanding railway lines to the area in 1897. His son expanded the hotel after Henry Plant's death, adding an olympic-sized pool and two 18-hole golf courses. Unfortunately, after 100 years of operation, in 1997 the hotel went through a series of owners and closed in 2009. The hotel reopened in 2016, reskinned and reusing historical elements to pay homage to the hotel's storied past.
Ponce De Leon Hotel
The Ponce De Leon Hotel in downtown St. Pete was built nearly 100 years ago. A historical hotel near the waterfront of downtown, this property offers charm and history in a very unique setting. The rooms are eclectic, 215 to 250-square feet with a very European feel. While not large in size, the boutique hotel has offered affordable stays at a great location with classic Spanish flair.