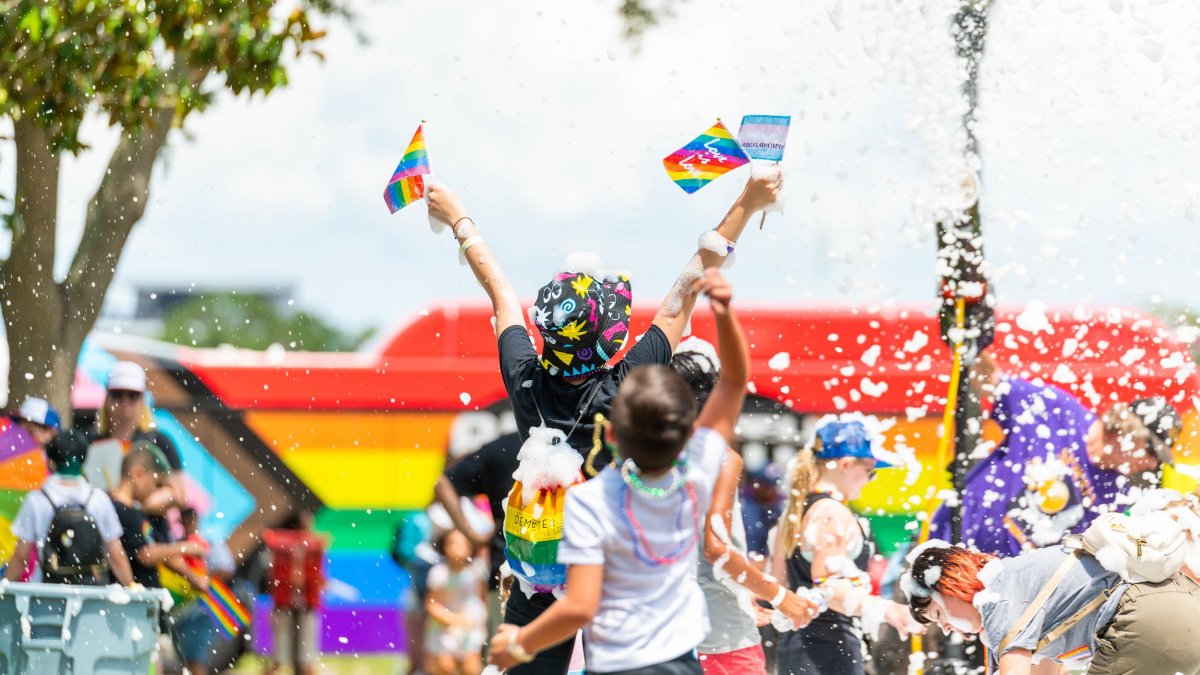 The St Pete Pride month-long festival is back in its full glory in 2023, celebrating its 21st anniversary year! Here are some highlights of this year's celebration:
June 2: St. Pete Pride 21st Anniversary Kick-Off Party (2200 & 2300 blocks on Central Ave.)
June 10: LGBTQ+ Youth & Family Day (North Straub Park)
June 10: Dance ("Get Nude: Drippin' in Melanin" (Savant on Second)
June 17: Shades of Pride: An LGBTQ+ Juneteenth Pride Celebration (The Factory)
June 21: Stonewall Reception (The James Museum)
June 23: Friday Night Concert: Idina Menzel (Jannus Live)
June 24: St. Pete Pride Parade, TransMarch & Festival (North Straub and Vinoy parks)
June 25: Pride in Grand Central Street Fair, noon to 5 p.m. with special performances by Sheena Easton and Tiffany (Grand Central District)
June 28: Transtastic showcase (Museum of Fine Arts)
June 30: Queer-E-Okee karaoke singalong (The Palladium) 
Tips, Transportation & Parking for the St Pete Pride Parade & Related Events on Saturday, June 24
Consider public transportation: As you might expect, an event attended by 200,000 people will cause some congestion. The good news is that Pinellas Suncoast Transit Authority (PSTA) will have Park & Ride locations (such as at St. Petersburg High School at 2501 Fifth Ave N. in St. Pete) so that you don't have to try to find parking near the parade route. In addition, all PSTA bus and SunRunner routes are FREE throughout the St. Pete/Clearwater area (Pinellas County) this Saturday, June 24, to help you get around during St Pete Pride. Check out all the Pride public transportation details!
Other free transportation options: COCKtail in the Grand Central District will provide a free shuttle between the bar and the parade route from 3 p.m. to midnight on June 24.
An important note about parking at the St. Pete Pier during the Pride Parade: Yes, it's the closest parking to the parade, but be aware that the entrance/exit to Pier parking will be closed around 4 or 4:30 p.m. on June 24. This means you won't be able to move your car until after the parade is over (the parade begins at 6 p.m. and runs for several hours).
VIP Seating for the St Pete Pride Parade: If creature comforts are important to you, consider buying a $75 ticket in the "Glamstands" which gets you a front row seat, restrooms, and a private cash bar (with two drink tickets).
When does the St Pete Pride Parade start and what is the route? The parade will begin at 6 p.m. in the vicinity of Albert Whitted Airport (480 Bayshore Dr., St. Pete) and travel a little over a mile, ending near the historic Vinoy Resort & Golf Club. 
What else is happening during St Pete Pride on the day of the St Pete Pride Parade? Beautiful Vinoy Park (701 Bayshore Dr. NE, St. Pete) will host a Pride festival from 2 - 10 p.m. with live entertainment on stage from 2 - 9 p.m. In addition, The Trans Pride March will kick off at 5:30 p.m. from Vinoy Park, walking to Albert Whitted Park where the parade begins.
More Pride Fun: 
Event Category