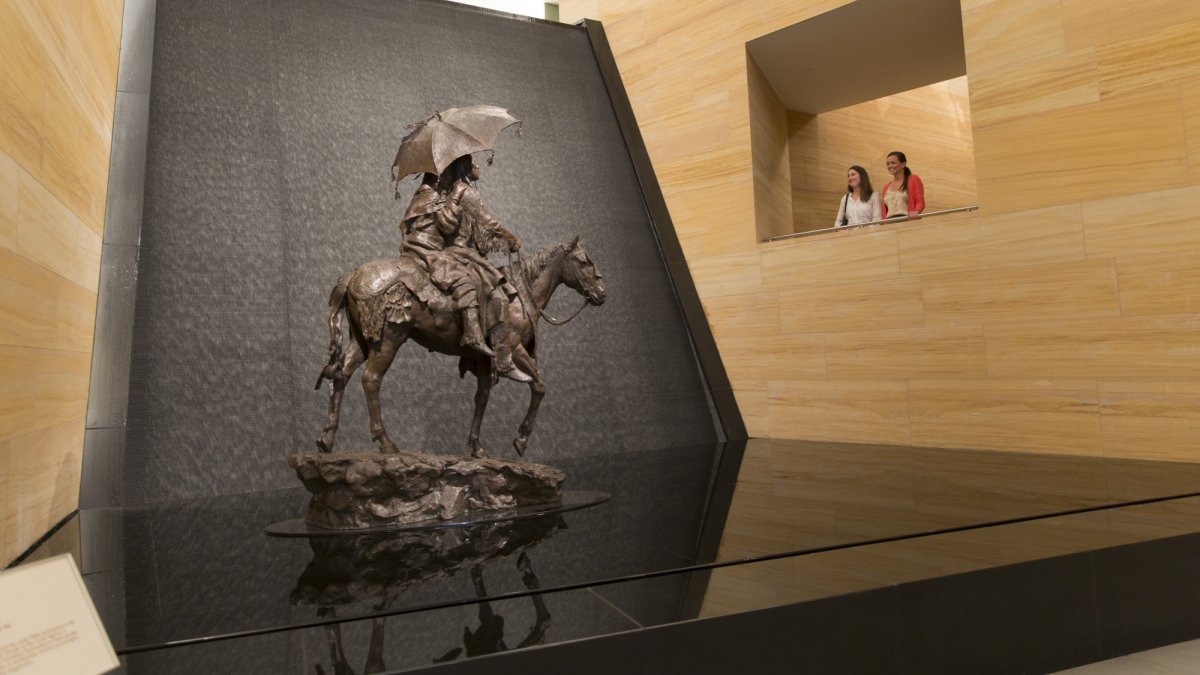 The James Museum of Western + Wildlife Art
The Tom and Mary James Museum of Western + Wildlife Art has its roots in Tom and Mary James' undivided love both for culture and the city of St. Petersburg that has been their home. Tom began collecting while a student and when their travels took them west, they were captivated by the art, landscape, and wildlife of the West.
They began to collect what moved them - an art of action and attention to place made by contemporary artists. They collected for their pleasure, though with an aim to help living artists to live by their art alone. They collected works in oil, in ink, in stone, in steel; works that define genres and defy labels; works that evoke the spirit of a wide open frontier and the beauty of life in the wild. Since their first acquisition, a vast artistic legacy has grown – one populated by emerging artists and living legends and filled with tribal tradition and classical finesse.
Through exhibitions and education programs, The James Museum of Western & Wildlife Art emphasizes core values of the art that moved Tom and Mary James during their collecting: action, fortitude, heritage, and integrity.
The James Museum is not only another milestone project for our local arts scene but joins with the Salvador Dali Museum, the St. Petersburg Museum of Fine Arts, the Chihuly Collection and the forthcoming Museum of the American Arts & Crafts Movement, among many other entities, in affirming St Petersburg, Florida, as a sophisticated arts and cultural destination for visitors and residents alike.