Charming and Unique Boutique Inns
Small boutique inns and hotels are often historic, family-owned businesses that are a rewarding and economical way to stay in St. Pete/Clearwater.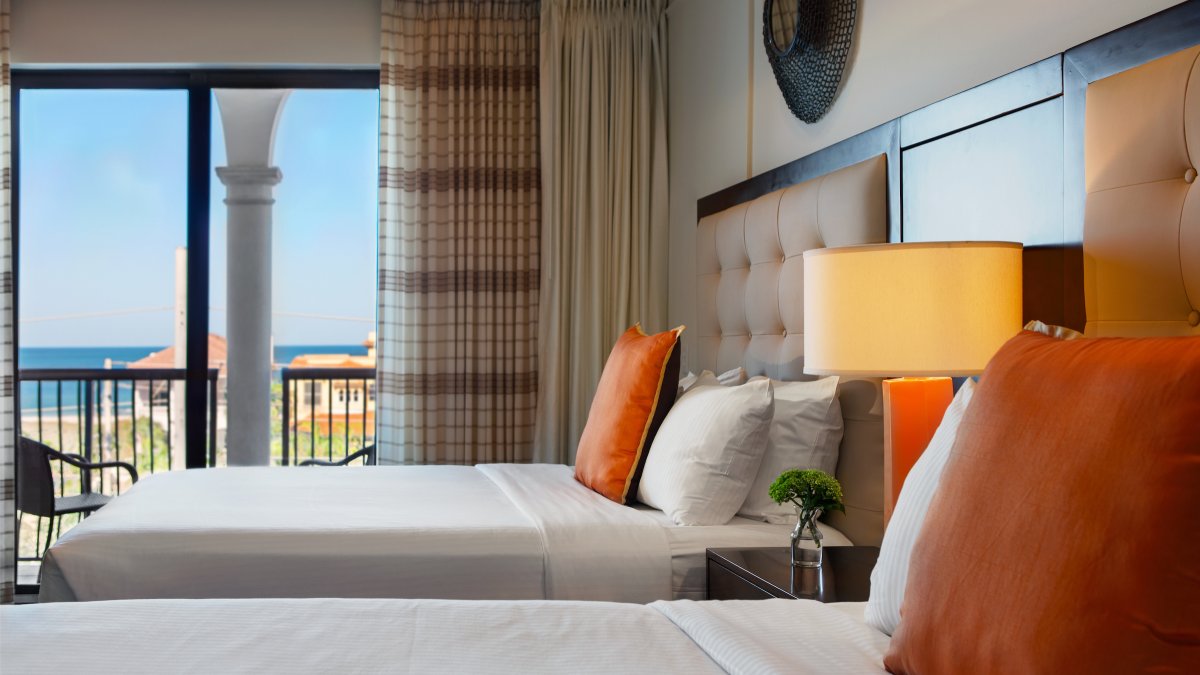 When you stay at a small inn, motel or hotel, you often feel like a beloved visiting family-member of a St. Pete/Clearwater local. That's because the setting is comfortable, the services come with a friendly smile and the recommendations are always great.
Looking for a more intimate and quiet stay? Check out a short list of small hotels, motels, inns and bed & breakfasts you'll find many cozy and charming places to call your home away from home. Note: this isn't a complete list, explore more of our accommodations in the destination.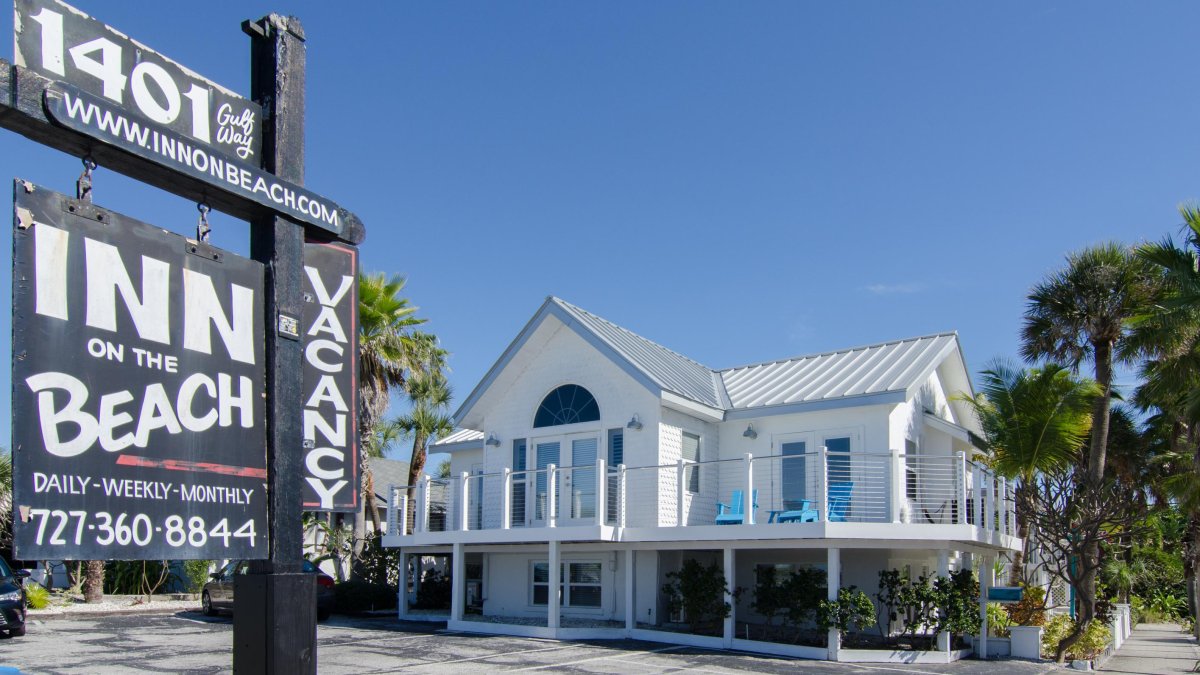 Near St. Pete Beach
Hotel Zamora on St. Pete Beach is a luxury boutique hotel inspired by its namesake Spanish province. This hotel has an outdoor swimming pool, a 7-slip marina and a rooftop bar. Postcard Inn on the Beach was one of the first St. Pete Beach hotels, so they definitely know about vacation. Enjoy their vintage-inspired design, live music and sunsets from the beach bar. Inn on the Beach at Pass-a-Grille Beach offers free parking and no resort fee for their 1-bedroom and studio suites.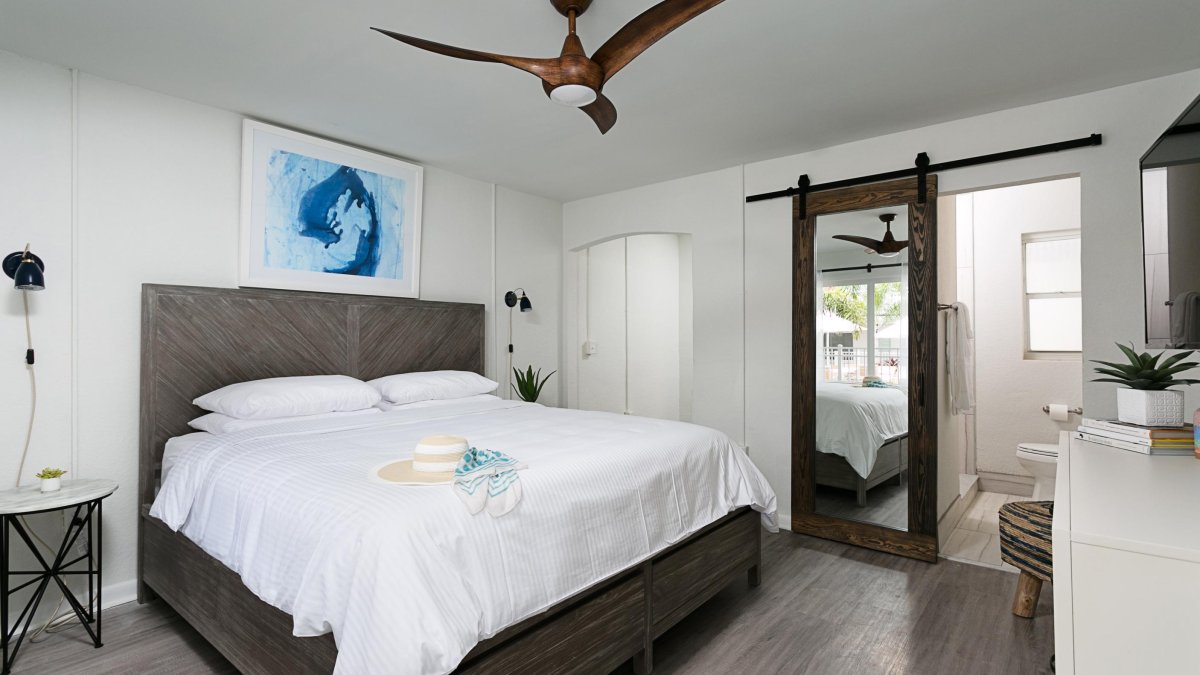 Near Clearwater Beach
The Belleview Inn is a Queen Anne-style Victorian hotel with a history dating back to 1987. Elements of today's design are filled with reused and recycled elements that embrace its history. Hotel Cabana is right on Clearwater Beach and has a unique history itself. Dating back to 1947 and originally named Coca Cabana, this hotel has welcomed guests for many 70 years. Shepherd's Beach Resort. Meranova Bed & Breakfast in historic downtown Dunedin is just nine unique apartments, but with a secret garden, pool and tropical themed suites, there's no better place to enjoy a quiet vacation getaway.
Superior Small Lodgings verified list
All Superior Small Lodgings are guaranteed to meet meticulous standards of quality, comfort, congeniality, cleanliness and safety, as determined by an independent annual review process. With 50 rooms or fewer, these cozy accommodations are a welcoming alternative to larger hotels.
The 6-room Sand Glo Villas in Indian Shores, for example, appeal to those who want greater privacy in a beach setting. Step right onto the sands and launch a kayak from Indian Rocks Beach where the eight Florida-style cottages of Sarah's Seaside perch. Relax on the sundecks of the 30-room, Art Deco-style Palm Pavilion Inn and take in spectacular views of Clearwater Beach. Or, go for the Intracoastal vistas offered up by Frenchy's Oasis Motel's retro 60s-style rooms. If the 40-room Plaza Beach Resort is ideal for families looking to relax on St. Pete Beach or splash in a pool, romantic Pasa Tiempo makes for a perfect couple's getaway - it's an adults-only property. The 18 rooms of the Birchwood Inn in downtown St. Pete delivers an urbane experience and fabulous views from its rooftop lounge.