Awards & Accolades for St. Pete/Clearwater
As destinations go, St. Pete/Clearwater stands out from the crowd. Check out the awards and accolades it has received from a wide variety of travel publications and websites.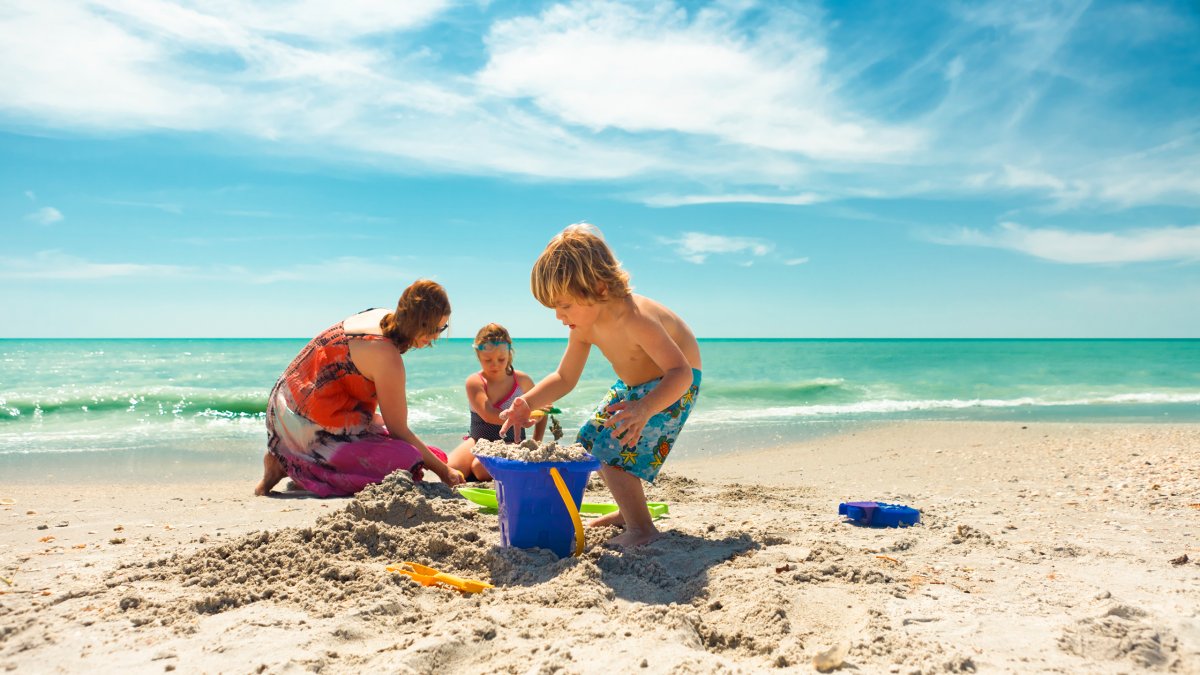 Top Travel Destination & Experiences
Woohoo! Hot off the press, Forbes just named St. Pete to its list of "Best Places to Travel in 2023," naming its vibrant art scene, beautiful beaches, hot urban scene and famously welcoming vibe for LGBTQ+ travelers as reasons.
St. Pete/Clearwater was among the esteemed international list of the 50 best places to travel in 2022, according to the editors of Travel + Leisure. Amazing white-sand beaches, world-class museums and craft breweries earned our destination a coveted spot on the list. Travel + Leisure urged visitors to come in June for the St. Pete Pride celebration, one of the largest in the country. "There's more to this destination than white sand, pristine waters, and 361 days of sunshine per year," according to Travel + Leisure. 
St. Pete/Clearwater was just named one of the 100 Most-Loved Travel Destinations in the world by travelers who visited in 2022, according to the Tourism Sentiment Index.
The St. Pete Pier was recently named among the best urban designs in the world by the Urban Land Institute. This beautiful attraction on the Tampa Bay waterfront offers scenic views, many events, stellar dining, fishing, boating and more.
Tripadvisor's community of travelers loves St. Pete/Clearwater! In fact, we have some of the top overall travel experiences in the U.S. and in the world, according to Tripadvisor. Coming in at No. 1 in the U.S. and No. 4 globally is the Clear Kayak Tour of Shell Key Preserve with Get Up and Go Kayaking, with crystal-clear waters and the chance to see dolphins, rays and water birds. Looking for an amazing boat day? Tripadvisor's community ranked an outing on the Black Hurricane Deck Boat in Clearwater Beach No. 8 on its list of the top overall experiences in the USA.
And it's not just the big cities earning awards and accolades either. Dunedin was selected as a Best Beach Town by Southern Living in 2022. The publication noted the nature experiences of Caladesi Island State Park and Honeymoon Island State Park, along with the fantastic cocktail hour at Fenway Hotel. In 2023, Southern Living also says both Tarpon Springs and St. Pete are among the dreamiest towns in Florida for antique shopping. 
In 2023, USA Today named Clearwater Beach the #1 Beach in the South! In 2021, Clearwater Beach earned a spot on Travel + Leisure's list of Florida's best beaches. The reviewer noted that Clearwater truly lives up to its name and called it an ideal place to enjoy water-based activities, including parasailing and fishing, because of the calm waters. The beach also earned a top spot on this list in 2022.
Caladesi Island was named #2 Beach in the U.S. in 2002 by Dr. Beach, a coastal geologist and beach expert.
St. Pete Beach, Clearwater Beach and Treasure Island Beach all landed on Tripadvisor's Top 25 Beaches in the USA list for 2022. One reviewer said St. Pete Beach is "the most perfect place to watch the sun set over the ocean," with its white sand, calm waters and pretty seashells. The Independent calls St. Pete/Clearwater a "Gulf Coast playground" with a 35-mile stretch of unbroken shimmering seaside. Clearwater Beach and Treasure Island were named as prime spots for dolphin-watching. (Hey, not that we're bragging, but St. Pete/Clearwater is no stranger to Tripadvisor awards: In fact, St. Pete Beach was named the #1 Beach in America in 2021, while Clearwater Beach was named the #1 Beach in 2019, 2018 and 2016.)
Want to make memories with your family? Head to Pier 60 on Clearwater Beach, named by HGTV as one of the country's 25 best family-friendly beaches. Besides the beach, the editors recommend taking a dolphin cruise or booking a parasailing excursion. 
It's true that our area is known for family vacations. In fact, editors of Parents magazine named St. Pete Beach on its list of the top family beach vacations. Don't miss nearby Fort De Soto Park, with its "miles of lifeguard-patrolled white-sand beaches," plus hiking, kayaking, fishing and play spaces, the magazine said. And it's not just known for its beaches: Fort De Soto Park was recently named among the top 10 places to camp in the U.S. by camping app Dyrt.
In 2021, Caladesi Island State Park nabbed the No. 7 spot on Dr. Beach's ranking of the country's top beach destinations. Dr. Beach chose this beach getaway for its "crystalline quartz sand, which is soft and cushy at the water's edge." His personal favorite is the park's kayak and canoe trails, which are stellar bird-watching spots. 
 
Best Place to Enjoy a Growing Art Scene
Best U.S. City for Dog Owners
Hot off the presses, St. Pete/Clearwater was named the number one dog-friendly destination in the U.S. by SmartAsset. With more than 134 pet friendly restaurants your best friend is going to love the welcoming vibe. The area is also one of only two beach destinations to be named to the list of pet-friendly cities in the U.S. by travelawaits.com. The  website noted beautiful Fort De Soto Park's dog beach, and the abundance of pet-friendly accommodations. 
Commercial Cafe ranked St. Pete #7 on its list of 20 Best U.S. Cities for Dog Owners. That's no surprise to visitors who travel to St. Pete with their furry BFF. There are dog parks aplenty, and several dog beaches.
Best Fall Getaway in Florida
A fall getaway in St. Pete topped the list of 6 Best Fall Getaways in Florida from PureWow, which chose the city for its museums, art districts, lively breweries and great restaurants.
Best Spot for a Bachelor Party
Want some bonding time with your best buds? Travel site Mantripping says you should take your crew to St. Pete "because it blends two of our favorite bachelor party themes – sports and beaches." The publication suggests starting the party at a Rays game at Tropicana Field, before heading to one of the many beach bars on St. Pete Beach. 
Trying to de-stress? Conde Nast Traveler declared St. Pete one of the best escapes for visitors who want to get away from the stresses of a big city, such as Miami, because of a relaxed vibe that is "resolutely determined to let any visitors shuck off their worries within minutes of arriving." Other recs from the writer: check out Paradise Grille on Pass-a-Grille Beach, Honeymoon Island and Caladesi Island state parks, the Dalí Museum and more. 
Best for Outdoor Adventurers
St. Pete was at the top of SmartAsset's 2021 list of the best places for outdoor enthusiasts to live and work. The city's good air quality and high percentage of green spaces, coupled with its low unemployment rate, make it a great spot to relocate, the publication said. St. Pete is a haven for outdoor enthusiasts, according to the publication. 
The Most Beautiful Places in Florida
St Pete's Sunshine Skyway Bridge is called "a breathtaking introduction" to this area of Florida by the publication PureWow, which added the city to its list of Florida's most beautiful places. "Once you're in St. Pete, you'll have the best of both worlds: beach and city—all in one place," the website enthused (and we agree).