Your Fishing Guide to St. Pete/Clearwater
Cast a line in the waters of this Gulf coast fishing destination, and enjoy a perfect day by the water (and maybe even a big catch).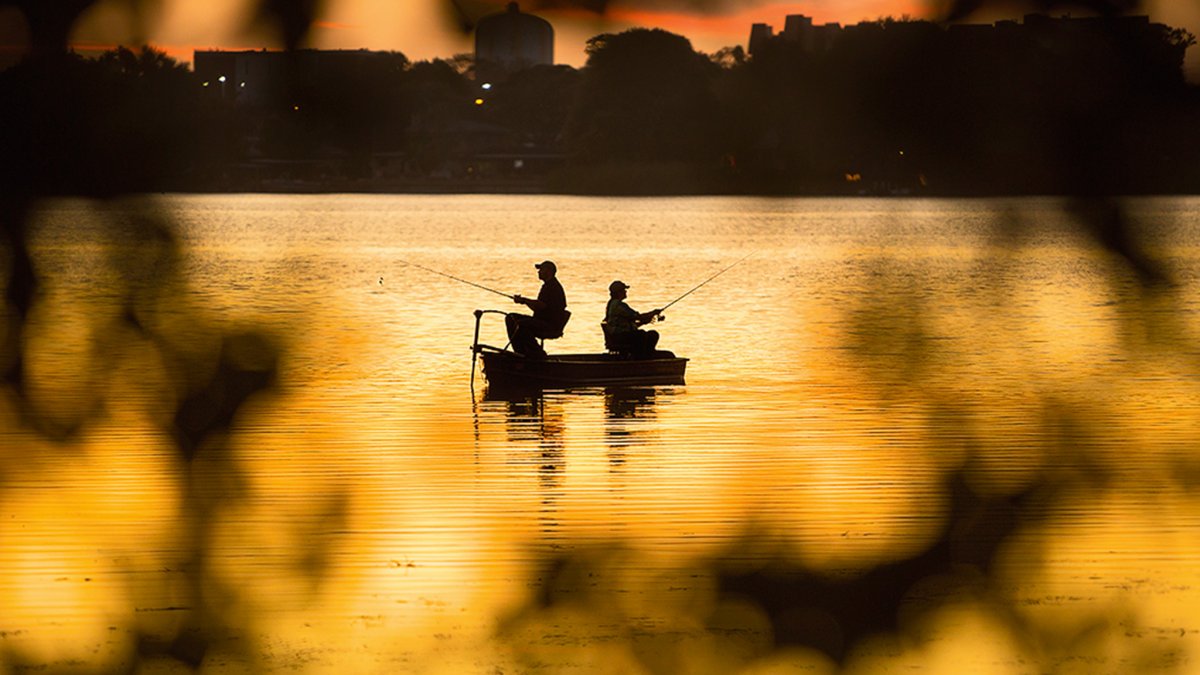 St. Pete/Clearwater is famous for calm waters, white-sand beaches and sunsets that inspire. It also offers great fishing opportunities for expert anglers and amateurs alike. When you drop a line here, it's likely you're going to catch something - but even if you don't, our blue skies, salty breezes and beautiful places mean it will be a day well-spent. 
What's on the Line
Inshore, Spanish mackerel, redfish, trout and flounder are biting for much of the year. These species, along with perhaps the most famous local catch - snook - can be found swimming near the beaches, in the Intracoastal Waterway, as well as in bayous, passes and bays.
 
Tarpon, nicknamed the "Silver King" for its size and color, is found both inshore and offshore. This fish has earned its reputation as one of the best game fish in Florida, and is unquestionably a prize fighter. Tarpon season runs from March to October, with peak months in May, June and July.
Silver-scaled tarpon are one of the most prized gamefish in Florida.
Tarpon gets a lot of well-deserved attention, but it's not a fish for your dinner plate. Red snapper, grouper, flounder and yellowtail are familiar to seafood lovers, while other, lesser-known "good-eating" species such as mutton snapper, lane snapper, vermilion snapper and mangrove snapper can also be found in local waters.
 
Finally, way offshore are the kinds of trophy fish that attract anglers from all over the world. Mahi-mahi, wahoo and the legendary blue marlin are caught miles from the St. Pete/Clearwater coastline.
St. Pete/Clearwater's deep-sea charter boat captains are both pro anglers and experts in local marine life and geography. They're also in high demand, so plan your trip well ahead of your vacation to make there's availability.
 
From the shoreline, you may see captains and their crews speeding offshore in V-shaped twin-engine fishing boats, heading miles into the Gulf where the big ones are biting. These experts handle everything for the trip, so you can focus on the best part: fishing. All legal charter operators in Florida will have a USGC captain's license and a charter fishing license, which cover guests on board. Rods, reels, bait, tackle, ice and ice chests are also typically included with the cost of the charter, and the crew can handle the cleaning once you're back on dry land. (Note: it's customary to tip the crew once you're back at dock.)
Inshore and Wade Fishing
No boat? No budget for a custom charter? No problem. There are plenty of places to fish in the St. Pete/Clearwater area. Pier fishing and bridge fishing are especially popular. You might find redfish, trout or snook on the line when casting in the shallows, though the one that makes most people's day is the Spanish mackerel. This species is aggressive and fast, and catching one is guaranteed to be a highlight of your day.
 
Wade fishing is also an easy and effective way to catch some of the tastiest fish in Florida, and it's fun for beginners and veterans alike. Wade fishing doesn't require any specialized equipment. Use a spinning rod rigged with 12-pound test line and some artificial lures – top-water plug, gold spoon and some assorted jigs work fine. Don't forget to bring hooks, split shot and floats if you plan to use live shrimp. (Helpful tip: Keep an eye on seabirds such as pelicans and blue herons. You do not want to get them on the line.)
Where The Fish are Biting
Offshore charter boat outfitters, as with all the other details, will handle the logistics of figuring out exactly where the fish are biting.
 
If you're going to fish inshore, you'll have to do some of the planning. Fortunately, there are plenty of great places locally to cast a line. Some of the better-known spots for pier fishing include the Sunshine Skyway Fishing Pier and Pier 60 at Clearwater Beach.
 
Wade fishing spots are found in the St. Pete/Clearwater area as far north as Fred Howard Park in Tarpon Springs, to the trout- and snook-rich waters of Honeymoon Island State Park, to the sands of Clearwater Beach all the way south to Pass-a-Grille Beach. Down at the southern tip, Fort De Soto Park (the crown jewel of the county park system) is well known for its fat redfish and the Spanish mackerel that congregate near the park's twin piers. In north St. Pete, you'll find Weedon Island Preserve, with its maze of mangrove-lined waterways. The water here is shallow and riddled with oyster bars, a prime habitat for inshore species.
Florida Fishing Licenses
By law, visitors need a saltwater fishing license, whether fishing from land, pier, dock or boat (basically most places, unless covered by your fishing guide). A special stamp is also required if you plan to catch and keep a snook (catch and release is encouraged on this species). Local bait and tackle shops can provide assistance, and you can purchase licenses and stamps at most (or go to www.myfwc.com).