Visit Gulfport: An LGBTQ-Friendly Community
Gulfport is an LGBTQ-friendly destination in Florida. Discover this thriving gay community and exciting Pride events!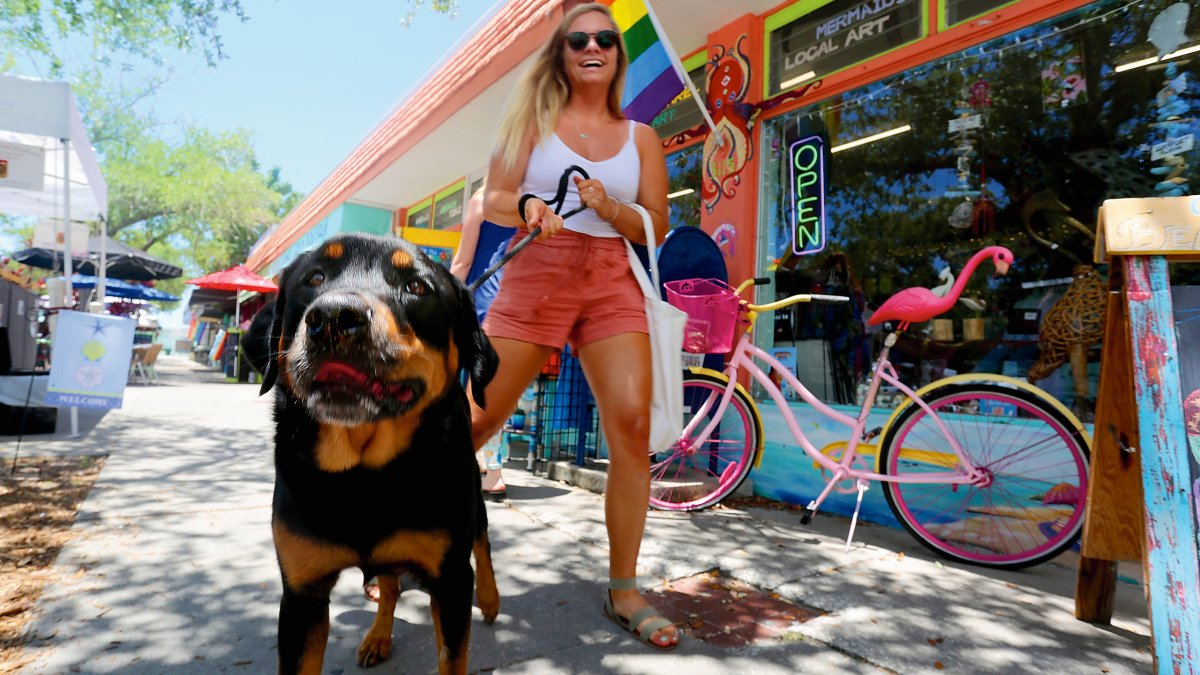 Gulfport is a small town near St. Pete, tucked away from the high rises and populated by friendly, quirky people – including a large, active LGBTQ community. In fact, it's estimated that half of the Gulfport population identifies as LGBTQ, and there's a large, active gay community. This small town is artsy and bohemian, with plenty of local businesses and events catering to its diverse population.
Half of Gulfport's population identifies as LGBTQ+.
If you're looking for an LGBTQ-friendly vacation destination that isn't as touristy as other gay neighborhoods in Florida, Gulfport should be at the top of your list. Keep reading to learn more about the history of the LGBTQ community in Gulfport, its two Pride events, and local queer-friendly businesses and landmarks that you have to check out.
 
History of the LGBTQ Community In Gulfport
In the last 20 years, Gulfport has promoted equality, implemented LGBTQ-friendly policies, and invested in the gay community through the LGBTQ Resource Center.
Here is a short history of the fight for LGBTQ rights in Gulfport:
2005:

Gulfport passed a Human Rights Ordinance to protect its community members from discrimination of all kinds, including discrimination based on sexual orientation or gender identity.

2012:

 Gulfport became the first city in St. Pete/Clearwater to create a domestic partnership registry that allowed same-sex unions. It was an unanimous vote.

2015:

 The Gulfport Public Library opened an LGBTQ Resource Center. The center, which started with a mere 250 books, was the first of its kind in Florida. It is now home to over 10,000 books, CDs, and DVDs. It also sponsors activities like speaker series and scholarship programs.

2018:

The Gulfport Public Library was awarded the Newlen-Symons Award for Excellence in Serving the GLBT Community by The American Library Association's Gay, Lesbian, Bisexual, and Transgender Round Table (GLBTRT) for its contributions to LGBTQ youth. 

2018:

The first Gulfport Pride, Peace, & Love Festival was held.

2018:

The city elected Jennifer Webb, an out lesbian, to the Florida State House District 69th seat.

2021: The city's first annual Gulfport Florida Pride celebration was held as a fundraiser for the LGBTQ Resource Center of the Gulfport Public Library.

 
Gulfport Pride Activities
Pride comes twice a year in Gulfport!
Gulfport Florida Pride: June 3, 2023
Gulfport is a great place to celebrate Pride Month if you don't want the traditional commercial extravaganza. The third annual Gulfport Florida Pride festival will take place June 3, concurrent with St Pete Pride. The festival focuses on the local community with drag shows from local queens and a market with vendors unique to Gulfport offering Pride gear, services and community resources. Check out the business décor contest, then enjoy live entertainment and music on two stages concluding with a dance party with DJ Jayson.
Gulfport Pride is a free event all along Beach Boulevard in downtown Gulfport, but donations are welcome. The event benefits the award-winning LGBTQ Resource Center of the Gulfport Public Library.
The celebration also includes ArtOut, an international juried art show sponsored by the LGBTQ Resource Center. ArtOut showcases LGBTQ+ artists online, at the James Museum of Western + Wildlife Art in St. Pete and the Gulfport Public Library. The 2023 theme is "Emergence."
Gulfport Peace, Love & Pride Fest: March 2024 (date TBA)
It's no surprise that a town with such a large LGBTQ+ population proclaims its Pride twice a year. The Gulfport Peace, Love & Pride Fest, established in 2018, celebrates local talent and the town of Gulfport itself. The 2023 edition treated visitors to a parade, plenty of vendors and nine home-grown bands from noon to dusk at the historic waterfront Gulfport Casino Ballroom and beach. Details haven't been announced yet for the 2024 festival. 
LGBTQ-Welcoming Businesses
Patronize businesses owned by allies and members of the LGBTQ community!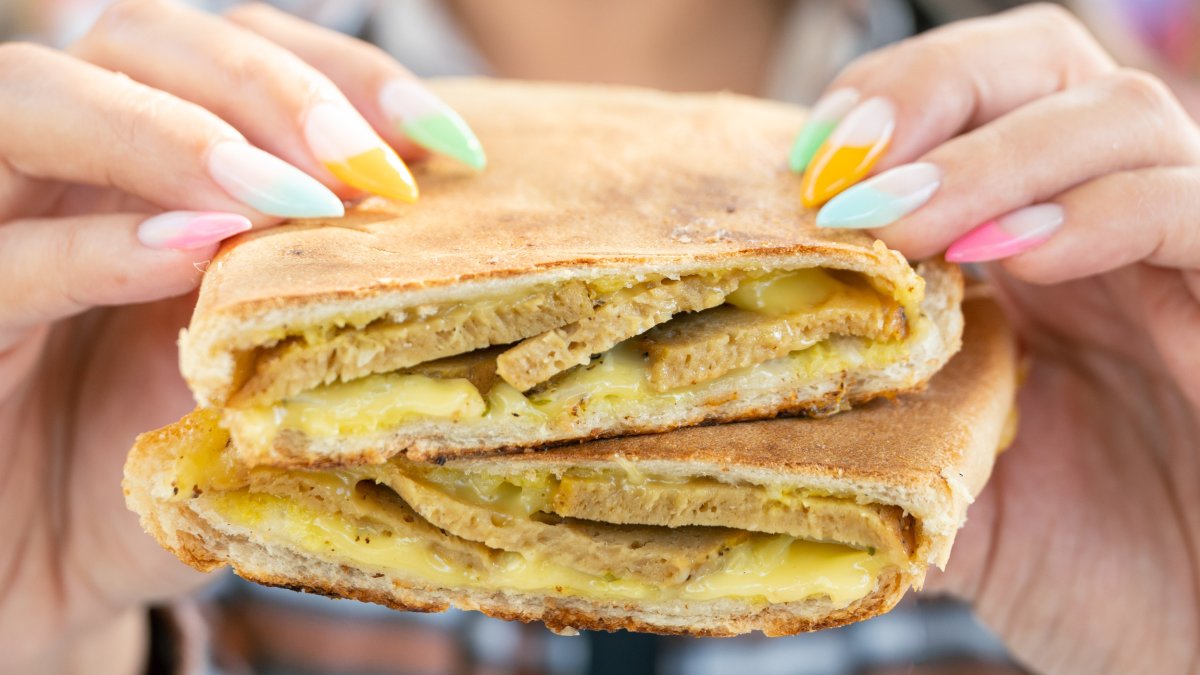 Let It Be Ice Cream
3127 Beach Blvd. S, Gulfport, FL 33707 
Let it Be Ice Cream is an old-fashioned ice cream parlor. Its ice cream is made in-house and in small batches, so it's always fresh! 
This popular spot also offers ice cream cakes, sundaes, and milkshakes, plus an array of adult and vegan options available. 
Golden Dinosaurs Vegan Restaurant
2930 Beach Blvd. S Gulfport, FL 33707
Golden Dinosaurs is a destination restaurant for vegans and vegetarians. While other spots only have one or two vegan options, Golden Dinosaurs' delicious dishes and delectable donuts are all vegan. Its Cuban sandwiches and chili dogs are especially popular, but be sure to save room for dessert.
The LGBTQ Center
Gulfport Public Library, 5501 28th Ave. S, Gulfport FL 33707
The beneficiary of Gulfport Pride is the LGBTQ Center, which provides books, films and other resources for those who are interested in learning more about the LGBTQ experience. 
The (Edie) Windsor Building
6020 Shore Blvd. S, Gulfport, FL 33707
The Windsor building is a private residential condo complex where a third of the building's 120 apartments are rented by lesbians and other WLW, making it a popular landmark for the LGBTQ community. The place was nicknamed the "Edie" Windsor building, after the plaintiff in the first marriage equality case in the U.S. There's no public access, however, it's an interesting spot to make note of as you explore the city.
If you are looking for a laid-back and local LGBTQ community, then Gulfport is the place for you. It's a safe, LGBTQ-friendly spot that has plenty of inclusive events, landmarks and local businesses. Discover Gulfport and enjoy its quaint, beachy vibe on your next vacation!
Content by Rachel Covello. Covello is the CEO and Publisher of OutCoast.com, an LGBTQ-focused digital magazine and travel blog highlighting inclusive destinations in Florida. Explore LGBTQ Florida on OutCoast.com to find the best rainbows in the Sunshine State.