Service to St. Pete-Clearwater International Airport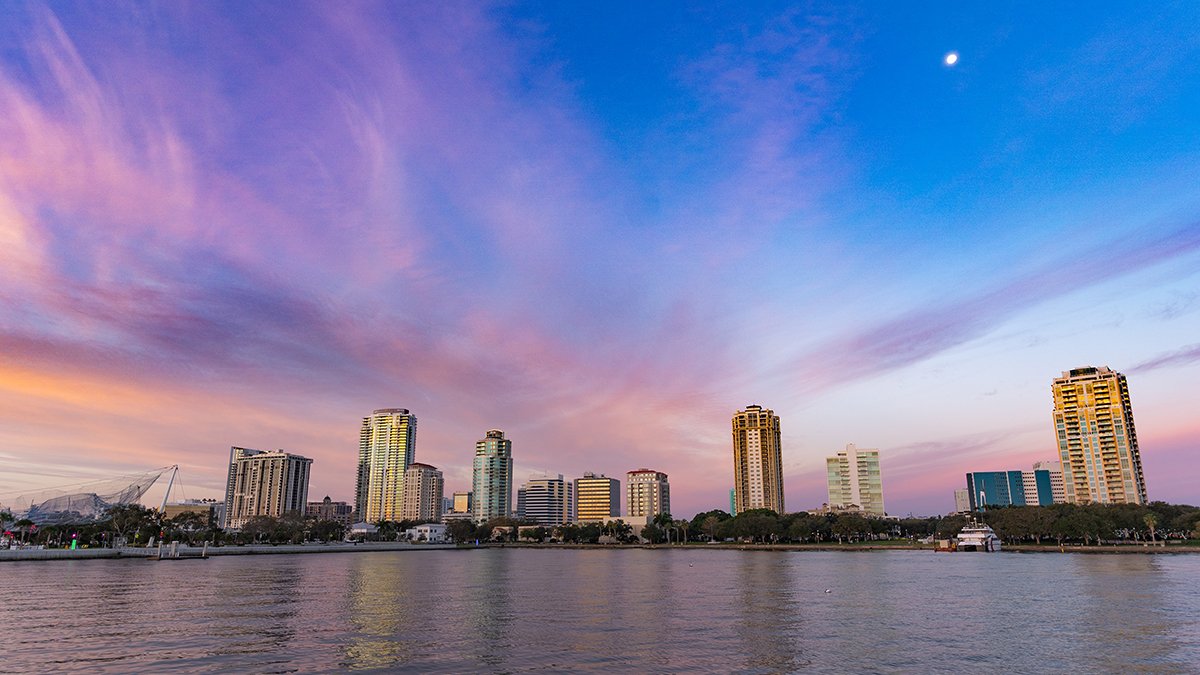 At St. Pete-Clearwater International (PIE) Airport, the health and safety of passengers and employees remain a top priority - the airport is following CDC guidance and additional precautions are in place. Masks are required in all areas inside the airport, and PIE provides complimentary masks with mask dispensers located at all entrances, TSA Checkpoint entries and the Visitor Information Booth. 
Note: Airline ticket counters and TSA Security Checkpoints are open two hours before scheduled flight departures - passengers are encouraged to arrive two hours prior to their flight departures. Allegiant Ticket Counters are only open when flights are operating. Sun Country Airlines offers service to Minneapolis/St. Paul as well as Gulfport/Biloxi, Mississippi and Atlantic City, New Jersey. Swoop Airlines offers service to Toronto, Canada and Hamilton, Canada. 
Traveling to and from the St. Pete/Clearwater area is more convenient than ever with St. Pete-Clearwater International (PIE) Airport. Located just moments from area beaches and downtown, PIE now offers non-stop service to more than 50 destinations. 
Here is a list of the domestic and international flights served by St. Pete-Clearwater International.
Domestic Flights
Allegiant - 55 Non-Stops 
Albany, NY
Allentown, PA
Appleton/Green Bay, WI
Asheville, NC
Bangor, ME
Belleville, IL/St. Louis, MO
Bloomington, IL
Cedar Rapids, IA
Chattanooga, TN
Cincinnati, OH
Cleveland, OH
Columbus/Rickenbacker, OH
Concord/Charlotte, NC
Dayton, OH
Des Moines, IA
Elmira/Corning, NY
Flint, MI
Fort Wayne, IN
Grand Rapids, MI
Greensboro, NC
Greenville/Spartanburg, SC
Hagerstown, MD
Harrisburg, PA
Huntington/Tri-state, WV
Indianapolis, IN
Kansas City, MO
Knoxville, TN
Lexington, KY
Louisville, KY
Memphis, TN
Milwaukee, WI
Moline/Quad Cities, IL
Nashville, TN
Niagara Falls/Buffalo, NY
Norfolk, VA 
Ogdensburg, NY
Omaha, NE
Peoria, IL
Pittsburgh, PA
Plattsburgh, NY
Raleigh/Durham, NC
Richmond, VA
Roanoke, VA
Rockford/Chicago, IL
Sioux Falls, SD
South Bend, IN
Springfield, MO
State College, PA
Stewart/Newburgh, NY
Syracuse, NY
Toledo, OH
Traverse City, MI
Tri-Cities, TN
Tulsa, OK
Sun Country Airlines 
Minneapolis/St. Paul
Gulfport-Biloxi, MS – (Beau Rivage Resort & Casino) 
Atlantic City, NJ  – (Borgata Casino)
International Flights
Swoop Airlines 
Hamilton, Canada 
Toronto, Canada