Fun Outdoor Activities
Here are top picks for ways to enjoy the outdoors in St. Pete/Clearwater.
While the waterfront may be the prime attraction in St. Pete/Clearwater, the area has dozens of outdoor adventures waiting to be discovered off the beaten path. Whether your passion is birding, bass fishing, hiking or canoeing, there is a great getaway just around each corner. In no particular order, here are some top ways to get outside, enjoy the gorgeous weather, catch some (natural) sights and get a little exercise too!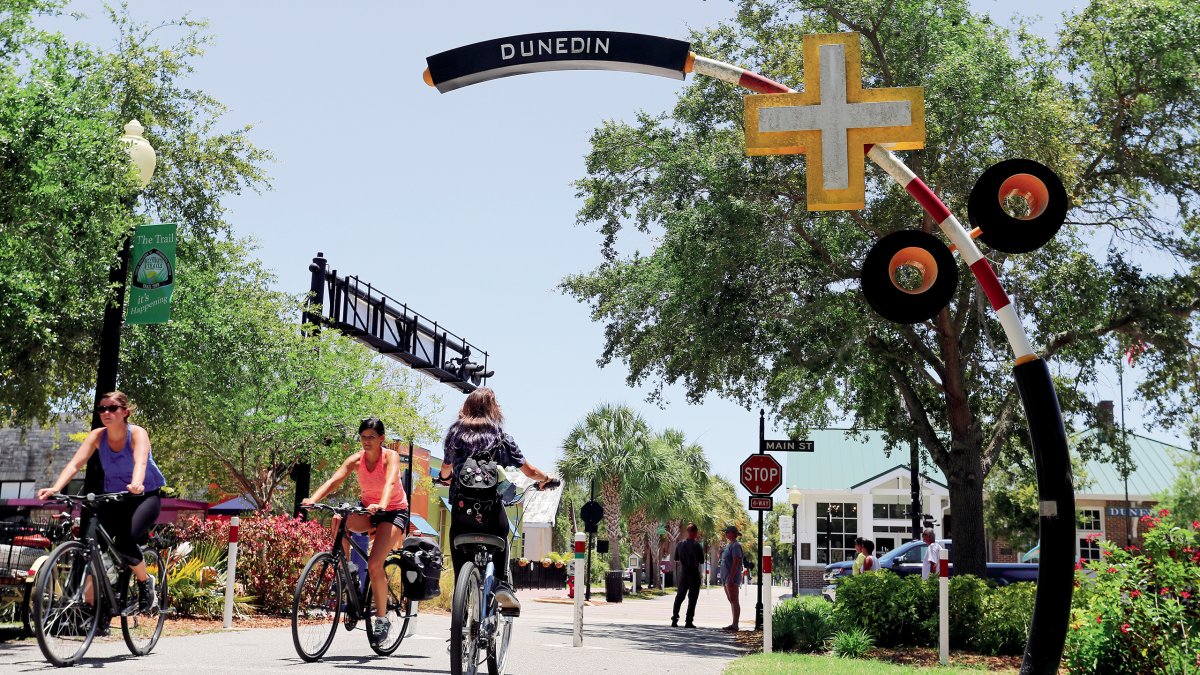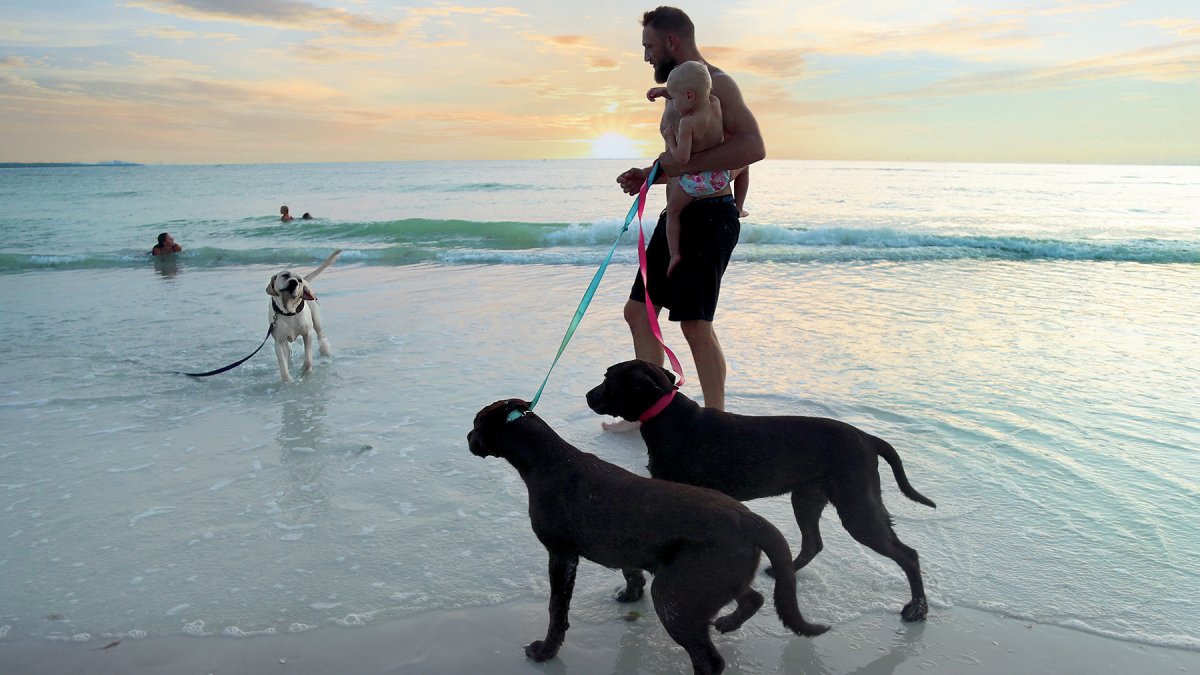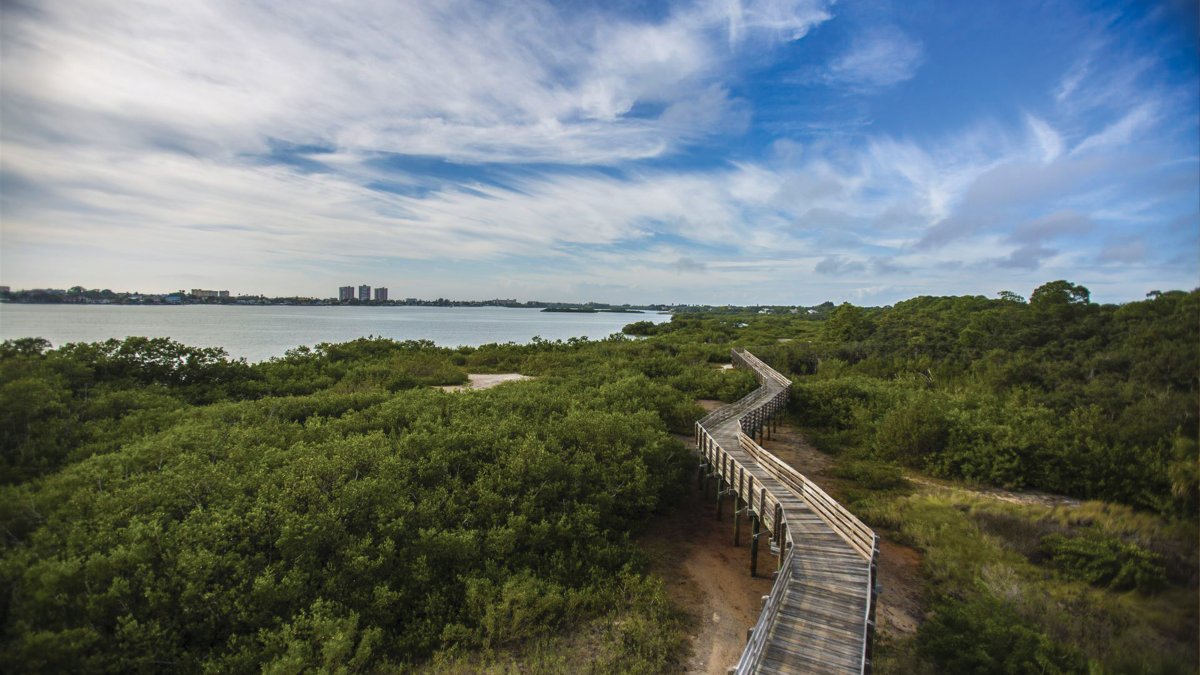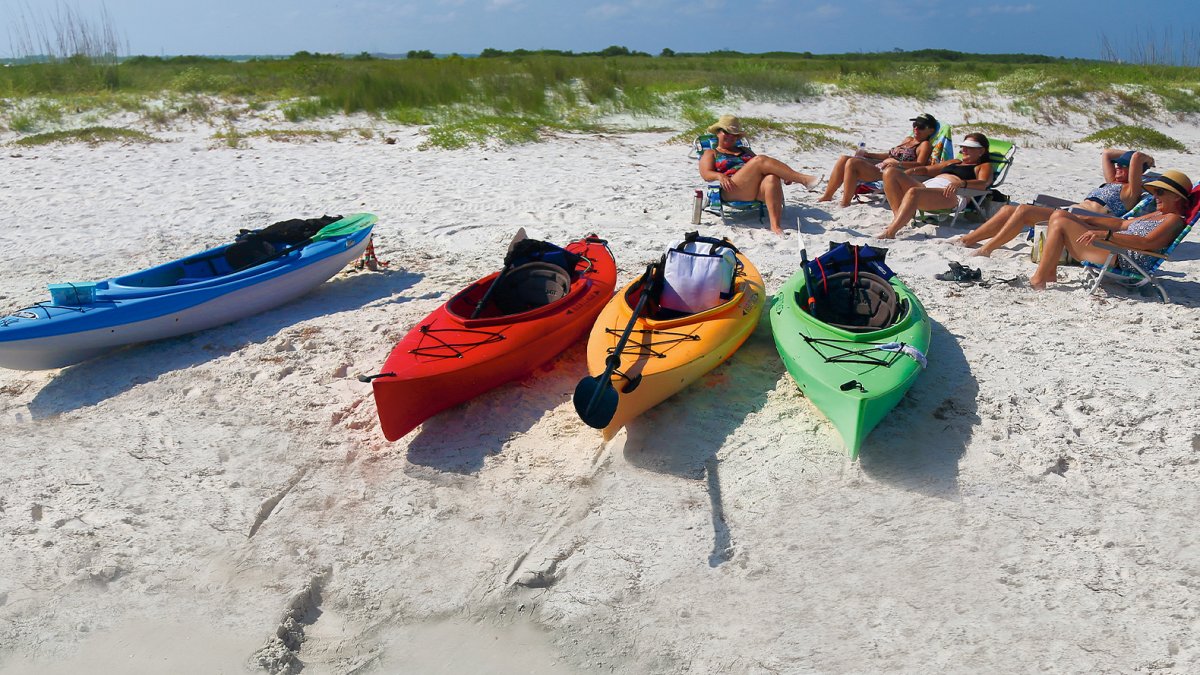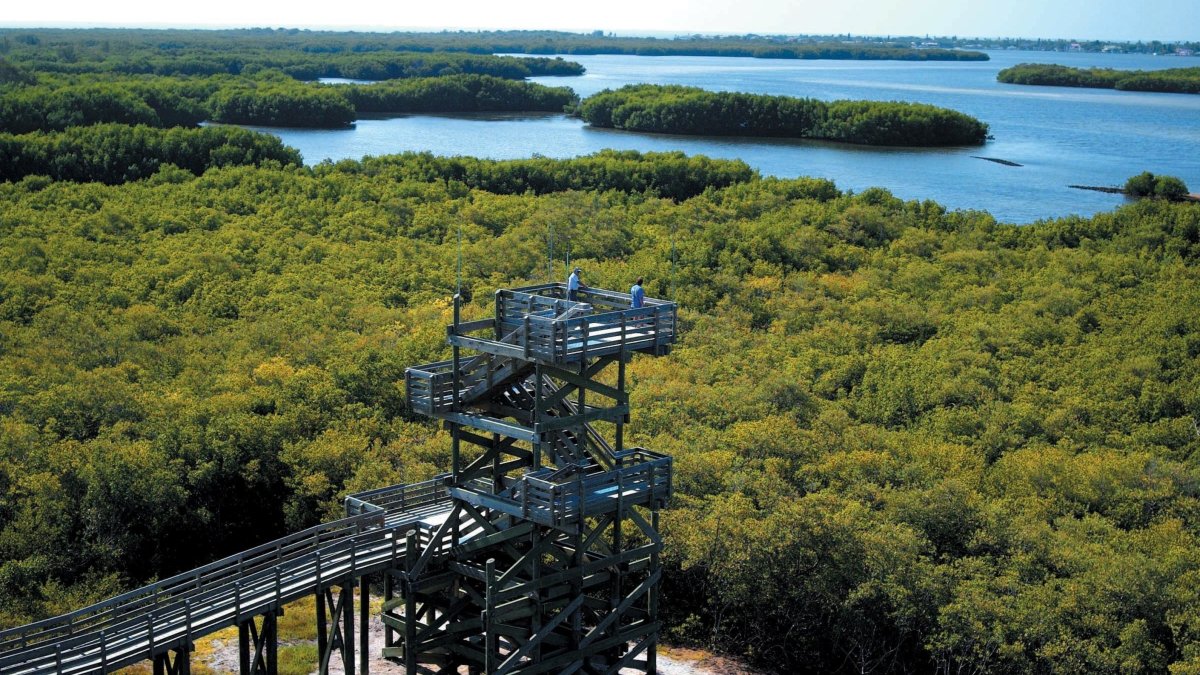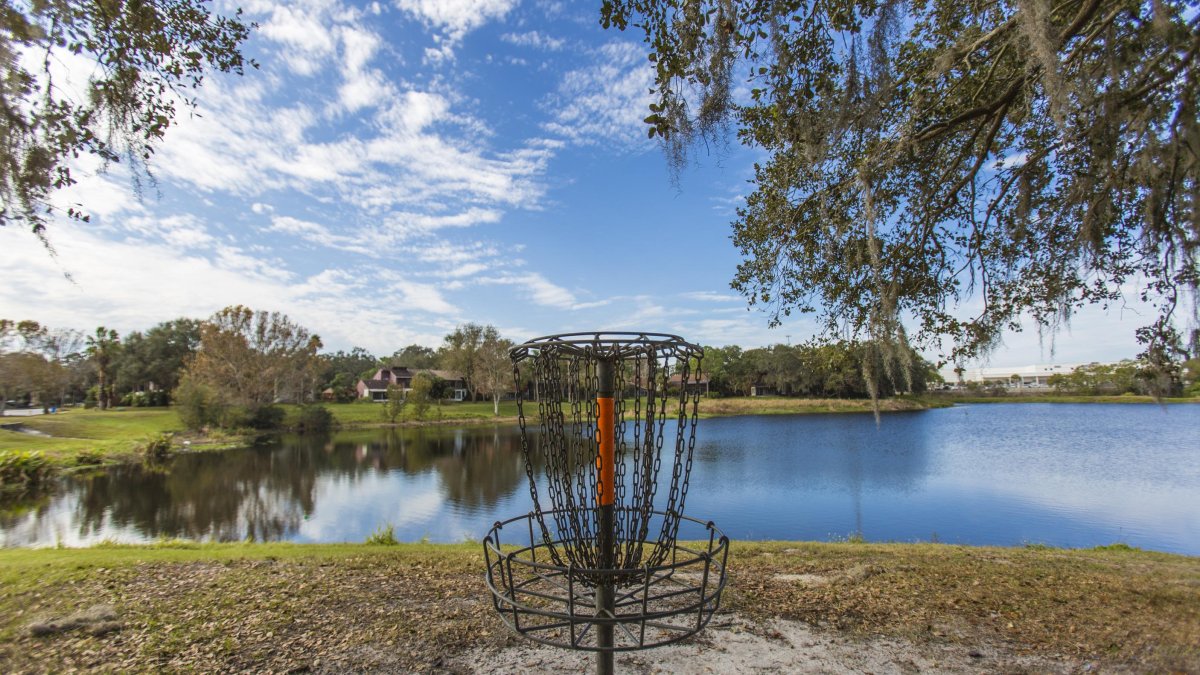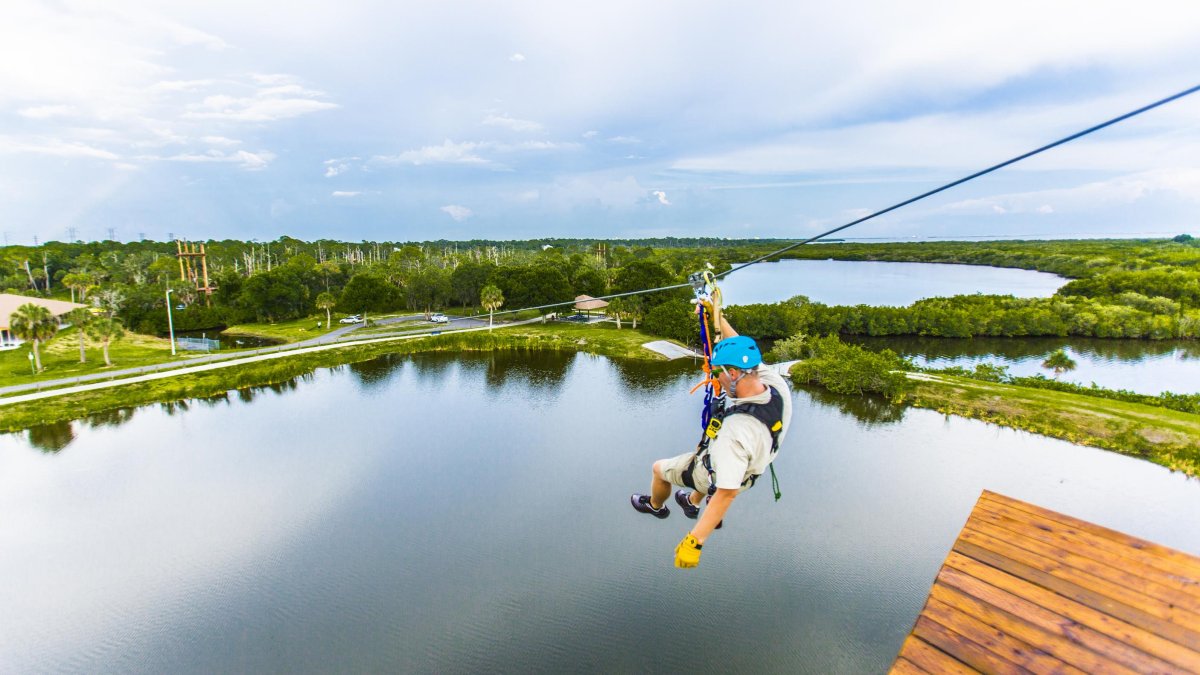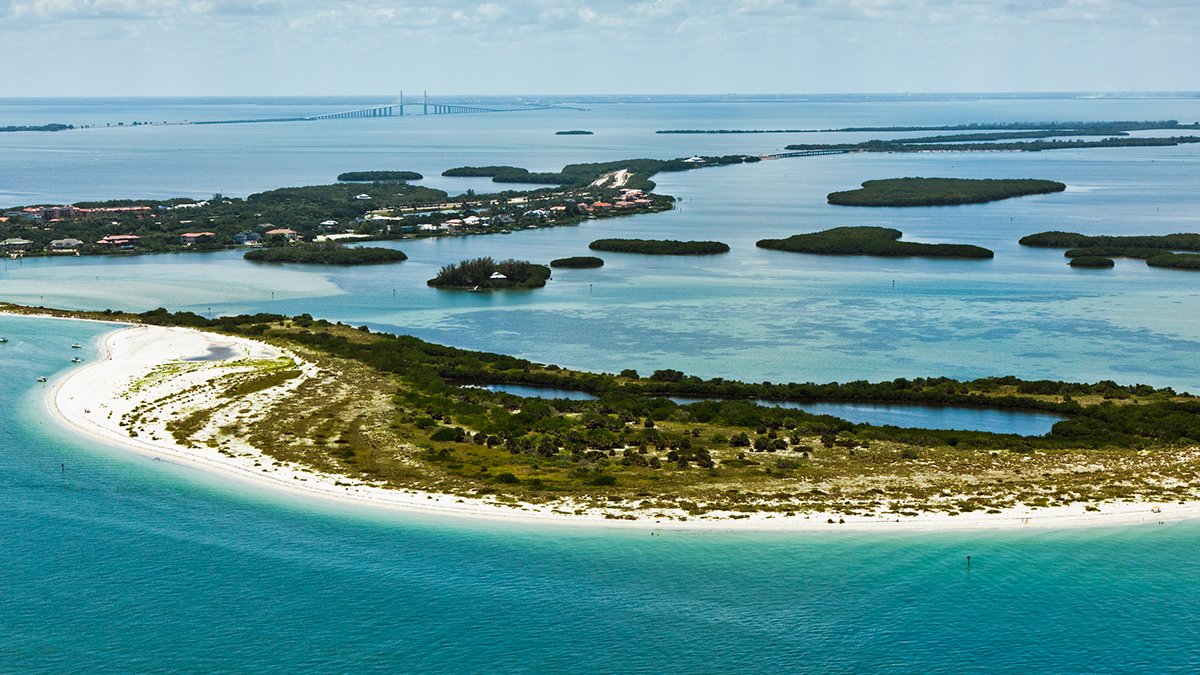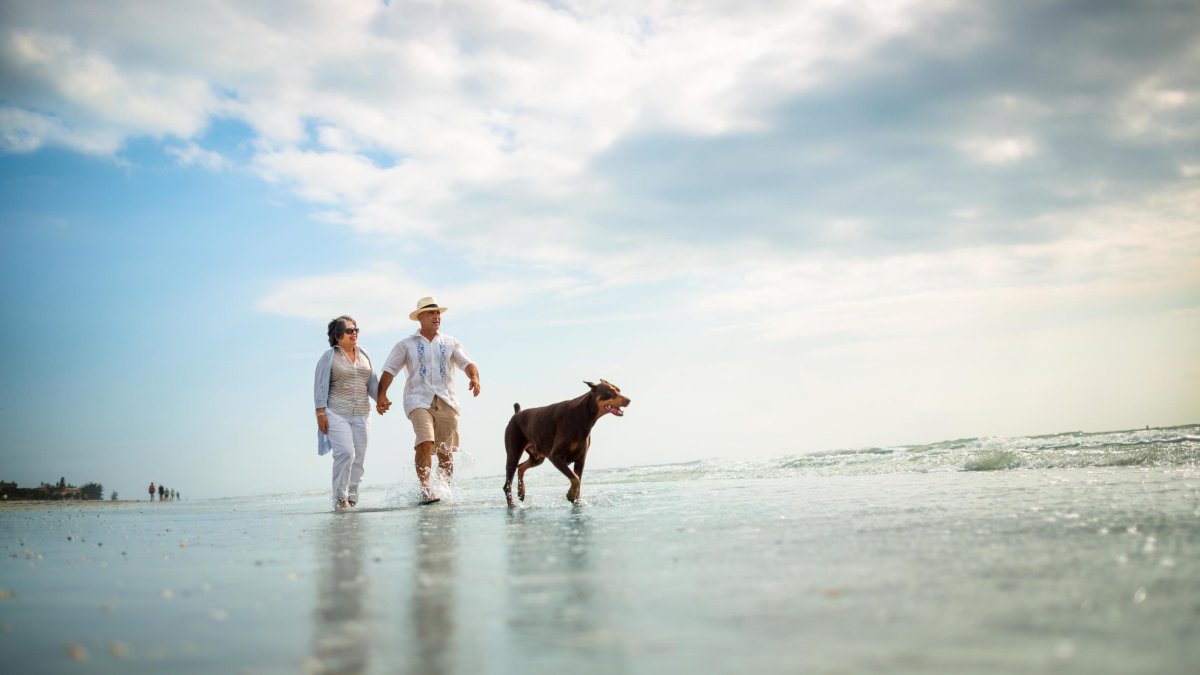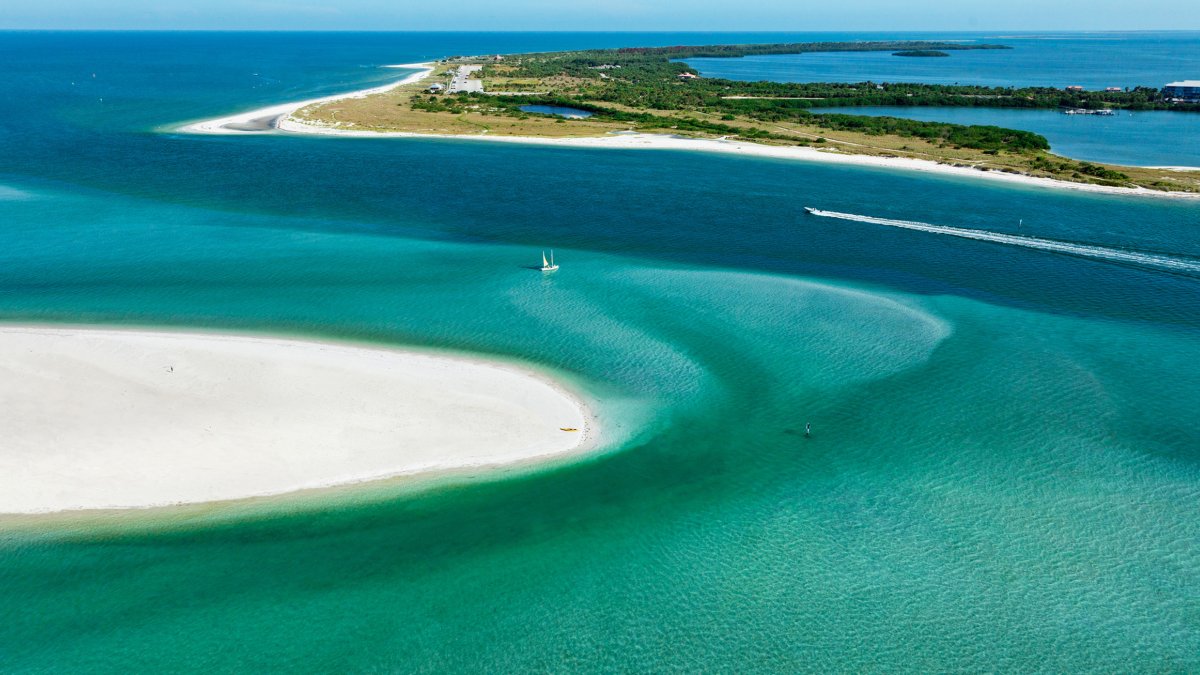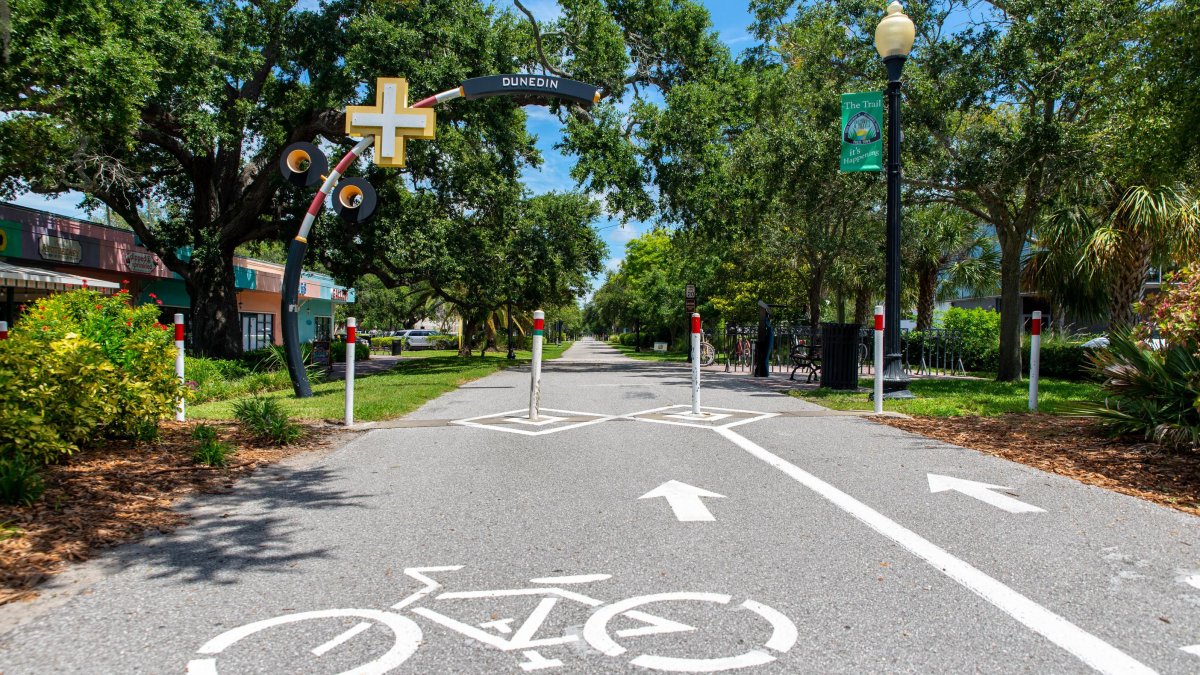 Ride the Pinellas Trail
Stretching from St. Pete to Tarpon Springs, the 45-mile Pinellas Trail offers walkers, runners, bicyclists, and in-line skaters a safe place to exercise. 
Built atop an old railroad line, this unique greenway carries travelers along the oak-lined hammocks of several parks, across rivers and creeks where wading birds feed, and through quaint, picturesque small towns where the weary can stop for a bite to eat.
Get a free trail guide and map online that details rest stops, bike racks, restaurants and other amenities that make the Pinellas Trail one of the most user-friendly greenways in the United States.
For long distance riders, the Pinellas Trail connects to the first segment of the Florida Coast-to-Coast Trail, providing a path for bicyclists to cross the state. You'll want to saddle up for this epic 250-mile route from the Gulf of Mexico in Pinellas County to the Atlantic Ocean in Brevard County.
Play Disc Golf at these St. Pete/Clearwater Parks
Leave the country club behind and stretch your legs at a disc golf course in St. Pete/Clearwater. Using the same scoring system as traditional golf, disc golf is played with a frisbee or "disc" on nine and 18-hole courses at parks. From Cliff Stevens Park in Clearwater to Sheffield Park in Oldsmar, there are more than enough courses to practice your next round.
Zip Above the Trees at Empower Adventures
Thrill seekers can take to the tree tops at Empower Adventures Tampa Bay for a sky-high adventure course. The zip line canopy tour begins with a 60-foot-tall start tower that leads into five zip lines of varying lengths and a 200-foot suspension bridge—all with views of Florida's natural terrain. This thrilling aerial adventure park also features obstacles like log bridges, catwalk bridges, steps, leaps and jumps to the lineup of tree-top, soaring fun. 
Hike Brooker Creek
Located just east of the Greek fishing village of Tarpon Springs, Brooker Creek Preserve is a wilderness oasis. With 8,500 acres of swamps, pine flatwoods and hardwood hammocks to explore, spend a few hours there, and you're sure to see an array of native flora and fauna.
The preserve's first-rate education center offers four miles of hiking trails open from 7 a.m. to one hour before sunset. To see the most wildlife – and Brooker Creek is home to everything from deer to bobcat – come early. A self-guided, 1.5-mile loop trail, complete with a bridge and boardwalk, is available for those who want to go it alone. Admission is free.
Skate the Ream Wilson Trail
When completed this 11.5-mile paved trail (also called the East-West Trail) will link Safety Harbor to Clearwater Beach, giving in-line skaters the opportunity to skate from Tampa Bay to the Gulf.
This seldom-used trail is a secret spot for in-line skaters who want to open up and unwind. At the time of publication, only 4.4 miles of trail are open, connecting Safety Harbor's Bayshore Drive westward to the City of Clearwater's Long Center. On the opposite end of the trail (to the west), a 1.2-mile section crosses the Memorial Causeway Bridge and connects the Pinellas Trail to Pier 60 on Clearwater Beach.
The trail has all the standard amenities such as restrooms, water fountains and benches, but skaters can also stop to picnic, watch people fishing or even play a little disc golf.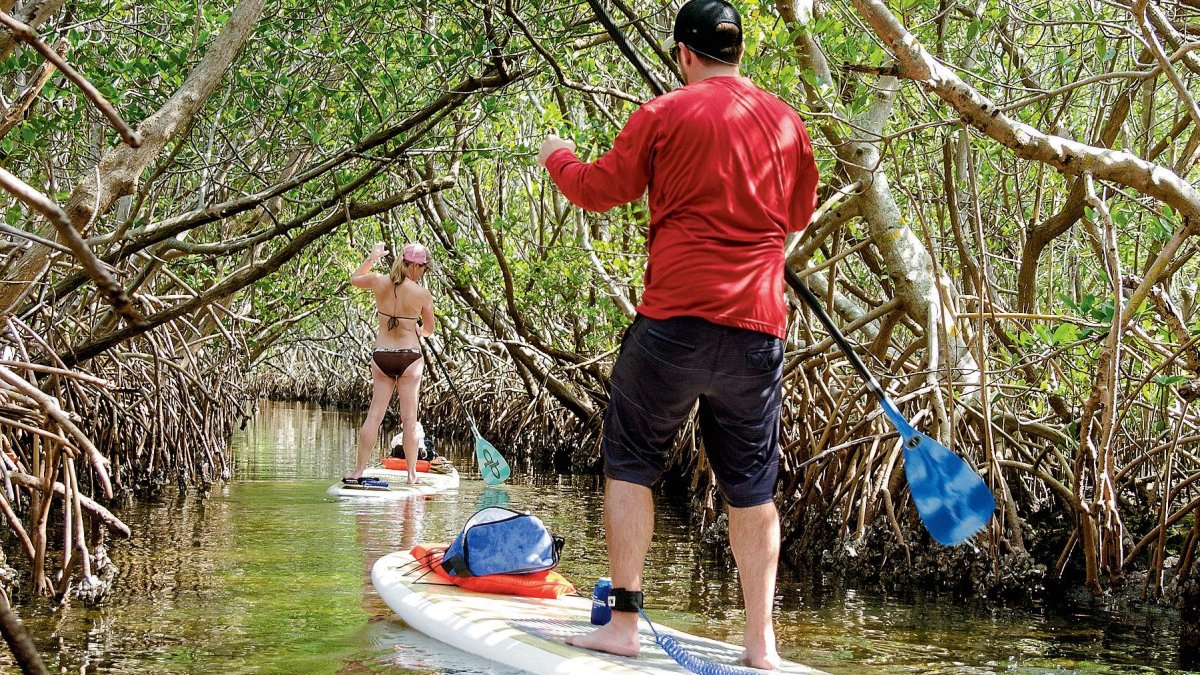 Kayak or Paddleboard at Weedon Island Preserve
Weedon Island Preserve, with its miles of mangrove-lined waterways, once played host to one of the oldest cultures in Florida. A succession of American Indians lived here for a reason: the bountiful waters of this estuarine area kept them well fed and happy.
Ten thousand years later, Weedon Island hasn't changed much. The brackish water is still a favorite fishing ground for kayak-bound anglers in search of trout, redfish and snook. Birders also flock here by the thousands to add roseate spoonbills, reddish egrets and white ibis to their life lists.
Paddlers can choose from two trails in the 3,000-acre preserve. The southern trail is a well-marked, 4-mile loop easily accessible next to the fishing pier. The north trail, which begins in an old work canal off of San Martin Boulevard, is equally scenic but requires a little more planning. Rentals are available on-site through Sweetwater Kayak Rentals.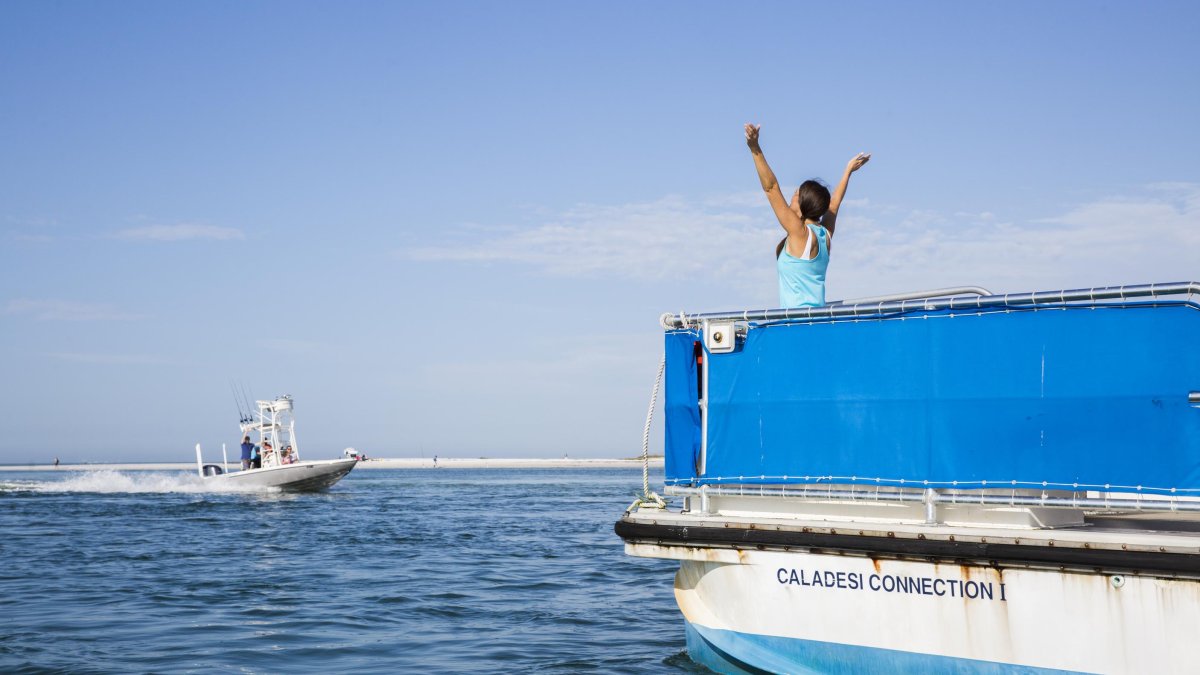 Swim at Caladesi Island State Park
Accessible only by private boat or public passenger ferry, Caladesi Island State Park doesn't attract the crowds of some of its neighbors. On a weekday, it is not unusual to share a large expanse of sugar-sand beach with nothing but seabirds.
But it's the water that makes this place so special. Blessed with the constant flushing action of nearby Hurricane Pass, the water is generally unusually translucent, making the area a great place to swim.
It's best to make a day of it. Catch the ferry at nearby Honeymoon Island State Park and grab lunch at Caladesi's full-service snack bar. You can also rent a kayak near Honeymoon Island, on the causeway, to paddle over to Caladesi Island.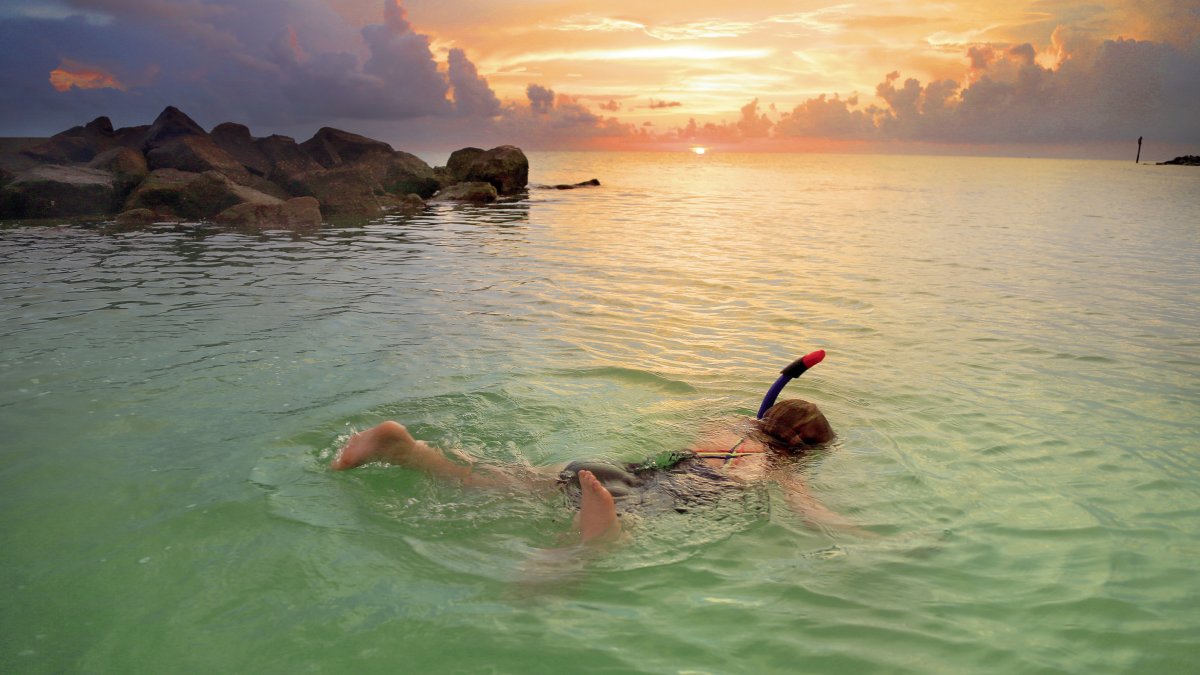 Explore Nature on Honeymoon Island
One of the newest additions to the area eco-scene, the Rotary Centennial Nature Center spotlights the flora and fauna of Honeymoon Island State Park, one of Florida's most popular parks.
Florida's ever-changing barrier islands share a unique relationship with the sea. No place is this more evident than at Honeymoon, which was separated from nearby Caladesi Island by the hurricane of 1921.
The constantly evolving shores, and the adjacent sea grass beds, salt marshes and mangrove swamps, provide unique habitat for a variety of little-noticed species. Visit the nature center then head out for a beach hike. You are guaranteed to see sea life in a new light. Admission fees vary.
Birdwatch at Boca Ciega Millennium Park
Boca Ciega Millennium Park was in the news several years ago, thanks to the discovery of stone-age fossils by a local high school student.
But while Millennium Park may be known for its ancient creatures, it's the living ones that attract visitors from all over the United States.
Located along the fertile waters of the Intracoastal Waterway, Millennium Park is a major resting area for birds on their migration south. These feathered friends like the fact that park planners maintained and expanded many natural communities, including mangrove swamp, pine flatwoods and salt marsh.
The park, a registered stop on the Florida Fish and Wildlife Conservation Commission's "Great Florida Birding Trail," also has a boardwalk and observation tower.
Become an Explorer at Fort De Soto Park
Fort De Soto Park, a 1,136-acre park comprised of five interconnected islands, has a little something for everybody. For starters, of course, there's the fort, which is great for kids (climb to the top for great views and to take their photos next to a cannon). The award-winning, amenity-rich park was recently named America's top family beach by Parents magazine.
Launch a powerboat from the park's ramp to fish the Gulf of Mexico, or slip your kayak in the water (rentals available onsite) and follow a well-marked paddle trail. Two fishing piers with full-service snack bars, as well as concessions that rent everything from sit-on-top kayaks to four-wheeled, surrey-style bikes, means you'll never run out of things to do.
Popular with cyclists and in-line skaters, a paved trail runs the length of the park. Off-road trails are favorite haunts for birders and wildlife photographers. Water sport enthusiasts will find two well-marked swimming beaches. Kite surfers and sail boarders ride the wind along the park's East Beach. But Fort De Soto's most popular attraction is the tree-covered family campground. People from all over the country come to pitch a tent and relax by the water. Make reservations early. However, the park designates 10 percent of its inventory as walk-in sites, so those without a reservation have a chance for a short (one- or two-night) stay.
Stroll Along Park and Lake Trails
The beaches aren't the only places to experience a good stroll. Just north of downtown, Crescent Lake is circled by a winding, one-mile-long concrete path. The city park is also a good place for tennis or a touch football game.
Other freshwater lake trails can be found inland at Walsingham Park and John S. Taylor Park in Largo and Lake Seminole Park in Seminole. You may spot bald eagles and alligators from Lake Seminole Park's two-mile-long multi-use trail, which is adjacent to the massive lake and protected wilderness area. The Largo Central Park Nature Preserve is ideal for those who prefer shorter asphalt tracks. Its ¾-mile trail through the woods is open to walkers, runners, bicyclists and roller bladers.
In Tarpon Springs, a historic town of Greek heritage, Fred Howard Park offers a dirt waterfront/walking trail that's gentle on the joints. While biking or walking at Wall Springs Park in nearby Palm Harbor, be sure to check out the natural flowing waters that turn-of-the-century spa-goers considered to have healing powers. Later, take a break to enjoy the park's boardwalks and 35-foot observation tower.
fresh air & fun
See More Outdoor Adventures