Board Sports: Paddleboarding, Skimboarding & More
With all our beaches, bays and waterways, St. Pete/Clearwater is a magnet for board sports enthusiasts. Learn about local favorites like kiteboarding and skimboarding here.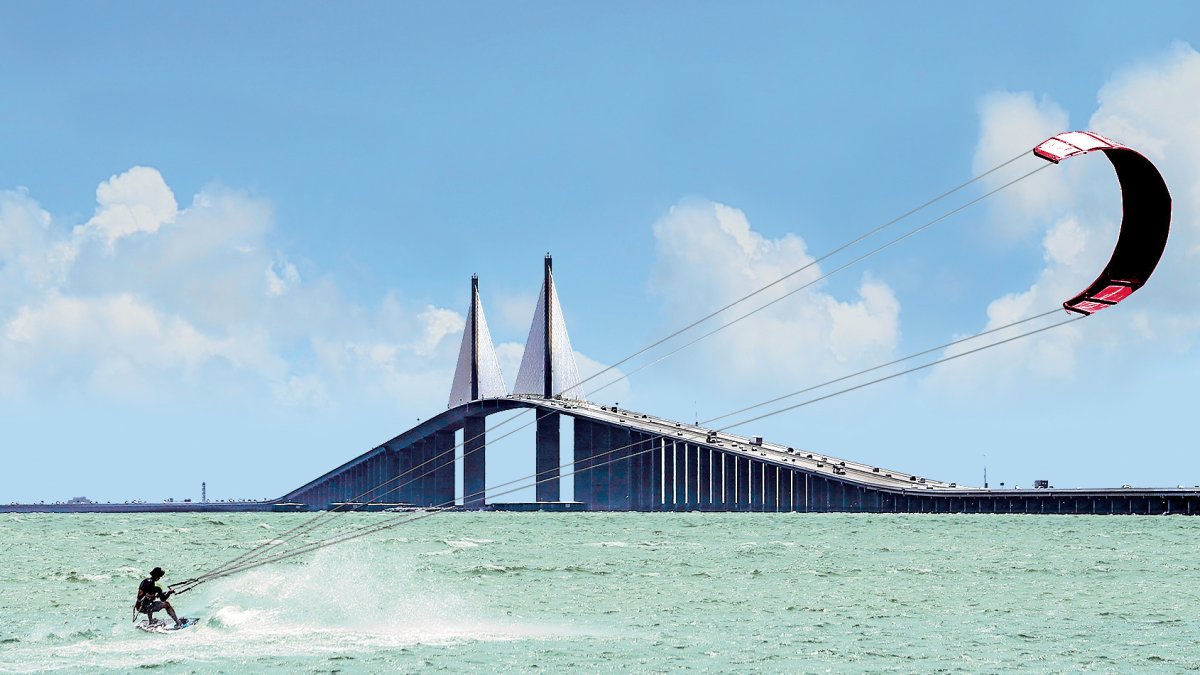 From stand-up paddleboarding or skimboarding along the Gulf of Mexico to windsurfing or kiteboarding in Tampa Bay when the wind kicks up, the area is great place for board sports of all kinds. With a quick check of the weather and a little help from the locals, you can find something to ride almost any day. And since you're never far from Tampa Bay or the Gulf, getting out on the water couldn't be easier.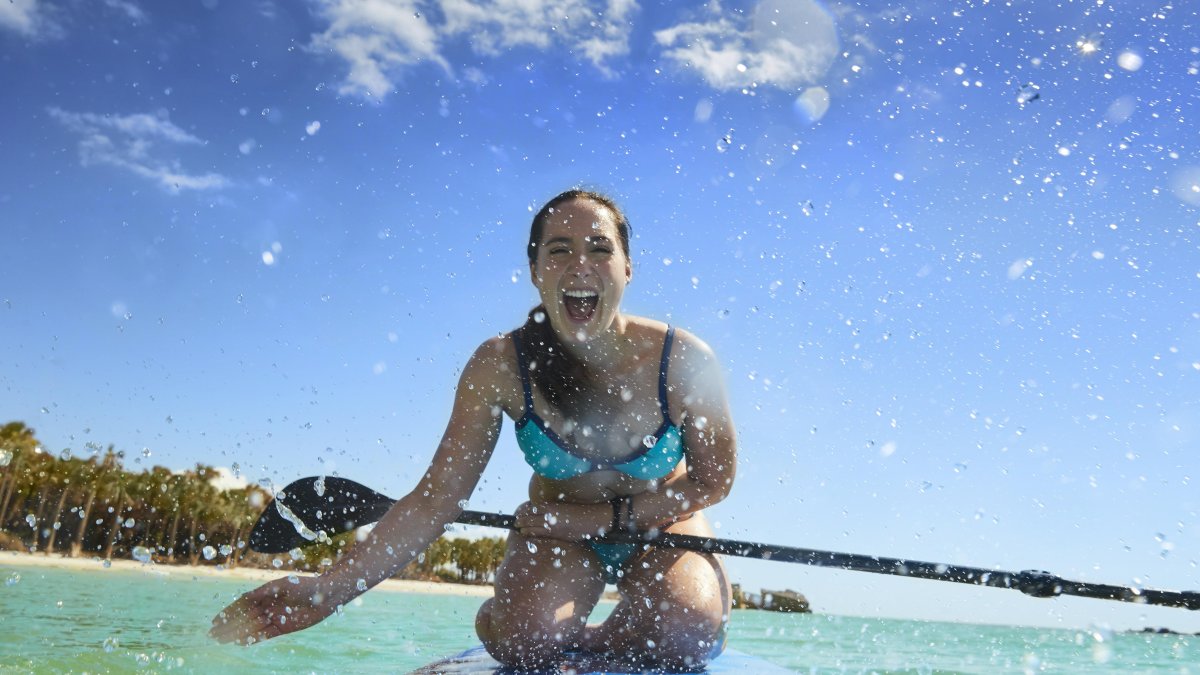 Stand-Up Paddleboarding: Fun, Fitness, and It Floats
Stand-Up Paddleboarding – also known as 'SUP' – has gained popularity worldwide, attracting surfers, kayakers and water lovers of all fitness levels. SUPs are a blast for anyone and offer a true full-body workout if you push it. Locals will tell you: It can take a little while to get the hang of it, but with some practice, you'll be gliding across the water like a pro.
You can find SUP outfitters throughout the area. Launch from the beach and paddle along the shore – the area's warm, calm Gulf waters were made for this. For a look into natural Florida, cruise the Intracoastal Waterway with SUP Escapes. Catch glimpses of native wildlife as you paddle along the coast or small mangrove islands.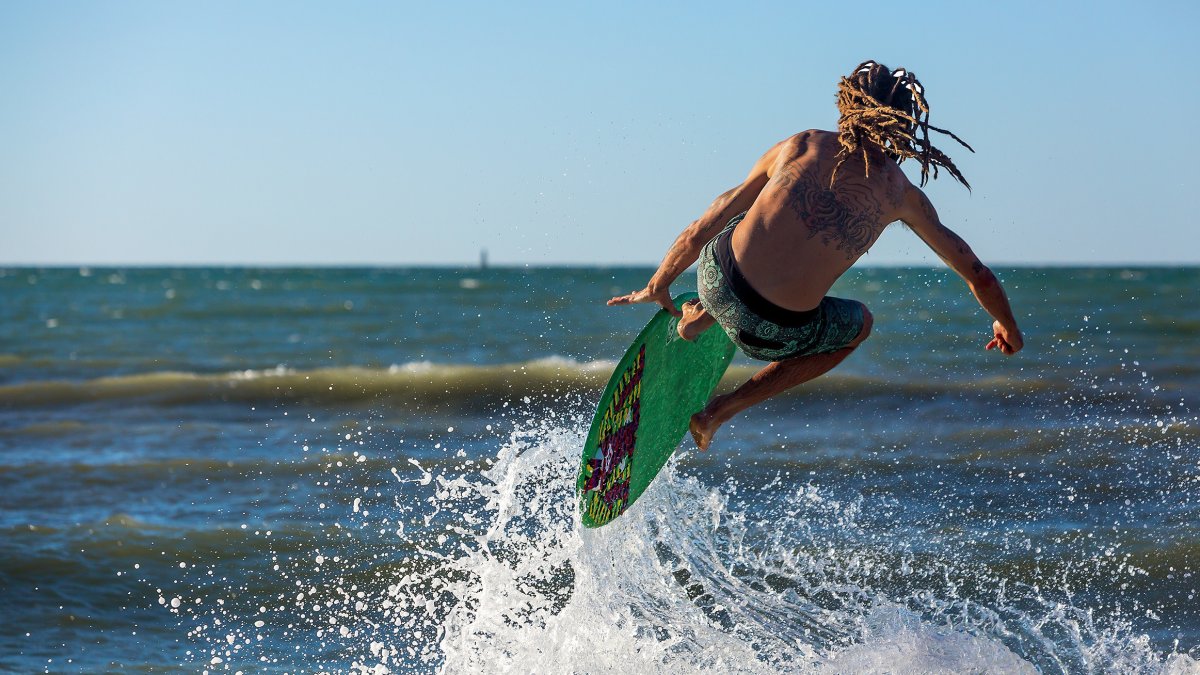 Skimboarding: Run, Drop, & Slide
The Gulf Coast is a skimboard mecca. With modern boards, skimboarders can rival surfers when it comes to ride length and quality. The shorebreak is often small and manageable, so most days are perfect for beginners. And should a swell arrive, the same goes for the surf, which usually stays around two to three feet. The Gulf's soft, sandy bottom is especially welcome.
You can pick up a skimboard or surfboard at one of many local surf shops, including Reno Beach Surf Shop in St. Pete. Make a point to stop into Nekton Surf Shop in Indian Rocks Beach, owned by Gulf Coast surfing legends, the Lopez family. Cory and Shea Lopez put Gulf Coast surfing on the map in the late '90s, ranking in the Top 40 of the Association of Surfing Professionals World Championship Tour.
Popular spots for skimming and surfing include Sand Key, Indian Rocks Beach and Redington Shores. With daily surf reports and photos as well as weekly forecasts, sites like Gulfster.com make it easy to track down some slide-worthy skim or surf.
If you're digging the beach scene and want to stay close by, check out the surf-themed Postcard Inn on the Beach. It's right on St. Pete Beach, voted TripAdvisor's No. 1 Beach in the U.S. for 2021. The hotel is "Endless Summer meets High Modern," with a touch of island style. They have SUPs for rent, too. Other beachfront hotels offering SUPs right onsite or within walking distance include Island Inn Beach Resort on Treasure Island and Palm Pavilion Inn on Clearwater Beach, which was named TripAdvisor's top beach in 2018 and 2019.  (Tip: To discover even more ways to enjoy our beautiful beaches and waterways, dive in to an amazing experience here.) 
Kiteboarding: Take to the Sky
St. Pete/Clearwater is a prime spot for what might be the most extreme sport to ever come out of surfing: kiteboarding, basically a combination of surfing, sailing and skydiving. Riders can travel up to 30 or 40 miles per hour, soaring several stories high.
The hotspots are near the stunning Sunshine Skyway Bridge and Fort De Soto Park; both have access to Tampa Bay. Riders know about this body of water's unique nature: While you can certainly kiteboard on the Gulf, the bay is good for kiteboarding no matter what direction the wind is blowing.
The sport is demanding and lessons are an absolute must. Several outfitters can get you set up with gear and lessons; Best Pro Kiteboarding Center in St. Pete Beach is one to try. Be ready to be pulled around the water by a very large kite. But once you get a hang of it, well, it's like nothing else in this world.