Best Venues to Hear Live Music
Jazz, blues, rock and so much more. St. Pete/Clearwater has modern music halls, open-air band shells, intimate clubs and historic theaters.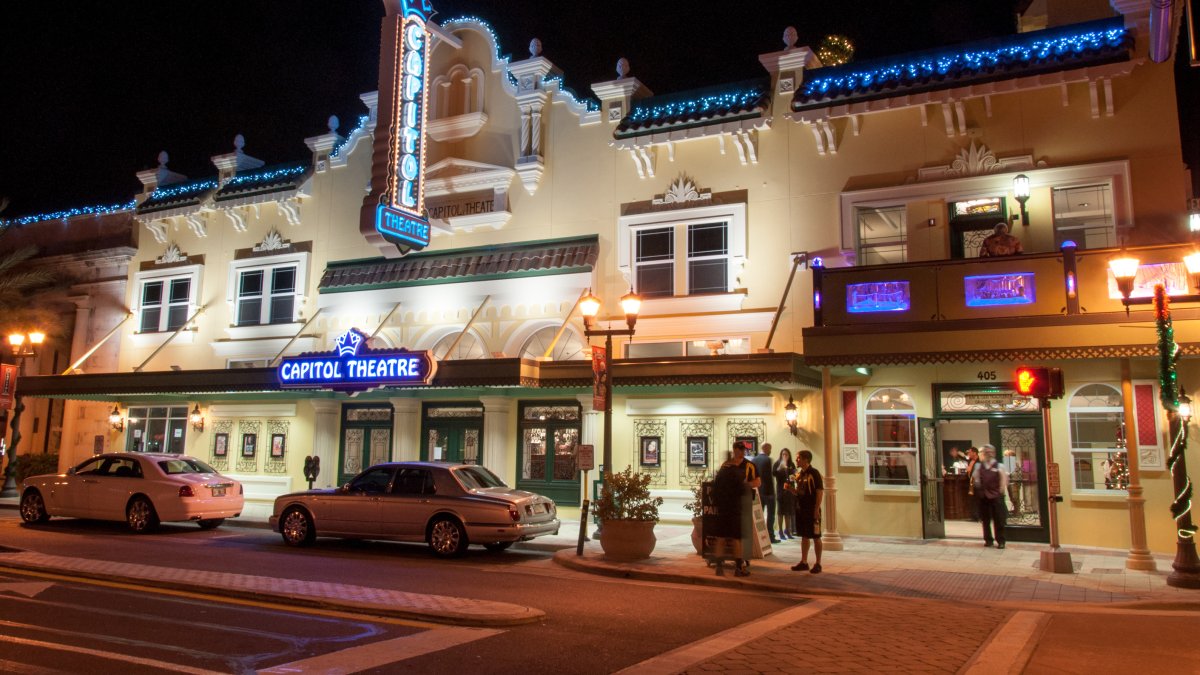 Enjoy great acoustics and a knock-out setting as you listen to live music, whether it's a national act, local jazz or the house band. A host of delicious dining destinations and bars located near each venue promise a full-blown entertainment experience.
Ruby's Elixir, downtown St. Pete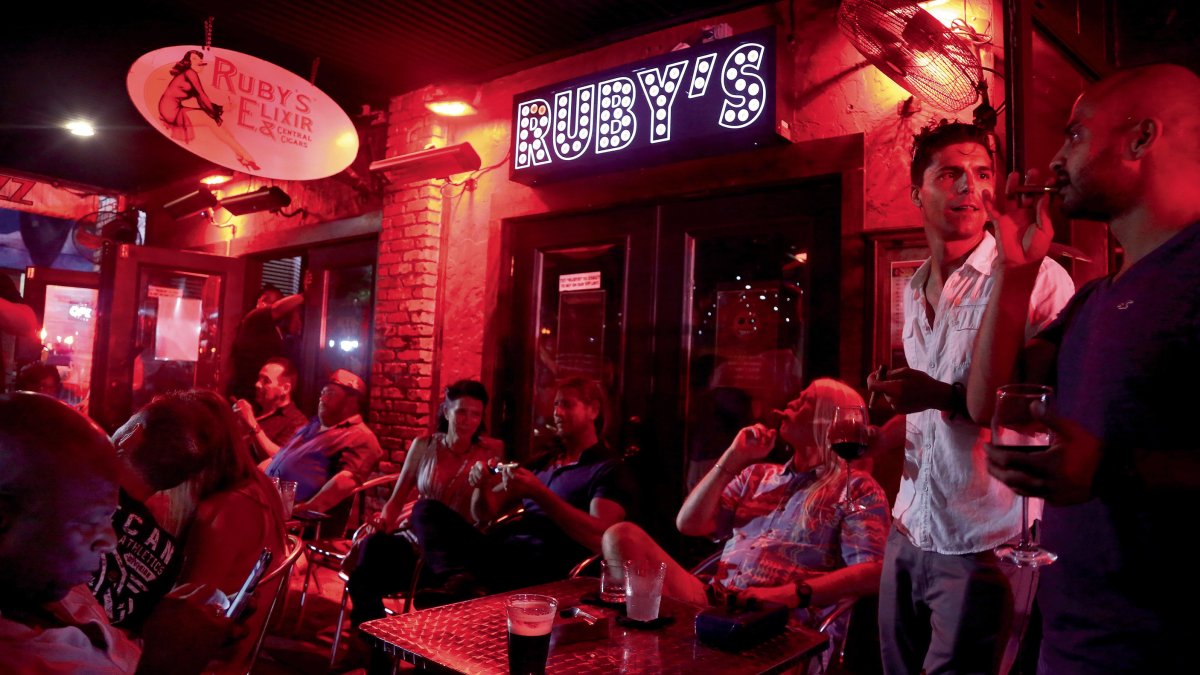 Ruby's is a swank and sophisticated speakeasy with a Prohibition era feel. Focusing on live music, mixology and conversation. With Pin-Up Art from the '40s & '50s and proper Ruby Red elegant lighting, an intimate stage showcases jazz and blues artists on any given night.
Exlore More
Bilheimer Capitol Theatre, downtown Clearwater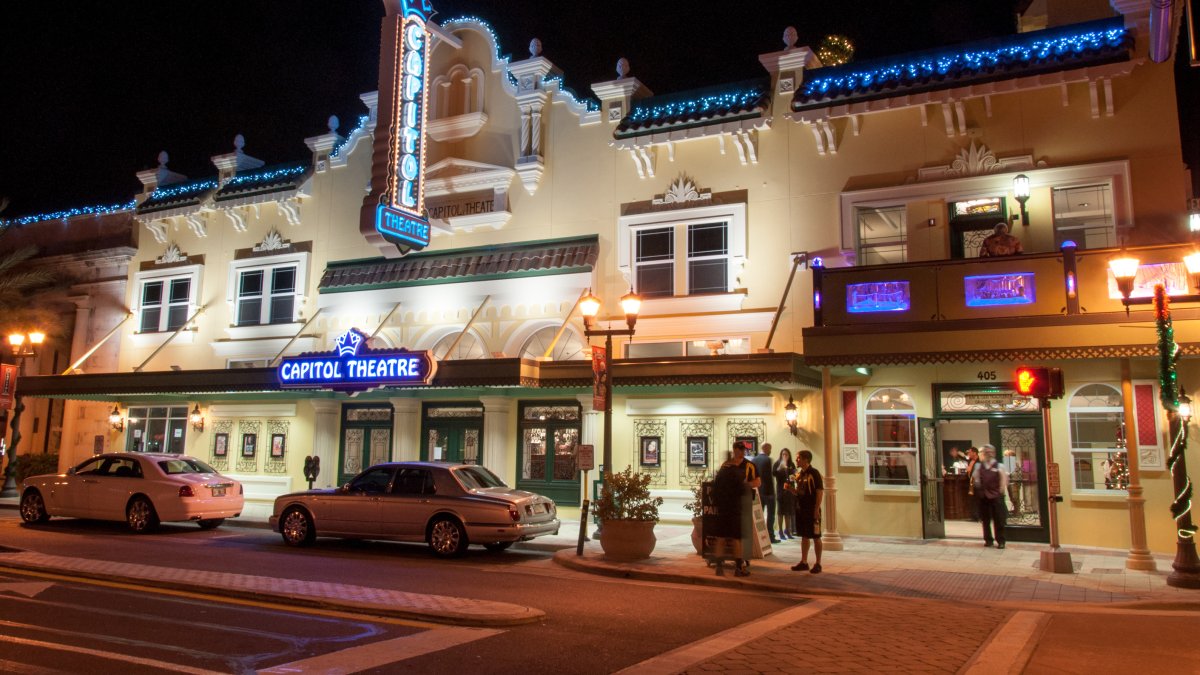 Don't miss Grammy-award winning acts at downtown Clearwater's Bilheimer Capitol Theatre in a grand historical setting. This classical Mediterranean gem has hosted contemporary and classical performances since 1921.
Explore More
Coachman Park, downtown Clearwater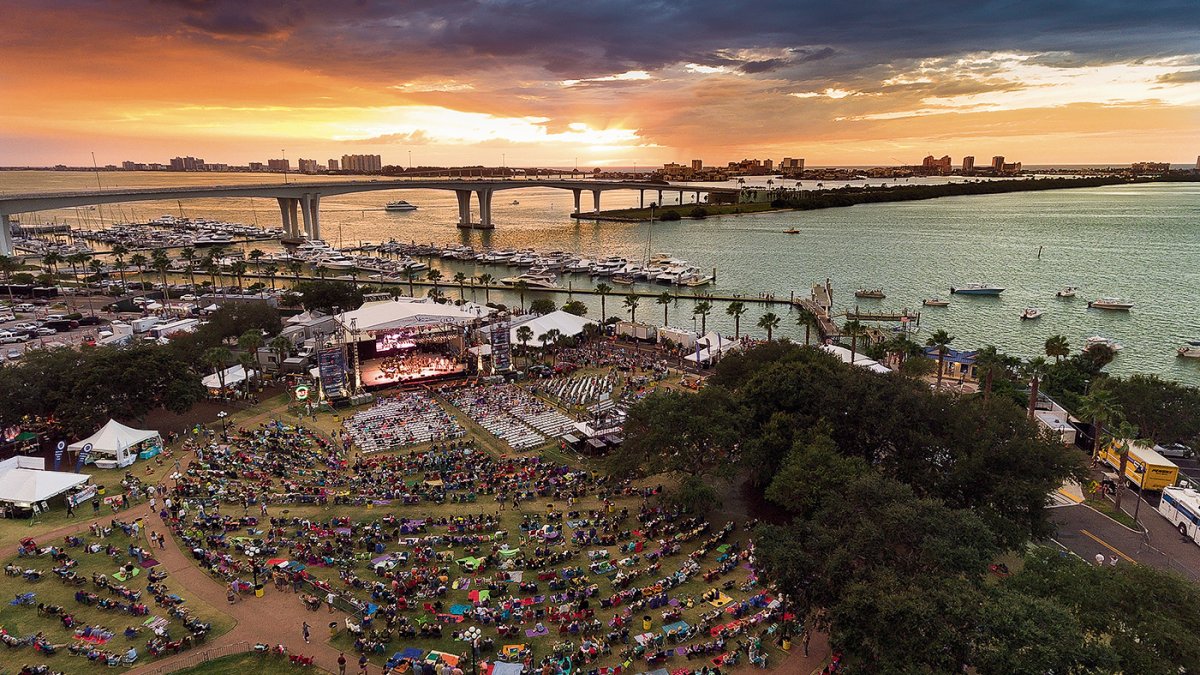 Make your way to downtown Clearwater's Coachman Park for an outdoor concert with lovely waterfront views. The park hosts themed festivals featuring top musical acts throughout the year, but it's perhaps best known for the Clearwater Jazz Holiday, a gathering of some of the world's greatest jazz talents that takes place in mid-October.
Wxplore More
Jannus Live, downtown St. Pete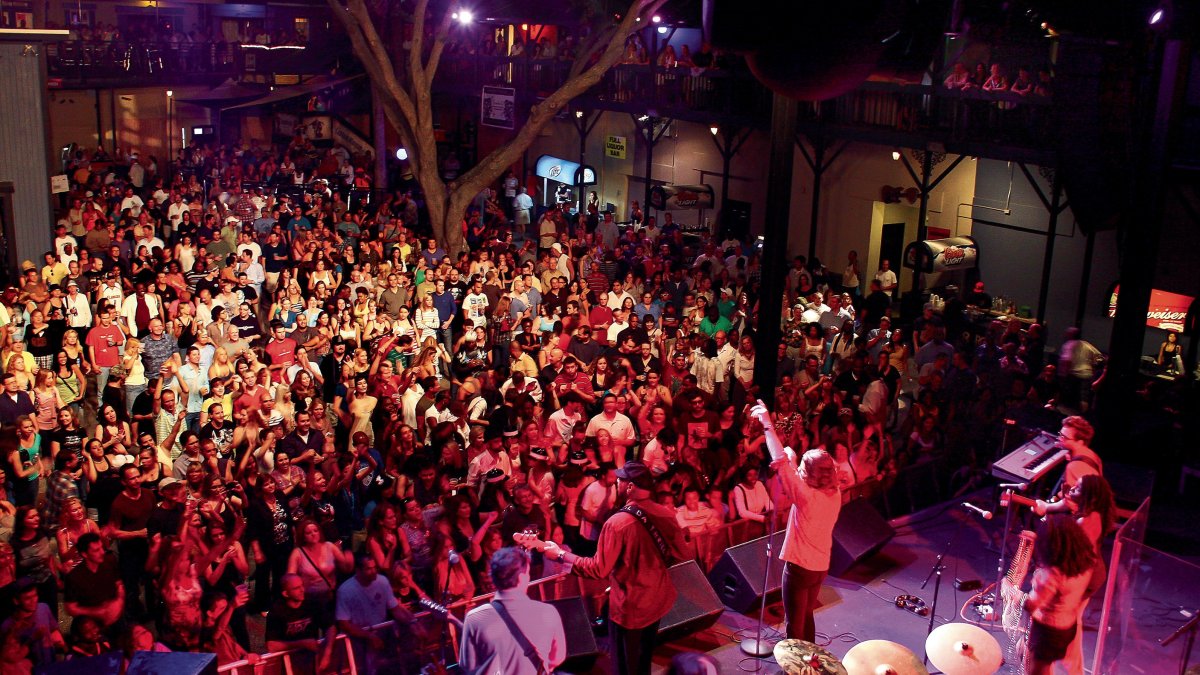 One of downtown St. Pete's signature music venues, the historic Jannus Live, features major bands and some excellent covers in a standing room only venue  beneath the stars in a cozy, tucked-away courtyard. DJs and local acts round out the international and national tour lineup. Avid fans tout everything from the sound system and the balcony views to the drink carts and the vast array of musical styles.
 
Explore More
Mahaffey Theater, downtown St. Pete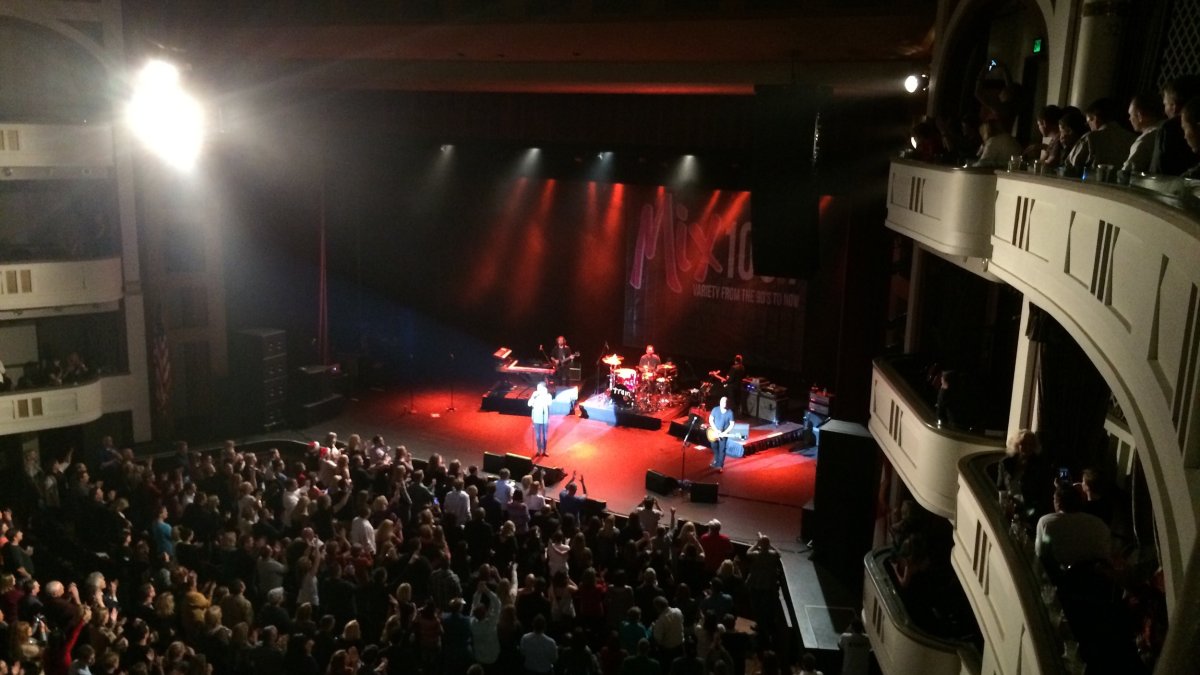 The height of elegance, the Duke Energy Center for the Arts - Mahaffey Theater in downtown St. Pete offers gripping performances ranging from Broadway musicals and comedy shows to classical concerts by The Florida Orchestra and singer-songwriter acts. Before the show, take in the views of Tampa Bay and The Dali Museum from the theater's outdoor plaza.
Explore More
Dunedin Brewery, Dunedin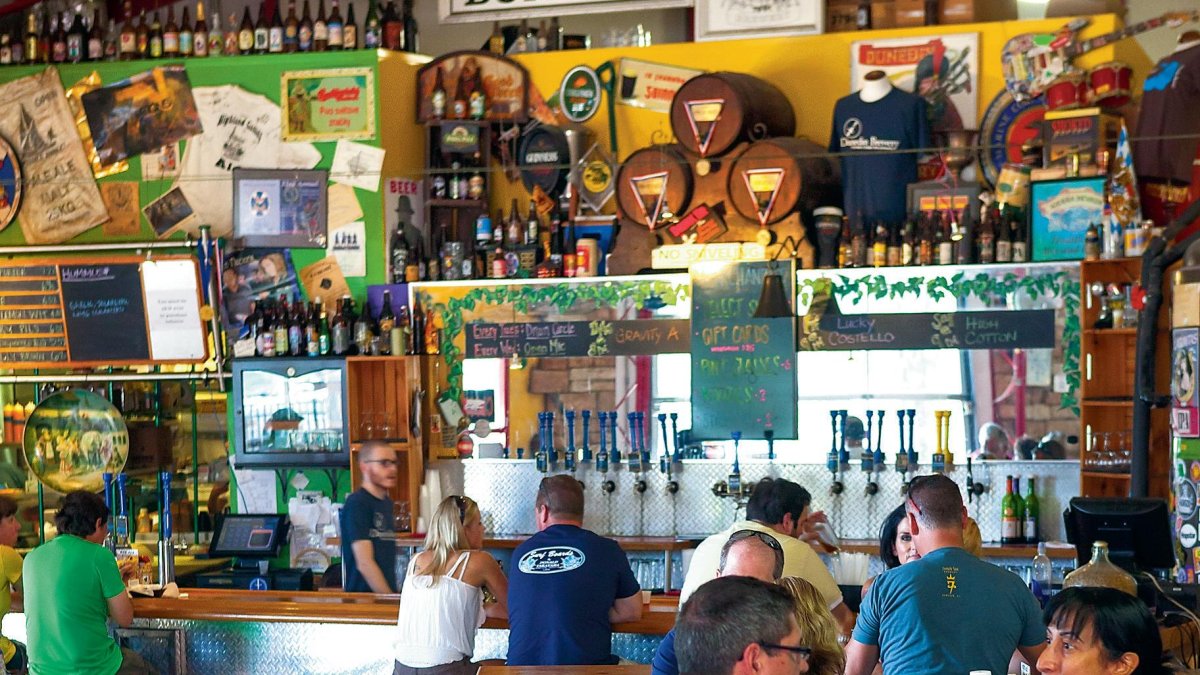 Dunedin Brewery claims to be Florida's oldest craft brewery. Pop in for a small-batch beer, a brewery tour or a nighttime musical performance. In any given week, the local and national acts span the gamut from funk and jazz to rock and bump.
Explore More
Palladium Theater, downtown St. Pete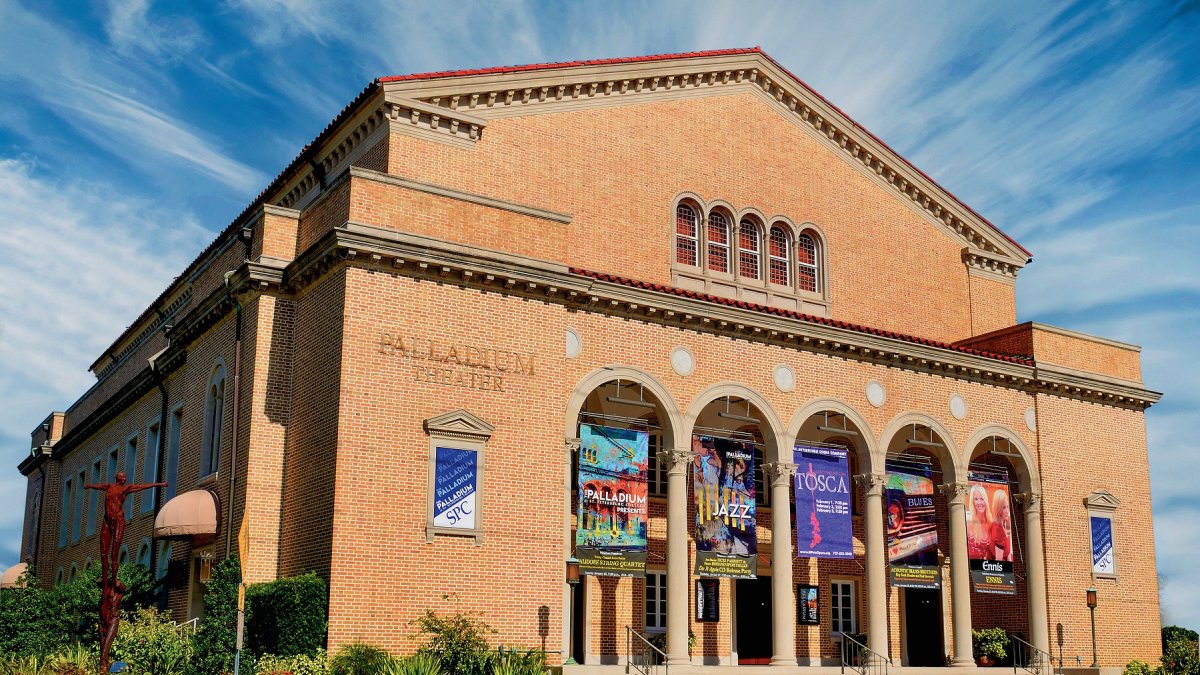 Enjoy both intimate and large performances at the two venues housed in the Palladium Theater in downtown St. Pete. The 850-seat Hough Hall and the far more intimate candlelit 175-seat The Side Door cabaret deliver classical, jazz, blues, rock,country and opera performed by St. Petersburg Opera Company. But there's more: dance, comedy and literary events flesh out the robust offerings.
Explore More
Ruth Eckerd Hall, Clearwater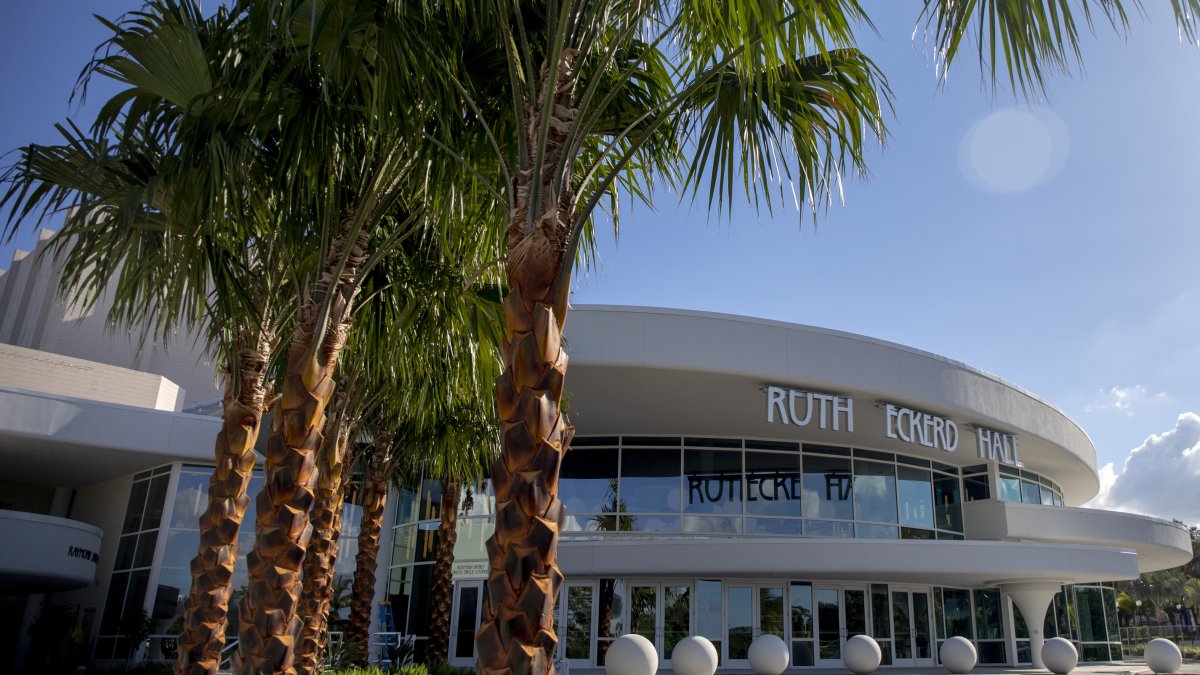 For a big night out, check out the headliners at Clearwater's ultra-modern Ruth Eckerd Hall. The venue's near-perfect acoustics receive rave reviews from artists and audiences alike and there's simply not a bad seat in the house. Join legions of avid fans who flock to hear such Rock and Roll legends as Ringo Starr and Peter Frampton. The nation's most popular performers wouldn't consider skipping this venue when they're on tour.
Explore More
Floridian Social Club, St. Pete
Originally built as a bank, the old-world Beaux Arts facade of the 705-seat Floridian Social Club serves up an interesting contrast to the facility's state-of-the-art tech and the contemporary bands (touring and local) that perform there, who couldn't possibly be any more 'with it.' Four full beverage bars ensure an extra good time for all. With a close-to-the-stage pit and an upstairs balcony overlooking all the live action, you'd be hard-pressed not to be in on it, wherever you end up. Come here to listen to music genres ranging from jazz and punk to rock and ska.
Explore More
The Ringside Cafe, St. Pete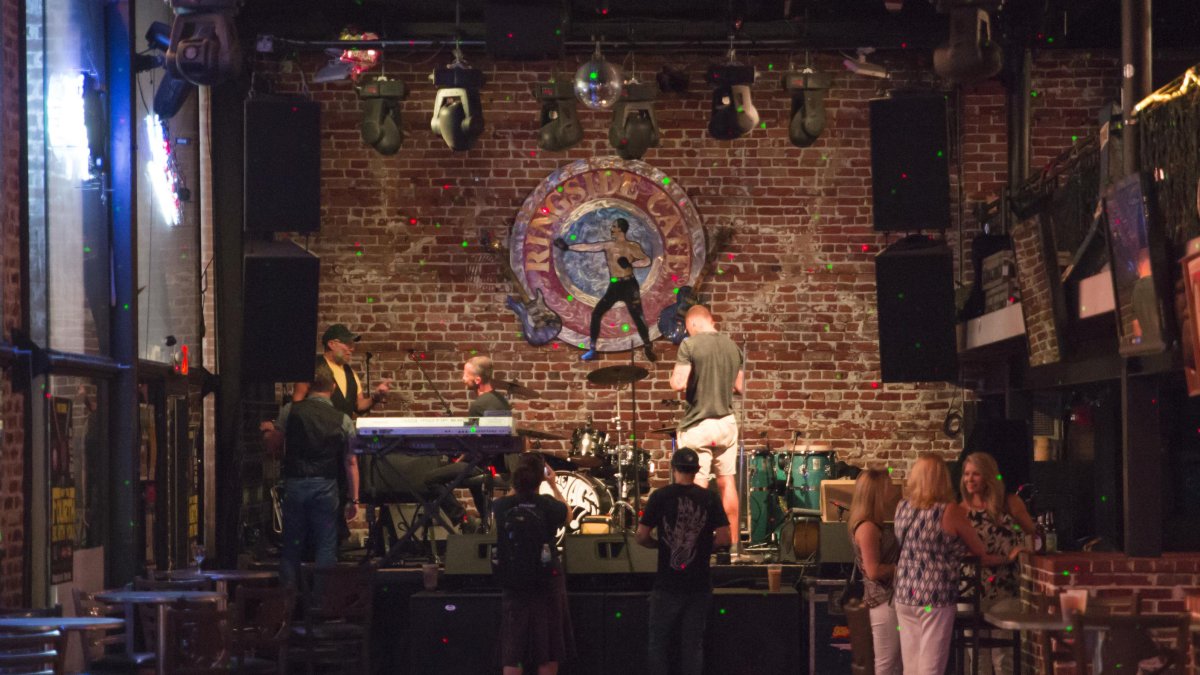 Another intimate and classic St. Pete venue is the Ringside Cafe located in the heart of downtown in a 1912 building. It gets its name from its original building's former status as an amateur boxing center and though talented musicians have replaced the fighters, the shows still pack quite a punch. The venue serves up rock and blues acts seven nights a week along with yummy beverages.
Explore More
Neptune Lounge & Cyclery, Tarpon Springs
Cyclists peddling along the Pinellas Trail in Tarpon Springs won't want to miss the Neptune Lounge & Cyclery. The cyclery seduces in the daytime with great bikes and accessories while the Lounge comes alive in the evening hours with wine, cold beer and original music by local bands.
Explore More
Live music at Beach Bars & Tiki Huts - all over!
Wherever you stay on the beaches of St. Pete, Treasure Island, Madeira or Clearwater, there's a tiki hut or a beach bar right around the corner. For example,  get your live music fix seven days a week on Sunset Beach's Ka'Tiki in Treasure Island. Walk up from the beach to enjoy a $3 cheeseburger and weekly specials for beer and cocktails as you listen to local bands. If you're in Clearwater Beach, you'll not want to miss the legendary Shepard's entertainment complex, at Shepard's Beach Resort, which also has live music daily. Down south near Pass-A-Grille? Check out Paradise Grille's Seagrape Stage which brings in national and international musicians from the "trop rock" genre.
 
Explore More
what's trending
Top Dining & Drink Spots