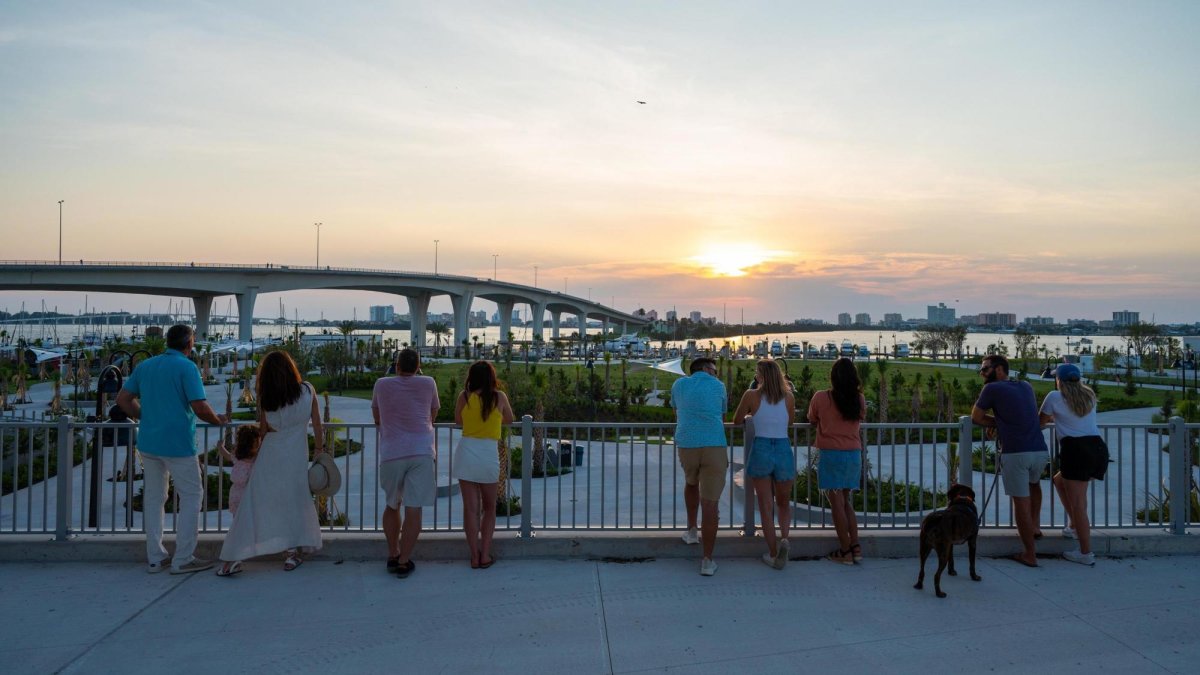 Reopened in summer 2023 to great fanfare, Coachman Park in downtown Clearwater has undergone an $84 million makeover. This scenic spot on a bluff overlooking Clearwater Bay now boasts a stunning 19-acre park with green spaces and a state-of-the-art music venue. Nature lovers, fans of music and anyone looking for a place to relax and unwind will want to check it out.
The Sound at Coachman Park
The park's centerpiece is The Sound at Coachman Park, a brand-new amphitheater that seats 4,000 under cover and can accommodate 5,000 more on the lawn. Check out the exciting line-up of musical acts and other programming, which features many well-known names. The year-round calendar is managed by Ruth Eckerd Hall.
Greenspaces
The park's new design makes the most of its spectacular setting. A grand walkway leads down from the entrance past cascading waterfalls. Winding paved paths, shaded by trees and canopy structures, feature many seating areas including picnic tables. Visitors can explore the pedestrian bridge over a lake, walk past five towering torches by the waterfront and rest on the steps to enjoy million-dollar sunset views of the water and Memorial Causeway Bridge, which connects to Clearwater Beach.
Playground and Splash Pad
The pirate-themed playground has two climbing structures, slides, a raised catwalk and features that make it accessible to children with disabilities. The large, year-round splash pad has 68 nozzles and four vertical fountains, and parents can keep an eye on their children from shaded benches. A nearby picnic pavilion is available to be rented for birthday parties and other events.
Activities and Events
The park is a lively place, with vendors, food trucks and buskers, especially in the evenings and on weekends, as well as free daily live music and regularly scheduled farmers markets and craft fairs. Public art including murals created by local artists add flair to the space.
Getting to Coachman Park
The address for the park is 300 Cleveland St., Clearwater, FL 33757. Find directions to Coachman Park from St. Pete and other nearby destinations.
Parking at Coachman Park
There are about 3,000 parking spaces in lots and garages within five to six blocks. Check out parking information, with a map of city-owned parking garages and parking lots as well as street parking and private lots and garages. Once you park, ride the convenient parking shuttle, which runs in a continuous loop with stops in multiple locations throughout downtown Clearwater, including remote parking lots. The parking spaces in Coachman Park are just for disability parking.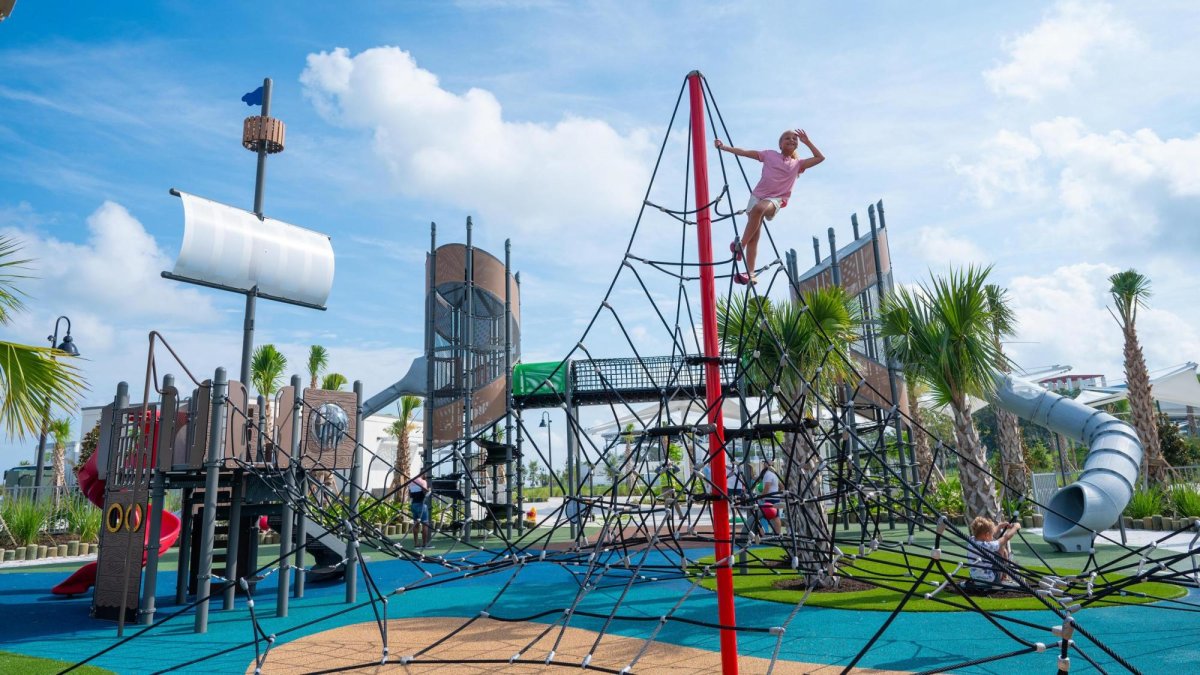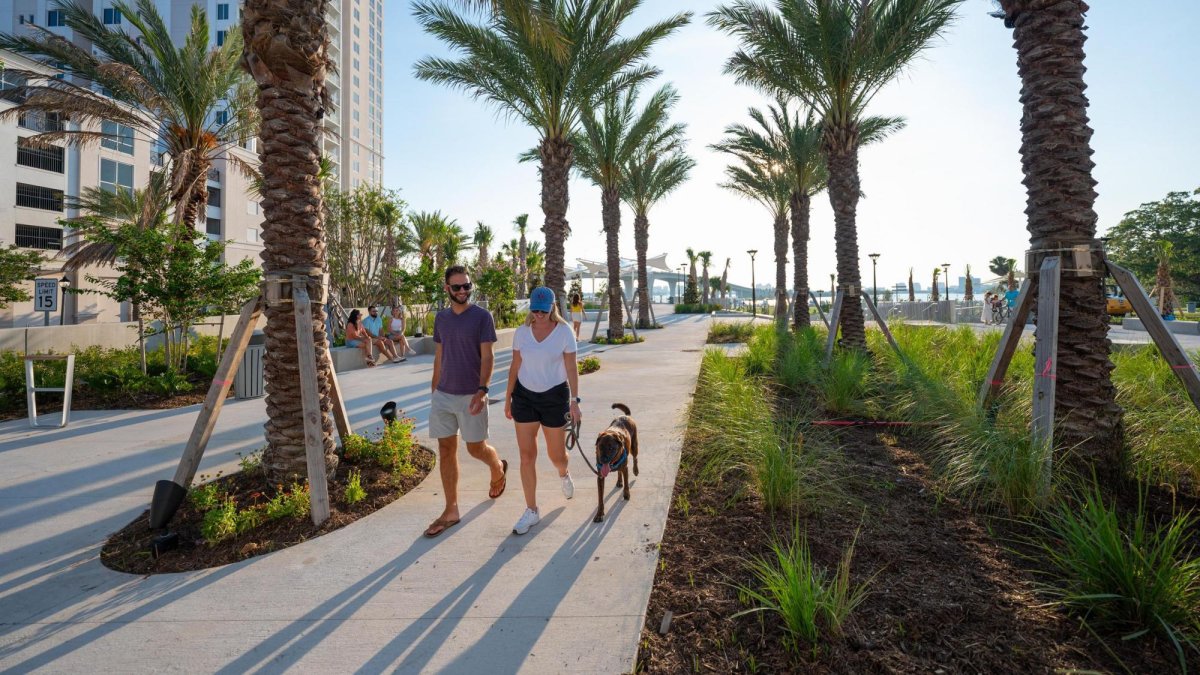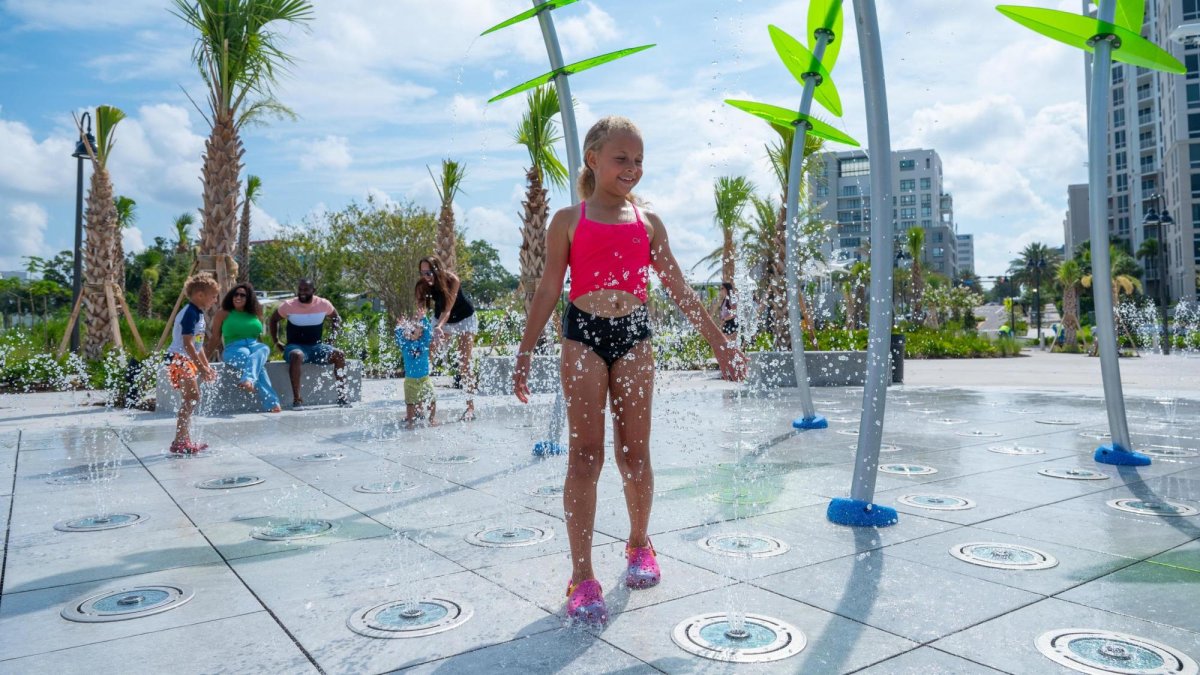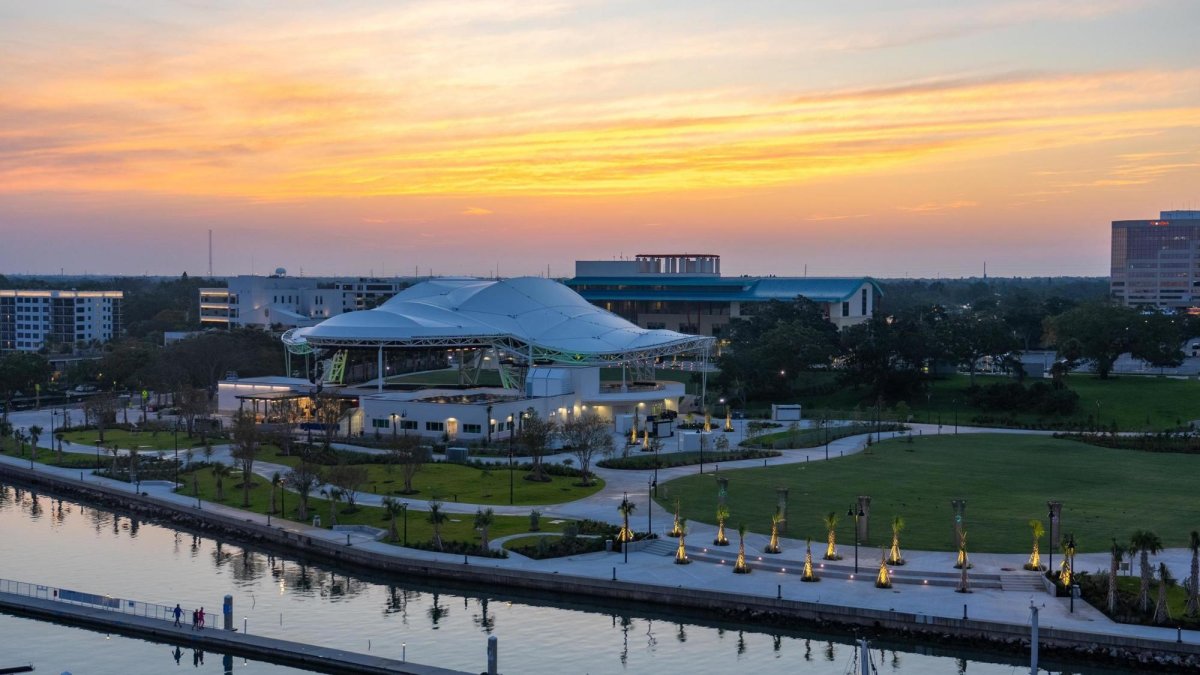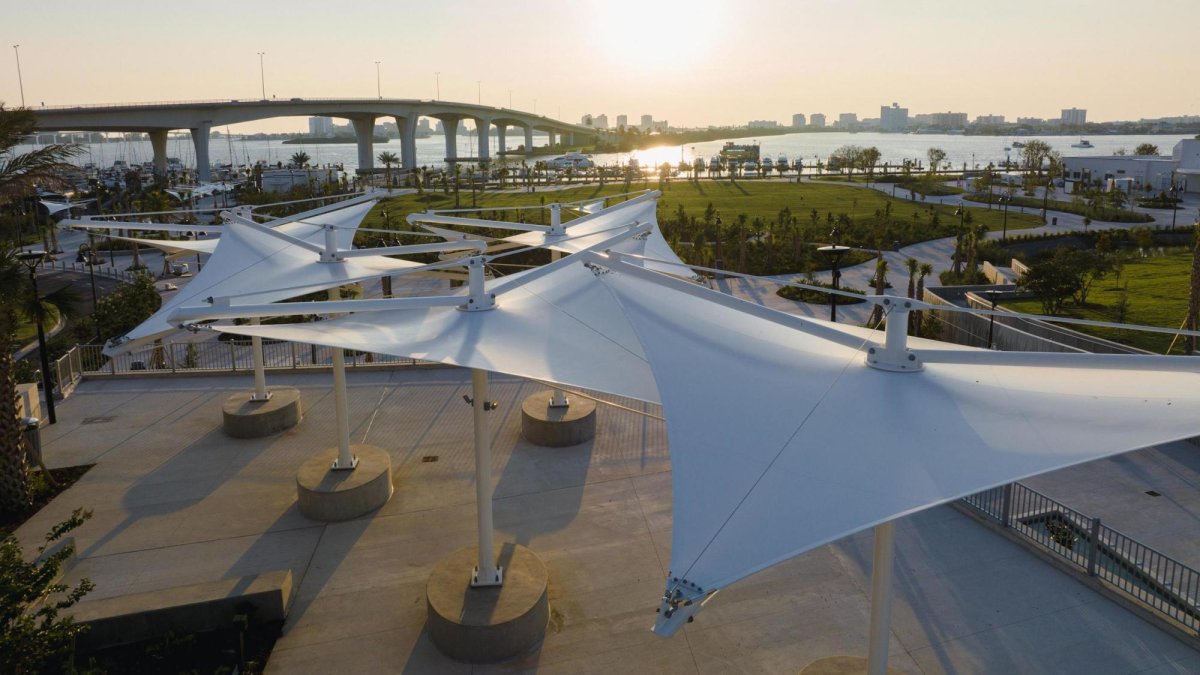 general information
Family-friendly

Free admission
park activities