Explore Anclote Key
Named a Best Hidden-Gem Beach by USA Today, Anclote Key Preserve State Park spreads over 400 acres, with miles of white-sand beaches accessed only by boat.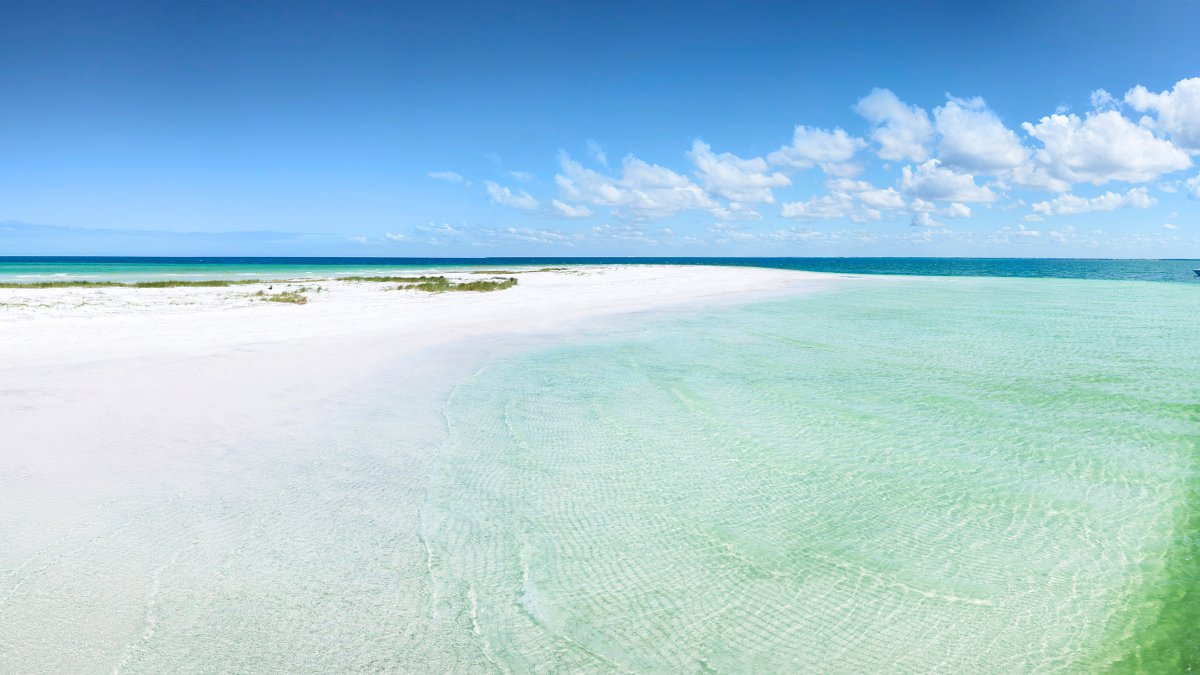 Things to Do on Anclote Key
Explore the four islands that make up the park: Discover Anclote Key, North Anclote Bar (this is the dog beach everyone loves), South Anclote Bar and Three Rooker Island.
See the island's lighthouse: The Anclote Key lighthouse is located on the southern end of Anclote Key. Unlike lights of the mid- and upper-Atlantic, this lighthouse is a square pyramid made of cast iron—it looks like a giant iron statue standing sentinel to guide boaters in the Gulf.
Enjoy the beach your way: Stroll miles of white sand beaches in relative seclusion. Or lay down a couple blankets and simply relax on your very own island getaway.
Experience nature: Bring binoculars and catch sight of bald eagles, oystercatchers and other shorebirds. Go snorkeling, fishing, or have a picnic.
Sun's setting, but you're not ready to leave? No problem. Anclote Key Preserve is one of the rare public parks in Florida where primitive beach camping is allowed.
 
Fire up the grill for a cookout near the beach, and forget the sounds and sights of civilization for awhile: Anclote Key may be less than four miles from mainland Florida, but a night or two of camping here will leave you feeling like you've been transported to a remote island getaway. Enjoy the beauty of the star-filled night sky. Fall asleep to the soundtrack of waves, and wake in the morning to songbirds. Go for a morning walk, and you might see roseate spoonbills and herons in the mudflats.
 
A few things to know before you pitch your tent: You'll have to bring your own food and drinks, though Anclote Key Preserve has grills, picnic tables, a pavilion and composting toilet. Camping registrations can be made by calling the resident ranger.
 
Anclote Key is accessible only by boat, making it the perfect destination to getaway for the day.
How to Get to Anclote Key Preserve
Located three miles off the coast of Tarpon Springs, Anclote Key Preserve is only accessible by private charter boat or ferry. Note that ferry services do not offer drop-offs for overnight visitors — campers will have to make arrangements for private transport.
 
Ferry service to the island is offered by:
These ferries leave from Tarpon Springs' historic Sponge Docks. 
 
Top Tips for Visiting Anclote Key
The park is open 8 a.m. until sunset year-round.
There or no stores or snack bars on the island (in fact, no services or amenities of any kind), so bring your own water, food and supplies—and take all your belongings, including trash, with you when you go.
There are no lifeguards on duty at Anclote Key so be careful when swimming (there are flags posted at the welcome station that tell you about local water conditions).
 
sunshine here
More About America's Best Beaches