Cheap Eats: Dine for $10 or under!
Fresh tacos, made-to-order sushi, savory barbecue and southern style breakfast ... eat on a deliciously affordable budget on vacation!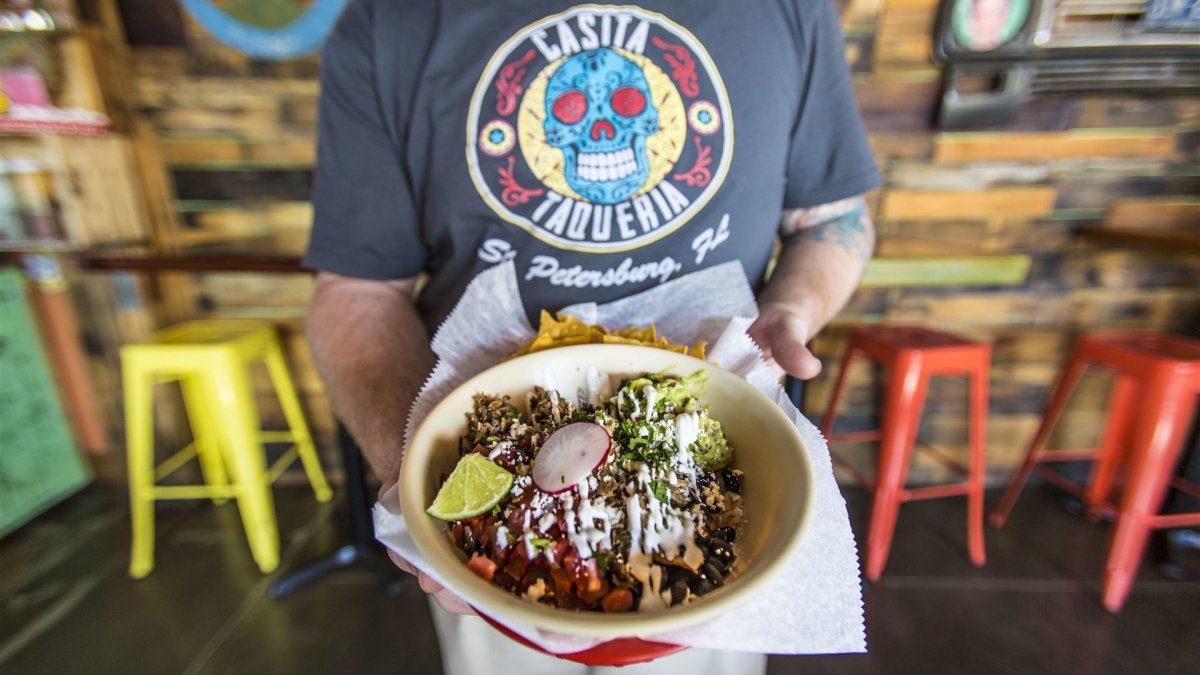 Johnny Grits, Tarpon Springs
This almost-hidden place is crave worthy. Known for their homemade grits and southern-style breakfast specialties, some of the best are under $10 each. Bring your friends so everyone can order something different and then demand mandatory sharing. Order: Big Daddy's Biscuits & Gravy ($7.95), Sweet Potato Pancakes ($7.99), Country Fried Chicken Bowl ($8.95), or Country Omelet ($9.99).
Explore More
Reel BBQ, Palm Harbor
This roadside, stationary food truck may be small, but it serves up delicious BBQ for a reely big appetite. Try the Pulled Pork Grilled Cheese Sandwich, which features slow smoked pork topped with melted cheddar cheese between two pieces of garlic Texas toast. Grab a fork, you'll need it! At just $7.99, be sure to order a Sweet Tea for $1.25 to help wash it down, or BYOB - they're cool with that!
Explore More
Pearly's Beach Eats, Clearwater Beach
Find fabulously fresh (and affordable!) salads, sandwiches and tacos at this adorable Key West-style cottage, just a couple blocks from Clearwater Beach. Grab a great lunch in the courtyard for under $10... some of our faves are the blackened Fish Tacos served with chips and salsa or the Chicken Baja Bowl served in an edible taco shell, both priced at just $9.95.   
Explore More
Green Mint Asian Grill, Clearwater
Friend or pho? Everyone's friendly at this fast-casual Vietnamese-inspired restaurant. Go for the Green Mint Bun: grilled shrimp, pork & a spring roll over vermicelli rice noodles with fresh mint leaves, bean sprouts, lettuce, cucumbers, pickled carrots & daikons, crushed peanuts & house sweet chili sauce for just $9.95.
Explore More
Kooky Coconut, Indian Rocks Beach
Nothing rounds out a perfect day at the beach like a burger and ice cream! This kooky little shack serves up delicious 5 oz. cheeseburgers with a side of chips for just $5.98. Compliment that with a smoothie or an ice cream cone featuring locally made Working Cow Ice Cream without breaking your $10 budget.
Explore More
Casita Taqueria, St. Petersburg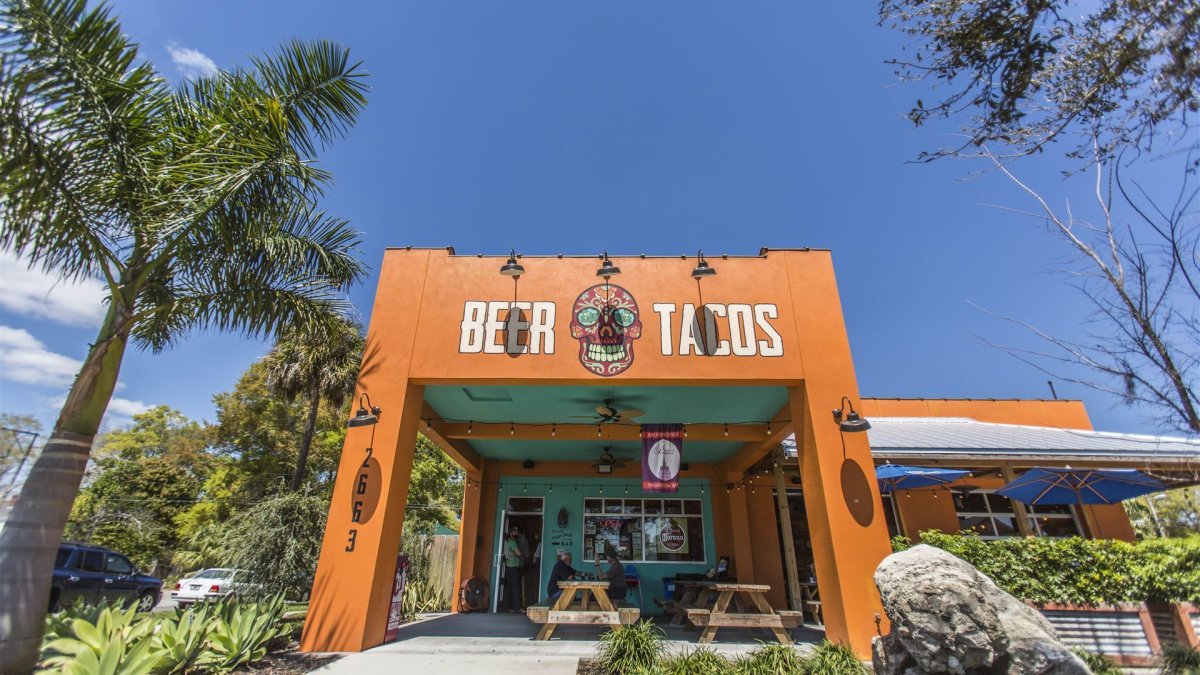 Always a go-to for local (St. Peters) 'Burgers, Casita Taqueria serves up super fresh, Mexican-inspired food, but the tacos are the real show-stoppers. Homemade soft corn tortillas can be filled with your choice of carnitas, barbacoa, carne asada, chicken, fish or shrimp. Ranging from $2.99 - $3.75 each, you can afford to select 2-3 of these delicious hand-helds to fill your belly for under $10. 
Explore More
Rollbotto Sushi, St. Petersburg
At this fast-casual sushi joint, customers can choose unique rolls such as the Bot Kahuna filled with tempura shrimp, pineapple, cucumber and coconut, or create their own customized roll. Fresh staples to create endless combinations are available and each roll yields 10 pieces each! Averaging around $7-8 per roll, you could even throw in a cup of miso soup or an order of edamame and still hit your goal of just $10.   
Explore More
Zaytoon Grill, St. Petersburg
Grab your favorite baba ganoush and head to this casual, family-owned Mediterranean place for authentic kebabs, hummus, homemade falafel and more. Our pick is the Shawarma Bowl featuring a generous portion of basmati rice, chicken, tomato and cucumber salad, seasoned red onions and the house tahini sauce for just $9.99.
Explore More
Stella's, Gulfport
This is a great brunch spot! In the middle of quirky Gulfport, this place is jam-packed on Saturday and Sunday mornings with patrons of the two-legged and four-legged kind. Definitely check their daily specials board when you arrive, but you can always depend on the Fried Green Tomato Benedict served with a choice of side for just $9.95. 
Uptown Eats, St. Pete
Uptown Eats is new to the local restaurant scene and serves up some of the most creative breakfast and lunch dishes you'll find anywhere. Everything is made fresh, in-house, and it shows. We haven't found anything on the menu we haven't liked but our favorites include Greens-N-Things Bowl - sauteed daily greens topped with a housemade cornbread crumble, perfectly fried eggs, black beans, sweet potato, avocado, green onions, cotija cheese with a slightly-spicy jalapeno aioli. It's the perfect balance of sweet, spicy and savory. And it's Gluten free for only $9.  It's located in St. Pete's MLK District, right next door to MIZE Gallery and Neat Neat Neat St. Pete. 
treat yourself
More Delicious Dining