Outdoor Dining: Clearwater/Clearwater Beach
Check out some of the best outdoor dining options in Clearwater and Clearwater Beach.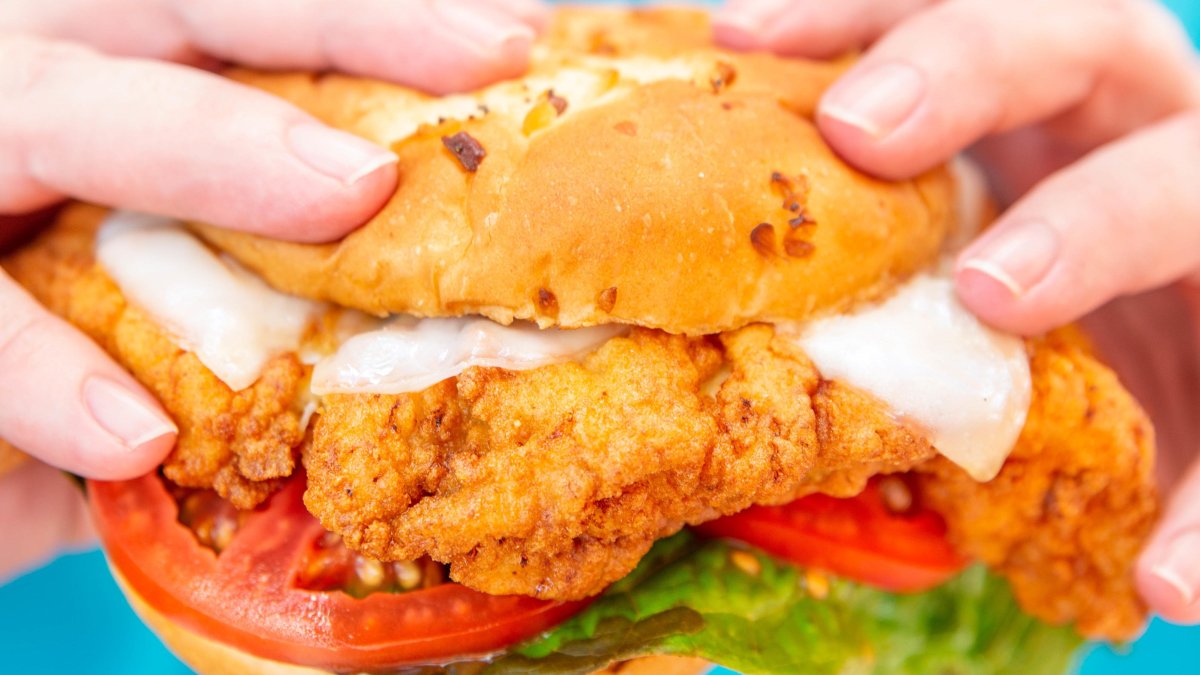 Frenchy's Original Cafe
If you've visited St. Pete/Clearwater before, you've heard about the Frenchy's family of restaurants, offering fresh seafood in a flip-flop-casual atmosphere. Here's your chance to see where it all started way back in 1981 - still going strong. Try This: It would be a sin to dine here without ordering a Super Grouper sandwich and Frenchy's famous smoked fish spread with crackers.
O'Keefe's Tavern
A tiki bar and outdoor patio with an Irish pub menu? We're in! This restaurant has been part of the Clearwater dining scene since 1961, so it's clear they're doing things right. Try This: Have some traditional Shepherd's Pie or try an "Irish Puff" - a flaky pastry with corned beef, cabbage and a cream sauce inside.
Wildflower Cafe
This friendly little breakfast-brunch-lunch spot has a pretty outdoor patio and it's right on the Pinellas Trail, making it a popular spot with bicyclists. Try This: If you have a sweet tooth, order a mimosa and the Mile-High Baked French Toast. Fans of savory dishes will enjoy the Signature Cheesy Grits & Scrambled Eggs or the avocado toast on fresh Challah bread.
Palm Pavilion
A local hangout since 1926, Palm Pavilion Beachside Grill & Bare was named the 2021 Best Beach Bar by voters in the "Best Of" contest. Savor seafood, steaks, crab chowder and smoked rips while enjoying beautiful Gulf Coast views. Live music is every night of the week!
Sandbar at Opal Sands
Stroll up to the Sandbar at Opal Sands after a fun day on Clearwater Beach for cool cocktails, great food and a relaxed atmosphere. Try a tiki cocktail such as the Cuban Punch, Blueberry Mojito or a classic Rum Runner.
Jimmy's Fish House & Iguana Bar
You'd be forgiven if you thought you might have landed in Key West when you visit Jimmy's Fish House & Iguana Bar. This hub of fun and cocktails features the largest waterside deck on Clearwater Beach and is a perfect place to meet (or make) friends with plenty of appetizers and cold beverages. Enjoy a pretzel shaped like an iguana, grilled Gulf Harvest Oysters, peel & eat shrimp and grouper nuggets.
Jimmy's Crow's Nest
Jimmy's Fish House & Iguana Bar has a sister restaurant - Jimmy's Crow's Nest, which was rated the people's choice no. 1 rooftop bar in 2018, 2019 and 2020. Toast sunset with a free shot during their nightly sunset celebration. The restaurant offers a menu similar, though slightly smaller, to it's Fish House.
Latitude 28
Open for breakfast and dinner and offering both indoor and outdoor seating. Latitude 28 curates a menu composed of the freshest and finest sourced ingredients, impeccably prepared and inspired by the Mediterranean coastal regions.
Deep End
Located on the 11th floor rooftop, The Deep End offers endless Gulf views in a casual, panoramic atmosphere and a cuisine inspired by the flavors of fresh Peruvian ingredients shaped by traditional Japanese techniques.
Eskape
Marrying local flavors with intuitive service in a casual water front setting, ESKaPe is a haven to discover the essence of the Gulf. For guests of the Resort, ESKaPe is open mid-day.