Great Golf Courses In St. Pete/Clearwater
Tee off at Some of the Best Golf Courses in Florida.
The PGA Tour and LPGA Tour make annual stops here every year, famed course architect Donald Ross played here and plenty of visitors to St. Pete/Clearwater mix in a tee time in between their time on the beach.
Looking for a classic test restored to glory? You got it. Want a modern beast that vexes the best players in the world? You can have that, too. There's something for everyone--a mix of new and old, stunning landscapes, great dining and other diversions and inventively demanding courses shaped by some of the top designers in the world.
Whether you boldly stride to the back tees or hit from the front of the tee box, there are plenty of opportunities to chase that little white ball in St. Pete/Clearwater.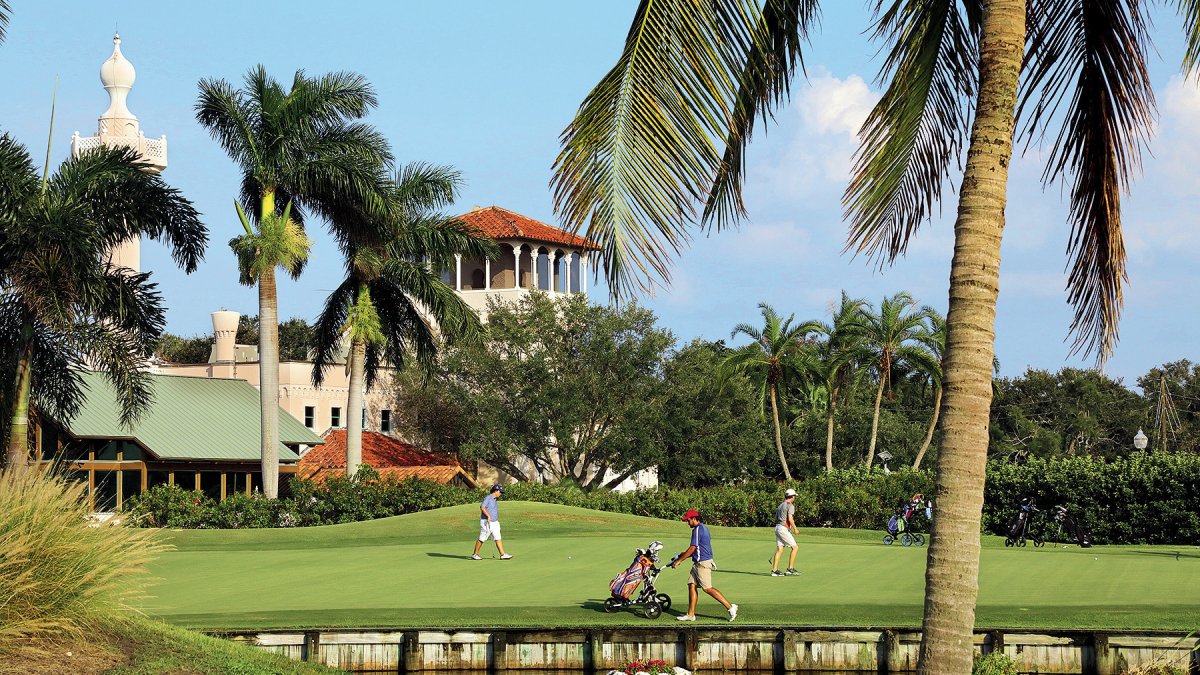 Vinoy Renaissance Resort & Golf Club, St. Pete
Located on gorgeous Snell Island, just a 5-minute drive from the 1927 Mediterranean-style resort, the exquisitely manicured Vinoy Golf Course was re-designed by renowned golf course architect, Ron Garl, and put back into play in 1992.
This course, which is open to hotel guests or members, offers much more than challenging rounds and the venerable traditions of the old-world resort. The 18-hole par 71 layout is a certified Audubon Cooperative Sanctuary where wildlife takes refuge and each hole is surrounded by vegetation, including pines, live oaks and over a dozen varieties of palm. Expect to find yourself grappling with a jungle or beached on one of 63 strategically placed bunkers.
Dunedin Golf Club, Dunedin
Come experience golf the way it was meant to be enjoyed and walk in the footsteps of some of the sport's best known players. Golf legends Bobby Jones, Gene Saraze, Ben Hogan, Sam Snead, Byron Nelson, Paul Runyan and others have graced the historic Dunedin Golf Club, which opened on Jan. 1, 1927. Former home of the PGA of America, this 18-hole course was designed by world renowned golf course architect Donald Ross. The facility went through a major restoration with rebuilding of greens, tees and bunkers in 2006-2007, which has restored the course to nearly the same as when legendary Ross drew it up on the drafting table.
Since inception, the club has hosted 18 Senior PGA Championships and offers a practice facility, The Fairway Grille, and has PGA Professionals on staff to give golfers an experience they won't soon forget.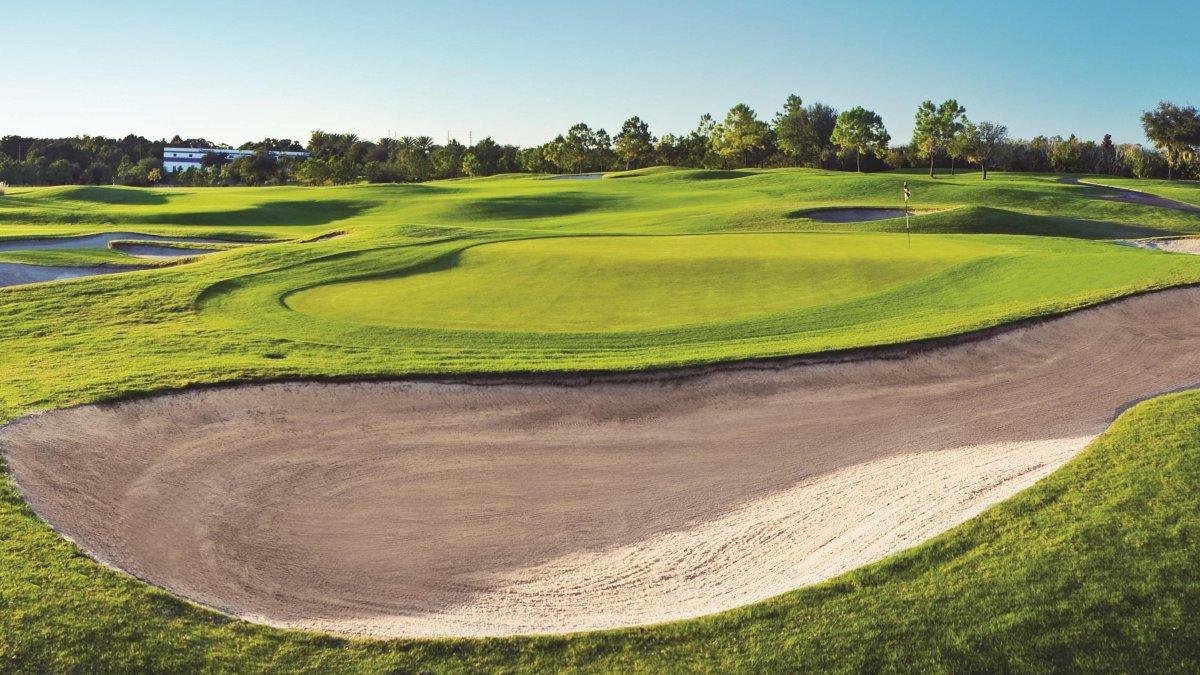 Innisbrook Resort and Golf Club, Palm Harbor
The Innisbrook Resort and Golf Club claims (correctly) that after you step onto the resort's extensive, manicured grounds, you will never want to leave.
The resort's four golf courses – The Copperhead, Island, North and South – offer something experienced players would never expect of a Florida course: hills.
The Copperhead's elevation changes, reminiscent of courses found in North Carolina, test the best players in the world each year. The 7,209 -yard, par-71 brute, designed by the imaginative architect Lawrence Packard, is one of the PGA Tour's favorite stops. Paul Azinger, a 12-time PGA Tour winner, called it the best course the PGA Tour plays.
The Copperhead rolls through mature trees with water strategically placed to test golfers of any level. Uneven lies are common, forcing creative play to slick greens guarded by daunting sand traps and unbelievable Bermuda rough. Choose your tees wisely, and you will make it up the hill to the 18th green with your spirit intact.
Innisbrook's other courses aren't softies, either. The 7,194-yard, par-72 Island Course, in particular, can prove every bit as tough as the Copperhead. As the name implies, water abounds. Keep it straight, or keep plenty of balls within reach.
Bardmoor Golf & Tennis Club, Largo
Bardmoor Golf & Tennis Club offers a bit of a breather in places, with wide fairways and room to play, but don't let this course deceive you as it has been home to the PGA Tour and LPGA Tour previously. 
The greens can be doubly diabolical, both as targets for approach shots and again when putting. Many of the greens were pushed up from the fairways, and imperfect approach shots bound down the slopes. Short-side yourself one too many times, and you will begin to question your strategy.
Avoiding the water is the course's theme. The ponds are in play on almost every hole and lend themselves to several fantastic risk-reward holes across the 7,015-yard par-71 course.
Great swings lead to great scores; bad swings leave you all wet. Avoid the red stakes and keep the ball on the proper side of the hole, and you might be able to sign a scorecard worth remembering.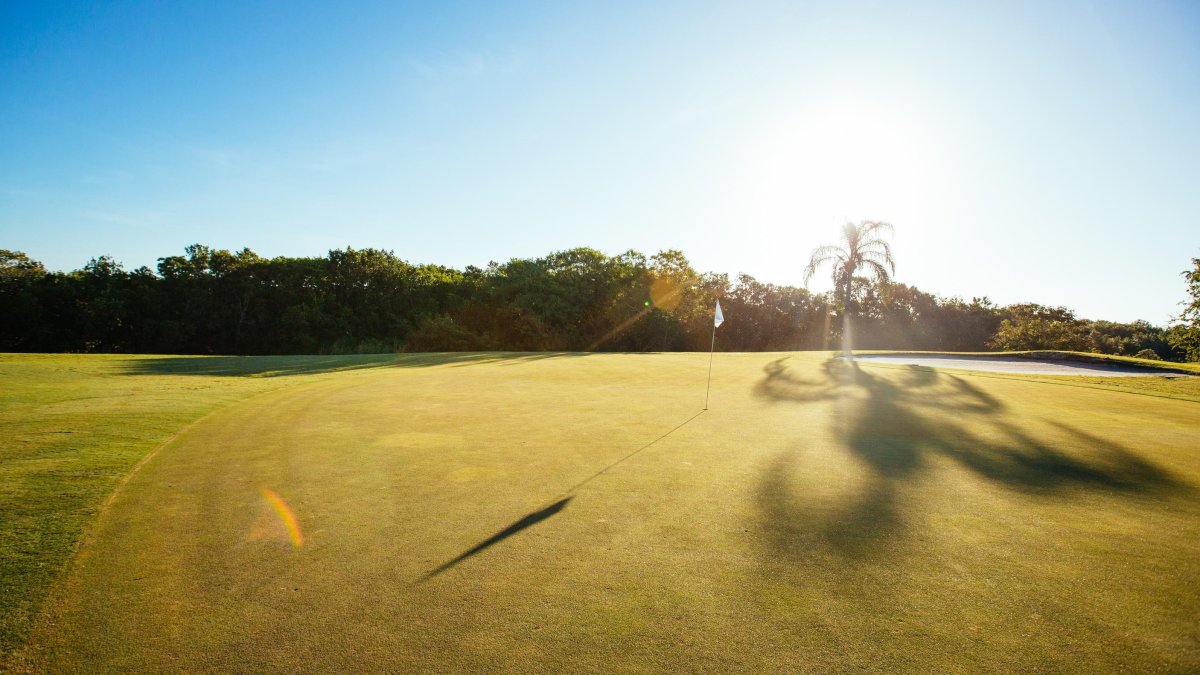 Local City Courses Surprise, Too
Just because they aren't clubs doesn't mean they aren't worth golf courses.
Both Tarpon Springs Golf Course and Mangrove Bay Golf Course in St. Pete are two local city course favorites.
Dating back to 1907, Tarpon Springs Golf Course is part of Florida's Historic Golf Trail and plays 6,200 yards as a par-72 course, including a number of holes that play over water to island greens. Enjoy the varied height throughout and stunning tree lines along the perimeter of the course.
In St. Pete, Mangrove Bay is a par-72, 6,656-yard championship course spread across 180 beautiful acres. Be sure to plan ahead because this popular spot books up quickly and its driving range is often busy, but the whole experience is worth it.