35 miles of beach bliss
Visit St. Pete/Clearwater
Home to America's Best Beaches, a vibrant arts community and amazing outdoor experiences, St. Pete/Clearwater is a sunny destination that's just your style.
---
A sparkling gem on Florida's Gulf coast, St. Pete/Clearwater has the perfect ingredients for your best vacation yet: beautiful beaches, vibrant arts, family fun and a superb food and drink scene. It's a place that does its own thing, one that invites you to come do yours.
what's happening
Events This Week
With sunny weather all year long and communities that love celebrating sports, music, food, nature and more, there's always something good happening in St. Pete/Clearwater. 
See Events This Month
St. Pete/Clearwater
Holiday Events
Shop at Holiday Markets, sip and savor seasonal delights and enjoy some of the best winter pop-up activities and events, such as ice-skating at the St. Pete Pier or touring a winter wonderland at Enchant Christmas.
Holiday Event Guide
top things to do
Plan Your Vacation Here
dive on in
St. Pete/Clearwater Map
Get the lay of the land with this interactive map showcasing our brilliant beaches and artsy communities. Click or tap on the map to find your next adventure in St. Pete/Clearwater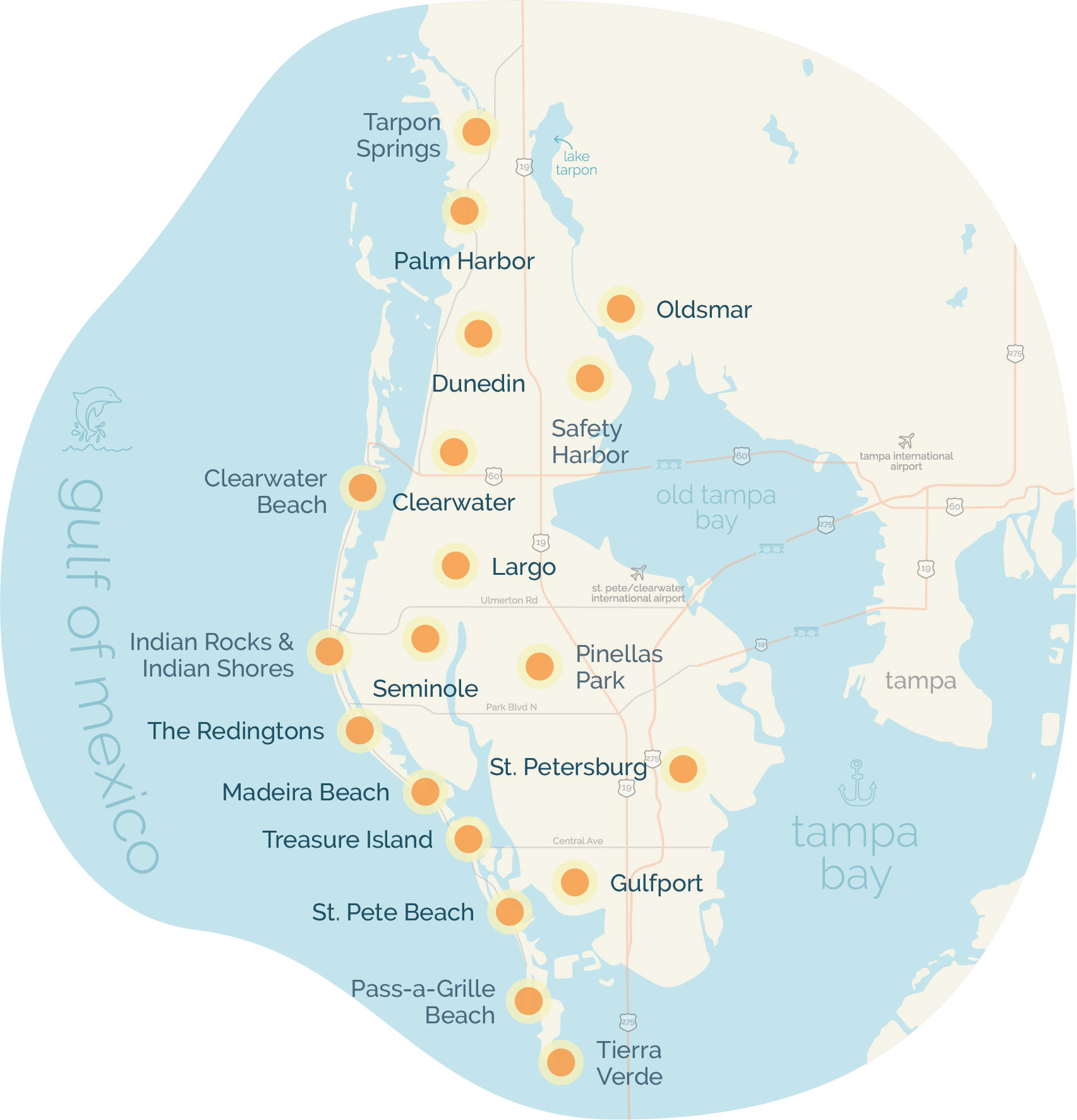 explore
Our Communities
Click or Tap on any community to learn more.
Watch Some of Our Favorite Videos
Nothing can replace the awesome feeling of being here in person. But - until you can get here - these videos are the next best thing, allowing you to get a close-up look at the places and experiences that make St. Pete/Clearwater so special.