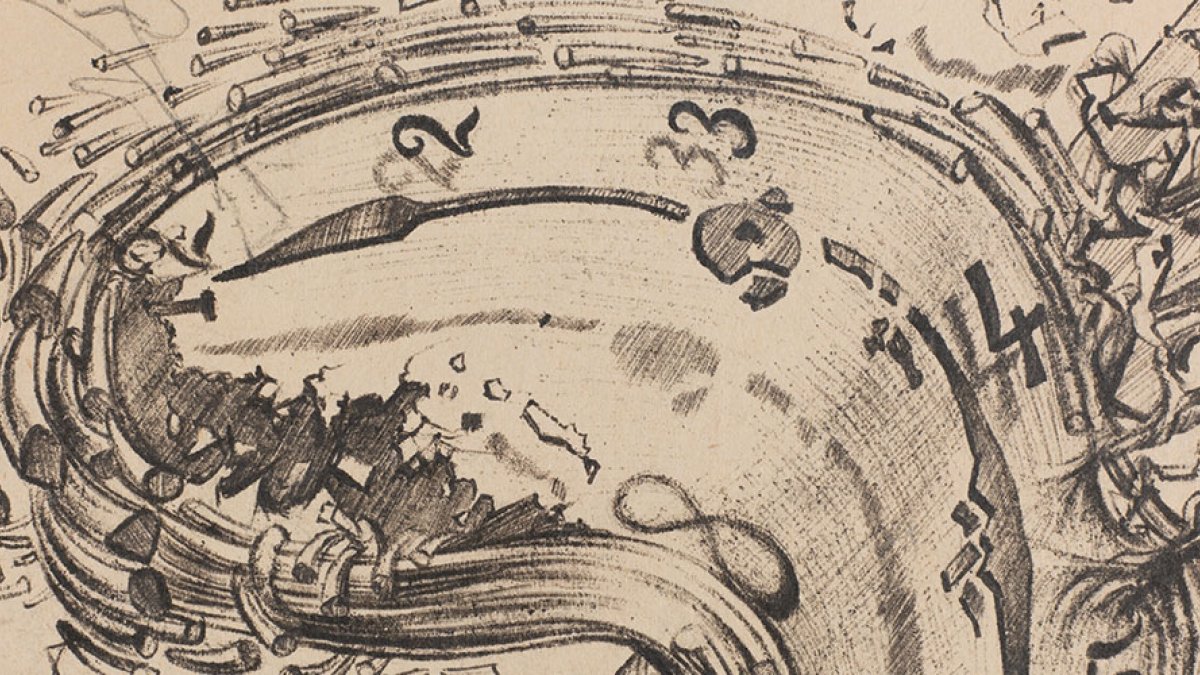 This exhibition brings together approximately 100 rarely seen works on paper from The Dalí Museum's permanent collection. Spanning the entire length of Dalí's creative life, from 1916 through 1974, the exhibition provides insight into the artist's creative process as seen over a variety of media, including pencil, pen, charcoal, watercolor, gouache and more. Included in the exhibition are two new surrealist acquisitions by The Dalí Museum — the ballet-related portrait of King Ludwig for Bacchanale and the frontispiece The Disappearing Face as well as many recently-conserved works on view for the first time in over three decades, which are rarely displayed due to their delicate nature.
Organized chronologically from 1916 to 1974, the works in the exhibition are delineated into four distinct periods of the artist's life: Early Period, Surrealism, Nuclear Mysticism, Classicism and Religion; and Late Period. Within these sections, various thematic groupings will feature studies for major oil paintings, portraits, experimental drawing techniques and commercial projects, including film.
Special exhibits are included in the price of general admission. To reserve your ticket for this exhibit, book your visit during the exhibit timeframe (May 27, 2023 – Oct 22, 2023).
Event Category
Guest Information