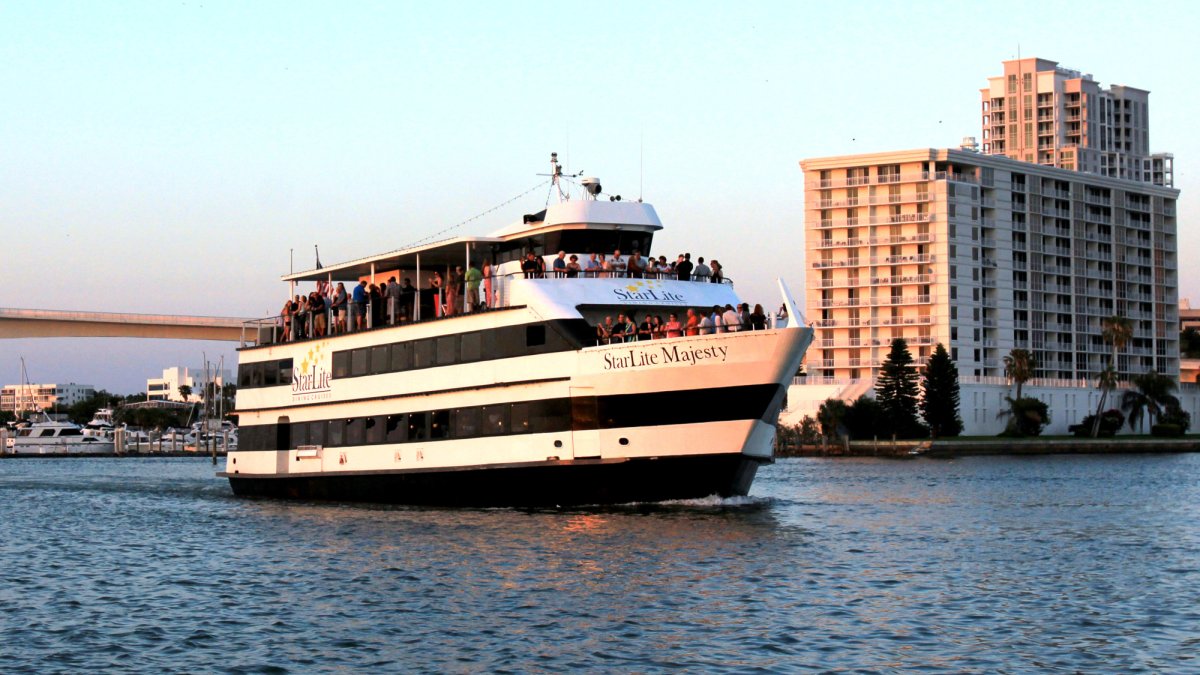 Starlite Majesty Dining Yacht
Ready for a dazzling dinner and night out? StarLite offers a fine dining experience, entertainment and dancing with some of the best waterfront views in all of Clearwater Beach. From brilliant sunsets to starlit evenings, every StarLite cruise is special. Seating is at your own individual, reserved table throughout your cruise. All meals are prepared fresh to order on board with a variety of entrees. The StarLite Majesty Dining Yacht is a 115-foot vessel featuring dining areas surrounded by large picture windows. Docked at the Clearwater Beach Marina, this ship offers three-hour dinner/dance cruises and two-hours luncheon/sightseeing cruises Tuesday through Sunday. Group rates are available. Call for available times and reservations.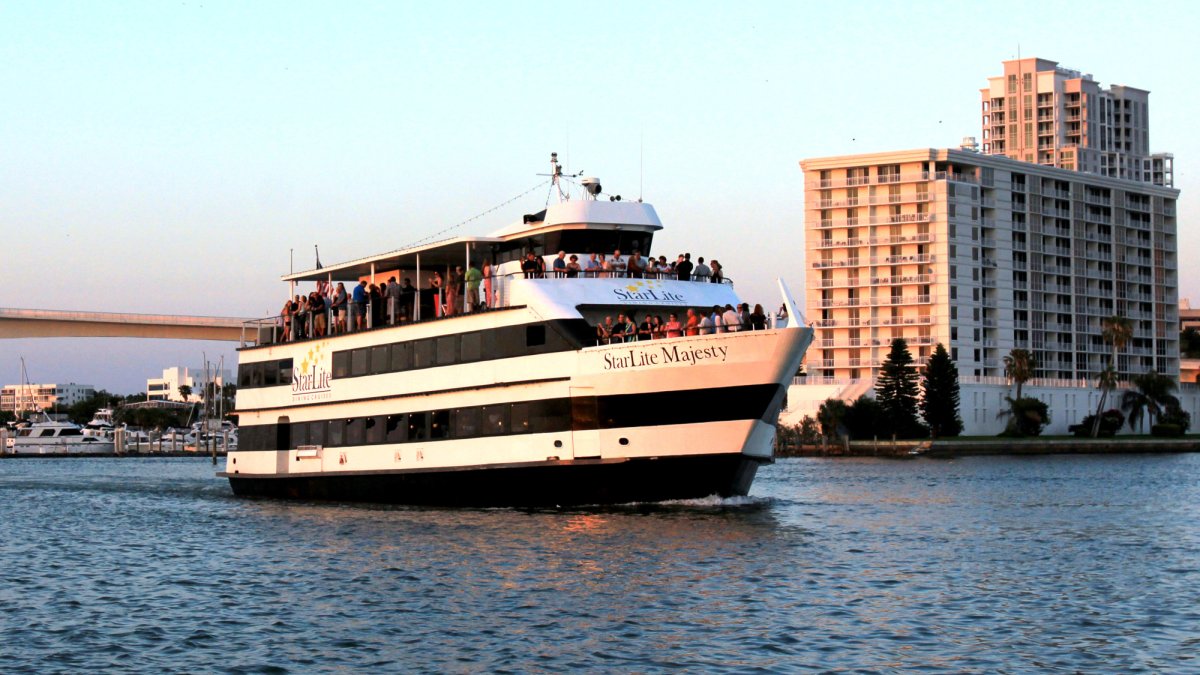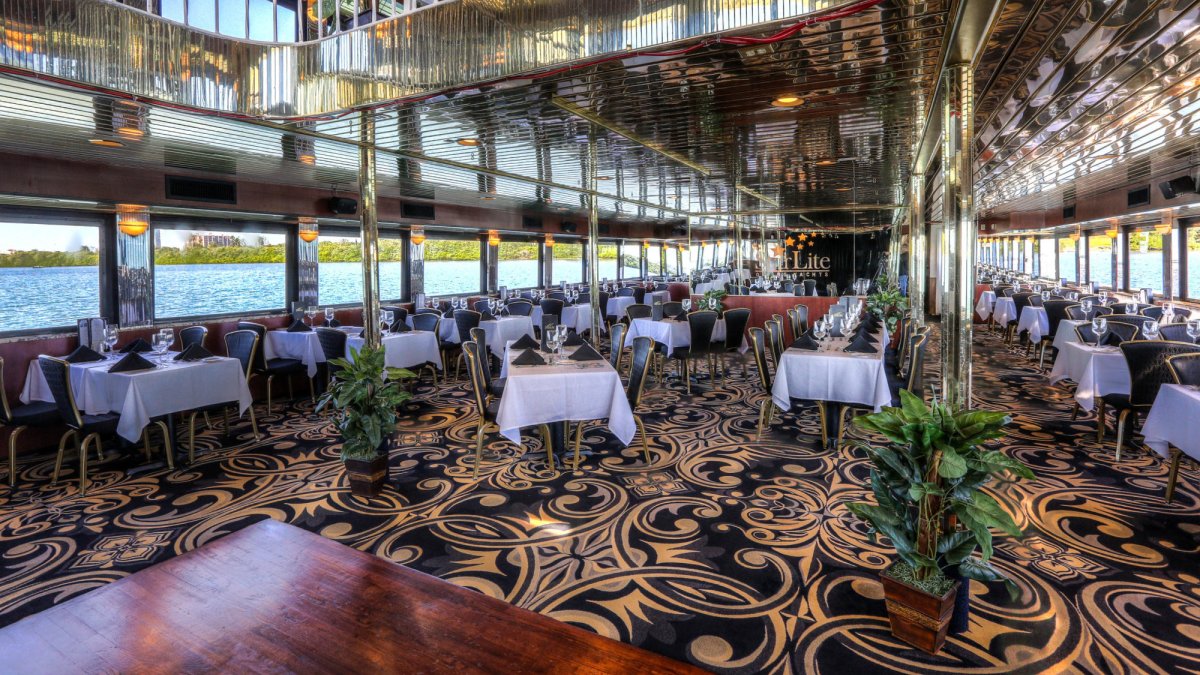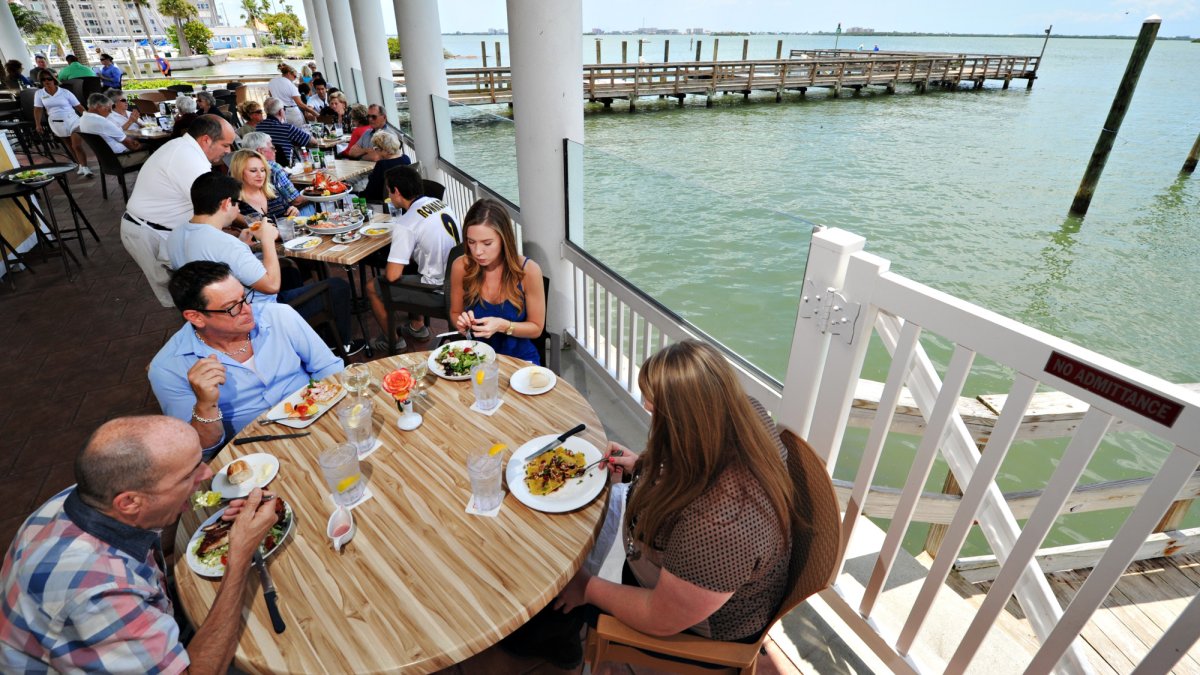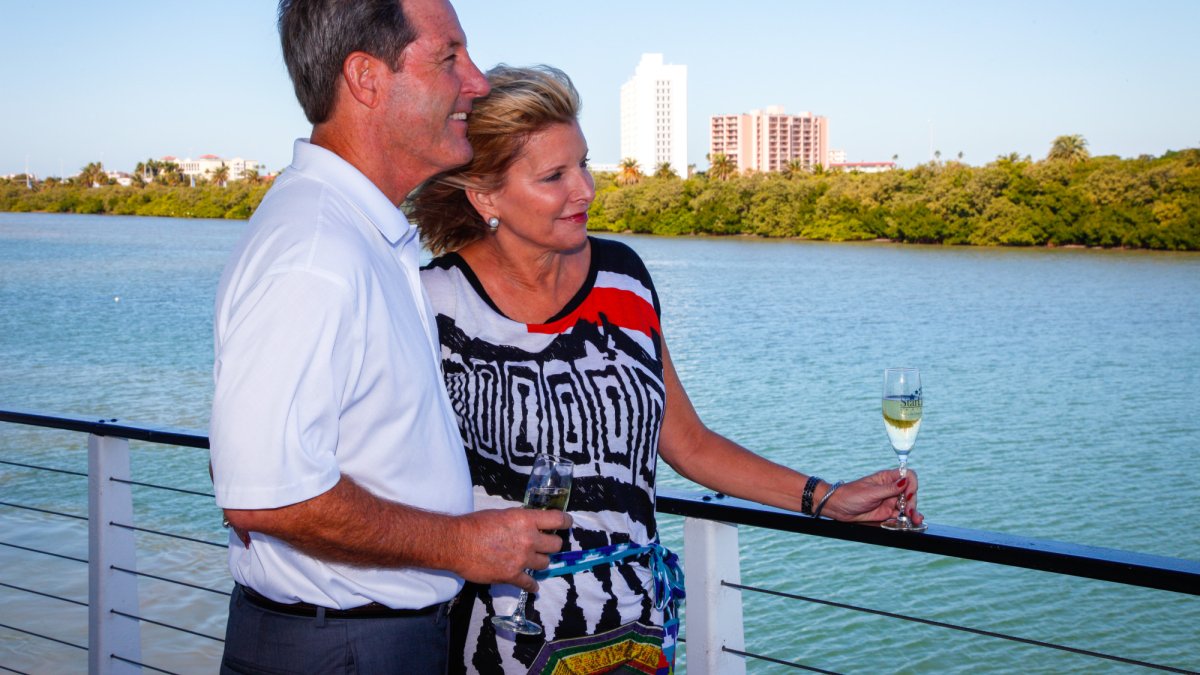 General Information
Family-friendly

Hours:

Daily Departures
Status Alerts
Additional information:

Resumed Operations and Cruises - Please visit our website www.StarLiteCruises.com for up to date offerings with cruise dates and times.
Discounts
View All Amenities
Category
Dining

Eat & Drink

Boat Tours

Tours & Sightseeing

Standalone Event Venues

Event Venues
Cuisine Served
Entertainment Available
Meals Served
Price Point
Dinner:

$$$ ($25 and up)

Lunch:

$$$ ($25 and up)
Restaurant Features
Services Available
Time to Experience Activity