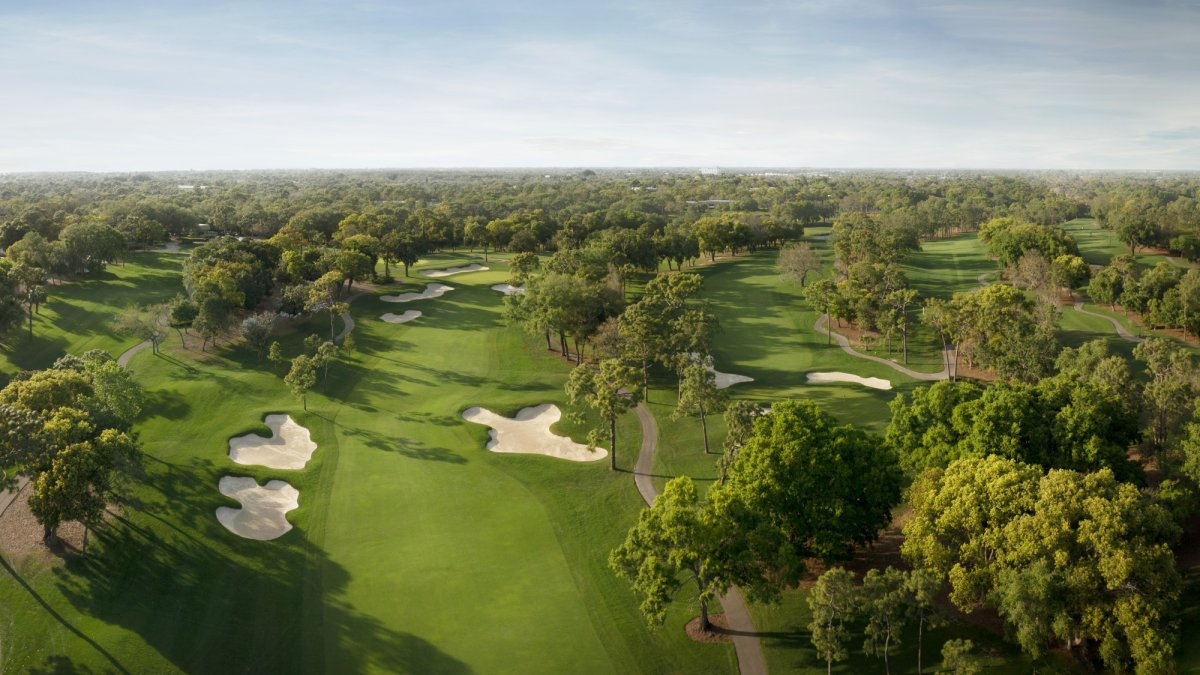 Innisbrook, A Salamander Resort
Innisbrook features newly renovated spacious guest rooms and suites, four unique restaurants, 11 har-tru tennis courts, fitness center, six swimming pools, four world-class golf courses, and over 100,000 sq ft of indoor and outdoor event space. Boasting four world-class courses designed by Larry Packard, this golf resort ranks among the country's finest. The famed Copperhead Course hosts the PGA TOUR's Valspar Championship each March where it welcomes some of the world's finest golf professionals. The Island Course has also played host to numerous U.S. Open Qualifiers and one of Phil Mickelson's NCAA Championships. Situated on over 900 wooded acres on Florida's Gulf Coast, the resort is just 20 miles from the top-rated Tampa International Airport and close to area beaches and attractions. The uniquely spacious suites are perfectly suited for families, golf groups, entertaining, as well as conference meetings that require a more productive and relaxed setting.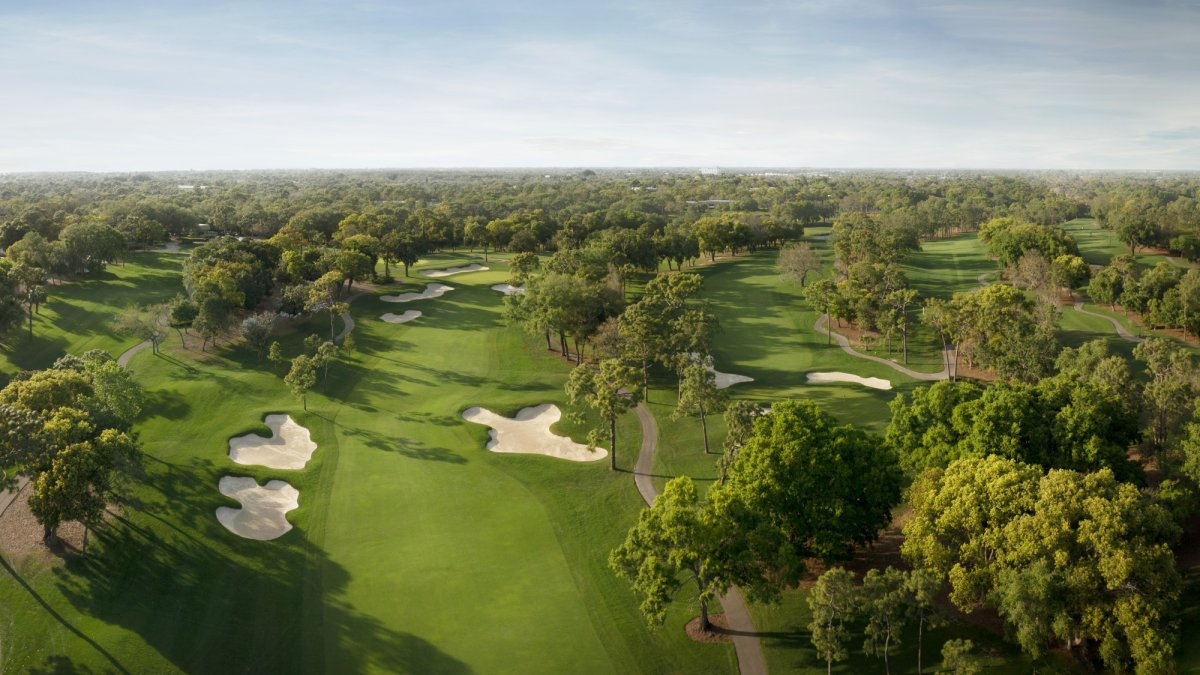 activities offered on site
Bicycle Rental

Children's Programs
designations
discounts
Florida Resident Discount

Group Discount

Military Discount
general information
Family-friendly

LGBTQ+ Friendly
golf
Advance Tee Times

Chipping Area

Clubhouse

Course Designer

Lawrence Packard

Course Type

Private Course Open to Resort Guests

Driving Range

Golf Lessons

Men's Par

71

Men's Yardage

7340

Number of Holes

18

PGA Course

Practice Greens

Pro Shop

Walking Allowed

Women's Yardage

6243
in room amenities
Balcony

Full Kitchen

Linens/Towels
location
on site facilities services
Continental Breakfast

Exercise/Fitness Facilities

Hot Tub

On-Site Golf Course

On-Site Spa & Spa Services

Outdoor Pool

Picnic Area

Playground

Restaurant

Restaurant

Room Service
post storm survey
Does your property have power
property details
Number of Suites/Condos

300
rates times
Time to Experience Activity

Full day
spa details
standard amenities
Number of Rooms:

34

Total Sq. Ft.:

65000

Largest Room:

14000

Ceiling:

20

Theater Capacity:

1800

Banquet Capacity:

1100

Classroom Capacity:

1000

Reception Capacity:

1200

Sleeping Rooms:

300

Exhibits Space:

1

Exhibits:

101
Space Notes
Over 100,000 sq ft of indoor and outdoor event space - 65,000 of which is indoors.
Floor Plan
Small Floor Plan File
| Room | Sq. Ft. | Theater | Classroom | Banquet | Reception | Conference |
| --- | --- | --- | --- | --- | --- | --- |
| Stirling East Ballroom | 0 | 550 | 300 | 360 | 400 | |
| Edinburgh Ballroom | 8,280 | 1100 | 600 | 660 | 800 | |
| Edinburgh East Ballroom | 5,112 | 550 | 300 | 360 | 400 | |
| Edinburgh Foyer | 0 | | | | 200 | |
| Edinburgh Salons II - IX | 576 | 60 | 32 | 40 | 40 | |
| Edinburgh Salons III - IV / V - VI | 1,152 | 110 | 65 | 80 | 125 | |
| Edinburgh Salons VII / VIII / IX | 1,760 | 175 | 100 | 80 | 100 | |
| Edinburgh Salons X - XI | 1,344 | 120 | 76 | 90 | 65 | |
| Edinburgh Salon X | 576 | 60 | 32 | 40 | 35 | |
| Edinburgh West Ballroom | 0 | 300 | 180 | 240 | 250 | |
| Inverness Ballroom | 14,000 | 1800 | 1000 | 1100 | 1200 | |
| Inverness Ballroom A | 8,700 | 1100 | 600 | 650 | 800 | |
| Inverness Ballroom B | 5,300 | 600 | 300 | 450 | 500 | |
| Inverness Foyer | 8,000 | | | 500 | 800 | |
| Inverness Green Room | 625 | | | | | |
| Inverness Patio | 0 | | | | | |
| Inverness Registration Booth | 625 | | | | | |
| Stirling Salon G | 768 | 75 | 45 | 50 | 65 | |
| Stirling Salon H | 576 | 60 | 32 | 40 | 40 | |
| Edinburgh Double Door Entrance Rear Exterior into Hall | 0 | | | | | |
| Edinburgh Double Door Entrance Service Corridor into Storage | 0 | | | | | |
| Stirling Salons B - Q | 576 | 60 | 32 | 40 | 40 | |
| Edinburgh Ballroom Stage | 0 | | | | | |
| Stirling Salons B - C | 1,152 | 110 | 65 | 80 | 125 | |
| Stirling Salons D-F / I-K / L-N / O-Q | 1,760 | 175 | 100 | 120 | 125 | |
| Toscana | 0 | | | | 75 | |
| Inverness Ballroom Stage (Inverness A) | 0 | | | | | |
| Stirling Ballroom | 0 | | 600 | 660 | 800 | |
| Stirling Foyer | 0 | | | | 200 | |
| Stirling Salons G - H | 1,344 | 150 | 76 | 100 | 100 | |
| Stirling Terrace Salons B - F | 0 | | | | | |
| Stirling Salons G, H | 0 | 120 | 76 | 90 | 100 | |
| Stirling Ballroom Stage | 0 | | | | | |
| Stirling Boardroom | 0 | | | | | |
| Stirling Terrace Salons G - K | 0 | | | | | |
| Stirling Terrace Salons L - Q | 0 | | | | | |
| Stirling West Ballroom | 3,168 | 300 | 180 | 240 | 250 | |
| Stirling Ballroom | 8,280 | 1100 | 600 | 660 | 800 | |
| Edinburgh Salon XI | 768 | 75 | 45 | 50 | 65 | |
| Edinburgh Boardroom | 576 | | | | | |
| Edinburgh Terrace Salons II - VI | 0 | | | | | |
| Edinburgh Terrace Salons VII - IX | 0 | | | | | |