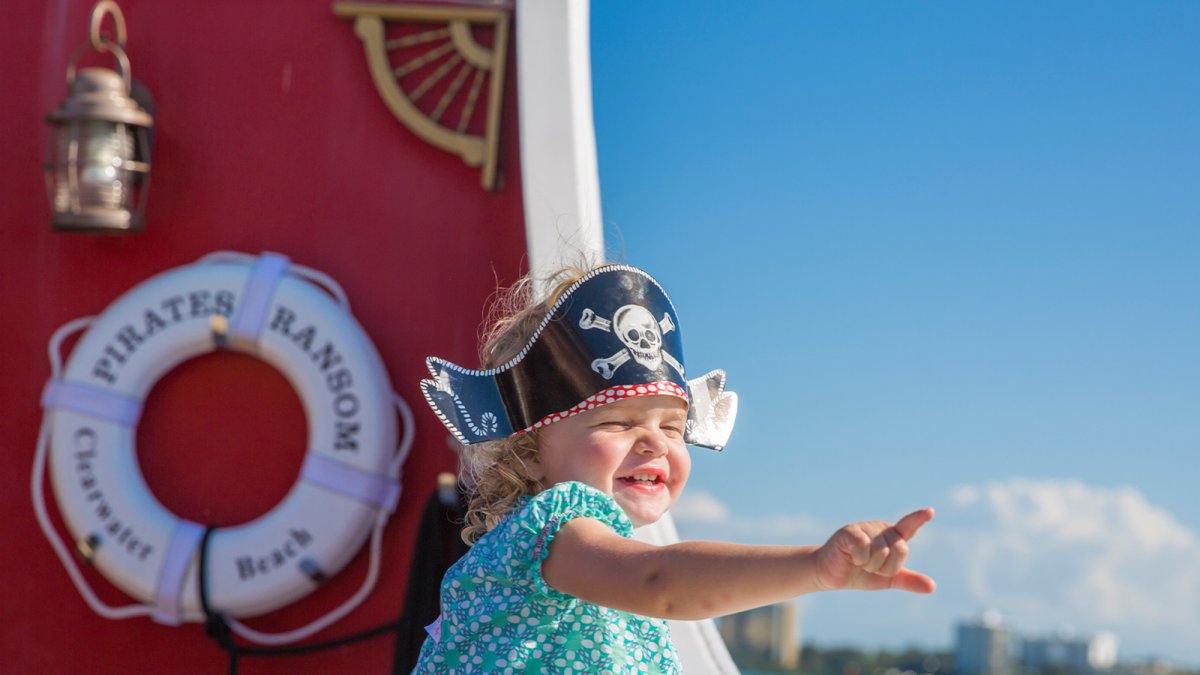 Captain Memo's Pirate Cruise
Is it a pirate's life for you? Kids of all ages will have a blast on Captain Memo's Pirate Cruise. This family-friendly adventure begins the moment that you board the big red pirate ship at the Clearwater Beach Marina to embark on a merry, 2-hour odyssey along the Intracoastal Waterway. 
Aargh You Having Fun?
During this family entertainment cruise, soak up the sun and scenic views of Clearwater, while scanning the water for local marine life such as pods of dolphins who often play off in the surf. A spirited crew stays in full character, offering a fantastic experience for children by regaling them with pirate tales, a treasure hunt and interactive games. Kids can shoot off small water guns, be transformed into a pirate with face paint and end the cruise with a dance party.
Adults-Only Deck
While the spirited crew keeps children entertained, parents can hide out on the top deck, which is reserved for those ages 21 and up, to enjoy complimentary water, soft drinks and adult beverages. Chips and snacks can be purchased on board. 
Sunset Cruises
In addition to the daytime cruises, there are evening cruises that offer the chance to watch a vibrant sunset over the Gulf of Mexico. Adults can toast to a beautiful end of the day with glasses of bubbly. Reservations are required and can be made online; same-day reservations will need to be made by phone.
discounts
Group Discount

Senior Citizen Discount
general information
Family-friendly

Hours

March-Sept 7 days a week, hours vary
rates times
Time to Experience Activity

2 - 3 hours