Great Bars and Nightlife in St Pete/Clearwater
Here's a round-up of some of the hottest nightspots in city and downtown areas.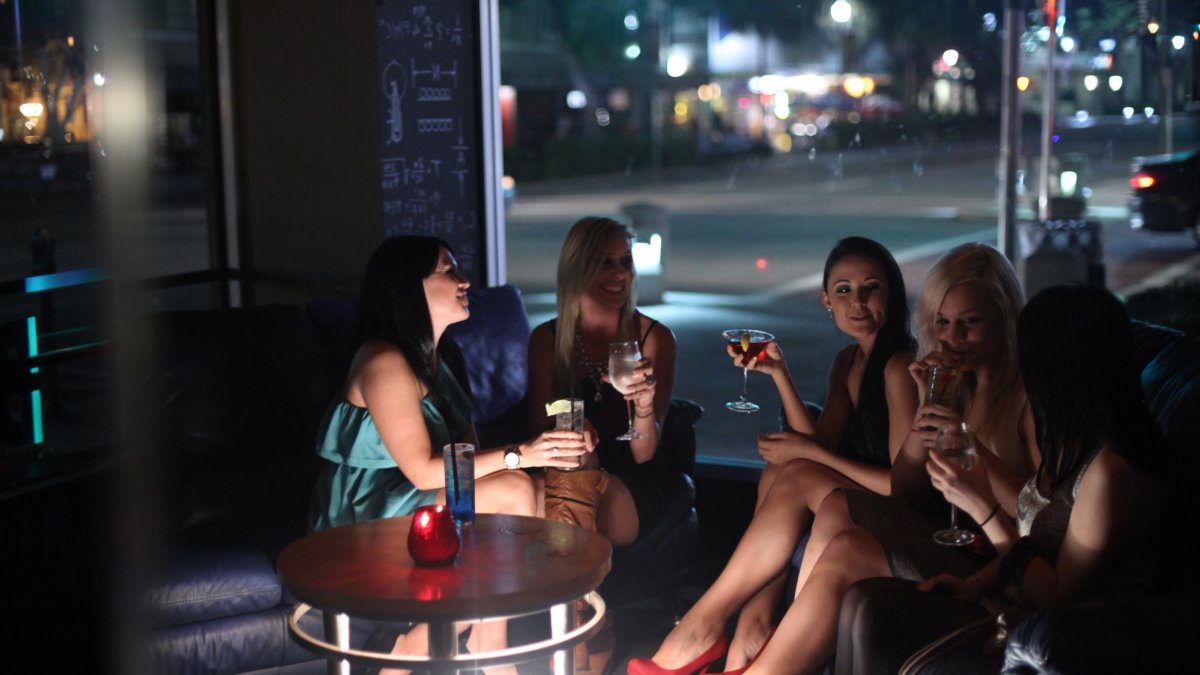 From downtown St. Pete's local pubs and specialty cocktail bars to Dunedin's craft breweries, the St. Pete/Clearwater area has one of the most eclectic yet down-home bar scenes in Florida. Here's a round-up of some of the hottest night spots in city and downtown areas.
The Ale & The Witch, downtown St. Pete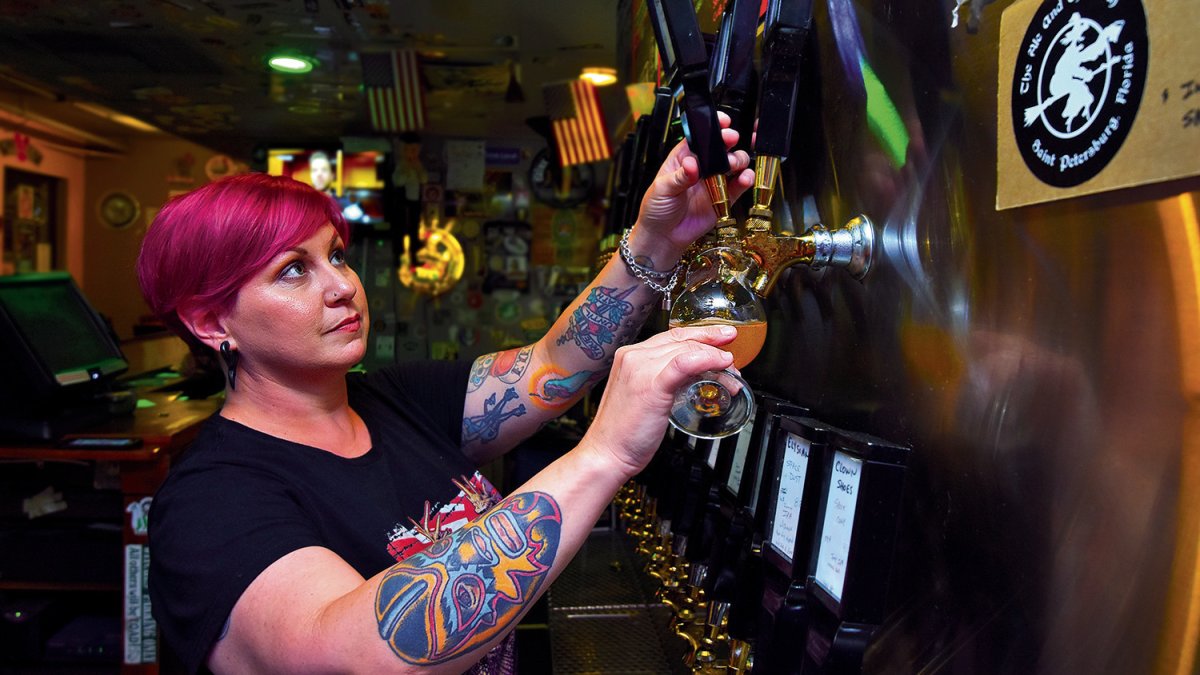 Craft beers + live music + a hip downtown St. Pete location equals The Ale & The Witch. This local favorite has a small and cozy interior, but most gravitate to the European-feeling courtyard. Hang out outside enjoying the tropical weather and catch the live music. Traveling with Fido? No problem – The Ale & The Witch is ultra-pet friendly.
Explore More
The Mandarin Hide, downtown St. Pete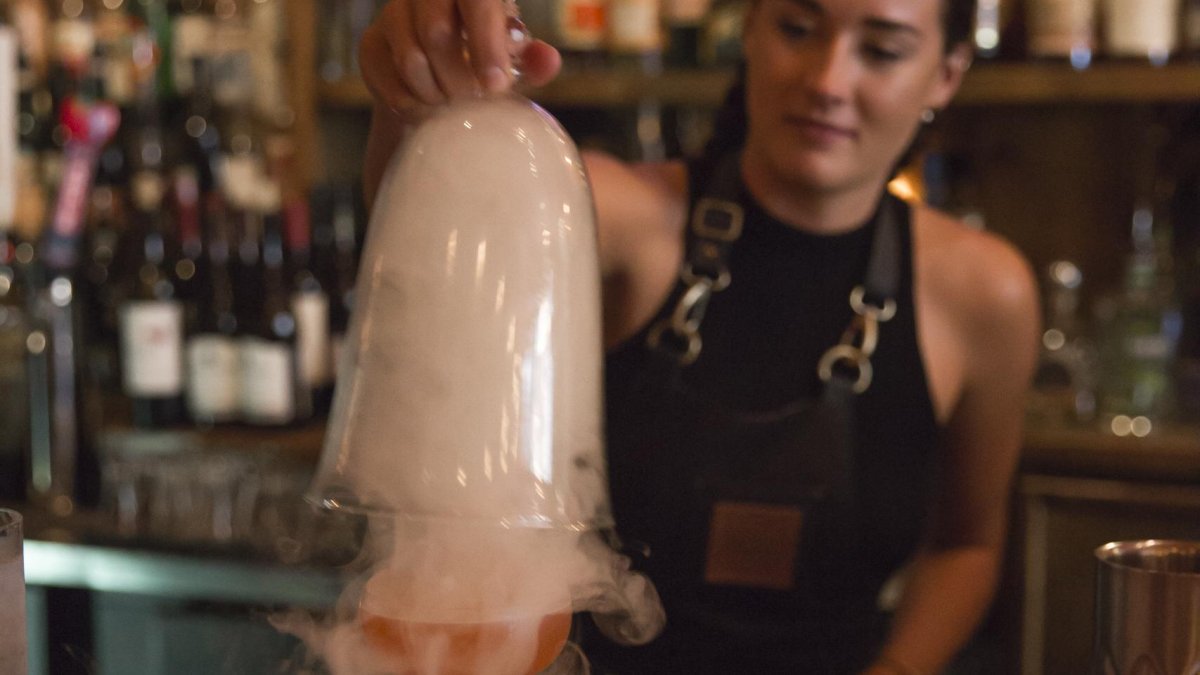 With a self-proclaimed "eclectic and unpretentious vibe," a visit to this stylish St. Pete drinkery is a step back into a bygone era of speakeasies and bootlegging. The Mandarin Hide's menu is packed with creative cocktails as well as a few classics.
Explore More
Ruby's Elixir, downtown St. Pete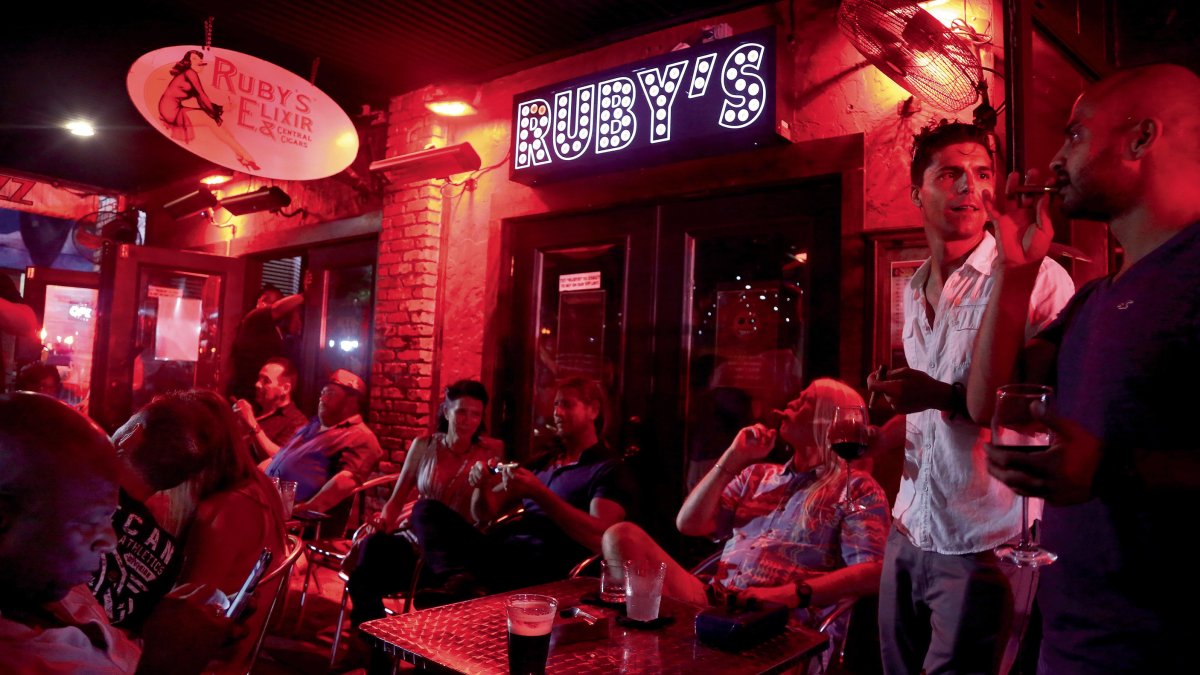 Casual and chic, this retro craft cocktail establishment takes you back to the days of rockabilly, pin-ups and hotrods. Most nights of the week at Ruby's Elixir you'll find excellent live music – very danceable jazz and rock 'n' roll.
Explore More
No Vacancy, The Edge District St Pete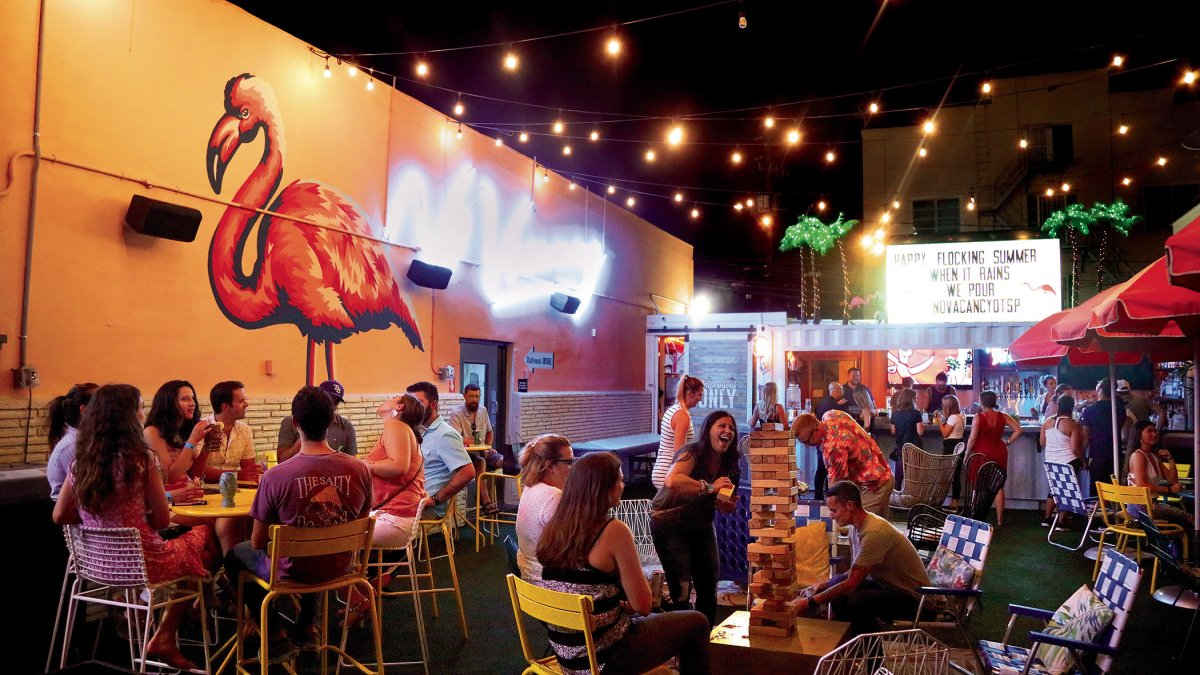 Check in, then check out the delicious food and craft cocktails at No Vacancy in The Edge district of downtown St. Pete. There's always good music and good vibes at this retro Florida themed bar in one of St. Pete's hottest neighborhoods.
Explore More
The Historic Peninsula Inn, Gulfport
In the art town of Gulfport is Peninsula Inn. In keeping with Gulfport's low-key, friendly Old Florida feel, you'll find acoustic music and blues many nights of the week here. Grab a beverage and pass the time on the wraparound veranda – it's a prime place for people-watching.
Explore More
O'Maddy's Bar & Grille, Gulport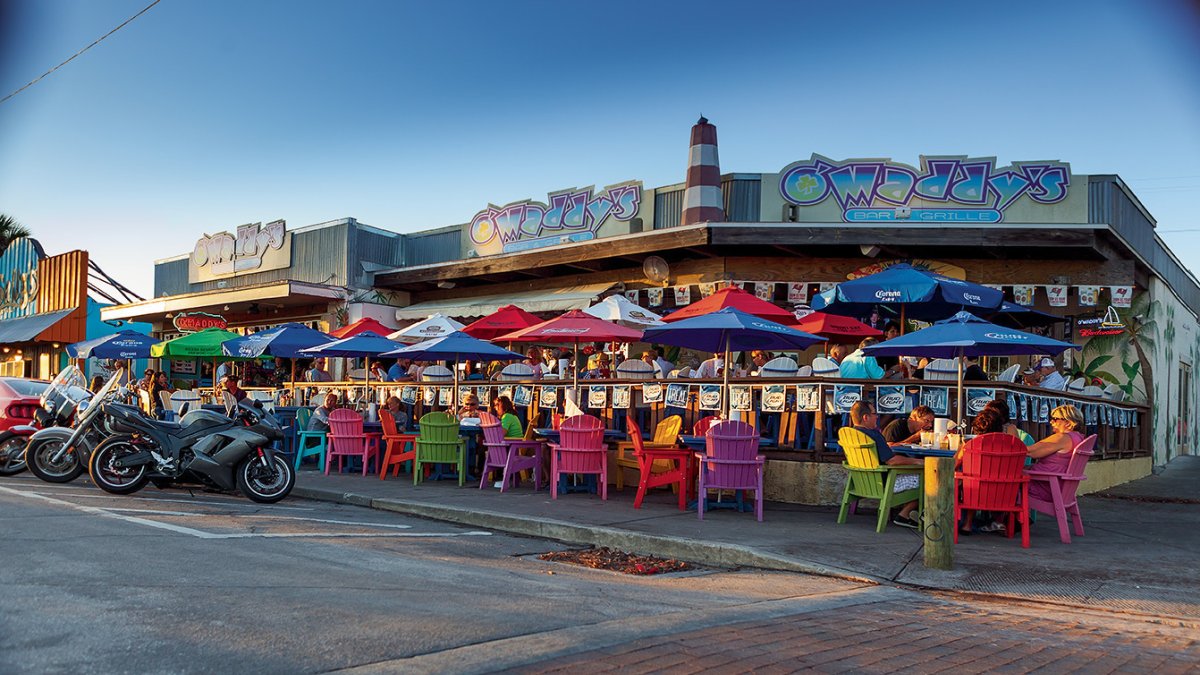 Gulfport's a mellow art colony, but it does have a wild side. O'Maddy's Bar and Grille is best known for karaoke in the evenings.
Explore More
Dunedin Brewery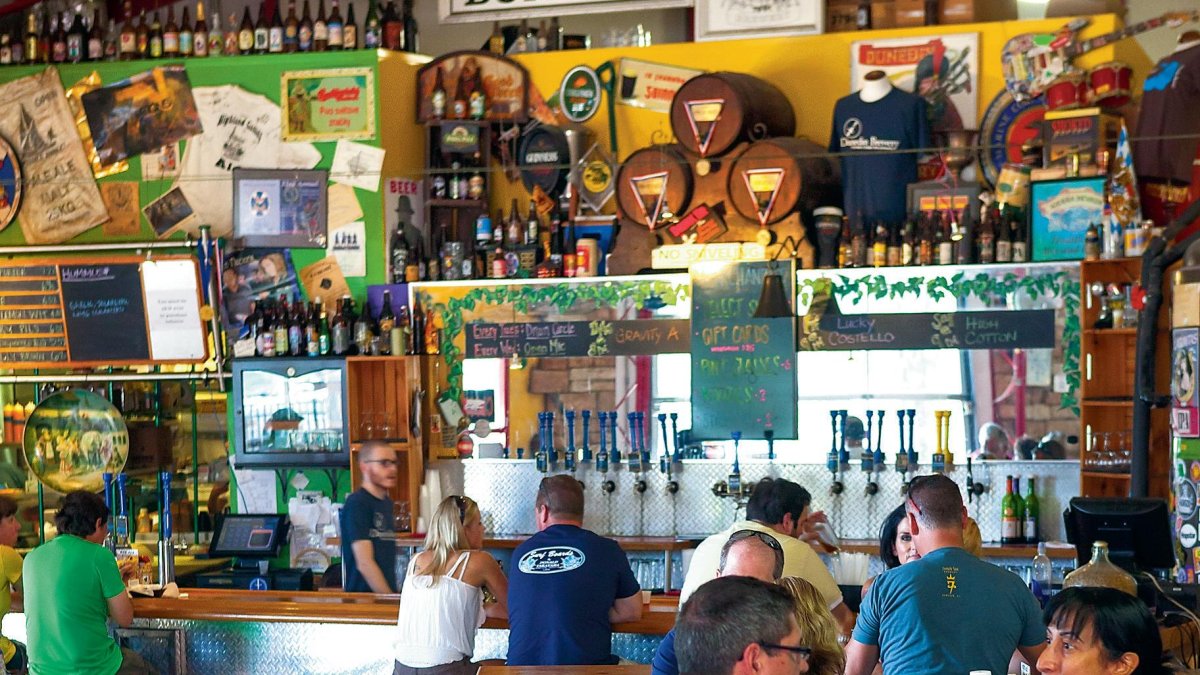 The cornerstone of Dunedin's craft beer scene is the DunedIn Brewery, which is housed in a former garage. It's big on flavor and personality and features excellent live music in a casual setting.
Explore More
7venth Sun Brewery, Dunedin
For craft beer aficionados, 7venth Sun Brewery is a stop you must make on the St. Pete/Clearwater "Craft Beer Trail". One of the newest brewers on the scene, this locale serves beer – dubbed Florida Weisse – fermented with fresh Florida fruit.
Explore More
Ringside Cafe, downtown St. Pete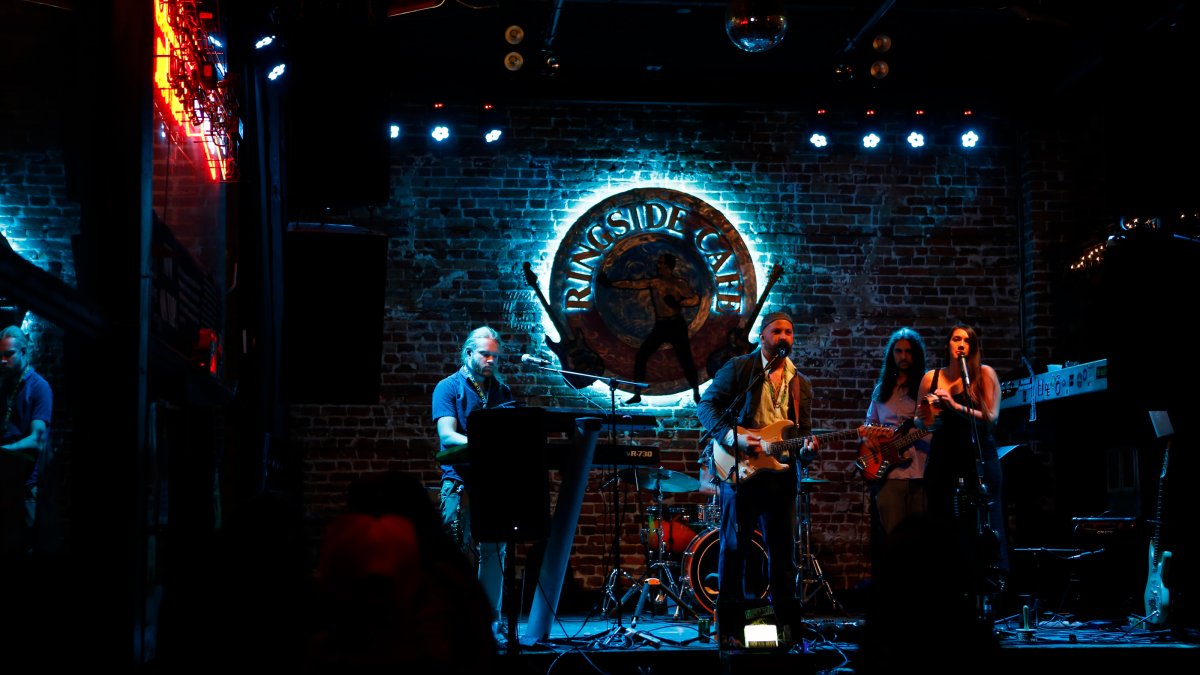 With national acts and locally loved bands playing on a schedule of live music 7 nights a week, you're sure to catch some great rock, blues, and acoustic music at Ringside Cafe, St. Pete nightlife hotspot.
Explore More
Ferg's Sports Bar, Downtown St. Pete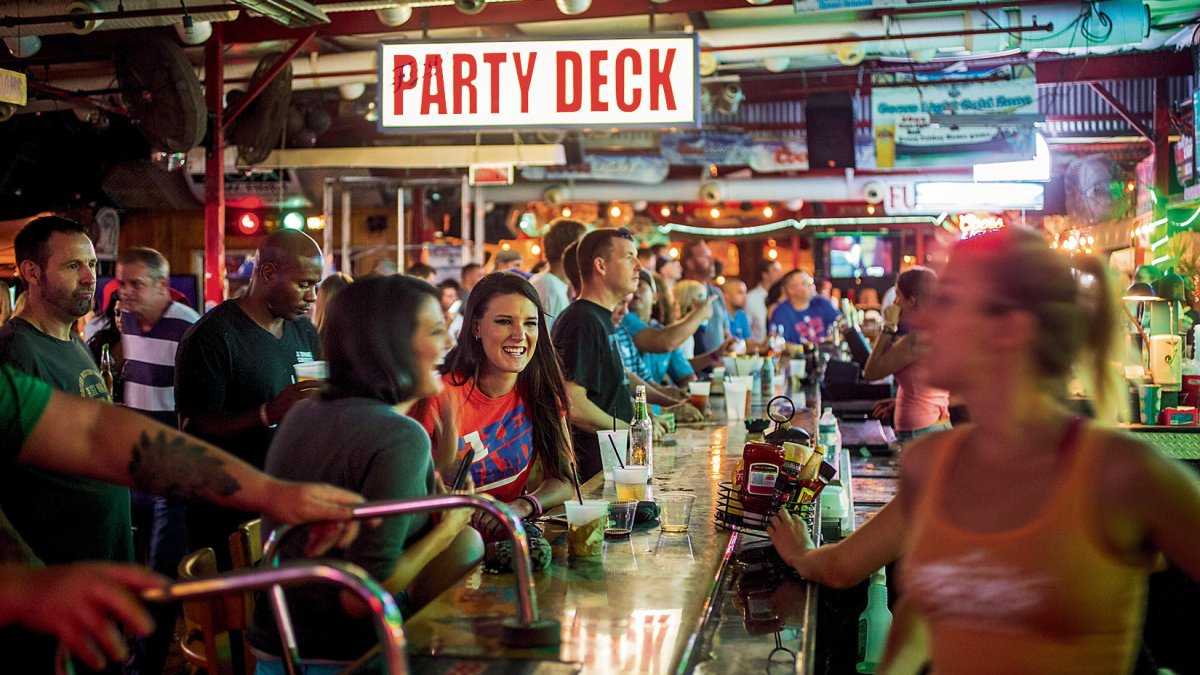 The official gathering spot for Tampa Bay Rays fans, Ferg's is right next to Tropicana Field and is a favorite bar for before and after the baseball games. An enormous bar that can host 11 separate parties and events, Ferg's backyard will fit up to 3,000 for concerts and tailgates. Ferg's was named the Best Hangout in Tampa Bay and one of CNN's top 101 Sports Bars in the country.
Explore More
Park & Rec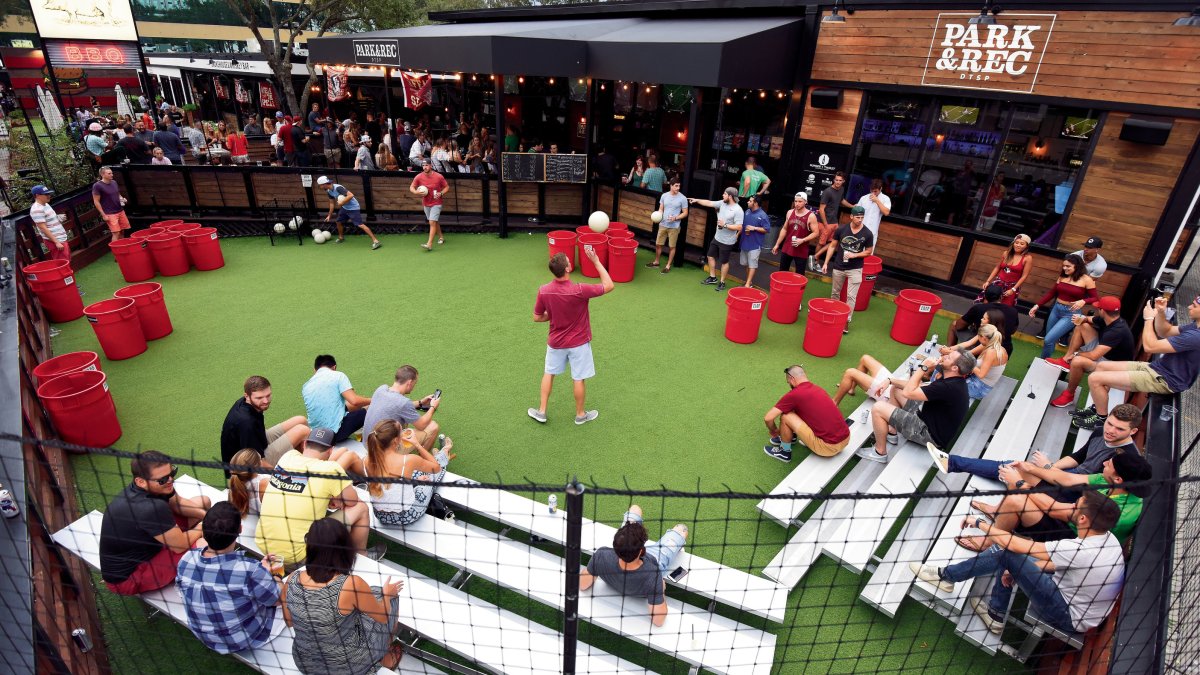 No one should ever be "bored" at Park & Rec. This massive hangout has old school arcade games, live music, giant lawn games, creative cocktails and more. It's motto is "youth has no age" and it's certainly a great place for people of all ages to gather with friends and have unadulterated fun.
Explore More
The Postcard Inn Beach Bar & Snack Shack, St. Pete Beach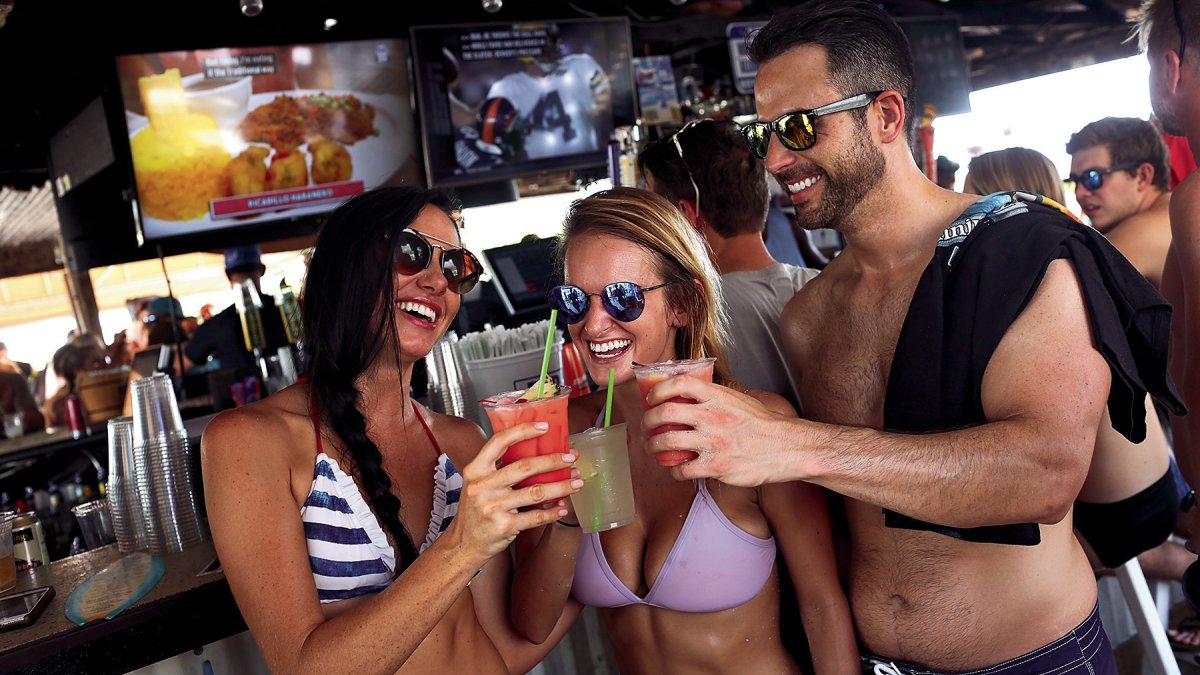 The Postcard Inn Beach Bar & Snack Shack is the very definition of a "beach bar." Rum runners, margaritas and frozen daquiris accompany live music and fried snacks. It's exactly what you dream of when picturing a Jimmy Buffet or Zac Brown song and did you even visit Florida if you don't stop in for a drink at a place like this?
Explore More
The Par Pub, Pinellas Park
Enjoy the favorite Florida pastime of golf without the expensive gear and suffocating humid heat of being outside at the Par Pub. Play 18 holes at one of your bucket list courses. Play is $40 per hour, per bay for parties up to four people. For those not interested in golf, there's plenty of other games and a great selection of beer and wine. 
The Shipwreck, Clearwater Beach
An icon of Clearwater Beach since 1976, The Shipwreck is a nautical themed full liquor bar that always has room for new pirates. Every night has a live DJ and happy hour is from 2 to 6 p.m.. Since the bar doesn't close until 3 a.m. every day,  you can celebrate like it's Friday on a Tuesday and enjoy the free pool while you're at it!