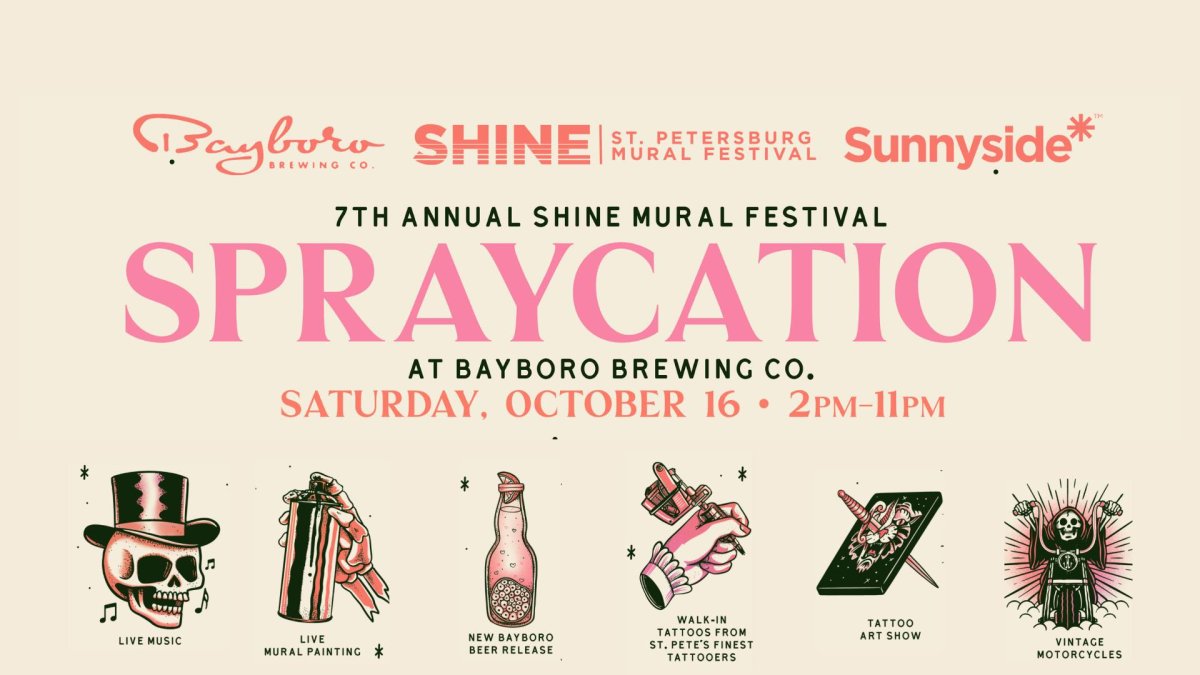 SHINE St. Petersburg Mural Festival kicks off 2 to 11 p.m. Oct. 16 at Bayboro Brewing with the release of "Spraycation," a strawberry, orange, passionfruit ale brewed to support the St. Petersburg Arts Alliance's award-winning mural festival. 
In addition to Bayboro Brewing's fruity and fun Spraycation brew,  Spraycation Day will feature more locally crafted beer, live tattoo art, vintage cars, live music and a SHINE mural in progress. 
 
Spraycation Day brings together a variety of street art related subcultures. Outside the brewery, attendees will enjoy a car show featuring kustom low riders and hot rods as well as other vintage cars and motorcycles. In the Bayboro parking lot, catch Los Angeles based artist, Aaron "Woes" Martin, in progress on his SHINE mural. Inside the brewery, live tattooing will be available for walk up appointments on a first come first serve basis. 
 
The event is free to attend, but a $5 donation at the door is encouraged to support the Shine Mural Festival.
Event Category
Guest Information