Fear returns to its most immersive form as guests are invited back inside iconic haunted houses and horror-filled scare zones at Busch Gardens Howl-O-Scream, Tampa Bay's BIGGEST haunt event.
Park guests will find nowhere to hide as zombies, deranged clowns, and more stalk their prey throughout five haunted houses and six scare zones, while unpredictable roaming hordes lurk in the darkness. Beyond the haunts, killer entertainment can be found on stage with "Cirque X-Scream" returning to the Stanleyville Theatre to perform a mesmerizing stunt show and last year's best-kept-secret "The Rolling Bones" will perform electrifying rock covers at Dragon Fire Grill. 
Howl-O-Scream returns on select nights this year from September 8th - October 31st.
Buy early and save! Tickets starting at just $48.99.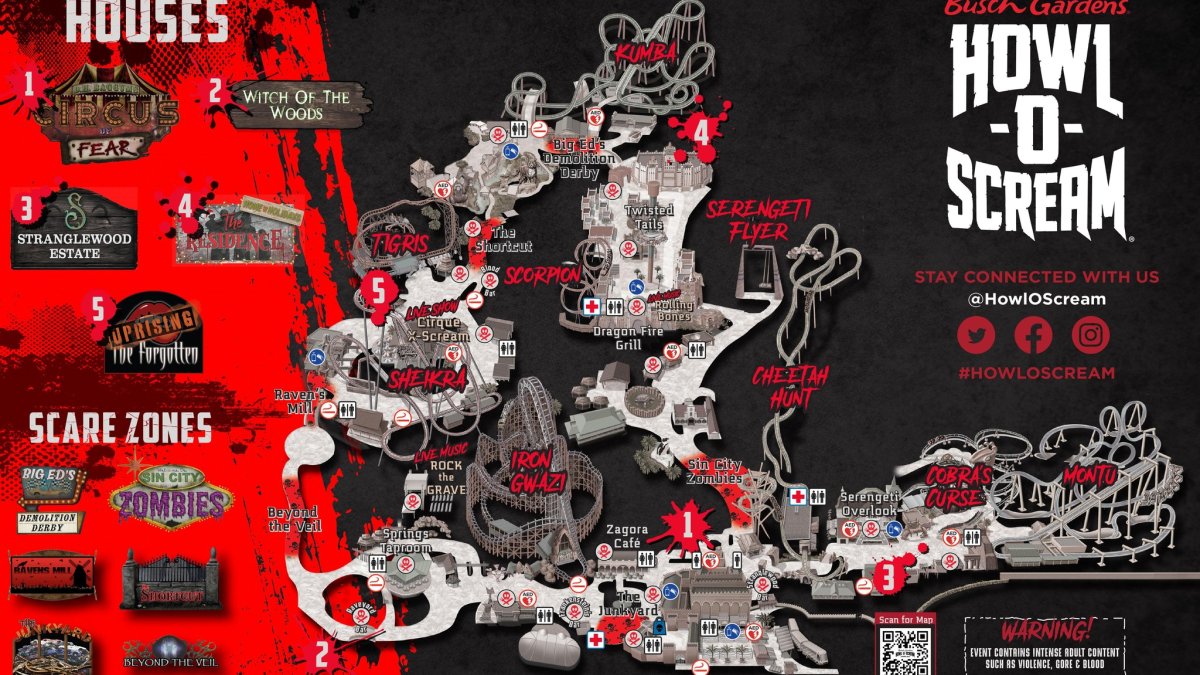 Event Category