visit st. pete/clearwater
Sports & Events
Play on America's Best Beaches!
---
Professional teams that call St. Pete/Clearwater home include the championship-winning Tampa Bay Rays, the Tampa Bay Rowdies, the Clearwater Threshers and the Dunedin Blue Jays. Tampa Bay is fondly known as "Champa Bay" since the Tampa Bay Lightning and Tampa Bay Bucaneers have also won recent championships in their respective sports.
More than just stadiums, St. Pete/Clearwater has
3 competitive aquatics facilities
20+ baseball/softball facilities with over 60 lit fields
dozens of basketball courts
200+ bowling lanes across 6 facilities
18 field sport complexes
16 18-hole golf-course
35 miles of America's Best Beaches
When you bring your sporting event to St. Pete/Clearwater, you're coming to a destination that has little competition. Our sporting venues are part of an outdoor paradise, with vivid and vibrant colors everywhere.
 
explore our top facilities
Explore our Top Facilities
Preview some of the destination's best facilities for sporting events.
Explore the Map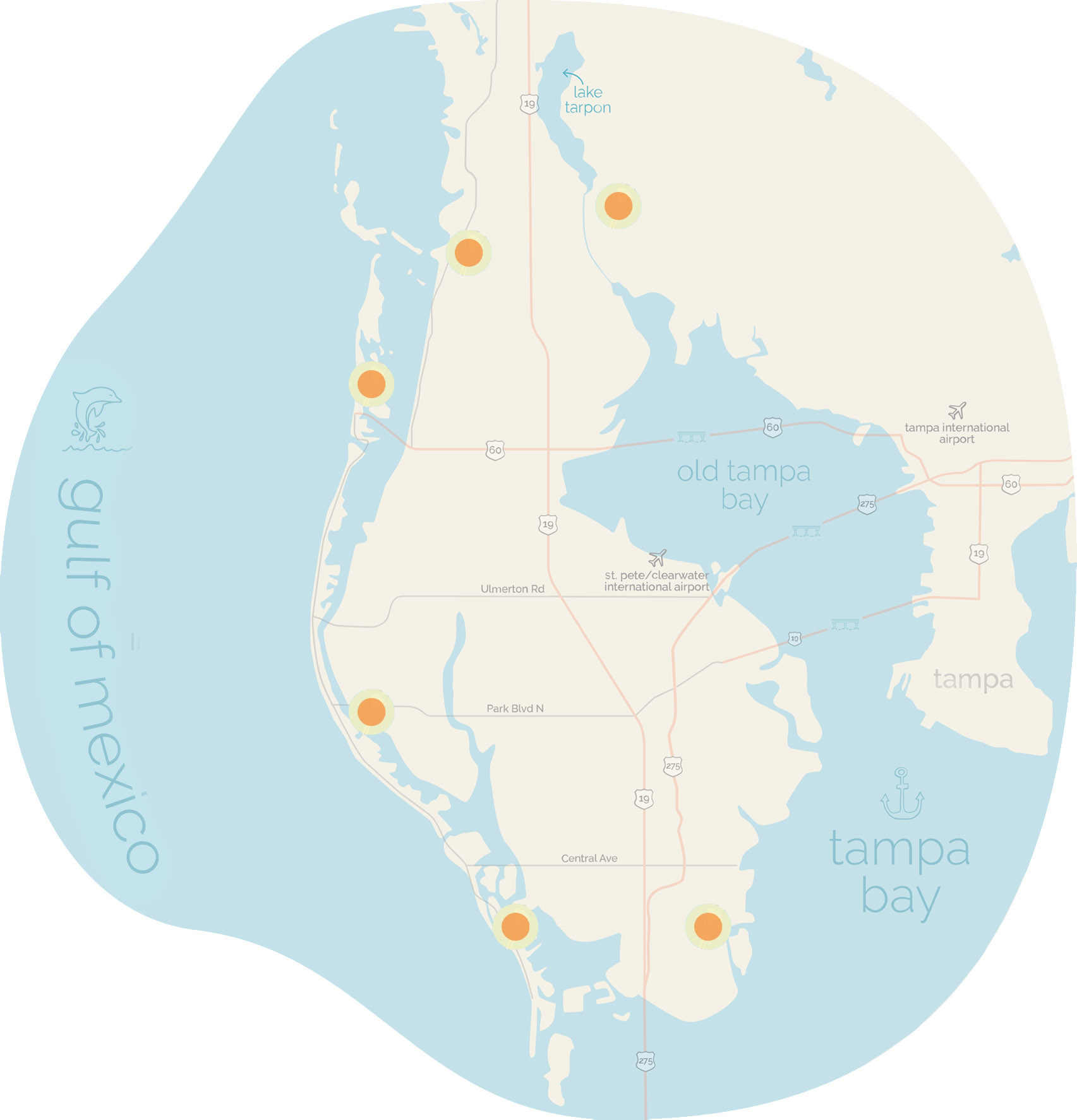 explore our communities
Explore Our Communities
Click or Tap on any community to learn more.
Browse our Resources
Level Up Your Game