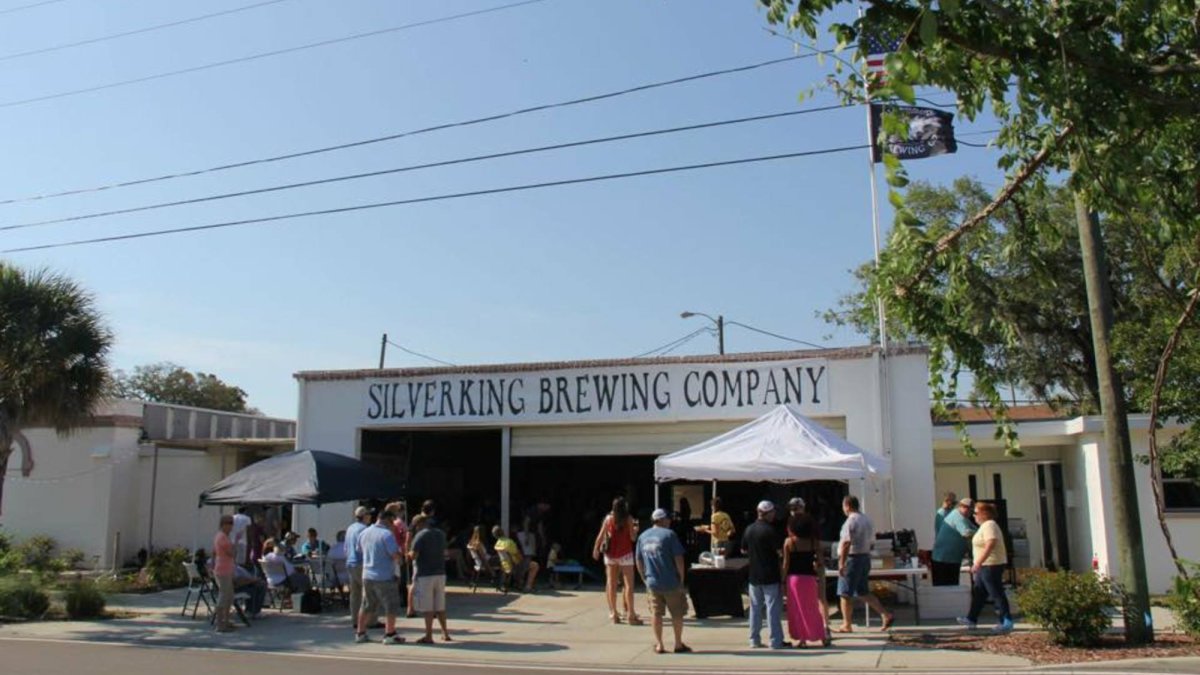 Silverking Brewing Company
Silverking Brewing Company, LLC established on June 19, 2012, set-up their brewing operation and tasting room in Tarpon Springs' original Jail/Fire Station 69 at 325 East Lemon Street. The Tarpon Springs Jail dates back to 1912 and is considered a historical part of the building. In the 1950s the fire house portion of the building was then added. Throughout the building you can still see markings and bits of Tarpon Springs history. We have even brought back to life the story of Rueben T. Jones, Tarpon Springs Marshal back in 1916, by naming a craft brew after him.
Silverking Brewing Company is a new local craft brewing company that features a line of craft brews to the Florida market. There are currently 3 signature brews; Silverking Strike Golden Blonde Ale, Anclote Tailing Red Ale, and Marshal Jones IPA. In the upcoming months more flavors will be added to the Silverking line. The facility has 2 tasting rooms on premise along with their brewing operation.
Silverking Brewing Company is now distributing their brews to local restaurants and pubs.
bar offerings