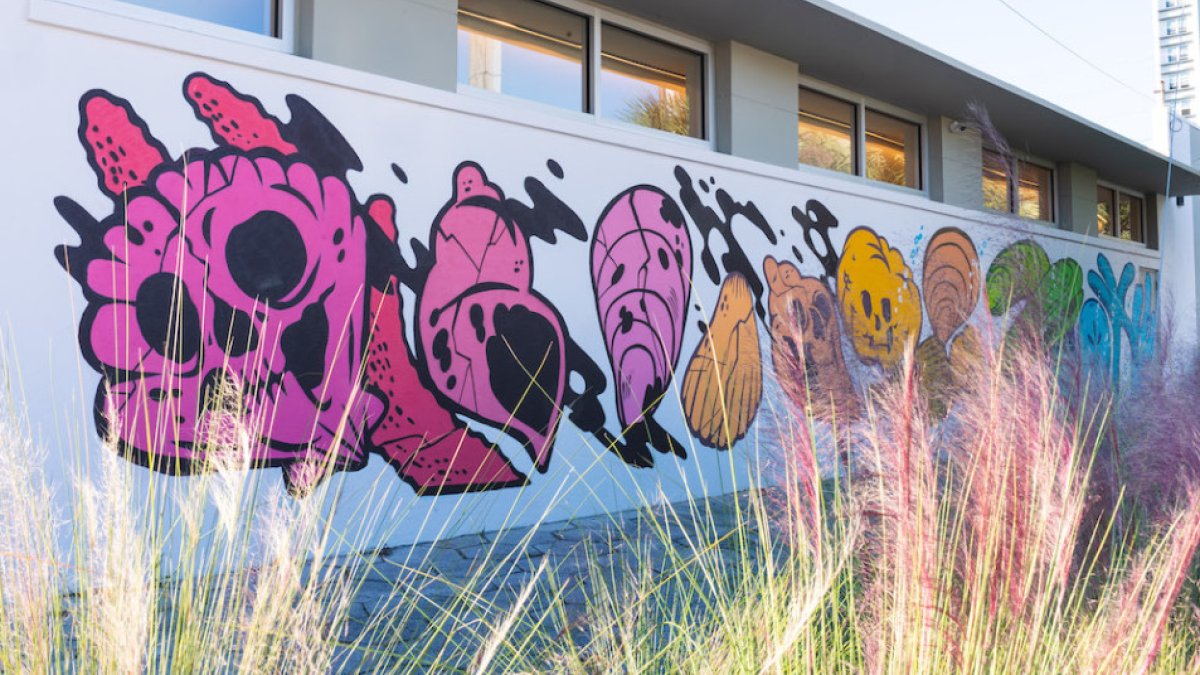 Carbon Punishment Mural, Edge District
Artist Brian Butler showcases Tampa Bay area's heavy metal scene.
Butler uses two walls to confront a lesser-known aspect of climate change: ocean acidification. One features a metal-inspired, skull-shaped crab surrounded by sea creature remains; the other depicts mollusks and corals as the pH scale. Listen to accompanying tracks written by Miami metal band Torche.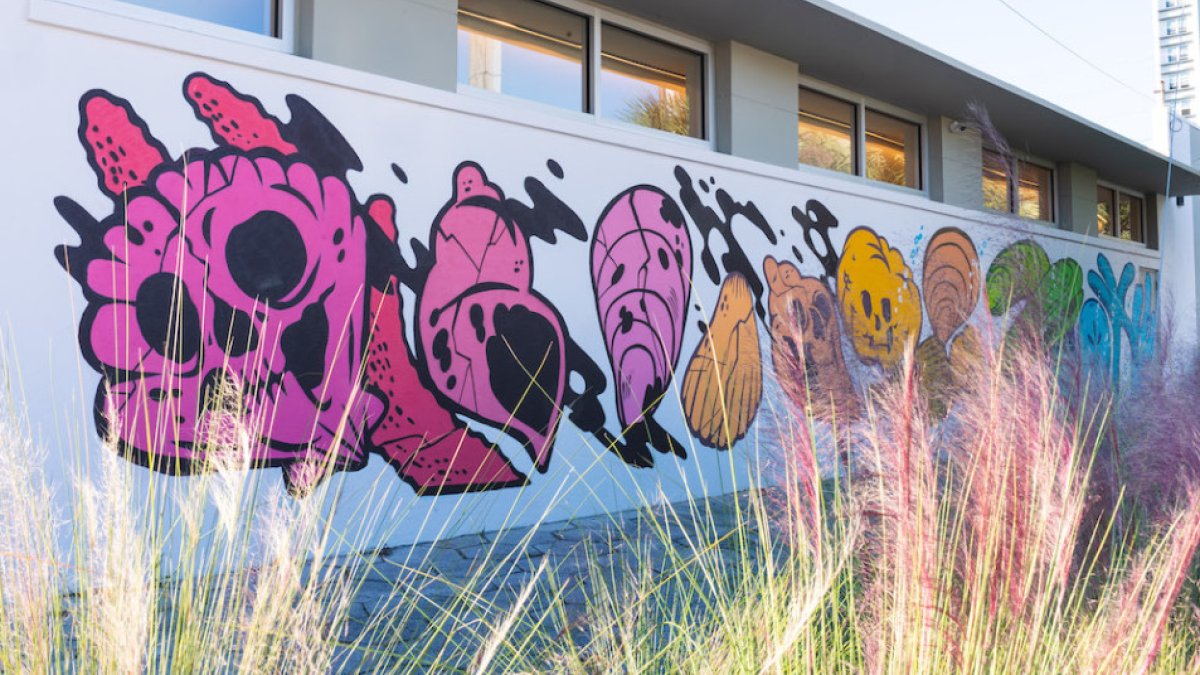 View All Amenities
Category