From Visitors, With Love
Funding by Those Who Wish They Lived Here
Tourism dollars funded nearly $5 million in beach renourishments last year. Learn more about what visitors do for the destination.
---
When visiting St. Pete/Clearwater, guests don't take sand dollars - they spend them. In fact, the average hotel visitor spends more than 209 "sand dollars" each day in our area!
While visitors love our award-winning beaches, what really makes this destination such a special place to visit is the local residents who welcome our guests with open arms. With the hospitality that's offered with every experience, it's no wonder so many visitors return year after year to St. Pete/Clearwater.
For Residents
Deals for locals!
As an appreciation, please take a moment to consider taking advantage of some of our local-appreciation deals!
What Visitors Mean to St. Pete/Clearwater
How big is the tourism economy in St. Pete/Clearwater?
15.4 million visitors traveled for work and leisure to St. Pete/Clearwater in 2022.

Supporting more than 1 out of 10 jobs locally.

Visitors spent $6.7 billion.

$3 billion was spent in restaurants and retail.

$423 million generated in tax revenue.

Saving the average resident more than $850 in taxes each year.
What taxes do Visitors pay?
Visitors are charged a 6% tax on any short-term accommodation of six months or less. This is called the Tourist Develoment Tax (TDT)

This supports beach renourishment, capital projects, the arts and marketing the destination. In 2022 this amount was more than $95 million.

Visitors pay sales tax on purchases while in the destination.

Visitors' high daily spending contributes a high amount of sales tax for the region. More than $61 million was generated in 2022.

$266 million paid in property taxes on lodging businesses.

These taxes help support county programs and services that don't generate revenue themselves.
Who is Visit St. Pete/Clearwater?
Visit St. Pete/Clearwater is the official tourism marketing and marketing management organization for Pinellas County. 

We are part of Pinellas County government, funded by and using TDT funds to develop, enhance and promote sustainable tourism with a focus on leisure, meetings, sports and film, domestically and internationally.
More than 15 million visitors to Pinellas County contributed $6.7 billion in direct visitor spending in 2022.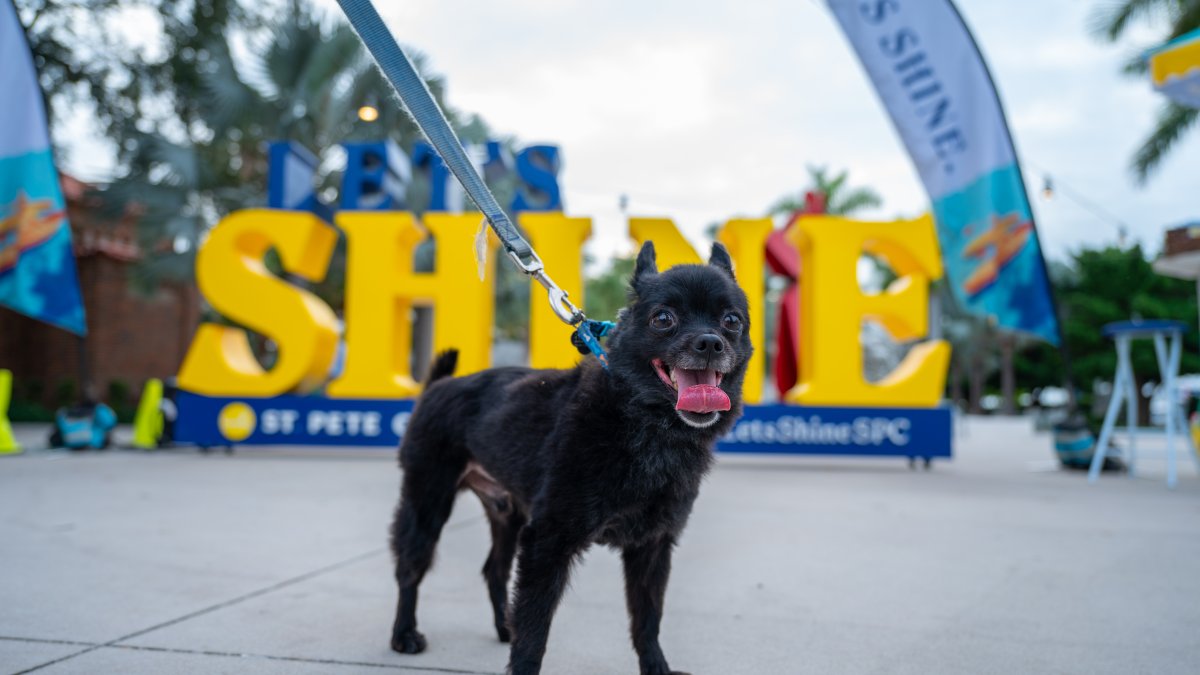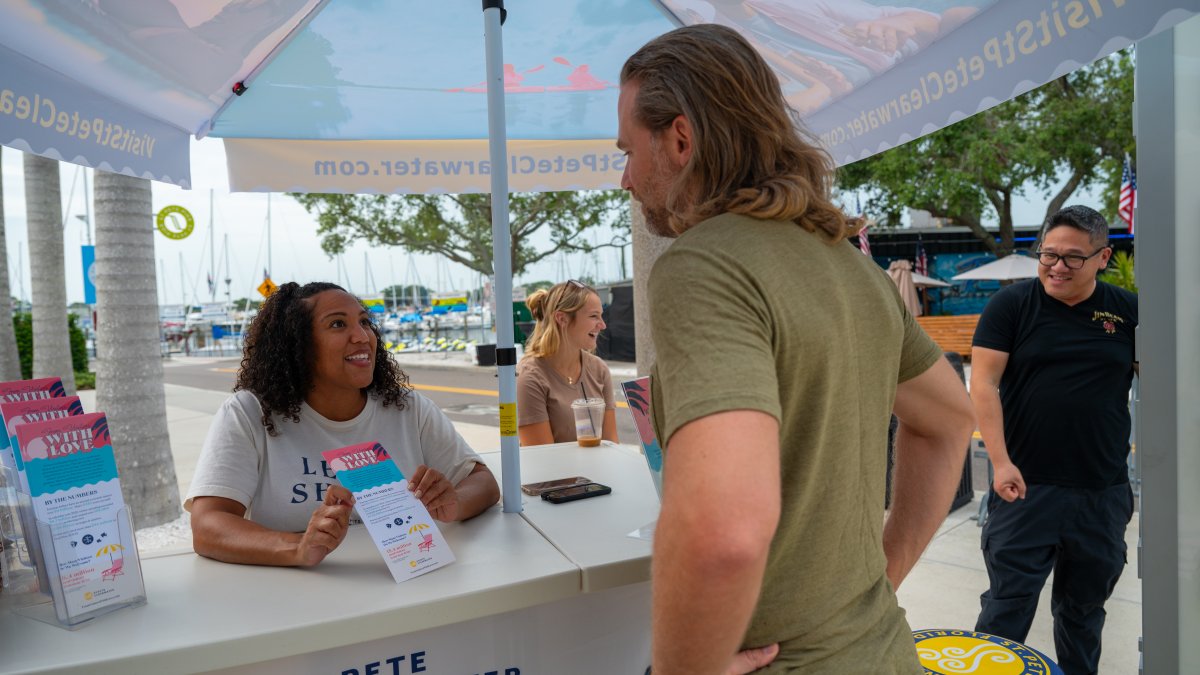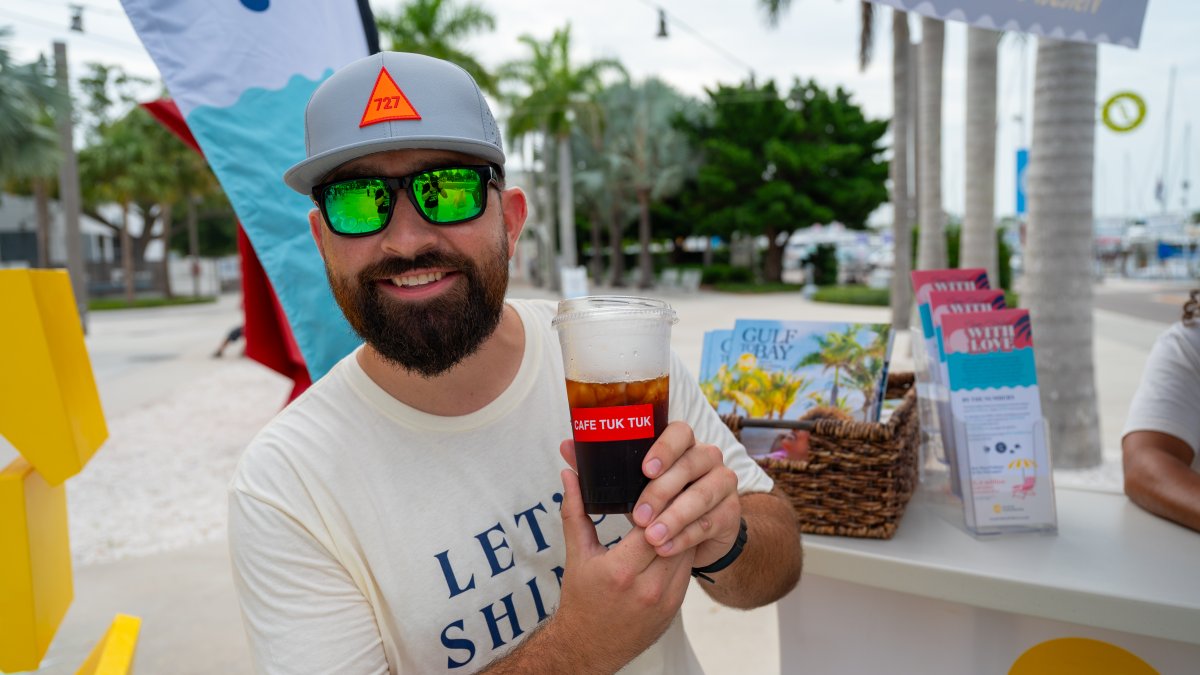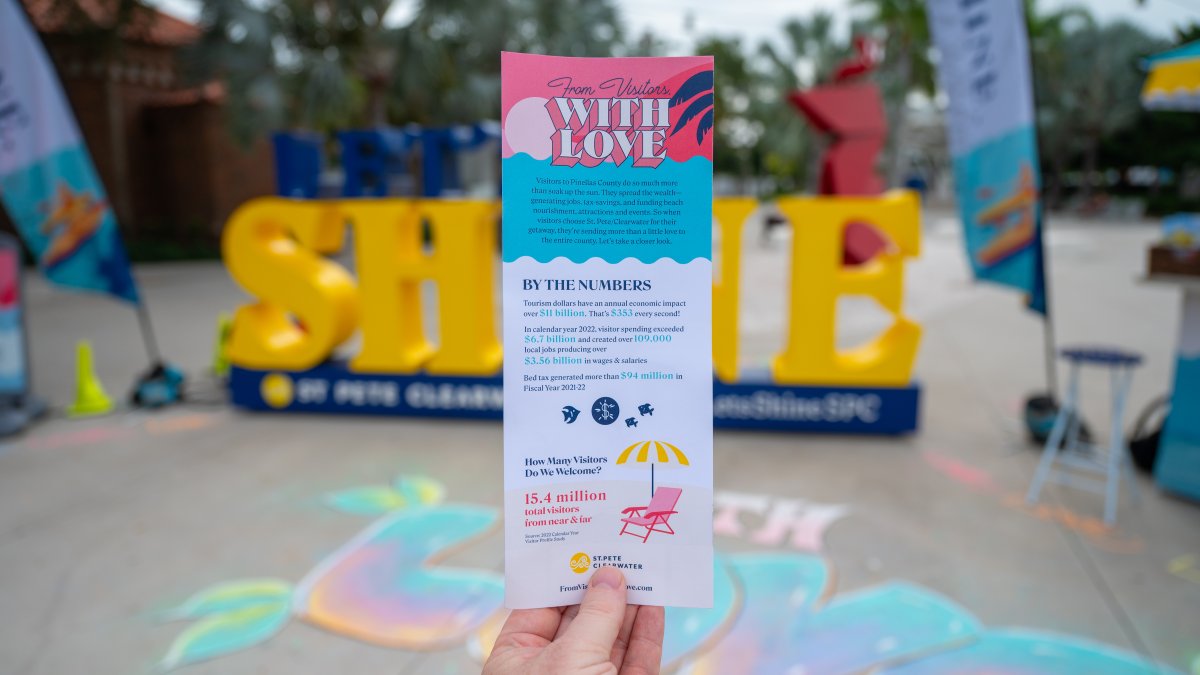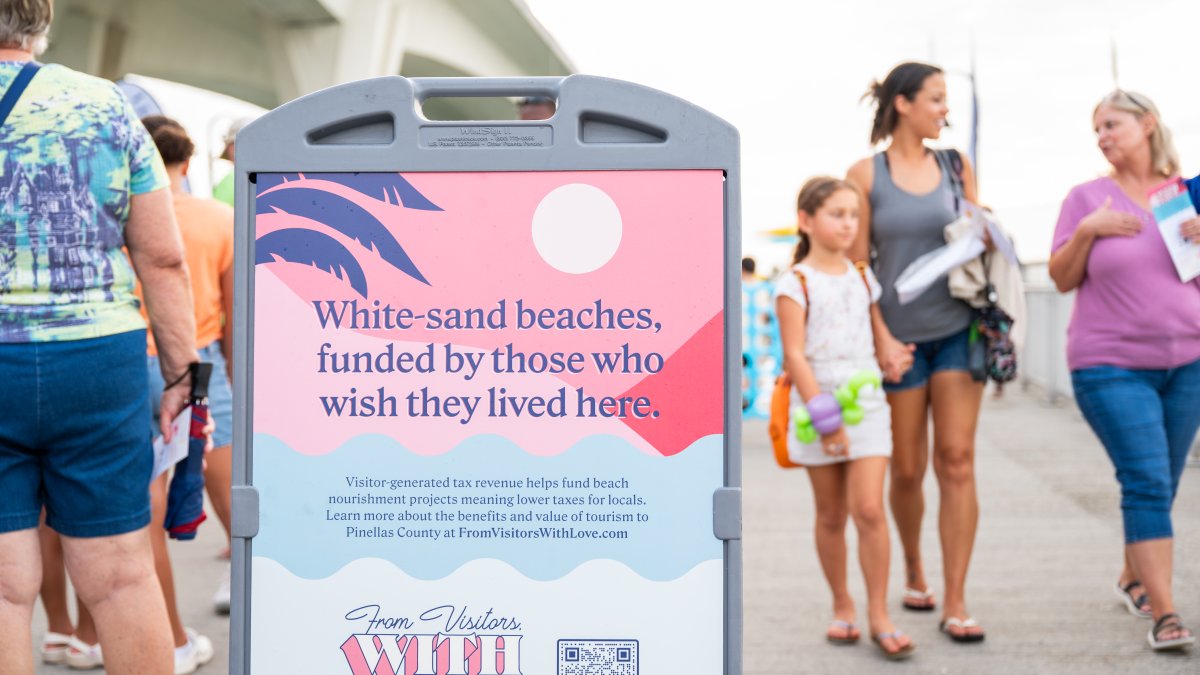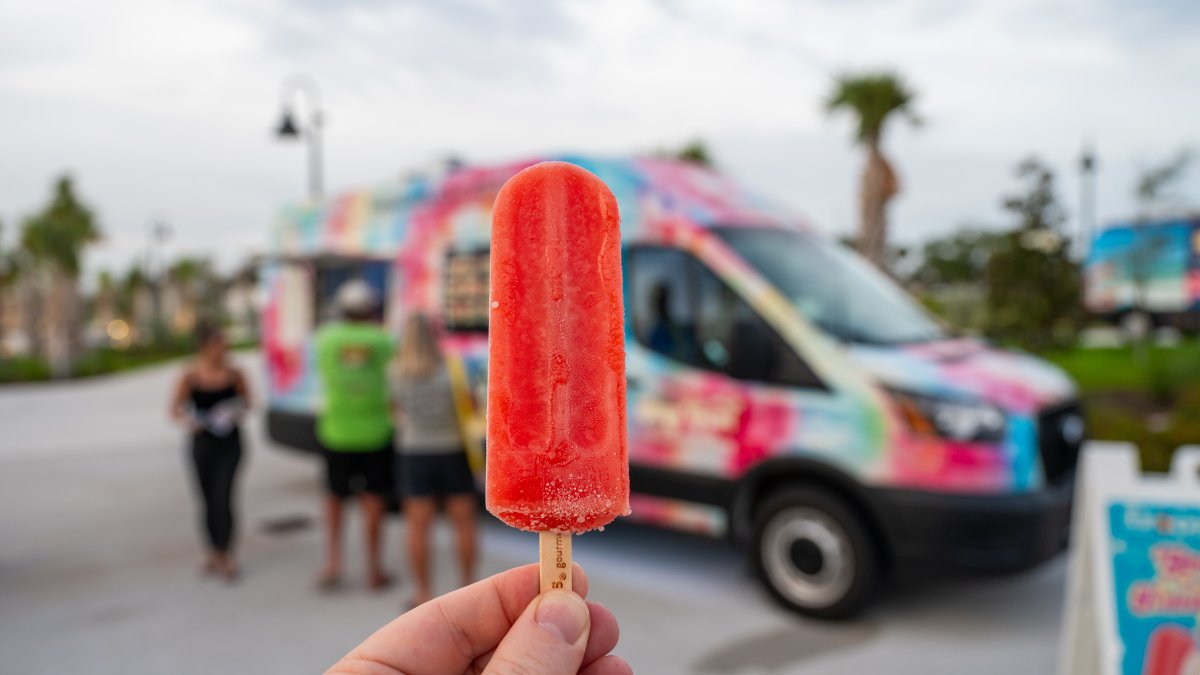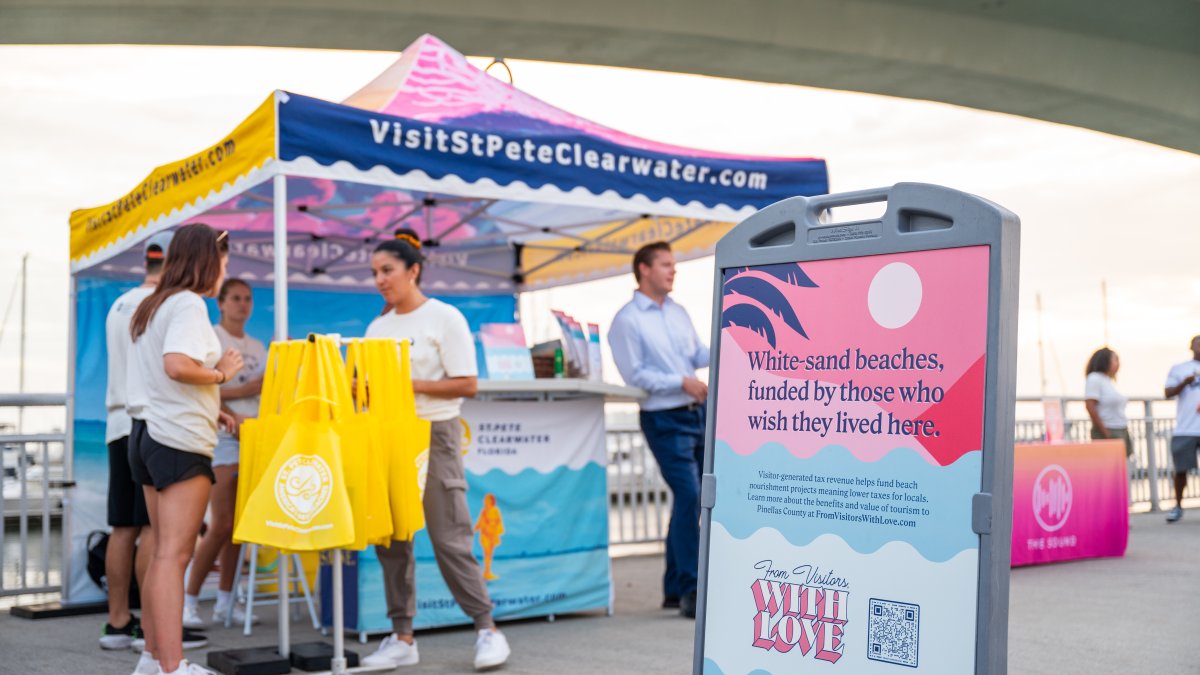 More information about our visitor
Each year, about 5,000 intercept surveys are conducted. This data is put into the annual visitor profile report, which is shared on the partner site of Visit St. Pete/Clearwater. Here's some information about the 2022 visitor profile:
15.4 million visitors to Pinellas County.

Visit St. Pete/Clearwater markets to visitors who spend the most.
This is the overnight visitor. Visitors in paid overnight lodging accounted for nearly 80% of direct visitor spending in 2022.

$6.7 billion in direct visitor spending.

$2.1 billion was spent in restaurants
$820 million was spent in retail
$510 million was spent on entertainment & sightseeing

$3.6 billion spent on payroll in the hospitality industry

Supporting an estimated 109,365 jobs county-wide

The average travel party spent $306.28 daily in 2022

$107.96 daily at restaurants
$50.21 on retail store purchases
$32 on entertainment and sightseeing
$492 daily per hotel-occupying travel party

We have visitors from all over!

Top visitor locations in order include Florida, Ohio, New York, Illinois, Indiana, Michigan, Pennsylvania and Texas.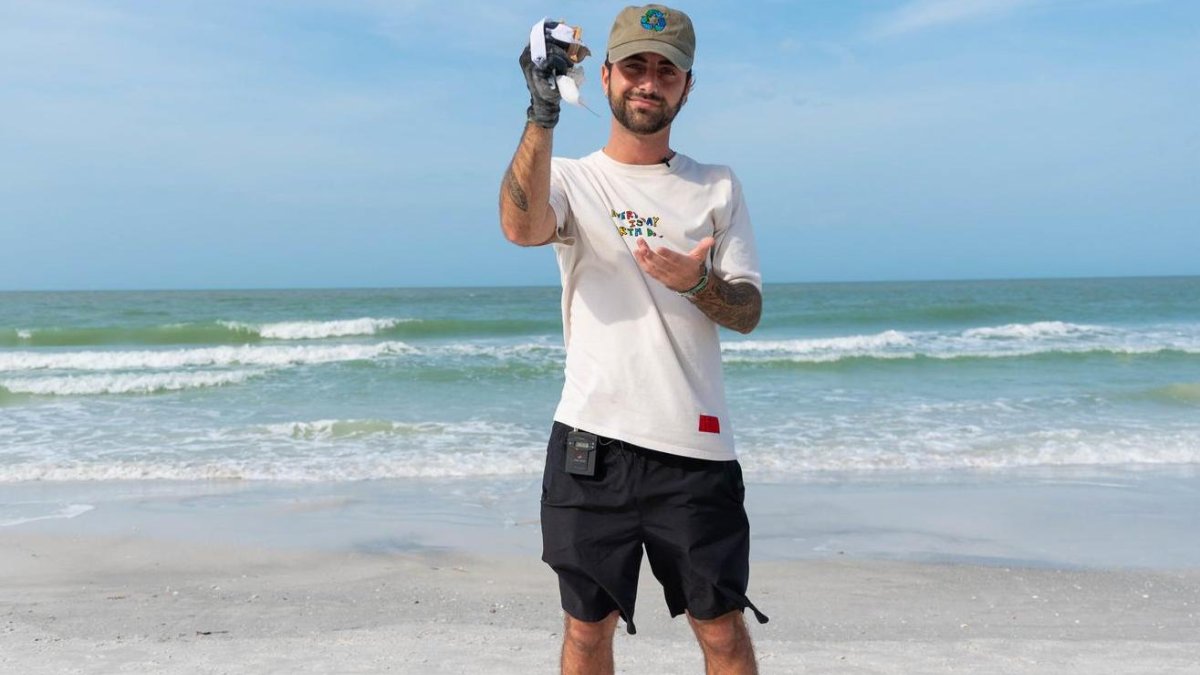 Share a little love
Cleanup is a love language
Both visitors and locals alike can share the love by helping keep St. Pete/Clearwater beautiful for everyone to enjoy. Consider joining a park or beach cleanup. We hope to see you out there!
Keep Pinellas Beautiful Upcoming Events
explore more
Ways to engage