What's New and Coming Up in 2023
Check out these new and upcoming developments in St. Pete/Clearwater.
St. Pete/Clearwater is home to America's Best Beaches and a whole lot more. In fact, there's always something new happening in one of our vibrant cities. Check out the latest in our area, and what's coming soon. 
---
What's New
Renovations at The Vinoy
The historic Vinoy Renaissance St. Petersburg Resort & Golf Club is having a renaissance of its own with redesigns of the veranda, porte cochere, main lobby, guest rooms, spa, ballrooms, and restaurants. The ballrooms were unveiled in November 2022 after a full year of construction on the rest of the property, including restorations of its chandelier and the installation of walled gardens. Renovations also include upgrades to the resort's pool terrace, most notably a new pool restaurant and bar added to the existing Paul's Landing. A full property reveal is coming in 2023. 
DALL-E at the Dalí
The Dalí Museum's first-of-its-kind experience allows visitors to transform their dreams into art using OpenAI's DALL-E. A new exhibit titled The Shape Of Dreams will explore 500 years of paintings between the 16th and 20th centuries that feature artists' renditions of dreams and how they affect our reality. The exhibit features AI technology that can create original, realistic images and art from a text description of a recent dream. The Dalí's debut of its latest innovation, the Dream Tapestry, continues the museum's commitment to engaging visitors through immersive, interactive experiences while providing an educational art encounter. The experience was developed by The Dalí in collaboration with Goodby Silverstein & Partners (GS&P), with creative concepting by Minds Over Matter, and OpenAI, the creator of the text-to-image AI system DALL·E.
Dino Rescue: Clearwater Marine Aquarium
Clearwater Marine Aquarium has welcomed its newest species to the facilities, dinosaurs! Dino Rescue allows guests to get up close to life-sized animatronic dinosaurs throughout the aquarium. CMA is welcoming the dinosaurs as if they are any other animal that has been rescued: This means the dinos will go through rehabilitation to later be released by the aquarium. The dinosaurs each have their own "patient workup chart" that displays ailments that many of today's animals face. The goal is to raise awareness of current issues and highlight the severity of the risk of extinction.
What's Coming Soon
Completion of Imagine Clearwater
Imagine Clearwater is a redevelopment of downtown Clearwater and its waterfront – including the construction of a new 4,000-seat covered amphitheater in Coachman Park. It will be a must-see destination in the Tampa Bay area. 
The park will connect the waterfront and the downtown Clearwater community and includes an expansive park and recreational spaces, a gateway plaza and bluff walk that connects the park to downtown, a bay walk promenade overlooking the Intracoastal Waterway, a lake area with picnic shelters, and an ocean-themed play area with an interactive pop-jet water feature.
The amphitheater will have a year-round performance schedule.
AC Hotel St. Pete
Opening January 2023, the AC Hotel will be downtown St. Pete's newest hotel offering warm hospitality and cool vibes. This intuitively designed hotel reflects all the sparkle of The Sunshine City within a carefully crafted space. 
Central Park St. Pete
Central Park St. Pete will be home to seven quick-service food concepts on the main level, several full-service bars, and two elevated full-service restaurants. The top level will be an events space that will highlight local musicians and performers. The five-level, 27,700-square-foot food hall will include a basement speakeasy as well as a full-service modern rooftop restaurant and bar when it opens in 2023.
JW Marriott Clearwater Beach
The JW Marriott is slated to open in 2023 with two restaurants, a spa, and 166 guest rooms. The rooms and restaurants will all have magnificent views of the 300-ft. private beach, which faces Sand Key across an inlet and looks toward the Gulf of Mexico.
Moxy Hotel by Marriott
Expected to open in 2023, the 163-key Moxy Hotel will be the first lifestyle hotel in the EDGE District, perfect for those looking to see the beauty and finer things of St. Pete. The new property will feature a rooftop bar and restaurant with gorgeous views of downtown St. Pete, along with a rooftop pool, lobby bar and café. 
The Fred Marquis Pinellas Trail Loop
The Pinellas Trail is a continuous multi-use pathway stretching from Tarpon Springs to St. Pete with connections to coastal communities along the way. The opening of the 6.7-mile North Gap completes Pinellas Trail's 75-mile loop in late 2022. Created along an abandoned railroad corridor, the Pinellas Trail provides a unique, protected greenspace for walking, jogging, skating and biking. It's a great way for locals and visitors alike to explore unique towns.
Hotel Zamora
Hotel Zamora was purchased in September 2022 and is planning a $7 million renovation under new ownership. The Mediterranean-style hotel, which opened in 2014, will undergo renovations to the guest rooms, lobby and reception area, pool bar, rooftop deck and event space.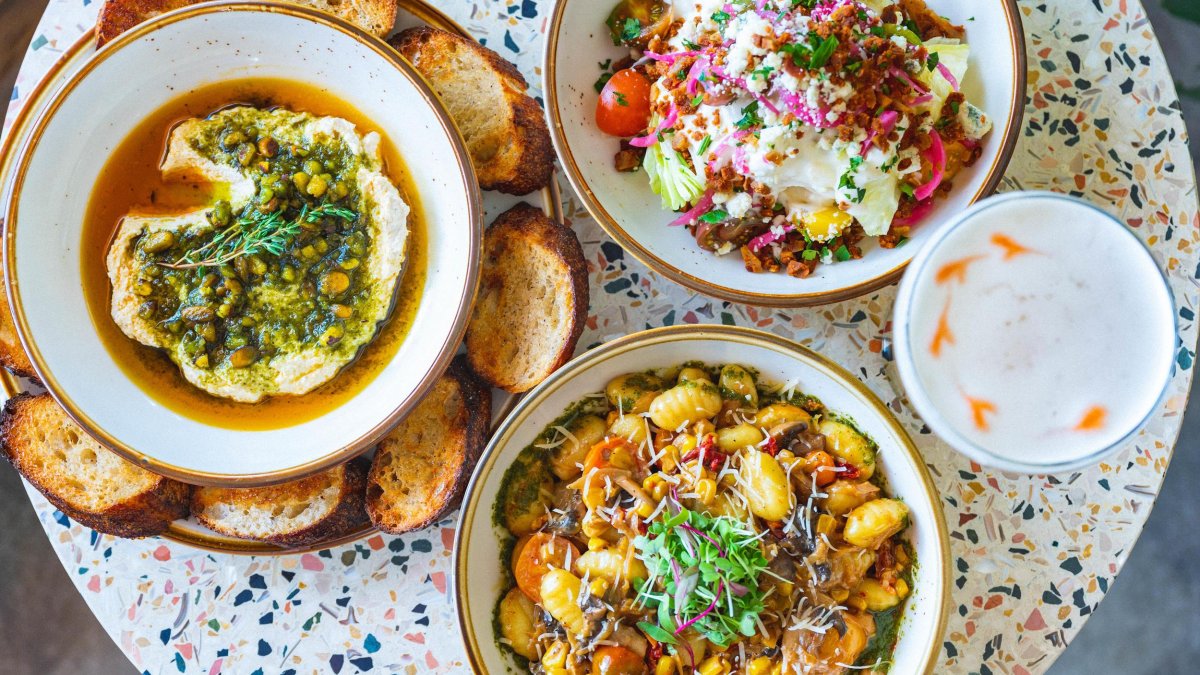 good eats
Try These New Restaurants
Exciting new dining spots are popping up all over in St. Pete/Clearwater.
Read More
sunshine here
More About America's Best Beaches