The Chihuly Collection
Don't miss Dale Chihuly's permanent glass exhibition in downtown St. Petersburg.
Glass artist Dale Chihuly famously said, "I never met a color I didn't like." It's a phrase that seems to sum up the internationally renowned artist whose life has been characterized by bold hues and fantastically colored glass sculptures. You can see his work at the Chihuly Collection in downtown St. Pete, in a building designed specifically to house the artist's work. 
"I never met a color I didn't like."
Immerse Yourself in Chihuly's Art in Downtown St. Pete
Chihuly's glass sculptures are dreamy, abstract interpretations of sea creatures, submerged landscapes and floating tumbleweeds. Meticulously blown and assembled, these glass creations represent decades of work not just by Chihuly, but also by his studio of glass artists (glass blowing is demanding, physical work and several artists may work together to complete one piece).
While photos and videos of Chihuly's work hint at his genius, visiting the Chihuly Collection is the best way to understand the scale and impact of his whimsical glass art pieces, some of which are enormous individual sculptures - while others are intricate collections of many smaller pieces.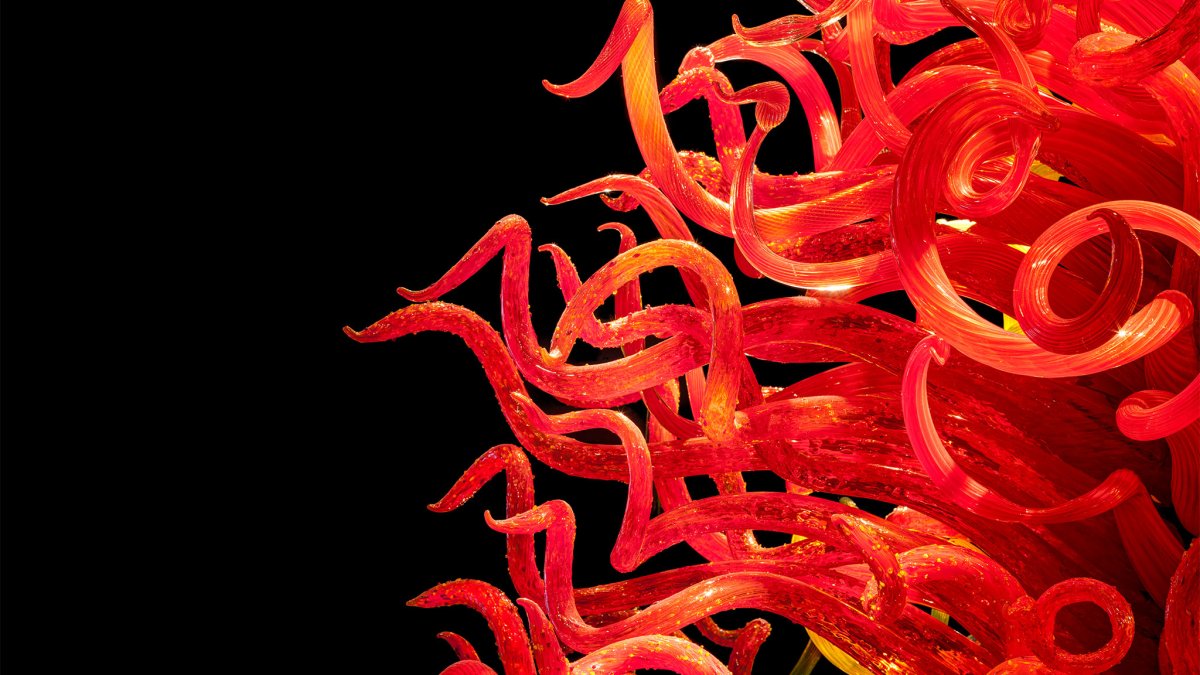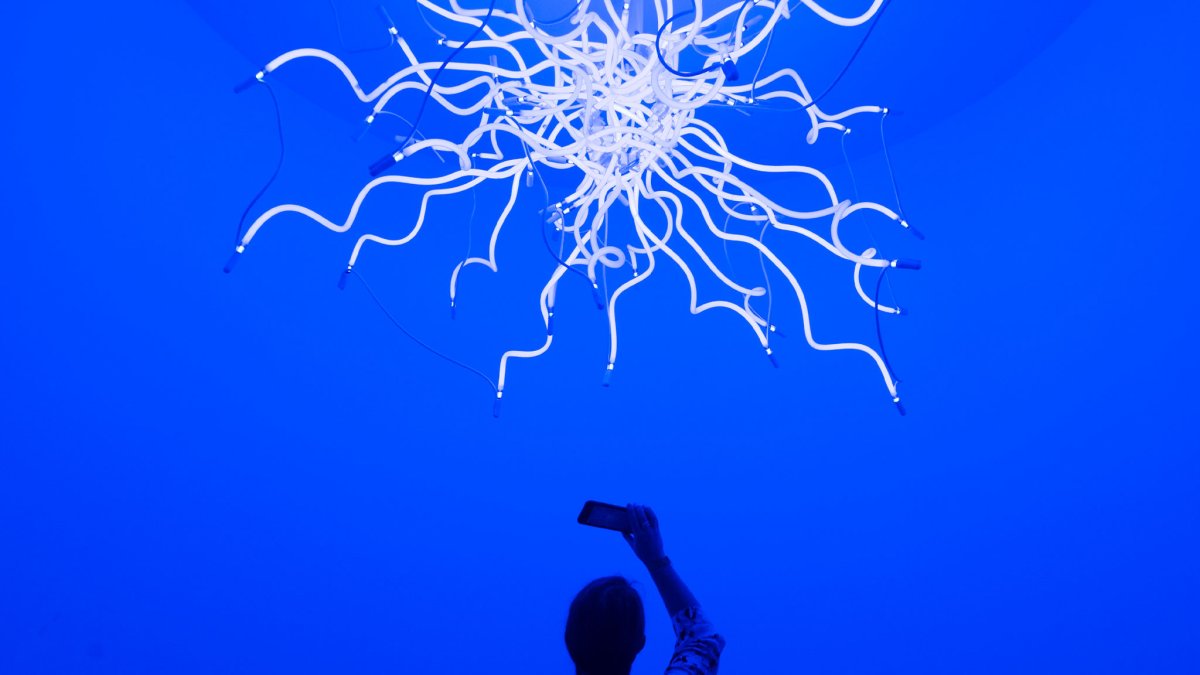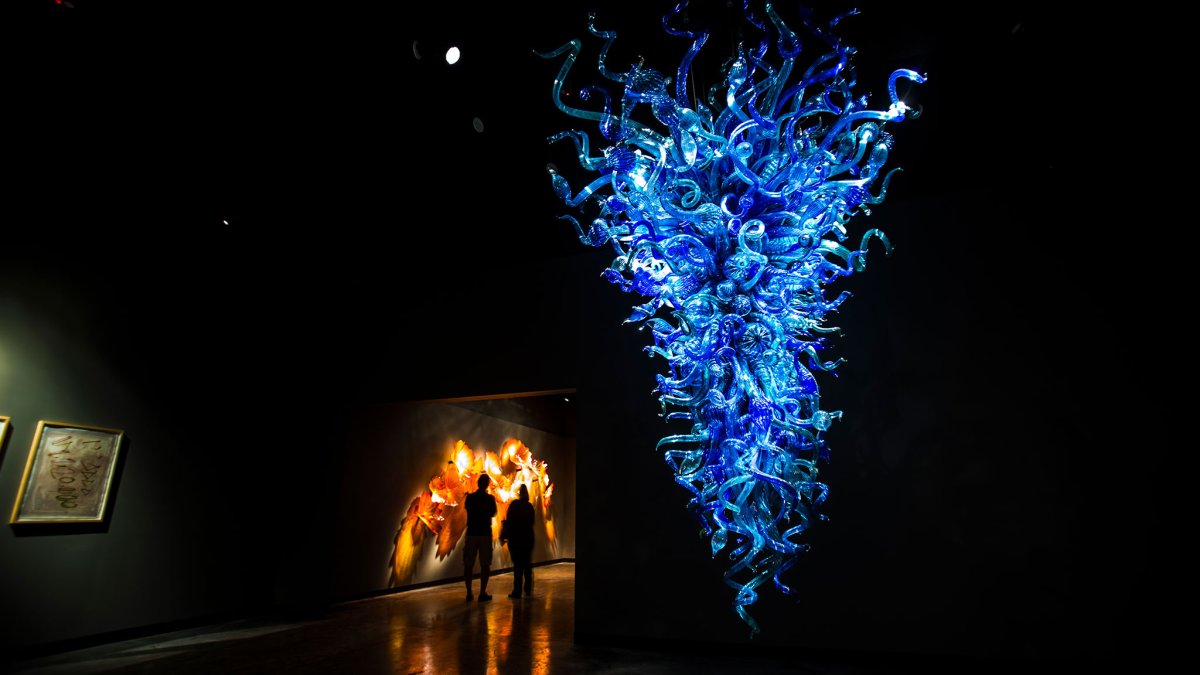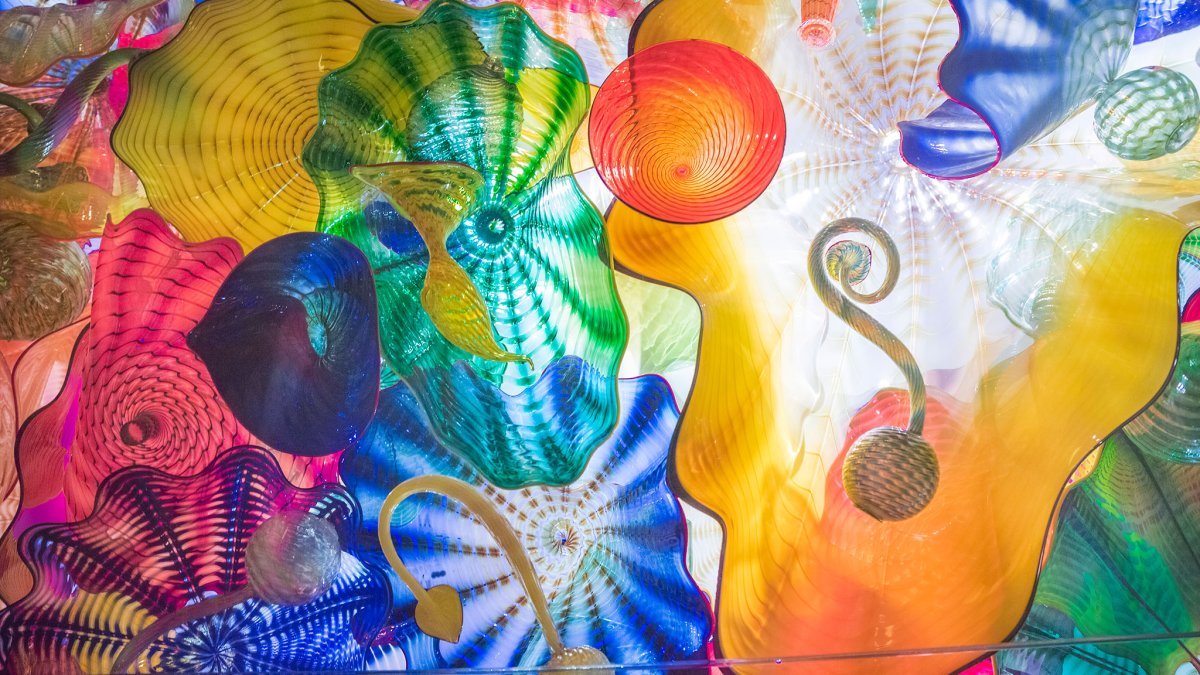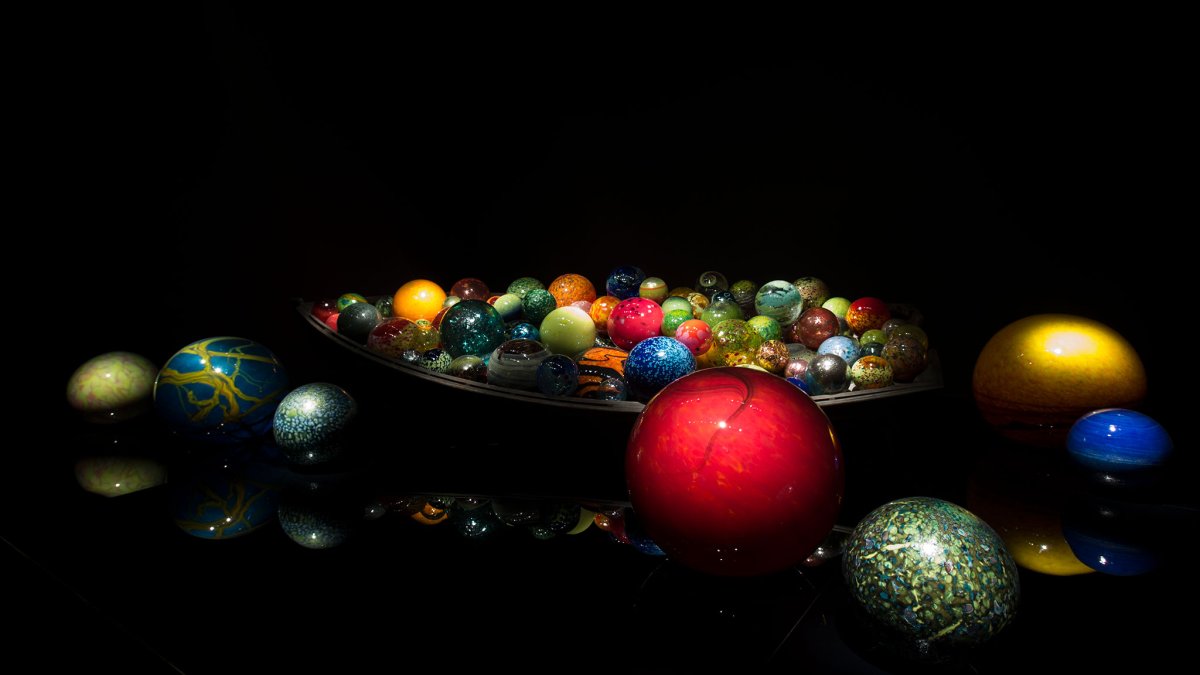 See Glass Blowing Demonstrations at the Morean Arts Center
The Chihuly Collection is connected with the Morean Arts Center, which hosts temporary contemporary art exhibitions and offers classes to artists of all ages. The Chihuly Collection and Morean Arts Center are located across the street from each other, in the heart of downtown St. Pete's Central Avenue — not far from the Museum of Fine Arts, The Salvador Dalí Museum, the Mahaffey Theater and Vinoy Park.
 
Behind the Morean Arts Center, you'll find the hot shop where visitors can get a behind-the-scenes look at how glass art is made. Watch as expert artists blow, melt, cool and color glass, while learning how this centuries-old artwork is done. The pieces you'll see made are also for sale in the Glass Studio Store, located next to the studio. Many of these artworks are small enough to fit in a suitcase, and they make great souvenirs and gifts.
---
For a truly immersive experience into the world of glass art, check out the classes and workshops offered by the Morean Arts Center. Daily one-on-one glass blowing classes are offered at the Center, for both beginners and advanced-level artists. A variety of studio workshops are offered, too.  
While it might be tempting to skip the short documentary film in the theater so that you can get to Chihuly's gorgeous creations faster - don't do it. The film is an up-close look at Chihuly's life and creative process, and watching it will make the rest of your visit to the museum more meaningful. 
The Chihuly Collection's gift shop offers one-of-a-kind souvenirs including, of course, glass sculptures by local artists.
Your ticket allows admission to both the Chihuly Collection and the Morean Glass Studio and Hot Shop glass blowing demonstration (across the street from the Chihuly Collection).